Sasha DiGiulian: Climbing in the Olympics Won't Be Perfect, But I'm Going for It
One of the world's best climbers on the IOC's problematic approach to climbing—and why she's still excited for the sport to appear at the games for the first time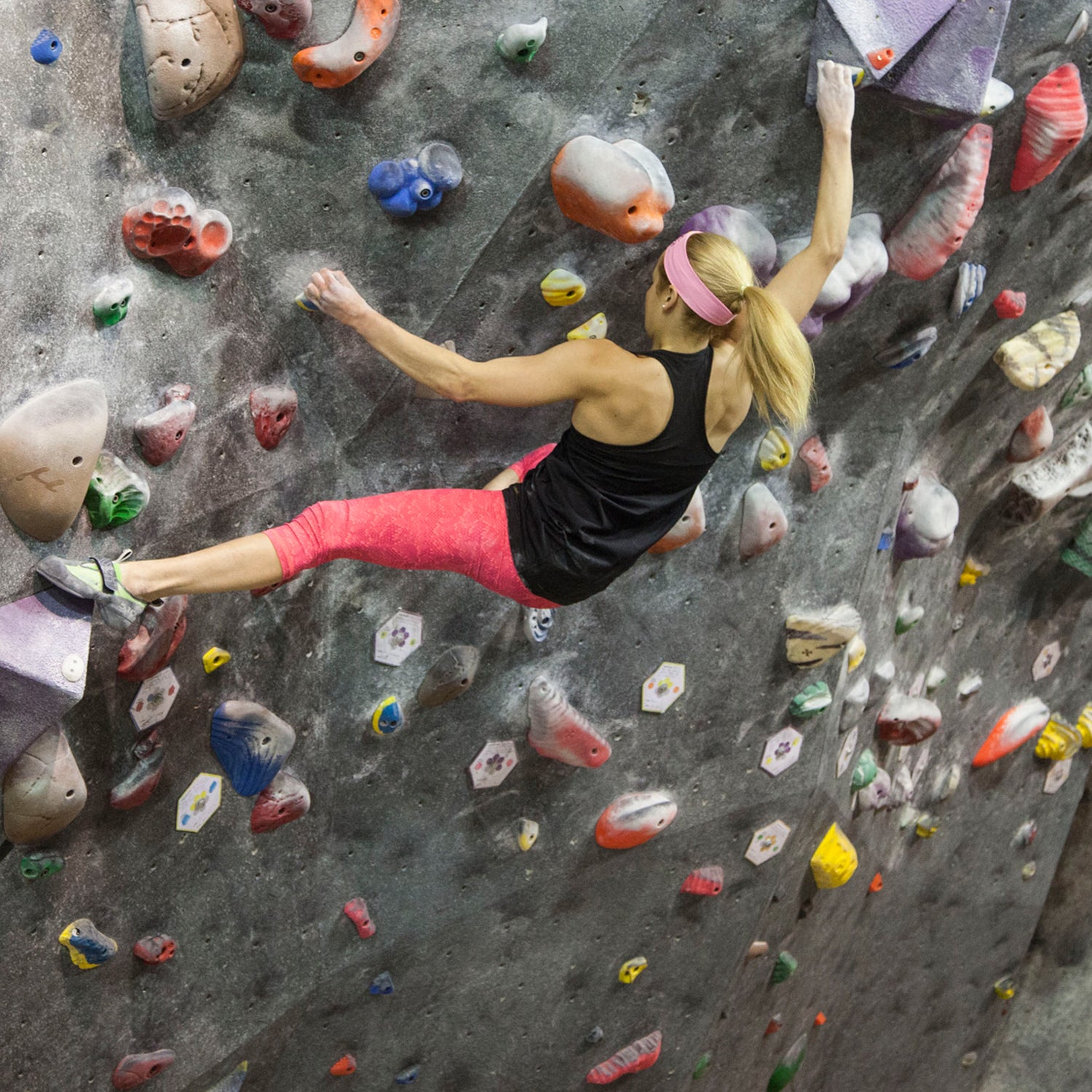 Phillip Chin/Getty(Photo)
Heading out the door? Read this article on the new Outside+ app available now on iOS devices for members! Download the app.
As a young girl, before I got into rock climbing—before I'd even heard of the sport—I was a competitive figure skater with dreams of making the Olympics. I remember watching the games at home in Virginia with my mom and cheering on athletes in skating and gymnastics.
Then, when I was nine years old, I quit skating, and my focus shifted to climbing. My Olympic dream faded, and I was perfectly content with that. But now that climbing will be an event in the Tokyo 2020 Olympics, my childhood dream—the dream shared by many climbers around the country and across the globe—may be realized.
At its core, climbing is an outdoor sport, but it's evolving. In the past five years, climbing has shown incredible growth and climbing gym memberships have spiked. When I began, I was the only kid at my school who rock-climbed. Now there are youth teams in every city that compete at regional and national levels. The Youth National Team competes in international competitions. The International Federation of Sport Climbing World Youth Championship will be held this November in China.
The way the sport is packaged for the Olympics is a fabricated, artificial version of competitive climbing.
Similarly, beyond the youth circuit, adults vie for spots on the U.S. National Team. There are world cups and a world championship competition (this year's happens next month in Paris). Having the opportunity to be part of the largest world stage, the Olympics, makes sense for the progression of competitive climbing.
Not everyone agrees that climbing fits into the Olympic mold. I question whether the International Olympic Committee (IOC) has accepted the sport, which encompasses a diverse array of disciplines, by condensing three very distinct styles of climbing into a single overall category. The approved structure is a weird amalgam of speed, bouldering, and lead (or sport). Think about it like bundling mogul skiing with downhill racing—very different events, very different athletes. The way the sport is packaged for the Olympics is a fabricated, artificial version of competitive climbing, and the move demonstrates the IOC's lack of understanding of the sport.
A quick overview of each style we'll see in 2020:

Speed climbing is a basic head-to-head race up a homogenous route. This, in my opinion, strips away climbing's inherent creativity. It is a robotic exercise where excellence is measured solely by the mechanics of speed, coordination, and explosiveness. There is no problem solving or traditional climbing technique, such as intricate sequences that require finger strength, footwork, or flexibility.
​
Bouldering in competition is composed of a series of different problems, which are generally about ten to 15 feet tall. Route setters arrange climbing holds to form challenging sequences. The person with the best overall performance is the winner. The ideal outcome is to get to the top of all of the boulder problems in as few tries as possible.

Lead or sport climbing involves one tall (about 60 feet), difficult route, and competitors are harnessed into a rope for protection. If you fall, you lose. Time is a factor only in tiebreakers.
Instead of creating different classes for each unique discipline, the IOC defines climbing overall as a combination of these three, very distinct styles. That's problematic if the goal is to showcase the best climbers in the world. 
But even though I disagree with the format, I'm enthusiastic about the sport reaching the Olympics. While its inclusion will have a ripple effect that will upset many hardcore outdoor climbers, I see it as an opportunity for the overall sport to grow and a remarkable opportunity to share climbing with the world.
Will I compete? I need some time to think about it. My focus has shifted away from competitions in the past few years. I am in love with exploring the outdoors and connecting with nature through climbing, but I also enjoy competing when I feel prepared. I love feeling the palpable energy from the crowd and experiencing pinnacle moments of performance with my other competitors, many of whom are my friends.
I had a childhood dream of becoming an Olympian. I know that making the Olympics will be challenging. At the same time, I know I would regret not reaching for it.
Lead Photo: Phillip Chin/Getty