Skiing Makalu: The Waiting Game
After a good weather window disappeared, the team waits for another in their attempt to make the first ski descent of Makalu.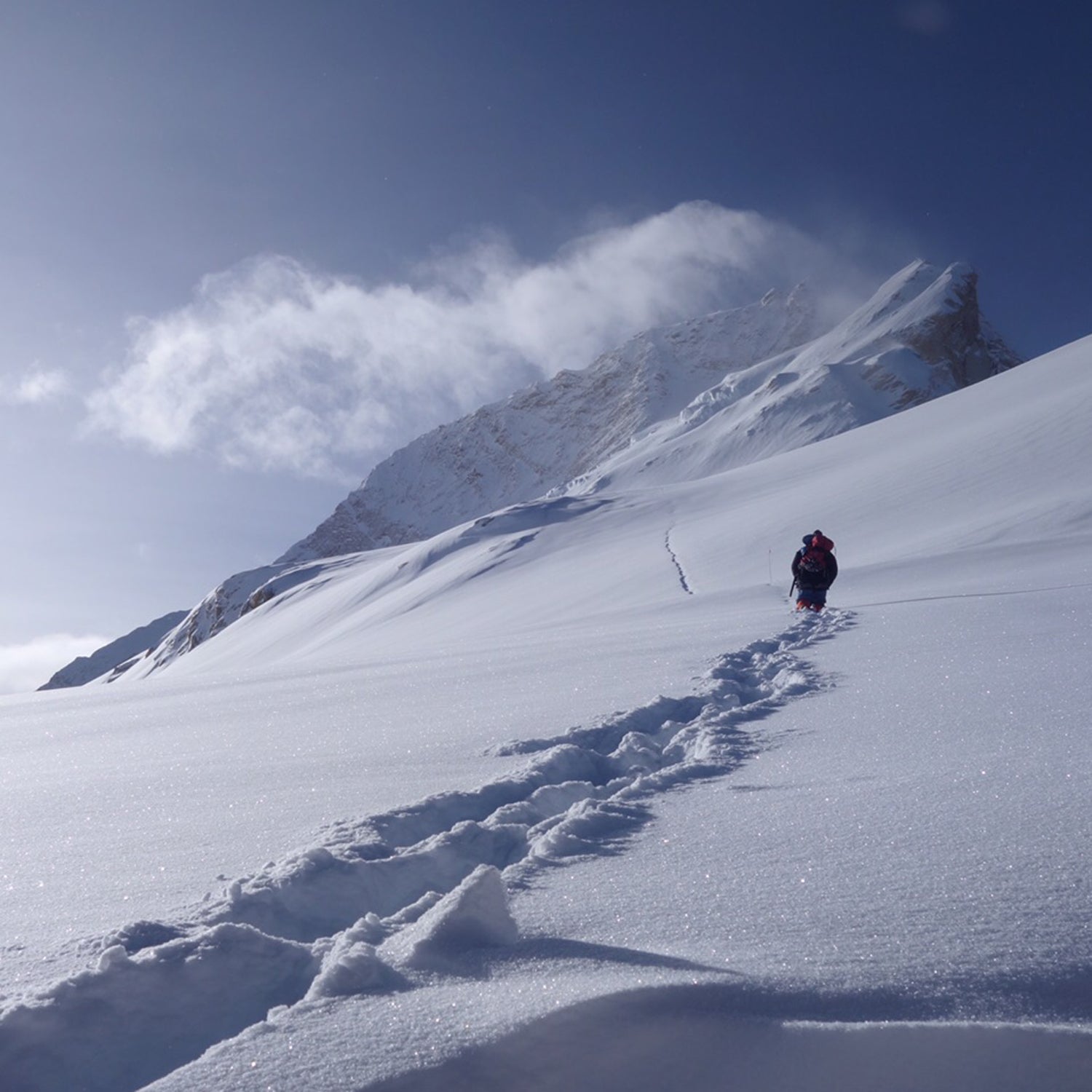 Heading out the door? Read this article on the new Outside+ app available now on iOS devices for members! Download the app.
Just days ago, four climbers and four climbing Sherpa were resting in camp three at nearly 25,000 feet and feeling great. Alone on the mountain, our team of eight had established an outpost at the Makalu-La (a lower peak connected to Makalu by a two-mile saddle) and we were ready to go for the summit. Sitting in tents at camp three and watching our team of Sherpa prepare to push the route further ahead was a glorious experience filled with a sense of confidence that we were about to summit Makalu. An afternoon break in the weather had camp abuzz with excitement as we could see the French couloir full of snow and for the first time we knew a ski from the summit was possible. Then summit day came on Monday, September 21, and Adrian and I were so ready and excited to find our way to the top of what is, in terms of conditions, a nearly perfect ski descent of an 8,000-meter peak. 
But then: there was no summit. Avalanches, the threat of more to come, and deep snow turned us around and sent us sliding down the mountain to ABC in full retreat so that we could begin to wait for snow to settle and winds to subside.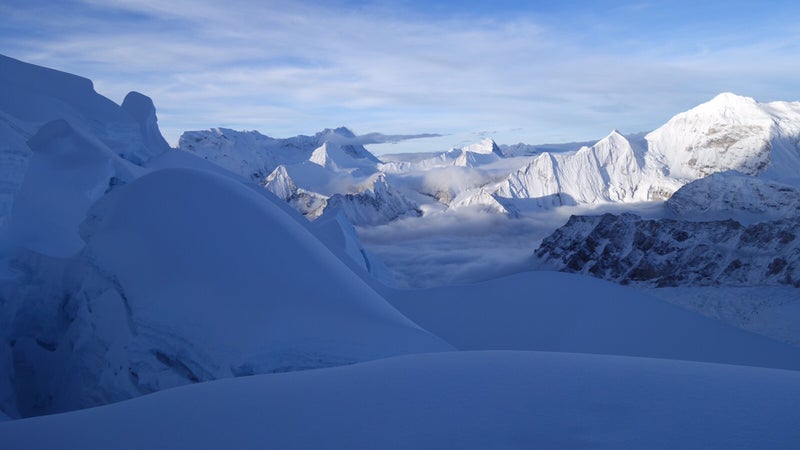 But that's how it goes with 8,000-meter climbing. There is no room for error up there, and this massive gorgeous mountain was not ready to let our little team make the summit. Now we wait, wait, and wait some more. Everyone—Adrian, Emily, Hilaree, Panuru, Palding, Mingma, and Tenzing—is fired up and patiently excited. Lots of downtime becomes rest, mental preparation, and anticipation for the inevitable hurt locker of climbing to extreme. 
It doesn't really matter what happens from here—just that we did our best, pursued the summit, tried as hard as we know how, and humbly accept what this mountain will give us. Clearly Makalu has more potential energy than our strong fit tea, but we wait here on her flanks hoping for a bit of respite so that we can experience a journey to the top and a long slide down.
For the next two days, we will rest camp and study weather. We are scheming to head back for another shot at the summit on September 27, local time. The snow will have had a chance to settle, the winds should have died down and we, with our stir-crazy spirits, will be ready to climb. A few more walks to a sacred alpine tarn to pump some fresh glacial water and then we will be off to climb what has been laid out over months and months as a huge challenge and ski what is undoubtedly a line ripe for the taking. With that, we wait and see what happens next.