University Peak Will Make for the Greatest Ski Descent Ever
A team of four women will attempt to climb up and ski down one of North America's toughest peaks this spring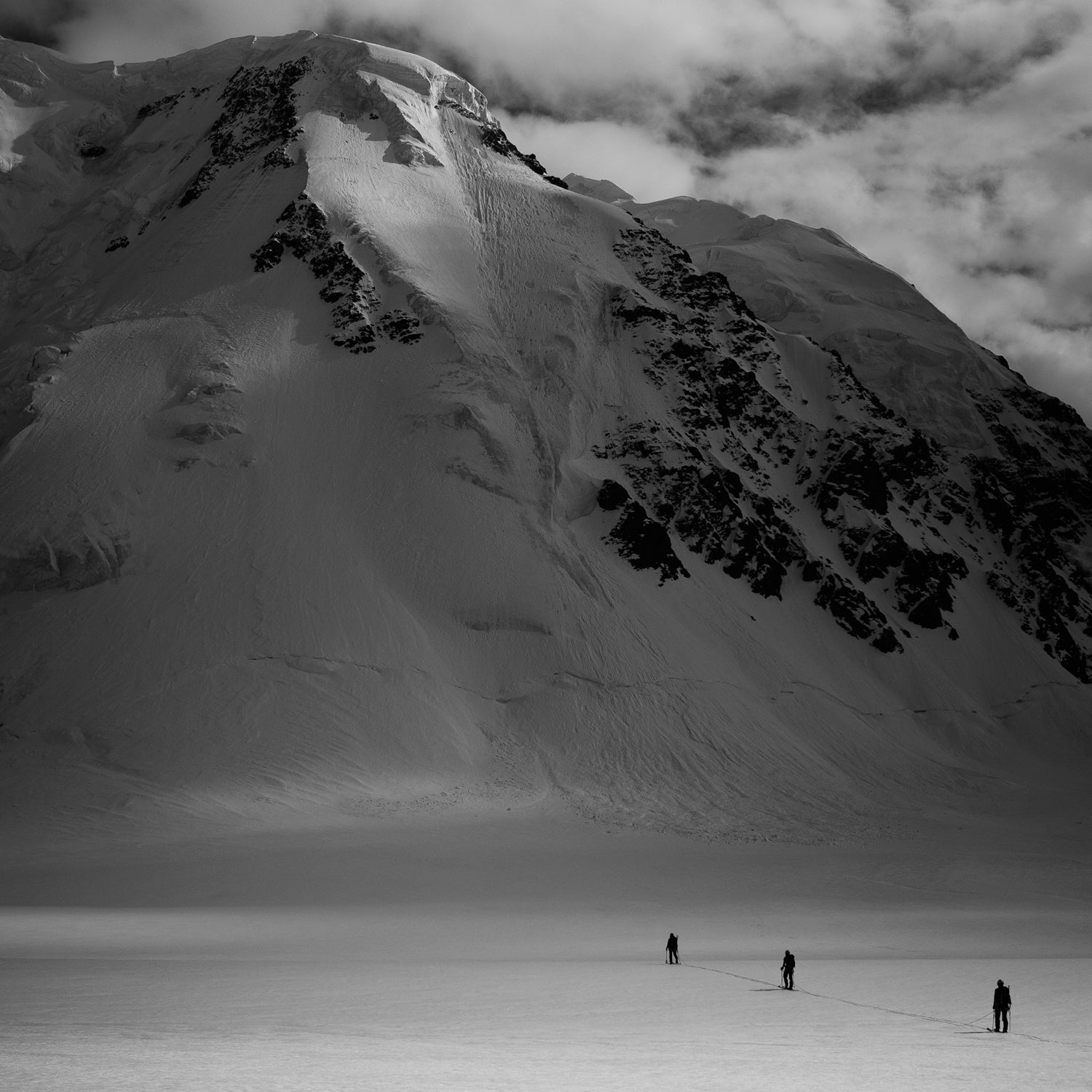 Heading out the door? Read this article on the new Outside+ app available now on iOS devices for members! Download the app.
This time last year, Sheldon Kerr was standing at the base of Alaska's 14,470-foot University Peak, watching the mountain shed snow. She and three other skiers—Australian photographer Krystle Wright, and fellow Americans Jessica Baker and Emilie Drinkwater—had arrived to make the first full female ski descent of the mountain, located in southeastern Alaska's Saint Elias Mountains.* But avalanches and rockfalls caused by the extremely warm winter made an attempt impossible.
"Honestly, there were a couple moments that we wanted life jackets—the mountain was that wet," says Kerr.
It was particularly frustrating for the 31-year-old ski mountaineer, who had been thwarted the year before by warm temperatures as well, when the snow was too soft for their plane to land. Even if conditions had been perfect, climbing to the top of University is no easy feat. Only a handful of mountaineers have ever summited, and just two have completed the climb via the 7,000-foot south face, which Kerr and company plan to do. Fewer have skied down.** 
 "University has one of the most challenging, pure, beautiful aesthetic lines in North America," says skier Chris Davenport, who in 2006, became the first person to climb and ski all of Colorado's fourteeners.*** "It's got all the elements of true ski mountaineering: remoteness, avalanche mitigation, steepness, and the technically of the decent itself."
This spring—in late March or early April, depending on weather—Kerr will return with Wright, age 29, Baker, 38, and Drinkwater, 39, for one final push over a two week period. (They will make the trip on their own dime without sponsor support, a rarity in today's hyper-commercialized expeditions.) Conditions permitting, Kerr says the group hopes to skin or climb up a thousand-foot icefall on their way to the top before skiing down.
"If they pull this off, I would call it one of the greatest ski descents ever done," says Davenport.
*CORRECTION: An earlier version of this story incorrectly stated that the University Peak had never been skied before.
**CORRECTION: An earlier version of this story incorrectly stated that no one had ever summited University Peak via the south face.
***CORRECTION: An earlier version of this story incorrectly stated that Davenport finished climbing and skiing Colorado's fourteeners in 2015.