What Happens When Climbing Bolts Go Bad?
Bolts are corroding, and experts worry that could translate to more accidents, injuries, and deaths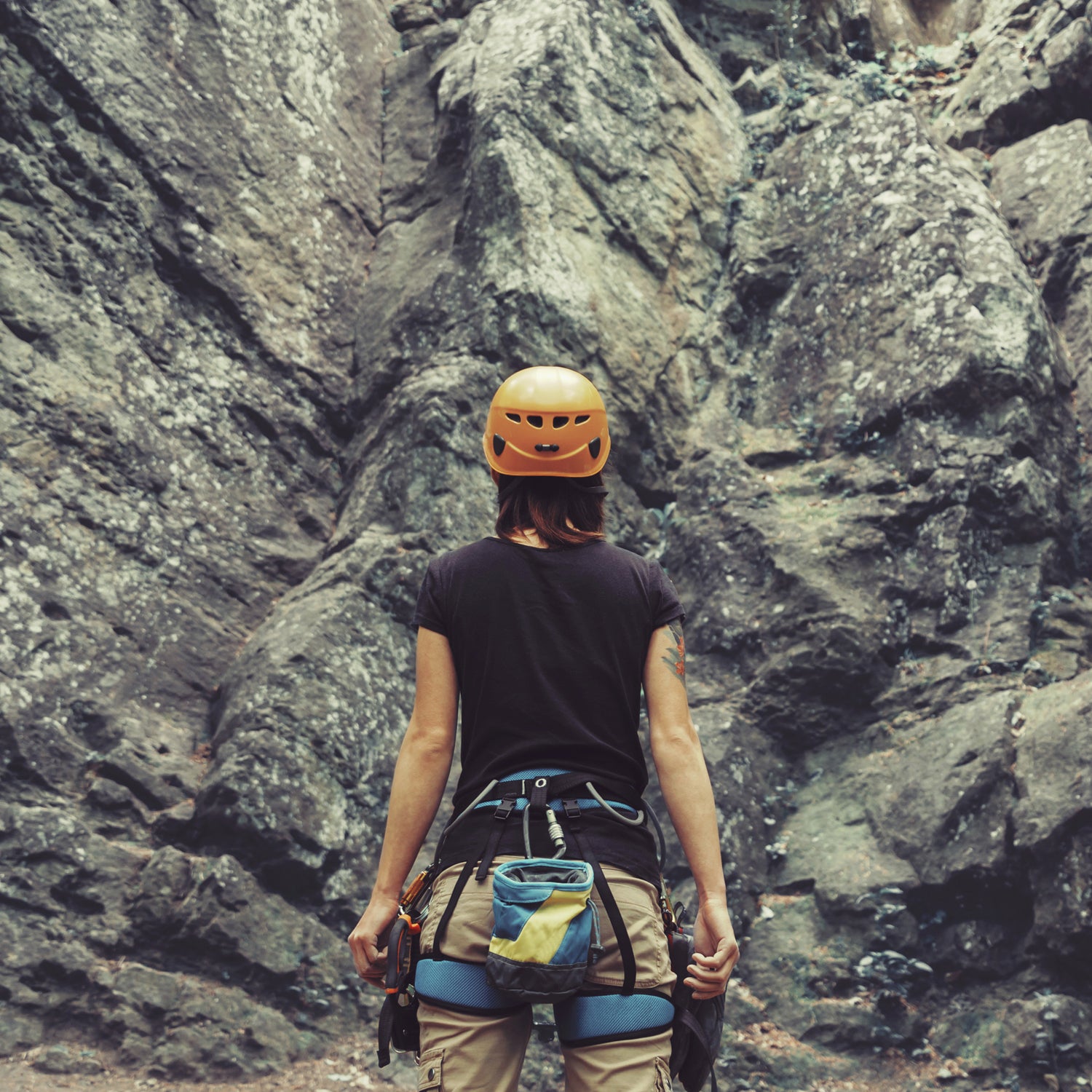 Heading out the door? Read this article on the new Outside+ app available now on iOS devices for members! Download the app.
One day last March, 44-year-old Scott Sederstrom was climbing in the Owens River Gorge, a popular sport climbing area just outside of Mammoth, California, using an advanced technique called rope-soloing, which involves a climber clipping each bolt above with a stick-clip, then unclipping from the bolt below. About 25 feet off the ground, while clipped into the third bolt, Sederstrom was scaling an arête when the bolt snapped in half and pulled out of the rock. Sederstrom tumbled down, hit the ground, and was killed, likely due to head trauma. (He was not wearing a helmet.)
Sederstrom's body was found by Inyo County Search and Rescue the next morning, after his fiancé became concerned and drove to the crag, where she found his van and dog in the parking lot. Upon inspection, it was found the bolt that failed was an old 3/8-inch buttonhead. It was likely placed over 20 years ago, had corrosion hidden beneath the surface, and could have been partly fractured before Sederstrom ever clipped to it. 
The way Sederstrom was rope-soloing, which left him relying on a single bolt instead of on multiple points of protection, is inherently riskier than typical sport climbing. But his assumption is shared by every sport climber at the crag: Bolts are safe. Modern ones—typically made of stainless steel—are designed to withstand upwards of 3,300 pounds of outward force and more than 5,600 pounds of downward pull. But bolts wear down and corrode over time, and even the most expertly placed ones eventually need to be replaced.
There are roughly 60,000 sport routes across the U.S., roughly a third of which were put up in the late 1980s and early 1990s, according to Nick Wilder, co-founder of Mountain Project. The bolts on these routes are now reaching the end of their projected lifespan—roughly 20 years—and may or may not be safe to climb on. In fact, there are likely hundreds of thousands of bolts that will need to be replaced in the not too distant future, according to Brady Robinson, executive director of the Access Fund, which works to open up climbing areas across the country to the public. To chip away at the issue, the fund and the American Alpine Club last month announced a $10,000 round of funding through a new program called the Anchor Replacement Fund. Seventeen climbing organizations nationwide received a portion of that money for bolt replacement.
"Some of these bolts are just ticking time bombs," says Ian Kirk, founder of the Red River Gorge Fixed Gear Initiative, which raises money for rebolting efforts and received a small grant. The Red River Gorge, a world class climbing destination in Kentucky with more than 2,000 sport routes, represents a microcosm of sport climbing's booming popularity. Route development there "has been occurring at an exponential pace in the last two decades," according to Kirk's group's website, and more climbers than ever are clipping into, falling on, and wearing down bolts. "It's becoming a bit of a chance game" with older bolts, Kirk says. "You just don't know if they're good or bad."
The Access Fund's $10,000 is a drop in the bucket—designed as more of an awareness-driver than a solution. Robinson estimates it would cost millions of dollars to replace all the bolts nearing the end of their lifespan. Given how many sport climbers are flocking to crags around the country, it's scary to think that the issue of bad bolts is accelerating just as the number of people using those bolts is increasing, too, says Dale Remsberg, technical director for the American Mountain Guide Association. "We're just at the point now where the bolts are old enough and climbing is popular enough that accidents could start to happen more frequently."
---
The types of bolts and hangers that climbers install on new routes today—the ones you've clipped into most everywhere you've climbed—haven't been around very long, at least in the scheme of the 60-plus-year history of sport climbing in the U.S. No company in the country manufactured bolts specifically designed for rock climbing until Metolius started manufacturing bolts in the late 1980s. Modern climbing bolts, hangers, and chains sold by Metolius, Fixe Hardware, ClimbTech, Petzl, and other companies are now made to meet specific safety standards set by the International Climbing and Mountaineering Federation (UIAA).
Before then, as far back as the 1950s, when climbing was in its infancy, the tools of the sport were rudimentary. Climbers, including Yosemite legend Warren Harding, co-opted expansion bolts and fasteners designed for use in cement, brick, and stone construction projects. One of the most common bolts was the Star Dryvin, a steel nail inside a lead sleeve that was placed by hand-drilling a hole into a rock face and simply pounding into place. (Today, climbers typically use power drills, then hammer in an expansion bolt, then tighten it with a torque wrench.) A Star Dryvin was attached to a hanger, a piece of metal flush with the rock that you would clip the rope to when ascending. Some hangers were even handmade. These early setups were far weaker than modern climbing bolts—climbers distrusted them so much so that many preferred to place pitons rather than risk falling on them.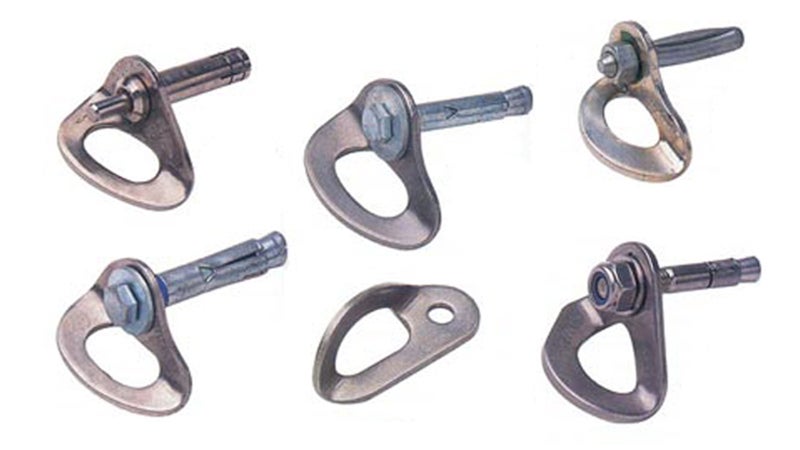 From the 1960s through the early 1980s, the bolt of choice shifted to the 1/4-inch Rawl Drive (a.k.a. "buttonhead"), a construction bolt that climbers would laboriously place with a hand drill while on lead. The bolts were often attached to old styles of (what are now considered to be) extremely unreliable hangers, such as the Leeper hanger. Bolt manufacturer Ed Leeper recalled all his hangers in 2004 and urged climbers to remove any remaining ones from rocks nationwide, as some are vulnerable to stress corrosion, a combination of mechanical stress and chemical corrosion that can cause a bolt to break in half if put under the stress of a falling climber. By the late 1980s, climbers were using thicker, stronger bolts of 3/8-inch or 1/2-inch diameter.
The strongest and most long-lasting bolts available today are titanium, but they are so expensive that they are generally only used at seaside crags, where the salt air can cause particularly rapid corrosion to traditional steel bolts. Outside of titanium, ½-inch stainless-steel bolts are considered the contemporary gold standard, though some first ascensionists opt for less-expensive plated steel bolts. When plated steel bolts are placed on a stainless steel hanger or bolt, they are subject to a process called galvanic corrosion, which occurs when two different materials swap ions and degrade.
"It's just not realistic to expect metal to be functioning in 20, 30, 40 years," says Kevin Daniels, founder of Fixe Hardware. "People need to be aware and think, if this bolt fails, what's going to happen? Even if we change every bolt out there, that's the question that should always be on people's minds."
---
Experts warn that incidents like the one that befell Sederstrom could become more common in the sport, but there have been surprisingly few accidents due to bolt failures in recent years. The two most recent bolt-related fatalities occurred in 2012 and 2010, in the Meadow River Area of West Virginia and in Index, Washington, respectively, according to a search of the Accidents in North American Mountaineering database. But ask around and you'll hear stories from experienced climbers about near misses on sketchy bolts. Robinson, for example, remembers climbing a route in the 1990s at Cathedral Spires in the Needles of South Dakota. "I clipped a bolt and pulled it right out of the rock," he says. "I looked around and saw that there wasn't anything else, so I put it back in and kept climbing." In the absence of any better protection around him, he just continued up, risking a bigger, more dangerous fall.
Aside from the risk that individuals climbers face when using these bolts, there's another reason the Access Fund wants to replace them: so that climbing areas don't close. When a 12-year-old girl was critically injured by rockfall while hiking in to the Mokuleia Wall in Hawaii in 2012, the Hawaii State Department of Land and Natural Resources (DNLR) closed the wall for climbing indefinitely and installed no-trespassing signs that threatened a $2,000 fine. The ban then expanded beyond Mokuleia to include all cliffs managed by the DNLR until legislation was passed to provide the state with immunity from liability. It wasn't until January of this year that Mokuleia and it's 70-plus climbing routes reopened to climbers.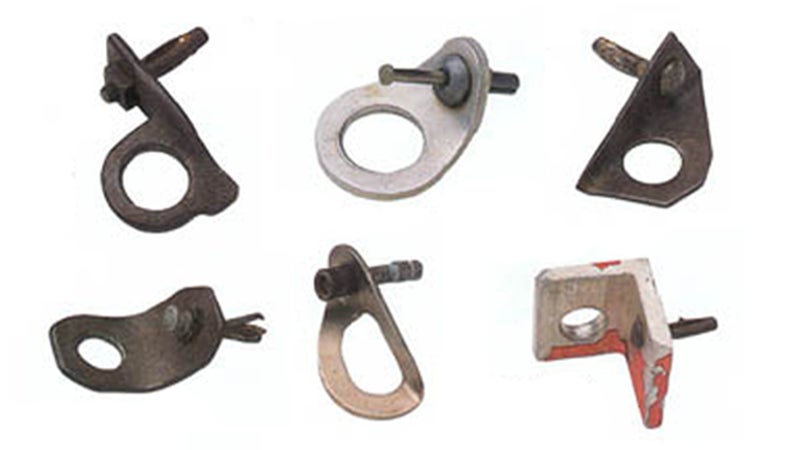 The Access Fund wants to make sure other areas don't suffer the same fate. But rebolting all the older sport routes won't happen overnight. Apart from funding shortages, there's also a huge shortage of manpower because few people have the specialized skills to replace bolts, and fewer have the time to do it regularly. "It's just hard to get knowledgeable people who can dedicate the time to get out there," says Kirk. He personally replaces hundreds of bolts each year at Red River Gorge, which usually entails using a breaker bar to extract old bolts and drilling new holes for glue-in bolts, which rely on a strong chemical adhesive to keep them in place and typically last longer than the mechanical expansion bolts they're replacing.
But it's not enough.
We need more people replacing bolts and more funding for them. "It's becoming a huge undertaking for us to stay on top of it and get them replaced," Kirk says. "It's a growing epidemic."
How to Spot Bad Bolts
There are some telltale signs of suspect bolts that climbers can look out for. Buttonheads (which look like coat buttons) and Star Dryvins (which have a star stamped on the head) should not be trusted. If the hanger on a given bolt is loose and jiggles, that means the bolt is sticking out of the rock more than it should be and might not be at full strength; the bolt may not necessarily need to be replaced, but needs to be re-torqued to the proper tension recommended by the manufacturer. 
Rust on the bolt or hanger can indicate weakness. But not all bad bolts have visual signs of corrosion, since corrosion can happen inside the bolt hole itself. 
Apart from bolts, it's also important to inspect the hangers. Any Leeper hangers are suspect, and are identifiable by their sharpened edges and trapezoidal shapes. The old SMC hangers can be identified by how thin they are—about the thickness of a quarter. Dangerous bolts and hangers can be reported on Badbolts.com, an online database that tracks bolts that need to be replaced and provides that info to prospective bolt-replacers. 
Climbers should be especially aware in areas where high numbers of sport routes were developed more than 20 years ago, according to Remsberg at the American Mountain Guide Association including Red Rock Canyon, near Las Vegas, Eldorado Canyon in Colorado, and the Red River Gorge, which has a high percentage of zinc-plated bolts placed in humid conditions.
Lead Photo: Remains/iStock