Creek Turned to Concrete by Coal Company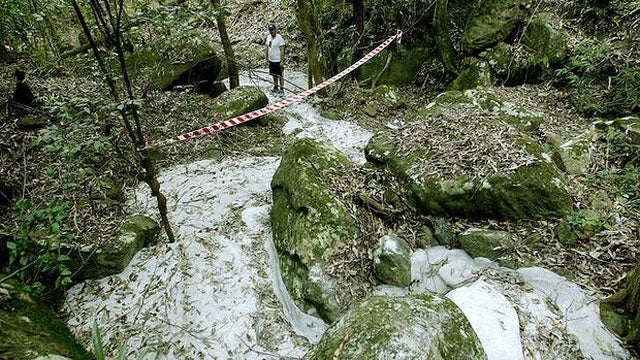 Heading out the door? Read this article on the new Outside+ app available now on iOS devices for members! Download the app.
An Australian creek has been flooded with concrete after a contractor error, the Newcastle Herald reports. The accident happened over three months ago, but the company involved and the local government have only now begun taking responsibility after the paper's report.
The problems began when mining company Xstrata sent in contracts with truckloads of grout to repair cracks and chasms it had created while mining for coal. As the grout was poured into the top of the cliff, it began gushing out another at the bottom. An estimated 200 tons, or 12 cement trucks worth, flowed into the creek, hardening into a 370-yard pathway.
A reporter for the Newcastle Herald described the situation: "Cascading down the hill like a miniature glacier, the set overflow looks pretty similar to a thick coating of marzipan on the forest floor."
The local government is looking into pursuing legal action and has required the mining company to restore the area. But some worry the project may be too complicated an undertaking.
"I have no idea how it can be cleaned up," an unnamed worker involved in the restoration effort told the Newcastle Herald. "The problem is just too massive."