Devastation After Dam Fails in Canada
Repeated warnings ignored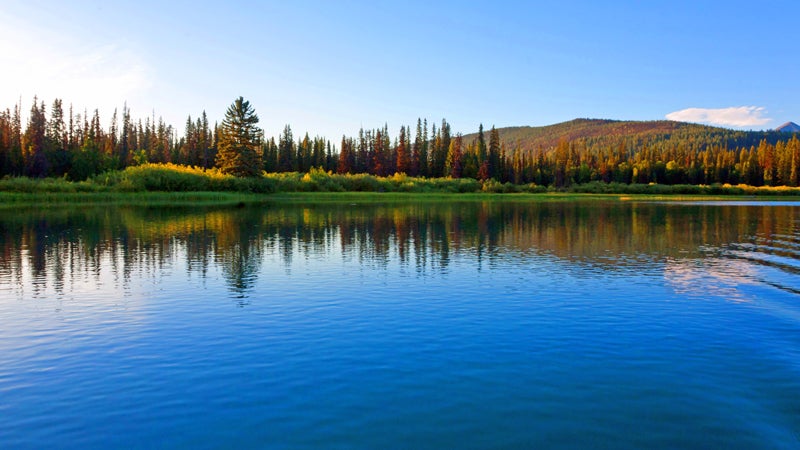 Heading out the door? Read this article on the new Outside+ app available now on iOS devices for members! Download the app.
A gold and copper mine in British Columbia breached more than 5 million cubic meters of effluent early Monday morning, polluting two entire river systems near the town of Likely and prompting a state of emergency and a local water ban that affected at least 300 people. Although the spill stabilized on Tuesday, Canadian news organizations now report that the whole thing could have been prevented.
Environmental consultants hired by Imperial Metals expressed concern as early as 2011 that the company's Mount Polley Mine tailings pond, in B.C.'s Cariboo region, needed better monitoring. A report on emergency contigency planning was submitted to the provincial Ministry of the Environment, and Imperial Metals asked for and received permission to release more wastewater, but the mine was not legally obligated to act on the report's full recommendations and did not do so.
Imperial Metals president Brian Kynoch said that the company had asked the ministry for permission to increase the amount of treated waste it could release only weeks before the breach.
"They know that they have faced a problem—a concern with more water coming in than water going out," environmental consultant Brian Olding told the Globe and Mail. "If they had started discharging the water and treating it some time ago, then it would take the pressures off the dam."
Although the ministry lists nothing on its website about the incident, the Globe and Mail reports that ministry officials made a statement Tuesday that they had been considering the increase request when the pond breached.
Residents of Likely are concerned for their health and economy in the wake of the breach, which released more than 2,000 football fields worth of effluent into waterways used for fishing, bathing, and drinking water. 
"It's going to stop the town, because none of these kids are going to be able to work here anymore," inn owner Darlene Biggs said. "What's going to bring people into Likely? You can't swim in our lake at this point. And you can't fish. It's going to really, really hurt us."
Kynoch said the tailings water was "very close to drinking-water quality" and not toxic to local fish populations, such as rainbow trout. A 2013 government report, however, found that the mine disposed of nearly 1,300 total pounds of arsenic, lead, and mercury that year. Kynoch still insists the water ban was a precautionary measure.
In any event, the Cariboo Regional Distrcit trucked drinking water into the area on Monday, and the ministry shipped contaminated water samples to a lab for 48-hour testing on Tuesday.