Dick Pound Doesn't Trust Tour Riders
Doubts the performance of most athletes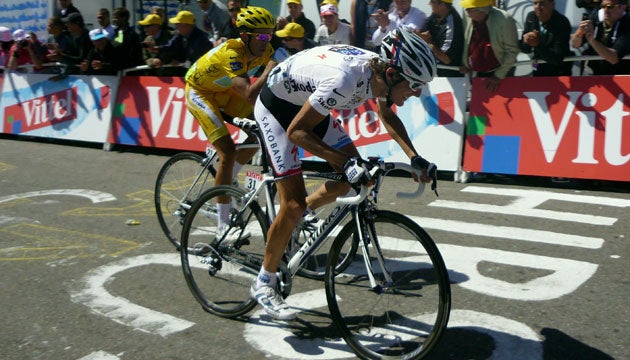 charel.irrthum/Flickr(Photo)
Heading out the door? Read this article on the new Outside+ app available now on iOS devices for members! Download the app.
Dick Pound, the former head of the World Anti-Doping Agency and a senior member of the International Olympic Committee, pushed back against the effectiveness of anti-doping programs Sunday, telling The Daily Mail, "I certainly question everything I see now, in all sports."
Pound's comments came in the wake of a WADA-led review of global anti-doping testing that showed 1.19 percent of all samples tested positive in 2012, with the number jumping to 2 percent when "atypical" findings, those outside the normal range but not yet illegal, were included.
"This isn't people ranked at No 300 taking drugs to boost them up the rankings, it's the people at the top who have used drugs to get there," Pound said. "I believe it's happening across sports. It's clear that cycling, athletics, swimming, tennis, and soccer have major problems and are ruled by governing bodies in denial."
Pound also announced that he will not watch the Tour de France until the sport's administration, the UCI, is reformed. While cycling took the brunt of Pound's criticism, he also targeted baseball and tennis as two other sports with ongoing problems: "When you look back at the era of McEnroe and Connors, in their prime they looked like little old men compared to the brutes now, thrashing around for four hours with a force and intensity that's ridiculous. Has tennis got a problem? Of course it has."
In other doping news, the Turkish Athletics Federation announced that it would suspend 31 athletes for two years each for doping violations. The bans come five days after the federation confirmed that nine Turkish athletes, including two teenagers, received two-year bans for using anabolic steroids.
Lead Photo: charel.irrthum/Flickr
Trending on Outside Online