Diseased Monkeys Great For Florida Tourism
Imported, escaped in the 1930s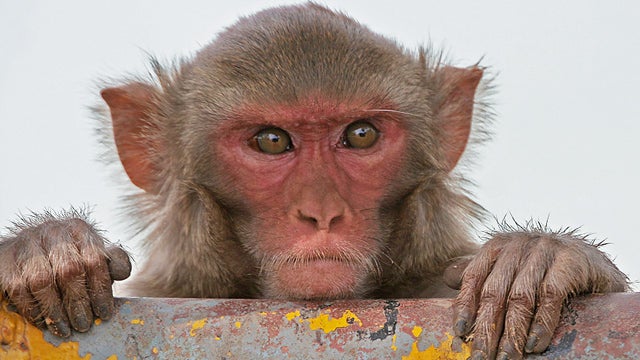 Wikimedia Commons(Photo)
Heading out the door? Read this article on the new Outside+ app available now on iOS devices for members! Download the app.
Central Florida is infested with rhesus monkeys. Brought to the Sunshine State in the late 1930s by an enterprising tour operator named Colonal Tooey, the monkeys inhabit the 6,000-acre Silver Spring nature park, but have now been seen roaming as far away as Jacksonville and Sarasota.
Tooey was reportedly looking to capitalize on the success of the 1939 film, Tarzan Finds a Son, and imported the monkeys to promote his jungle tours. Not realizing that they could swim, Tooey placed them on an island and allowed them to breed. Today there are thought to be over 1,000 of them.
While Florida usually moves quickly (see: pythons) to try and contain invasive species, the monkeys have gotten a pass thanks to their popularity with tourists. Local tour operator Tom O'Lenick supports the presence of the rhesus monkeys and says they've had no obvious impact on the local environment and are even prey for foxes, owls, bobcats, and alligators. "Everybody who comes on the river for a tour wants to see the monkeys," he told the Daily Mail.  "From my point of view, as a naturalist, I think the planet changes naturally and species do move around, whether that is by man or other means."
The rhesus monkeys weren't always so popular. In 1986, following at least 17 documented attacks on Silver Springs park visitors, the Florida Game and Fresh Water Fish Commission attempted to have them all deported. However, the logistics of finding new homes for hundreds of monkeys got in the way and the Commission compromised, allowing a small population to remain on one side of the Silver River.
The monkeys, which have frequently tested positive for the potentially deadly herpes-b virus, are still considered a health hazard by some.
Lead Photo: Wikimedia Commons