A Man Suspected of Starting Wildfires in Oregon Ended Up Tied to a Tree
According to law enforcement in Curry County, Oregon, local residents tied a suspected arsonist to a tree after he got "combative"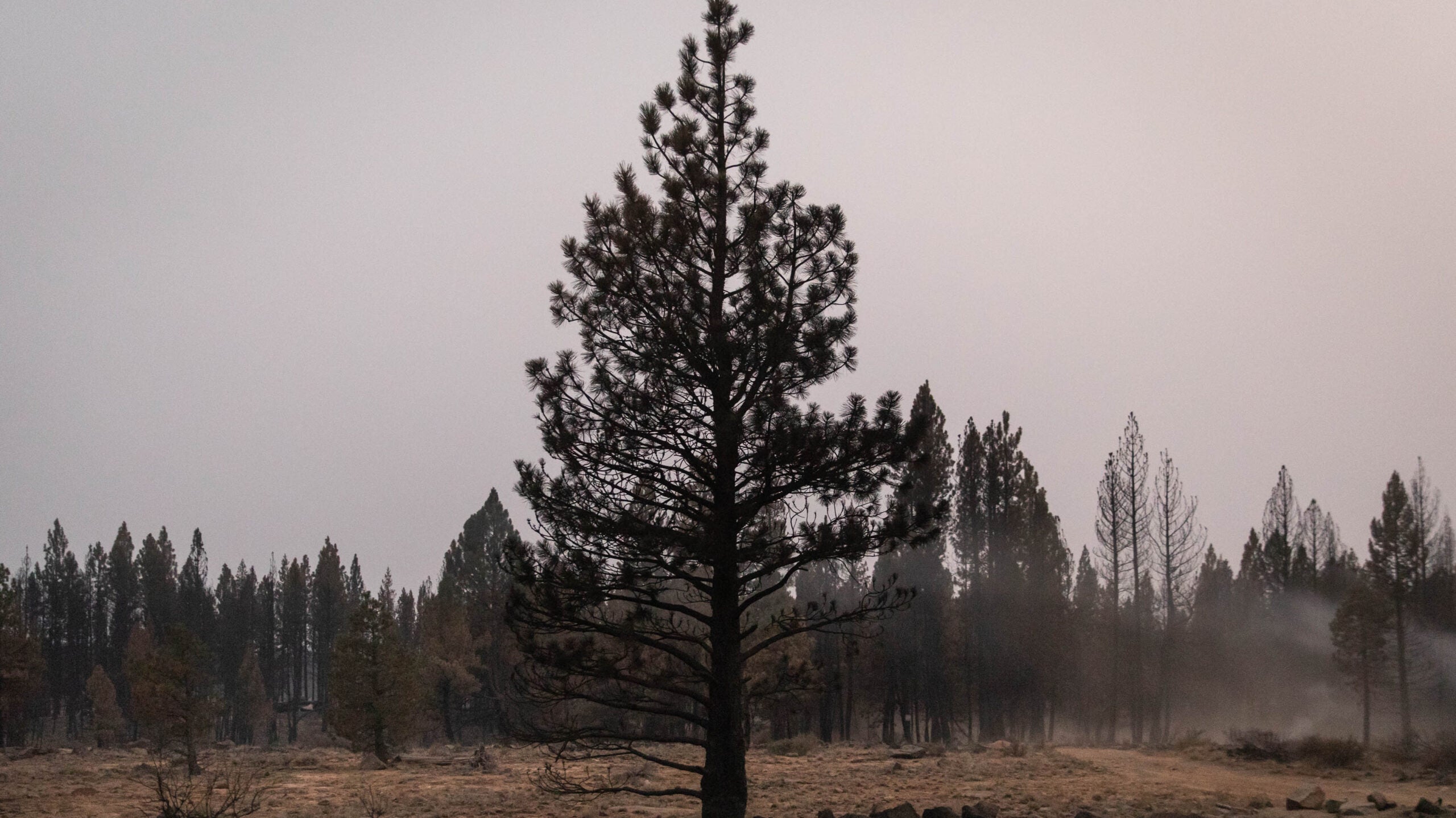 Heading out the door? Read this article on the new Outside+ app available now on iOS devices for members! Download the app.
Don't endanger the forest in southwest Oregon—you might end up tied to a tree trunk. 
According to law enforcement in Curry County, Oregon, on Monday, three residents apprehended a man who was suspected of starting wildfires in the area. When the man refused to stop, the residents subdued him and bound him to a tree. 
"It was reported that the suspect became very combative with the three residents," the county sheriff's office said in a release. "An ambulance crew was asked to respond due to some injuries that the suspect apparently received from falling down." 
The incident concluded a sizable law-enforcement operation that involved the Oregon Department of Forestry, Bureau of Land Management, local firefighters, and the sheriff's office. Monday morning, sheriffs received an alert of multiple active fires in the forested area between the town of Mariel and the Rogue River Ranch. 
Oregon has issued extreme-wildfire-danger warnings, with parts of the state hitting record high temperatures this week. Currently, 11 wildfires are burning across the state. 
The firefighting mission took a turn when an employee with the BLM told sheriffs that the fires had been started by "a white male adult" who was walking along a gravel road in the area. 
Officials dispatched three helicopters to battle the fires, with the aid of ground crews and local residents. While firefighters battled two small blazes, the three residents stopped and apprehended the suspect. 
According to officials, the man was identified as 30-year-old Trennon Smith of Veneta, Oregon. After being treated at a local hospital, Smith was taken to the Curry County Jail and charged with first-degree arson and reckless burning. 
Ground crews were able to douse the two fires, which burned less than an acre of total property. 
"The quick actions on getting the fires out most certainly averted a catastrophe and saved lives," sherrifs said in a statement. "If the fires had not been contained and if they got out of control, they could have blocked all the residents and visitors from having an escape route."
Lead Photo: Photo: Bloomberg Creative/Getty Images