Indefinitely Wild
The Alaska Oil Willow Project Could Destroy Biden's Climate Legacy
Producing 286 million metric tons of carbon pollution, the ConocoPhillips Willow project will double the emissions the administration hopes to save through renewable energy progress elsewhere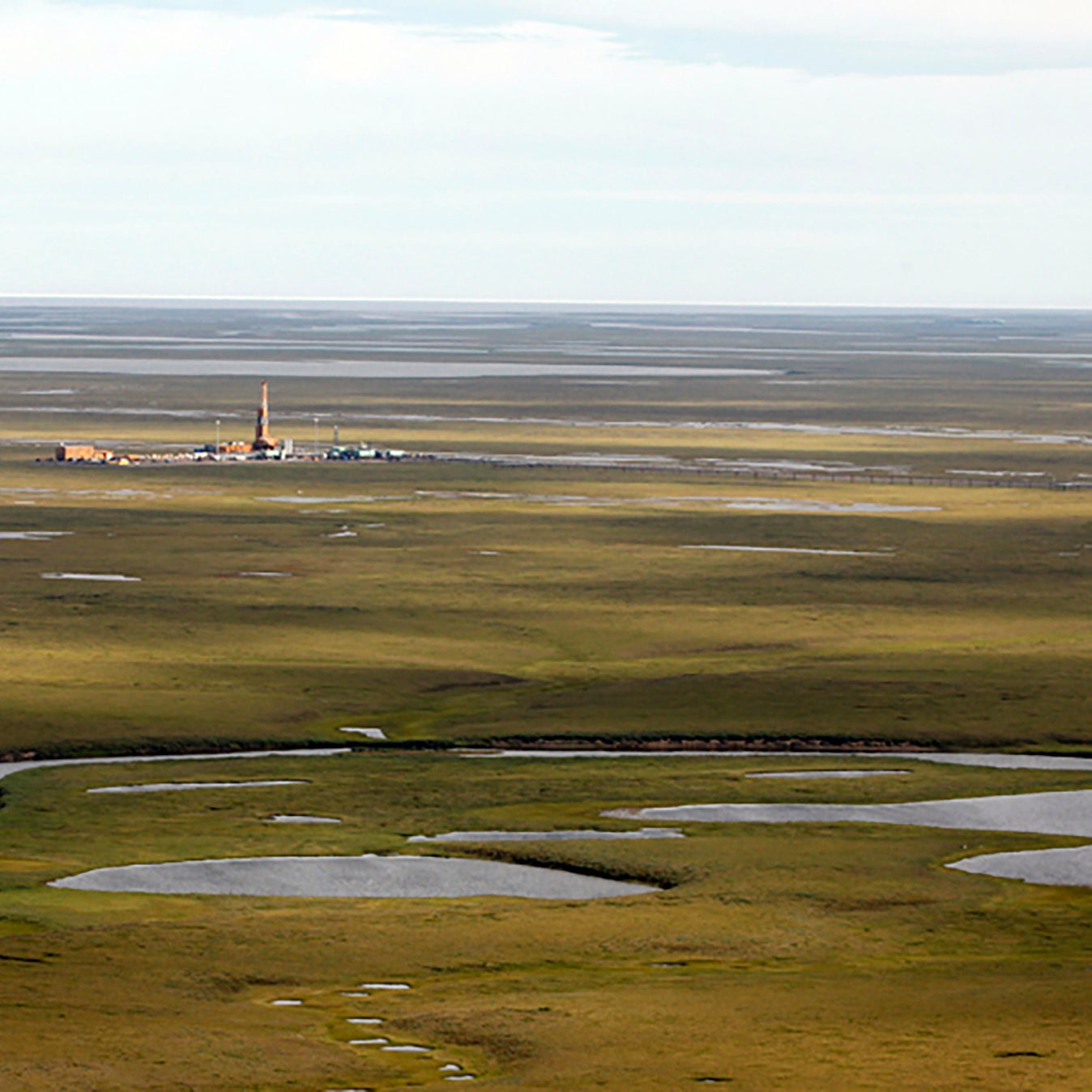 BLM
Heading out the door? Read this article on the new Outside+ app available now on iOS devices for members! Download the app.
On February 1, the Bureau of Land Management released a final environmental impact statement (EIS) for ConocoPhillips's Willow project in northern Alaska. Recommending the Biden administration proceed with permitting, the EIS finds the project will release at least 287 million tons of carbon dioxide over a 30-year period. That's more than double the 129 million tons of carbon pollution the administration hopes to save through renewable energy development on public lands.
"No other oil and gas project has greater potential to undermine the Biden administration's climate goals," Karlin Itchoak, Alaska senior regional director at the Wilderness Society, said in a press release.
In 2021, President Biden announced an ambitious new target to achieve a 50 to 52 percent reduction in nationwide net greenhouse gas pollution by 2030, from 2005 levels. This included plans to deploy 30 gigawatts of offshore wind energy, and 25 gigawatts of solar, onshore wind, and geothermal energy on public lands, which together, the administration estimates, will save 129 million metric tons of carbon pollution.
If approved, Willow project is expected to produce 600 million barrels of oil over a 30-year period, resulting in 287 million tons of carbon emissions, plus other greenhouse gases, according to the Center for American Progress (CAP). Those emissions will negate any emissions reductions created by Biden's plans to expand renewable energy on public lands.
"The Willow project is almost laughably incompatible with the climate goals and international obligations made by the Biden administration," read a CAP story.
ConocoPhillips's proposal calls for 250 wells, 37 miles of roads, 386 miles of pipelines, airstrips, and a new central processing facility to be constructed in a remote area of northwest Alaska.
And that's just the start. In a June 2021 investor meeting, officials at ConocoPhillips stated the company had "identified up to 3 billion BOEs [barrels of oil equivalent] of nearby prospects and leads with similar characteristics that could leverage the Willow infrastructure…[Willow] unlocks the West."
The arctic is warming at four times the rate of lower latitudes. In addition to causing villages to flood and food sources to dry up, that's also melting the permafrost that lies under the tundra's surface, threatening infrastructure. ConocoPhillips' plan calls for the construction of ground chillers along with the rest of Willow's wells and pipelines to provide a safe foundation for that equipment as climate change continues to worsen.
According to Sovereign Iñupiat for a Living Arctic, permitting Willow would "lock us into extraction for another 30 years and could potentially be the catalyst for future oil expansion in the Arctic."
The organization also noted that Native Village of Nuiqsut, the closest community to the project, had its request for an extended public comment period denied by BLM without explanation. "This is unacceptable treatment of Indigenous people, who are left to contend with the environmental consequences and chronic health impacts of long-term exposure to extraction pollutants," said a Sovereign Iñupiat for a Living Arctic release.
EIS completed, the Biden administration could give ConocoPhillips the final green light in as little as 30 days. No further public comment period is planned.
"This is the exact opposite of what the Biden administration stands for and the opposite of what Alaskans and this country need," Arizona democratic representative Raúl M. Grijalva, who opposes the plan, told Outside.
Lead Photo: BLM
Trending on Outside Online