In Case You Missed It: Should California Close 70 State Parks?
Heading out the door? Read this article on the new Outside+ app available now on iOS devices for members! Download the app.
By July 1, 2012, California plans to close 70 state parks. Gray Whale Cove State Park, Portola Redwoods State Park, Castle Rock State Park, and 67 other of the state's 278 parks will close. Twenty percent of state park rangers and all seasonal lifeguards working state beaches will lose their jobs. All of this is one step to help reduce a $9.2 billion state deficit. The cuts to California's Department of Parks and Recreation will account for a savings of $22 million.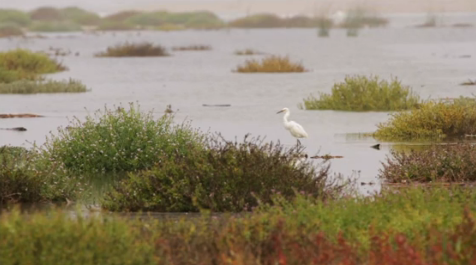 What does all this mean? To get a feel for the changes, check out the video above. It's a documentary we found on the Prana blog, picked up from a Kickstarter project called The First 70. After the state park cuts were announced, a group from Heath Hen Films packed up a converted airport shuttle bus and took off to document the 70 parks.
"As we connected dots on a map, a pattern emerged," the groups says on their Kickstarter page. "No one knew exactly what the conditions of closure would be, nor could they see how the state would ultimately benefit."
While some say the cuts may help the state budget, others point out that local communitites that depend on the parks for tourism will lose out because of the decision. Online complaints about a lack of safety and education in wild places have led some citizens to start a movement for keeping the parks open.
"This governor has gone where no governor has gone before with state parks," says Elizabeth Goldstein of the California State Parks Foundation. "Californians are frustrated with their state parks being held hostage in the budget process, especially when the claims of "budget savings" from closures are unlikely to materialize, but are likely to end up costing the state and local communities."
To learn more about both sides of the cuts, check out the following:
A podcast from 89.3 KPCC on privatizing the parks.
California's announcement of the funding cuts back in May 2011.
The California State Parks Foundation statement about the closing.
Tell us in the comments section below, what will be the effect of closing 70 state parks in California?
–Joe Spring
@joespring