Indefinitely Wild
Trump Has Officially Nominated Bernhardt as DOI Lead
The former oil and gas lobbyist is the worst-case scenario for public lands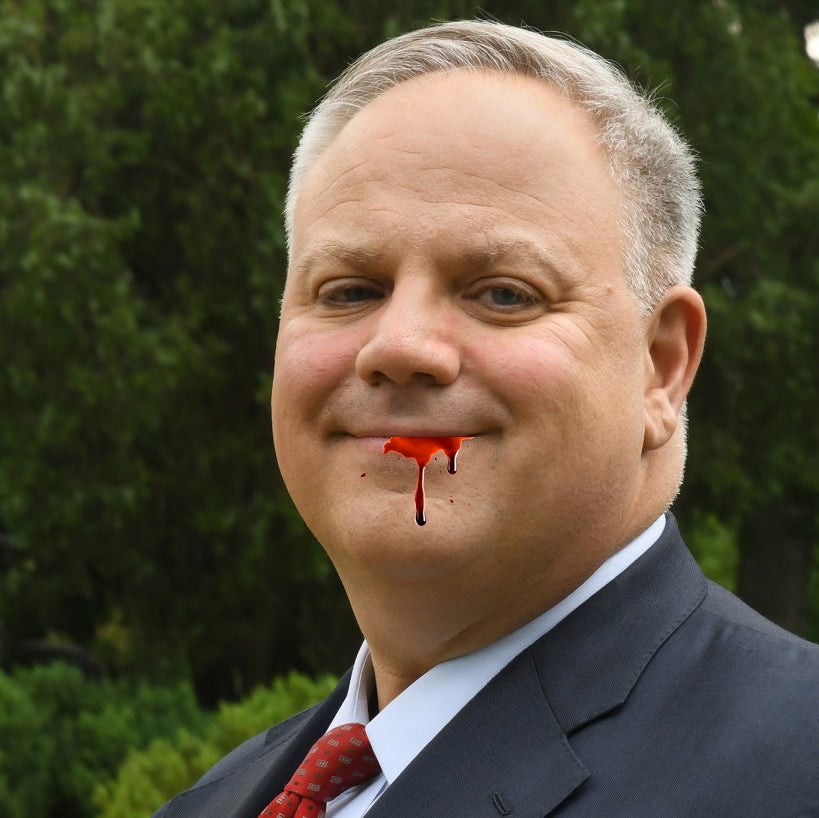 Heading out the door? Read this article on the new Outside+ app available now on iOS devices for members! Download the app.
President Donald Trump just nominated Ryan Zinke's former deputy to be Secretary of the Interior. Given the GOP-controlled Senate's history of kowtowing to this administration, it seems a given that David Bernhardt will be confirmed. And that's bad. Really bad. 
It would be too massive of an undertaking to sum up all the reasons why Bernhardt is a poor choice to lead the Department of Interior. (If you want those reasons in detail, check out the website the environmental organization Western Values Project built.) Instead, let me tell you a story. 
During the latest government shutdown, Bernhardt served as acting Secretary of the DOI. That means he had control of the National Park Service, Bureau of Land Management, and the Bureau of Indian Affairs, among other federal land agencies. Seventy-six percent of DOI employees were furloughed during that 35-day shutdown. That meant Native American tribes went without healthcare, national parks went without rangers, and important scientific work being conducted by the U.S. Geological Survey and Fish and Wildlife Service was derailed. Yet, while all that damage was being done, Bernhardt dedicated himself to finding a way to make sure the BLM was still able to process new oil drilling permits. It also looks like he may have used the shutdown as a way to push through approvals for drilling in the Alaska National Wildlife Refuge without obtaining input from local stakeholders. 
That was just 35 days of work for Bernhardt. In addition to his commitment to drilling in ANWR, Bernhardt has stated that that he'd like to roll back protections created by the Endangered Species Act. He served as deputy in a DOI that has presided over the largest reduction in public lands protections in history. 2.3 million acres of that land could be sold during the first quarter of this year. 
One of the most famous anecdotes about Bernhardt is that, when he took office as Zinke's deputy in 2017, he had to carry around a laminated notecard detailing all the various conflicts of interest created by his former job lobbying for the oil and gas industries, Russian oligarchs, and big agriculture. Even scarier is that carrying around that little card outlining all those conflicts didn't stop Bernhardt from demonstrably working in the interest of those former clients. 
"David Bernhardt spent much of his career lobbying for fossil fuel and agricultural interests, and the president putting him in charge of regulating his former clients is a perfect example of everything wrong with this administration," says House Natural Resources Committee Chairperson Raúl Grijalva, a Democrat from Arizona. "We intend to conduct vigorous oversight of Mr. Bernhardt's industry ties and how they may influence his policy decisions."
That Grijalva is now running oversight on the DOI is the only encouraging thread in any of this. But Bernhardt has a proven track record as a master manipulator of political and legal processes. If any of Trump's cabinet picks are skilled at avoiding oversight and moving forward with the agenda of extraction industries, it's Bernhardt. 
The next two years could be very dark ones for our public land. Let's just hope it'll be possible to undo all the environmental carnage Bernhardt is about to wreak. 
Trending on Outside Online