There Is No Such Thing as a Dream Town Anymore
The climate crisis has affected every corner of the country, including many of the places we once fantasized about moving to for a better quality of life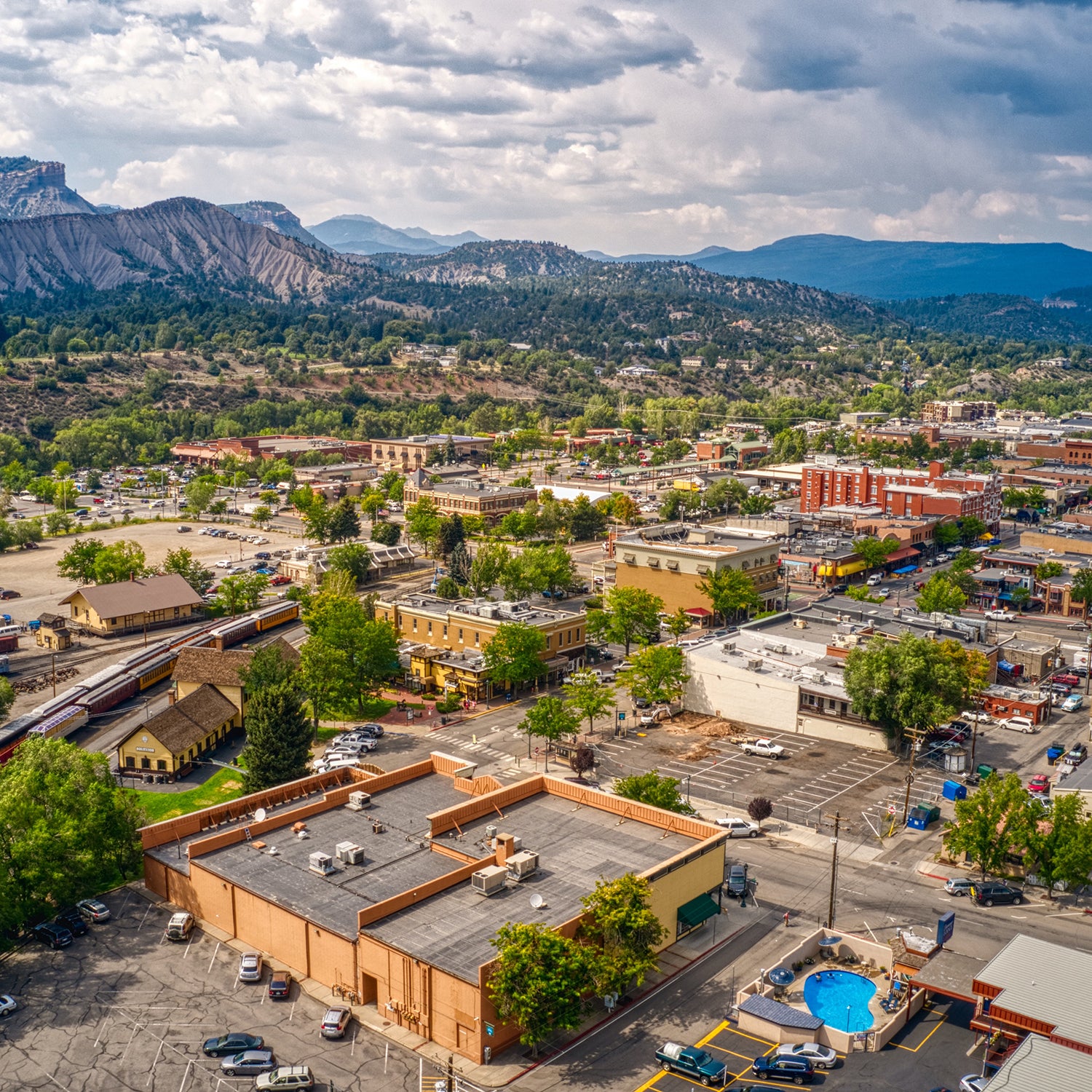 Heading out the door? Read this article on the new Outside+ app available now on iOS devices for members! Download the app.
I have a running list of ideal places to live that has evolved from a mental catalog to a sticky note to a spreadsheet sorted by pros and cons. Outside has made a similar list of dream towns and best places to live for as long as I can remember—the 2021 edition just came out—and every year I pore over it, imagining what kind of person I might be in Durango, Colorado, or Duluth, Minnesota.
The spreadsheet has evolved, because these days I'm doing more than just imagining. After too many years of living in an expensive, increasingly crowded city, I'm trying to move back to the mountains, ideally somewhere I have friends and is also somewhat affordable.
Part of the dream, for me, is the idea that the perfect town would make all my values line up. That, once I found the place, I would be fitter, happier, and more active outside and in my community—and drinking better beer. Dreaming is nice, but in addition to an imaginary life where I am, say, a surfer who lives in San Luis Obispo, California, I am trying to figure out a real future for myself, in a real place.
It's hard and getting harder, because climate change is putting pressure on the livability of almost anywhere most of us would consider desirable. In the past two years, nearly a third of Americans have been affected by extreme weather events, according to an October Marist Poll, and 81 percent of us, regardless of demographics, wouldn't move to an area hammered by climate impacts. But where do we go? And who gets to move in the first place?
As so many places are changing (and are going to change) because of warming, being able to choose where you live is a privilege.
I am trying to figure that out for myself. I spent a lot of this summer sussing out my options, and the specter of climate change has haunted every choice. The mercury hit 107 when I came through Bend, Oregon, and then fires followed me out toward Missoula, Montana, where the mountains were full of smoke. I am constantly monitoring the drought gripping the Southwest, where part of my heart feels like it lives but where it's starting to feel unwise to actually live. It's not just me and it's not just the hot dry corners of the country that are affected by global warming. Say you're deciding between Portland, Oregon, and Portland, Maine? Take your pick: heat domes or poisonous moths.
That dream gets even more dire if you think about where it will be viable to live in the long term. We know that the effects of warming aren't spread out evenly or equitably. Impacts will escalate in places that are already struggling, and areas that might fare better are becoming more exclusive, more expensive, and harder to dream about. I feel frozen by the lack of possibilities, as I do about so many aspects of the future, so I scroll Zillow and then I feel worse.
I spent last weekend in one of my personal dream zones, Washington's mountain-ringed Methow Valley, but when I went to the Mazama Store, hunting for baguettes, a sign on the door said they were closed for the week. They were short-staffed and burned out, literally and figuratively. Their employees had been drained and displaced by the summer's rampant fires. Plus, the valley has been slammed by transplants, creating too much traffic for the store to handle and shrinking rental housing inventory, especially in the areas more insulated from burning. Fire has made all of the downsides of a climate-sensitive dream town worse and has underscored the divide between people who can be mobile and flexible and those who don't have that luxury.
Personal identity is tied to place—I think that's part of why the dream list is so appealing—and people move, or stay put, for a range of emotional, social, and financial reasons. But as so many places are changing (and are going to change) because of warming, being able to choose where you live is a privilege, and a bigger question presents itself about who gets to dream in the face of climate change. We can't all move to the Upper Peninsula of Michigan, or upstate New York. According to a September report by Headwaters Economics, natural disasters are exacerbating the record-breaking housing affordability crisis. So, how do we dream now, when the housing crisis is tied to the climate crisis, which is tied to economic inequality, which is tied to COVID-19?
It's imperative that we make a warmer future equitable and livable for as many people as possible. That's become one of the big things I've started to consider as I move down the list of my own dream towns: how is this place adapting to the future? That can look like a lot of different things—dense, affordable housing; infrastructure that helps insulate us from the worst climate impacts; a renewable-friendly electric grid. As with so many of the ways we have to fight climate change, that adaptation will be both personal and structural. Those of us with privilege will have to adjust our dreams, because nowhere is immune. And collectively we have to try to make every place—especially the most vulnerable places—better, safer, and more resilient so people can dream there, too.
Lead Photo: Jacob Boomsma/iStock