French Cops Will Punish You for Picking These Wildflowers
Officials in Savoie recently warned hikers to stop harvesting protected species of flowering plants from the hillsides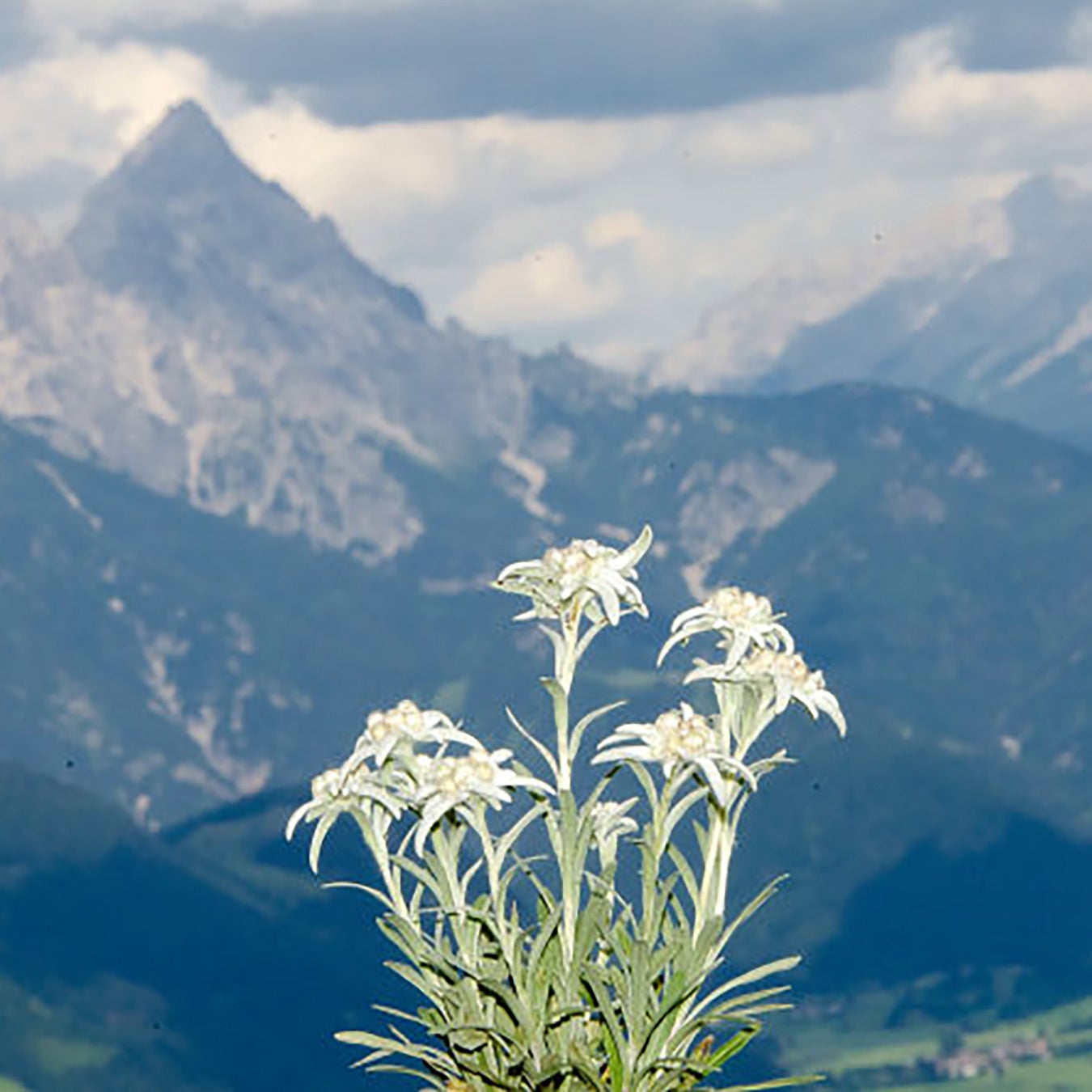 Ursula Dueren/Getty Images
Heading out the door? Read this article on the new Outside+ app available now on iOS devices for members! Download the app.
The next time you're in the French Alps, be sure to stop and smell the flowers. Just don't pick any, because cops might slap you with a hefty fine.
As first reported by The Guardian, police in France's mountainous Savoie department recently told 20 or so wildflower-picking hikers that if they continued plucking edelweiss and genepi from the mountainsides, they would need to cough up 750 Euro (about $800) in restitution. Officers then confiscated thousands of the plucked flowers during a weeklong enforcement.
The thought of a French gendarme scolding a puzzled hiker with an armful of snapdragons brings a smile to my face, and it reminds me of the numerous run ins with law enforcement I had while reporting at the Tour de France over the years. A man in blue shouting "No! No! Monsieur!" and wagging his finger like a boarding school headmaster seemed to greet me whenever I attempted to park a car or cross the street at Le Tour. Hon hon hon! Stupid American!
That said, I'm firmly on the side of Jean Law in the case of the illicit flower pickers.  You see, some of the region's blooming flora is disappearing—certain species are being killed off by the changing climate, while others are literally being picked to death. Tourists pluck daffodils and carnations in such high numbers that the French government places a quota on how many a single person can harvest: no more than 20 per day.
The combination of warming temperatures and plucking have placed the genepi herb in grave danger. In the United States, the plant is commonly called wormwood, the key ingredient in making absinthe and other aromatic liqueurs. It grows anywhere 6,000 to 10,000 feet above sea level, typically on mountainsides that get lots of sun.  A 2021 Italian study said that genepi habitat across Europe was quickly drying up as glaciers in the Alps continue to retreat. The over-harvesting of the plant prompted authorities to shorten the picking season back in 2021, and to impose a quota system. You can pick no more than 120 flowers—or sprigs—per day for your home absinthe batch.
"We go to [pick] genepi as we go to mass," a local author named Marie Claude Delahaye told news station France 1 after the 2021 rules were created. "That is to say that we go there in a respectful way, because we must give the genepi time to renew itself, otherwise it will be a plant that will be lost."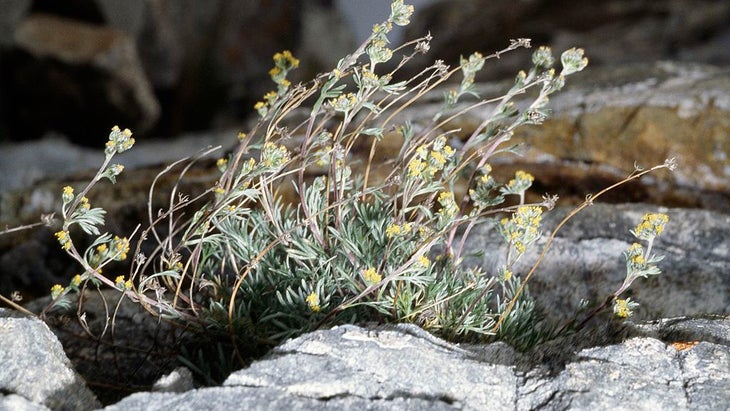 I hope that France's enforcement of its wildflower rules serves as a friendly reminder to think before you pick. You see, we have similar laws of this nature in the United States. It's illegal to pick wildflowers (or cut down trees) within national parks, and on all public lands designated for outdoor recreation (national forests, BLM, etc). Specific public lands allow you to cut firewood in designated areas, and to occasionally help remove noxious or invasive weeds. Should you really need that daisy for personal use, can buy a permit to harvest some species for $20.
Some states, such as Colorado, also forbid the harvest of specific species: plucking a lavender Columbine—the Colorado state flower—will earn you a $50 fine. Others allow you to pick on private property, or on public property if you obtain a permit.
But it's usually a best practice to leave the pretty flower alone when you're out for a hike. It's just going to dry out and die, anyway.
Lead Photo: Ursula Dueren/Getty Images