Indefinitely Wild
Glacier National Park Is Being Devastated by Wildfire
All the latest news and images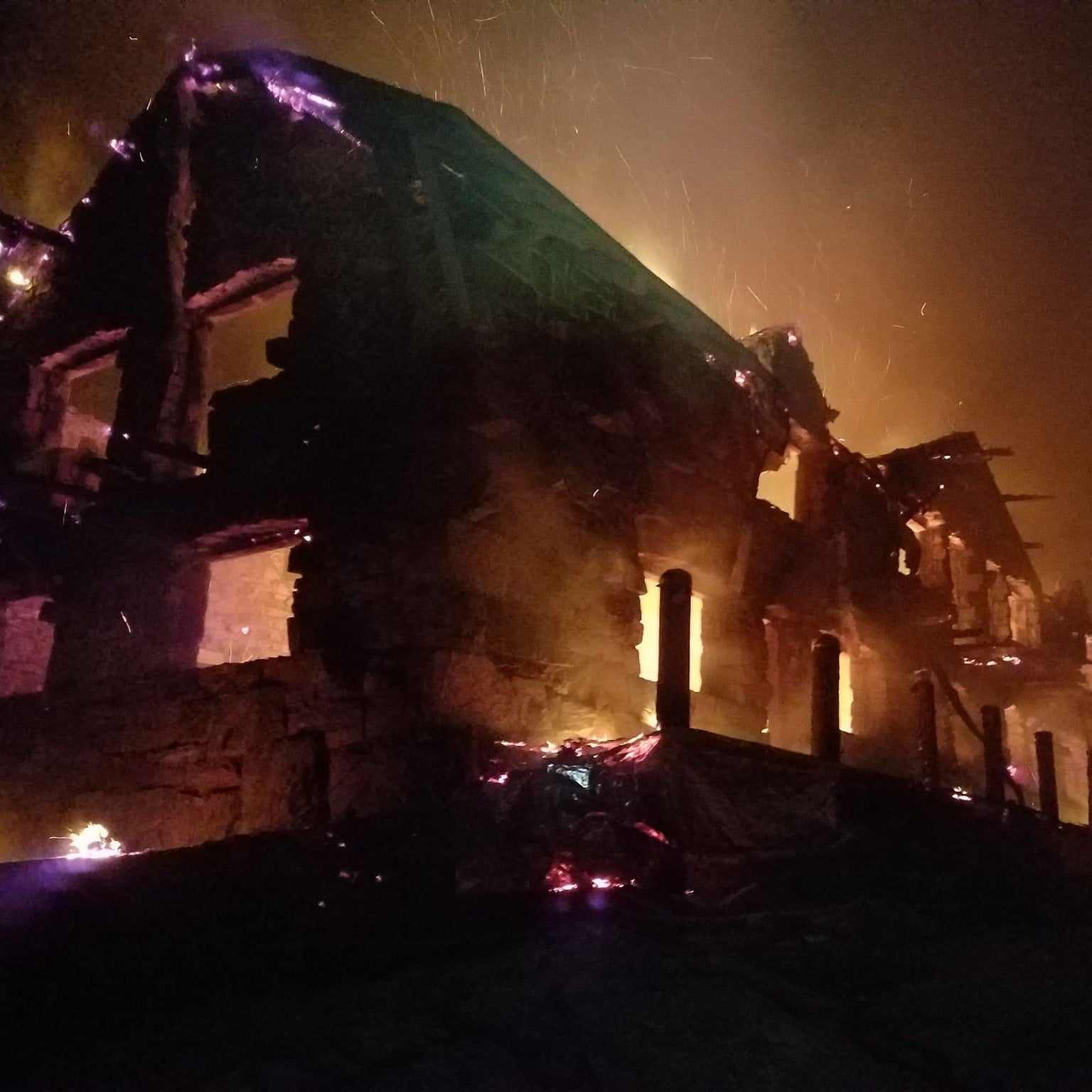 Heading out the door? Read this article on the new Outside+ app available now on iOS devices for members! Download the app.
Between the fires in Los Angeles and on the Columbia River, and with hurricanes Harvey and Irma dominating the natural disaster news, you may have missed that Montana's stunning Glacier National Park is burning. Let's put all the latest images and information in one place.
The Sprague Fire started back on August 10 when lightning ignited brush and timber dried out by drought. It's one of two dozen large wildfires raging across the drought-stricken state, with high winds quickening their spread, and making fighting them difficult. On Sunday, winds in the park reached 45 miles per hour. 
That northeast wind is driving the fire southwest, a rare direction for fires in the area, complicating abatement efforts. Another problematic factor is what the Park Service says is a "near record high fuel load"—the amount of dry or dead biomass available to burn.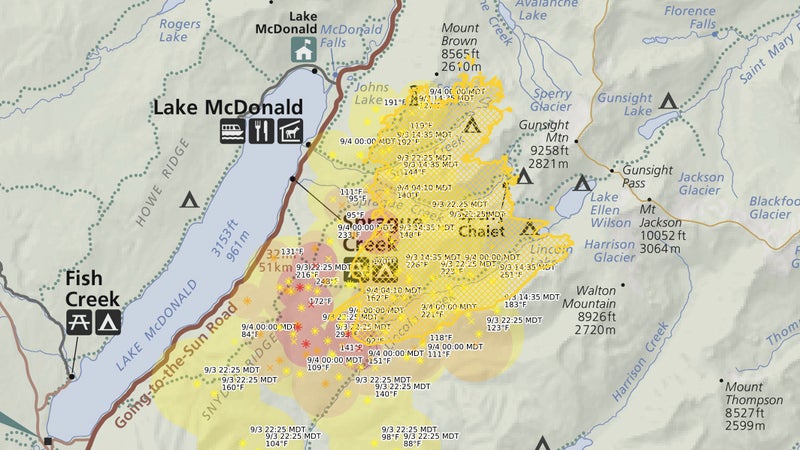 Those winds are moving the fire and its smoke down toward Lake MacDonald, threatening 500-year old cedar forests, the Lake MacDonald Lodge, and popular recreation areas around it.
Despite significant efforts to protect it, the park's historic Sperry Chalet was burned on August 31. Opened in 1914, the backcountry hotel was built of local rock and timber, and served guests for 103 years without heat, electricity, or running water.
"These were some of the most remarkable buildings anywhere in the United States and they are an integral part of the Glacier experience and the Glacier tradition," a local historian told CBS News.
"It was challenging to get there, but offered absolutely spectacular vistas once you arrived," describes longtime park resident Diane Barlow. "And even though you were bone tired, the clip clopping of the mountain goats on the veranda outside your room would keep you awake at night."
The fire is expected to continue to spread toward Lake MacDonald, and the park has implemented a mandatory evacuation in that area. Fifty-five private residences are also threatened.
The Sprague Fire now covers over 13,000 acres, and is only 35 percent contained, with 145 firefighters currently tasked to fight it. Additionally, another fire in a very remote section of the park is now burning over 1,300 acres near Logging Lake.
Despite the fires, most areas of Glacier National Park remain open. Up to date information on the fires, evacuations, and which areas you can still visit is available from the NPS here.
This year's fire season looks to be a record setter. Nationally, 137 large wildfires are burning across 7.8 million acres, already exceeding the ten-year average by 2.25 million acres.