How the Arcane Antiquities Act Helps Save National Parks
Some in congress want to change a bill that allows presidents to designate national monuments. Should we care?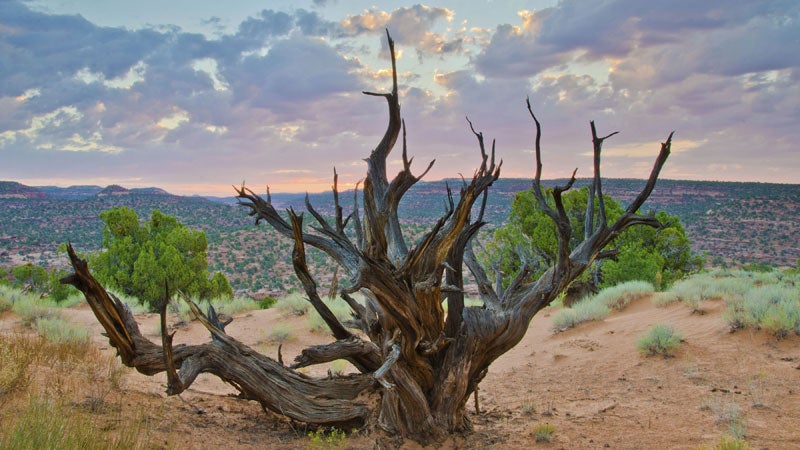 Heading out the door? Read this article on the new Outside+ app available now on iOS devices for members! Download the app.
Recently, U.S. Representative Rob Bishop celebrated a victory. He managed to push bill HR 1459, the Ensuring Public Involvement in the Creation of National Monuments Act, through the House. Its aim is to weaken the President's ability to designate public lands as national monuments, an authority assigned under the Antiquities Act of 1906.
The bill does not completely strip away this power, but it would require that any monument would need to undergo review through the National Environmental Policy Act (NEPA). Republicans (only 3 Democrats in the House support the bill) say this change is needed because the Presidential authority to declare national monuments without any formal review is overly broad and leads to unfair Federal snags of state land. The poster child for this argument is the Grand Staircase-Escalante National Monument in Bishop's home state of Utah. Critics say President Clinton declared those nearly 2 million acres a national monument too quickly and without consulting local communities. (All four Utah Reps—three Republicans and a Democrat—backed the bill.)
Whatever your opinion on that debate, the wider question here is whether the Antiquities Act—which was created as a tool for Presidents to place expeditions protections on lands, especially those with cultural importance, that were being quickly settled during the Western Expansion—should be modified.
Alan Rowsome, The Wilderness Society's senior director of government relations, says the process of declaring National Monuments is not a one-man job. He notes that, in particular, President Obama has "gone through some pretty exhaustive public comment periods with local communities" to ensure the 10 monuments he has named during his time in office have been in the interest of the local communities that stand to benefit from them.
As for the bill's assertion that NEPA should be used to designate National Monuments, Rowesome says, "It's ironic that [Republicans] who have been systematically trying to eviscerate NEPA come to its aid when it could mean slowing conservation projects. NEPA is a bedrock law designed to give public input into decisions when land use planning or possible degradation of the land is threatened. It would not be necessary, or would be a waste of tax dollars, to do NEPA on a monument designation because there is little to no debate that setting aside land would be good for [that respective] ecosystem or landscape."
It's worth noting that many of the most treasured National Parks began their lives as national monuments, through Presidential decree. So were it not for the Antiquities Act, we might not have them. Here are five examples.
The Grand Canyon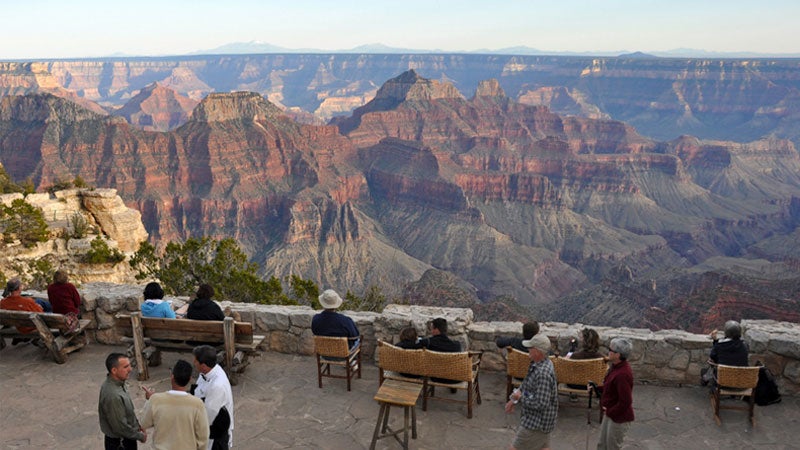 In 1908, President Theodore Roosevelt used the Antiquities Act to designate the 1,279-acre Grand Canyon National Monument. In 1919, it was designated a National Park. As noted in Polishing the Jewel: An Administrative History of Grand Canyon National Park: "Capitalists would have a difficult time figuring out how to profitably exploit the canyon, however, biding their time until pioneers had pointed the way to a promising export economy: tourism."
Over time additional protections were made and eventually added to the park, including the adjacent Marble Canyon National Monument which President Johnson designated as he left office in 1969 to address threats to dam the Colorado River inside the canyon. Today, Grand Canyon National Park encompasses nearly 1.2 million acres.
Olympic National Park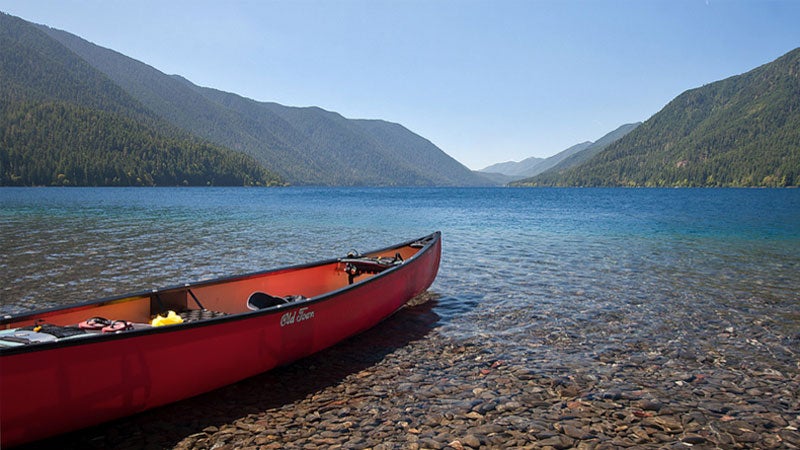 Lead Photo: Getty Images/iStockphoto/Sam Cam