The Logging Company That Wants to Take Down Greenpeace
A Canadian company is suing Greenpeace for $220 million—and it might have a case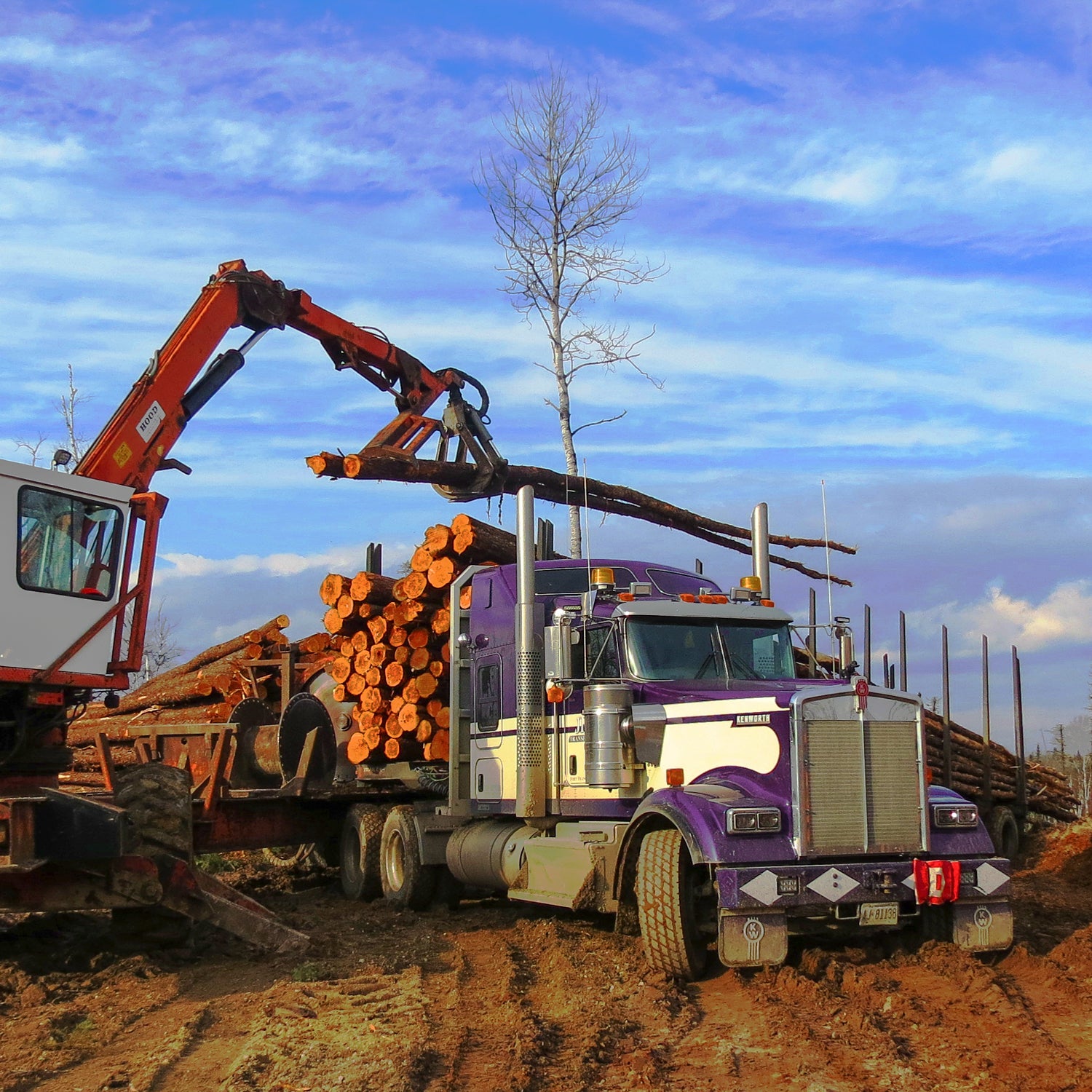 Heading out the door? Read this article on the new Outside+ app available now on iOS devices for members! Download the app.
For the past year, Greenpeace has been quietly embroiled in a lawsuit the environmental group says is designed to sue it "out of existence."
The suit, a $220-million behemoth that's received little media attention since it was filed in May 2016 in federal court in the southern district of Georgia, was brought by one of the largest forestry and newsprint companies in the world, Canada's Resolute Forest Products. Greenpeace has been a fierce critic of Resolute's logging practices in Canada's sensitive boreal forests. And while the group has regularly been on the receiving end of legal action, this is no trespassing or defamation case. Instead, Resolute has brought a case forward that's defined as much by its aggressive legal strategy as its apparent intention to punish the eco-group.
In its complaint, the logging giant claims that Greenpeace is an illegal enterprise, a racket designed only to raise money. And, by using a law designed to take down organized criminal enterprises like the mafia, Resolute is aiming to bury the eco group in debt and silence its critic, according to an amicus brief filed in court last fall by several First Amendment groups.
"[Greenpeace] has demonstrated time and time again that it will do anything to drive donations, including fabricating evidence."
"This is not right," says Greenpeace spokesman Rodrigo Estrada. "This is a complete attack on free speech."
Resolute's suit argues that Greenpeace is in violation of the Racketeer Influenced and Corrupt Organizations Act (RICO), an exceptionally powerful law enacted in 1970 to put corrupt entities like the mob out of business. The legal tactic allows Resolute to sue Greenpeace for triple any damages it says the environmental group has caused. So far, Resolute asserts, Greenpeace has cost the company about 100 million Canadian dollars in lost revenue due to its public campaign to label Resolute a "forest destroyer" and convince costumers to drop the company's paper products.
"RICO is purposely designed to put corrupt organizations—racketeers—out of business," says James Wheaton, senior counsel at the First Amendment Project, a non-profit group that provides free legal services for defendants in free speech cases. "When you take that blunderbuss and point it at a non-profit, the effect is pretty stunning."
Tuesday, the court in Georgia agreed to transfer the case to the northern district of California, where many of Greenpeace's defendants are based. Estrada hailed the decision in a press release as a victory because of the state's strong free speech laws. And several hours earlier, Greenpeace released a report pushing back against Resolute's suit and trying to rally allies to its side.
The lawsuit, Greenpeace's report says, "could impact individuals and groups across civil society that seek to make positive changes by making it too expensive and risky to engage in free speech, advocacy, informed expert opinions, and even research." Some of Resolute's most prominent customers, the report notes, are companies that rely on free speech to exist—publishers including Penguin Random House. Several newspapers, like News Corp's Wall Street Journal, are printed on Resolute's paper, too. If Greenpeace loses, says Amy Moas, a campaigner and defendant in the suit, "not only could it mean a world without Greenpeace and the 45-year record of a movement to protect the environment, but a world where free speech becomes more restricted for advocacy groups, individuals, artists, journalists, and publishers."
The lawsuit marks the bitter end of a detente that began in 2010. That year, Greenpeace and several other environmental groups and forestry companies, including Resolute, signed the Canadian Boreal Forest Agreement. The companies agreed to suspend logging in 29 million hectares of boreal forest to preserve old growth and ensure that the threatened boreal caribou could thrive. In return, Greenpeace and the other environmental groups agreed to drop any boycotts they were promoting against the forestry companies. In Canada, where forestry is big business, environmental groups like Greenpeace had been publicly condemning Resolute and others for logging in sensitive areas for decades. Media reports at the time described it as a landmark "peace agreement" between two warring factions.
"This is a complete attack on free speech."
But by December 2012, the truce had faltered. Greenpeace and other environmental groups said Resolute wasn't keeping up its end of the deal. Greenpeace then published photos that it claimed showed Resolute's destructive activities, like road-building, in the protected forest areas. But the photos, it turned out, weren't actually taken in the protected areas and Greenpeace retracted its claims. Soon after, Resolute sued Greenpeace for defamation in Canadian court. (Greenpeace says the evidence the photos purported to show was not the only reason the group pulled out of the forest agreement. The group also notes in its report that by end of 2013, "every environmental organization had either left the agreement or publicly broken off dialogue with Resolute" because the company "would not do the minimum that the science says is required to protect our forests.")
Resolute says in its court complaint that it lived up to its part of the bargain, and that there is "no evidence" it ever deviated. Greenpeace, the company says, has made exaggerated claims about the effect Resolute's logging had on caribou habitat. The environmental group "will be held accountable" for its false claims and fake photos, Resolute VP for communications and sustainability Seth Kursman wrote in an email to Outside. The group's behavior is "reprehensible," he added. In an op-ed published yesterday, Kursman argued that Resolute has a "moral and ethical obligation" to go after "bullies" like Greenpeace.
"Greenpeace is a fraud," the company's filing begins. It goes on to say that Greenpeace's true focus is on "emotionalizing" issues and raising funds rather than any lofty environmental initiatives. "Because soliciting money, not saving the environment, is Greenpeace's primary objective," Resolute argues, "it has demonstrated time and time again that it will do anything to drive donations, including fabricating evidence"—a reference to the photos Greenpeace retracted. Greenpeace, the suit alleges, is an "illegal enterprise" and its efforts to disseminate information about Resolute's logging practices constitute mail and wire-fraud, since the group uses its campaign to fundraise and pitch donors. Greenpeace, the filing continues, is a "rogue environmental group engaged in illegal and unethical behavior to make money for itself and its leaders."
Whether Greenpeace is "rogue" or not will be up for the courts to decide. The far-left advocacy group is indeed known for its controversial stunts and die-hard resistance to corporate malfeasance and environmental degradation. (Going after whaling ships is just the most public example of its advocacy.) The group is regularly condemned—and lionized—for going too far, and in the past has published incorrect information and misleading photos in its campaigns. In its reply to Resolute's motion, Greenpeace's attorneys argued that statements the group made about Resolute's logging were "non-actionable opinion and rhetorical hyperbole protected by the First Amendment."
Regardless of the veracity of Greenpeace's statements, Resolute alleges, the group has cost the logging company millions of dollars in lost revenue. In November 2014, Greenpeace launched a boycott of Best Buy urging the company to stop using Resolute's paper products to print its mailers and catalogues. "Best Buy is wasting ancient forests, one flyer at a time," the group said. On Black Friday that year, over 50,000 Greenpeace supporters flooded the retailer's site with fake reviews and emails. Resolute's suit alleges that a hacking group shut down Best Buy's website that day, as well. By December, Best Buy announced that it would find another source for its paper.
To Greenpeace, the move was intended to convince Resolute to improve its environmental practices. To Resolute, it was an attack. "Real peoples' lives have been impacted. People have lost their jobs and the socio-economic repercussions in communities has been vast," Kursman said, noting that the company had "closed machines and mills" because of "misinformation" from Greenpeace. The lawsuit Resolute filed last May is meant to recoup damages Greenpeace has cost the company, according to Resolute's court filing.
But according to first amendment groups, the case may well be an effort by Resolute to silence its most outspoken critic by burdening it with heavy legal spending. The First Amendment Project's Wheaton says this is an example of a lawsuit called a SLAPP suit, meaning a "strategic lawsuit against public participation." Often, Wheaton says, plaintiffs don't even expect to win their SLAPP suits—they just use them to crush opponents with hefty legal fees. "They're intended to threaten. And the threat is intended to divert your attention, tie up your resources, drive away supporters and legalize political disputes," says Wheaton, who teaches first amendment and media law at Stanford and Berkeley's journalism schools.
"This is a classic SLAPP," Wheaton says. "It's not just a classic SLAPP, it's the paradigm of a developer or resource extractor angry at their environmental non-profit critics and lashing out at them." The First Amendment's broad protections on free speech, combined with anti-SLAPP laws in Georgia, where the case was filed, means that Wheaton ultimately thinks the law is on Greenpeace's side. "I'm quite confident that Resolute is going to lose," he says, in the long run.  
But in the meantime, Greenpeace is still on the hook for ballooning legal costs. The court in California will now consider pre-trial motions before the case moves forward and, Greenpeace's Estrada says, "anything could happen."