Sponsor Content: Jackery
Meet the Brand Raising the Bar on Portable Power
A global leader in energy innovation, Jackery is building a more sustainable future with affordable solar power that goes anywhere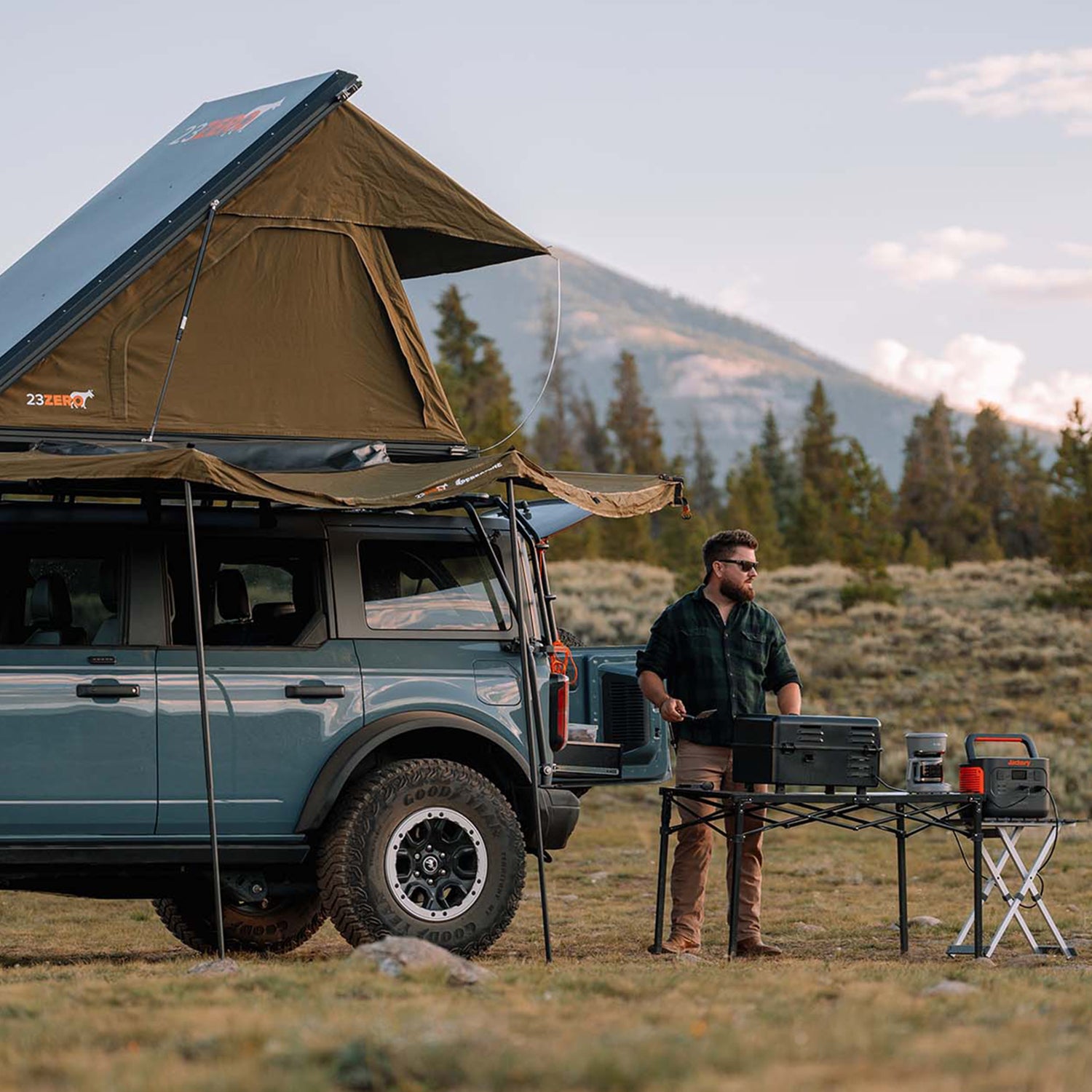 Picture this: you're on a camping trip, and the whole family is watching a movie beneath the stars with a rock face as the big screen. It's one of the perks of modern-day adventure, and to enjoy it, all you need is a portable power source. Enter Jackery, which fits all of the clean solar energy you could ever need for epic off-the-grid adventures into a compact box that can literally be taken anywhere. For powering everything from phones to fridges, Jackery's affordable high-performance generators will do the job. 
Jackery's Crazy Monday Sweepstakes
Every order placed during the Black Friday Sale from November 24–28 will be entered to receive prizes totaling $250,000.
Explore Further with Jackery Solar
The latest in Jackery's line of solar generators, the Jackery Solar Generator 1000 Pro is the portable workhorse powering all of your outdoor adventures. Unlike more cumbersome models out there, the 1000 Pro packs a walloping dose of solar power into a lightweight portable design—the generator weighs 25.4 pounds and measures less than one cubic foot. Using four 200-watt Jackery SolarSaga panels, which have a higher conversion rate of up to 24.3 percent versus comparable panels on the market, you can fully charge the Solar Generator 1000 Pro in 1.8 hours. A full charge has a capacity of 1,002 watt-hours—enough to power an electric heater for 2.5 hours or charge a laptop nine times. Power eight devices at once with three 1,000-watt AC ports, two USB-A ports, two USB-C ports, and a DC car port. Plus, the battery is built to last—expect up to ten years of 100 percent battery level longevity with one usage per week and an additional 365 days of viability once the battery level has diminished to 80 percent.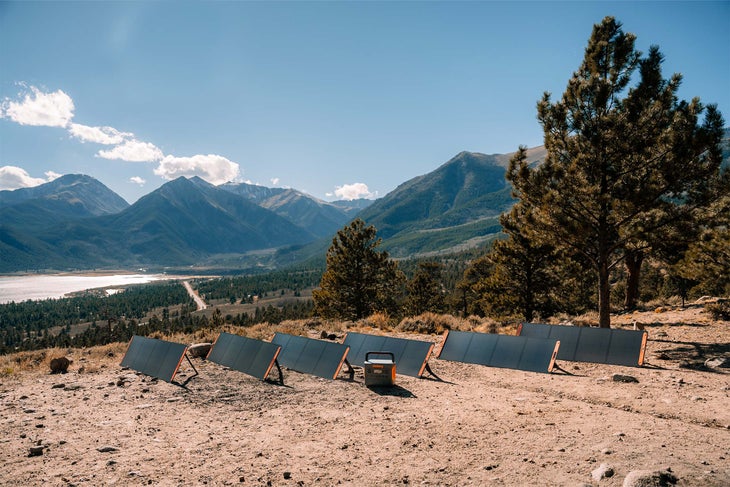 From Off-Grid to Energy Independence
Jackery isn't just about powering off-the-grid fun. Because the Solar Generator 1000 Pro is so powerful, it can help reduce strain on the power grid during hot summer months just as easily as it can power a campsite. Sustainability has been a driving force behind Jackery's product development since the company was founded in 2012. With a goal of driving connections between people and power and the outdoors, Jackery has developed innovative ways to generate portable clean energy through its industry-leading solar-powered generators that provide faster battery charging rates and solar panels with higher conversion efficiency.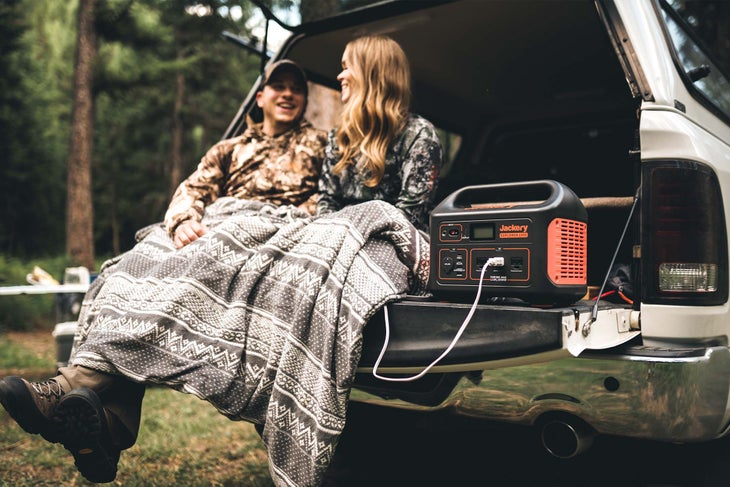 Save on Solar
This year, Jackery marked its 10th anniversary milestone. To give back to customers and fans, Jackery is offering its biggest discount ever and is teaming up with Black Series to host an exciting sweepstakes. Save up to $1,080 on industry-leading solar charging products on Black Friday and Cyber Monday.
In addition to the Jackery Solar Generator 1000 Pro, keep an eye out for deals on these Jackery products: 
Jackery Explorer 300:

A compact and dynamic charger with a 293 watt-hour power capacity. It can be completely charged in 2.5 hours and charged to 80 percent in only two hours.

Jackery Solar Generator 1000:

The counterpart to the 1000 Pro, this charger features a 1,002 watt-hour (46.4Ah) lithium battery capacity, 1,000 watts of continuous power, and 2,000 watts of surge power.

Jackery Solar Generator 2000 Pro:

The brawniest of Jackery's products, this beast can power air conditioners, refrigerators, e-bikes, and more. It can be fully charged with six SolarSaga 200-watt solar panels in only 2.5 hours and in just two hours via an AC wall outlet.
---
Jackery, founded in California in 2012, is a pioneer of the solar generator industry and a global top-selling solar generator brand recognized by over 100 authorized media and organizations worldwide.
Lead Photo: Jackery