The New Travel Amenity: Clean, Local, Plastic-Free Water
Tomorrow, on World Water Day, a new start-up is launching a program that aims to raise $1 billion to improve clean water infrastructure by convincing resorts around the world to stop importing plastic bottles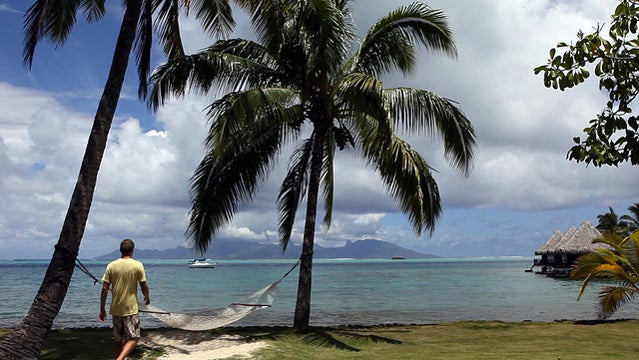 Heading out the door? Read this article on the new Outside+ app available now on iOS devices for members! Download the app.
If the pages of your passport bear stamps from countries the world over, you certainly have a trove of great travel tales. You also most likely have a few nightmarish stories about abdominal distress, courtesy of the local water.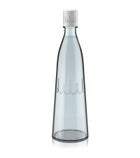 Bottle.
Still, relying on bottled water, shipped in over thousands of miles and packaged in plastic bottles for which you're unlikely to find recycling bins, also leaves a bad taste in your mouth. A less bad taste, but bad nonetheless. Of course, this is merely part of a much larger problem, and one that makes your latest case of Montezuma's Revenge seem rather inconsequential. According to the United Nations, 783 million people worldwide do not have access to clean water and 2.5 billion lack access to adequate sanitation infrastructure.
On Friday, which marks the United Nations' annual World Water Day, a start-up called Whole World Water is launching a program that it says can raise $1 billion annually to improve clean water infrastructure around the world. Its approach: partnering with resorts to create on-site bottling systems that provide an alternative to imported bottled water for its guests, while also sharing proceeds of water sales with projects to improve access outside the resort's boundaries.
The duo behind Whole World Water, entrepreneurially-minded environmentalists Karena Albers and Jenifer Willig, have the support of some marquee figures from the worlds of environmental activism, design, and tourism. Entrepreneur and travel industry magnate Richard Branson is a prominent supporter, and will be bottling and selling Whole World Water at Virgin Hotels. The glass bottle in which the water is packaged (and which resorts will recollect, clean, and reuse continuously) is the work of renowned industrial designer Yves Behar. Actor Edward Norton and environmentalist David de Rothschild are also serving as advisors.
I asked Albers and Willig if tap water at its participating resorts really needs extra filtering, or if they just think guests are more likely to drink water that they buy. It depends largely on the location of the resort, they said. At urban hotels in the developed world, no, guests are more likely to drink tap water. However, in many parts of the world "the municipal water isn't all that safe," says Albers. "And our hotel members are everywhere in the world."
In many places, "people are buying bottled water more than they are asking for tap water," says Willig. "So ours is a simple idea: the bottles are reusable and made of recycled glass. By filtering water onsite we're eliminating plastic and food miles" associated with shipping bottled water into the resorts.
The resorts stand to profit from the scheme, too—boosting their bottled water sales by as much as 22 percent, thanks to the lower cost of filtering versus importing water and avoiding disposal costs from empty plastic bottles.
With so many travelers now aware of the impact that plastic pollution has on marine life, and with so many resorts located in coastal areas, Albers and Willig believe guests are ready and eager to make the transition away from plastic, but they still want to know the water is safe to drink.
"We all have to ask ourselves: when did we get bamboozled into drinking bottled water to begin with?" Albers asks. "But we did. It became the thing to do, especially at high-end resorts, where you are getting bottled water and it is generally coming from a million miles away."
SETTING A STANDARD FOR LOCAL WATER
The resorts that join Whole World Water and begin filtering, bottling, and selling local water are not bound to sell this water exclusively—they can still choose to offer single-use plastic branded water. "We said, let's offer a brand that satisfied the request [for bottled water] and this way we can wean them off branded bottled water. This is a palatable first step. It's not someone making a mandate," says Albers.
But the hope is that as new resorts join the effort and especially open new locations, they will stop importing water in single-use plastic before they start, and instead they'll start filtering local water as a first step.
"Some of the new adventure-focused locations are absolutely embracing this," she says. "A lot of our initial members are camps in Africa. They're taking this on as how they want to start. Africa has water resources, but has low access to clean because of bad management. If these new resorts never even sold bottled water, they have nothing to re-educate their guests about."
Whole World Water is partnering with ClimateCare, which works with corporations and NGOs to build sustainable water and energy systems, to develop clean water infrastructure in the regions where member resorts operate. The resorts donate 10 percent of proceeds from the sales of the bottled water—though member resort Soneva, which has properties in the Maldives and Thailand, donates 50 percent of its local filter water sales proceeds to clean water projects.
In the long run, Albers and Willig would like to expand the Whole World Water model and apply it to other aspects of resort operations. Local food, anyone? They see the travel and tourism industry, which the World Travel & Tourism Council says generates around $6 trillion yearly, as a powerful catalyst.
As Richard Branson says about Whole World Water: Hospitality and tourism is a "a multi-trillion dollar industry. We have the means to help, now we just need the will."
Trending on Outside Online