OSHA Goes After SeaWorld
Is working closely with killer whales in a marine park dangerous for trainers?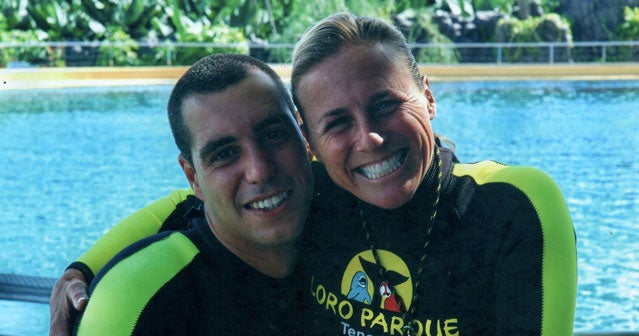 Heading out the door? Read this article on the new Outside+ app available now on iOS devices for members! Download the app.
That's the question being hashed out in a courtroom in Sanford, Florida, and the answer could have a major impact on the future of SeaWorld's iconic Shamu shows.
The hearing follows an Occupational Safety and Health Administration (OSHA) investigation into the February 2010 death of SeaWorld trainer Dawn Brancheau, who was pulled into a pool and killed by SeaWorld's largest orca, Tilikum. After concluding its inquiry, OSHA cited SeaWorld Florida with a "willful" safety violation for "exposing its employees to struck-by and drowning hazards when interacting with killer whales."
SeaWorld appealed OSHA's citation, and the appeal is being heard by Administrative Law Judge Ken Welsch. The hearing began September 19, and after a week of testimony Judge Welsch decided more time was needed to fully explore the issue. The next session, which is expected to conclude the hearing and lead to a decision, begins November 15. The courtroom is open to the public, and the audience has included Dawn Brancheau's family and her husband, Scott, along with animal-rights activists and journalists.
To defend its citation, OSHA has to convince the judge of two things: 1) SeaWorld's killer whale practices put trainers in danger, and 2) SeaWorld was aware of the dangers but disregarded them.
To win its appeal, SeaWorld has to convince Judge Welsch that it can manage the risks of having trainers work with killer whales, that it makes every effort to do so, and that Brancheau's death was an isolated, unforeseeable tragedy.
Where does the case stand? Here's what went down the first week of the hearing and a preview of what to expect on November 15.
Week One
Both OSHA and SeaWorld lawyers and representatives presented evidence on the risks to SeaWorld trainers and how SeaWorld has handled those risks.
1. What were the risks to trainers?
OSHA submitted evidence of some 100 incidents documented by SeaWorld in which killer whales either threatened or harmed trainers. Under questioning from OSHA lawyer John Black, SeaWorld Orlando animal-training curator Kelly Flaherty Clark testified that there are calculated risks involved in working with killer whales and acknowledged that trainers must sign a document that says their safety depends on their own training and skills.
SeaWorld countered that only about a dozen of the 100 incidents it has recorded since 1988 were serious (though this time frame excludes three potentially fatal incidents that occurred in 1987). SeaWorld also detailed the extensive training its employees undergo to minimize risk and to learn to recognize "precursors," or signs that killer whales are getting frustrated or might act out. SeaWorld explained to Judge Welsch that it deploys multiple trainers around the pool in an effort to make sure no precursor is missed.
SeaWorld does try hard to avoid incidents. But OSHA attorney John Black explored in detail a long list of incidents that have occurred, including the deaths of Brancheau and Alexis Martinez, who was killed two months before Brancheau by a SeaWorld killer whale while being supervised by a SeaWorld trainer at a marine park in the Canary Islands.
Black pointed out that the history of incidents shows that trainers do not always make the right judgment or see every precursor, and he noted that SeaWorld's analysis of the death of Martinez, killed by a SeaWorld killer whale called Keto, identified a number of potential errors that may have contributed to Keto's attack. In response, Chuck Tompkins, SeaWorld Parks' corporate curator of zoological operations, said, "I don't think any one of these things caused the accident, but it was many little things put together that probably elevated Keto's emotions. That's what we think started it."
To drive home the risks to trainers, OSHA showed the courtroom dramatic 2006 video of San Diego trainer Ken Peters being attacked, and nearly drowned, by a killer whale called Kasatka.
2. Was SeaWorld indifferent to those risks?
OSHA argued that Tilikum had been involved in two deaths prior to killing Brancheau and that management was clearly aware of the dangers he presented yet allowed trainers to work closely with him (though trainers weren't allowed in the water with him). That included interactions from shallow ledges along the sides of the pools, which was where Brancheau was when Tilikum grabbed her and killed her. Les Grove, OSHA's area director, noted that new trainers get a five-minute "Tili talk," warning that "if you end up in the water with Tilikum, you're going to die." Grove also testified that SeaWorld's extensive incident logs demonstrate that SeaWorld was aware of numerous injuries to trainers, concluding, "Allowing this contact [between killer whales and trainers] to proceed or continue was plain indifference."
SeaWorld witnesses pointed out that Tilikum had never pulled anyone into the pool and gave no sign that he might do so during Brancheau's fatal session. However, Tilikum's profile, a document used by SeaWorld to detail a whale's personality and tendencies, warns, "During times of frustration due to social stress in the environment, Tilikum has exhibited aggressive behavior by mouthing the stage, vocalizations, tightening body posture, banging gates, a deep fast swim, and sometimes lunging toward control trainer."
SeaWorld trainer Shana Groves detailed the numerous precautions SeaWorld insisted trainers take while working with Tilikum and stressed that she was at SeaWorld for seven years before she was allowed to be involved in his training or care.
OSHA also demonstrated that not every incident between killer whales and trainers that showed up in animal-behavior reports was entered into the master log. SeaWorld zoological curator Chuck Tompkins responded that SeaWorld was not trying to hide anything and that the animal-behavior reports are available to trainers.
Week Two
The hearing will start on November 15 and is expected to run through the week. OSHA lawyers will continue to stress the inherent risks involved in close work with captive killer whales and will argue that SeaWorld did not do enough to mitigate those risks and protect its trainers. Brian Rokeach, a SeaWorld San Diego trainer who was dragged to the bottom of a pool by a killer whale in 2006—he was also the SeaWorld supervisor overseeing the training session in which Alexis Martinez was killed—is a possible witness. Mike Scarpuzzi, SeaWorld San Diego's vice president of zoological operations, is also expected to testify. Scarpuzzi investigated the death of Martinez for SeaWorld and can also address the question of how seriously SeaWorld management has taken concerns about trainer safety.
The big question is whether OSHA will feel the need to play for Judge Welsch underwater video footage showing Tilikum killing Brancheau. The footage has never been released to the public, and it shows Brancheau struggling to escape to the surface, Tilikum repeatedly ramming into her at high speed, pulling her back underwater, and dragging her around beneath the surface of the pool.
It is graphic, emotional footage. But it is also perhaps the most dramatic piece of evidence regarding the potential dangers of working with killer whales at marine parks.
If Judge Welsch denies SeaWorld's appeal, SeaWorld could ask for a discretionary review by the Occupational Safety and Health Review Commission (which exists to review OSHA citations) and perhaps even take its appeal to a federal court.
The stakes are very high. Implementing OSHA's safety recommendations would completely change the way in which trainers interact with killer whales at SeaWorld Florida—and presumably at SeaWorld's other parks as well (adopting safety measures at SeaWorld Florida but not at SeaWorld's parks in San Diego and San Antonio could create serious liability issues). A denial of SeaWorld's appeal could even set a precedent that would impact every park where employees are in close contact with potentially dangerous animals.
SeaWorld's millions of fans, along with animal-rights groups and supporters, will be paying very close attention to what happens next week in Judge Welsch's courtroom.
I'll post another update at the conclusion of the hearing.
Trending on Outside Online