We Can Solve Our Mounting Plastic Problem
Producers and manufacturers, including outdoor gear brands, are feeling the pressure to step up to create and fund recycling programs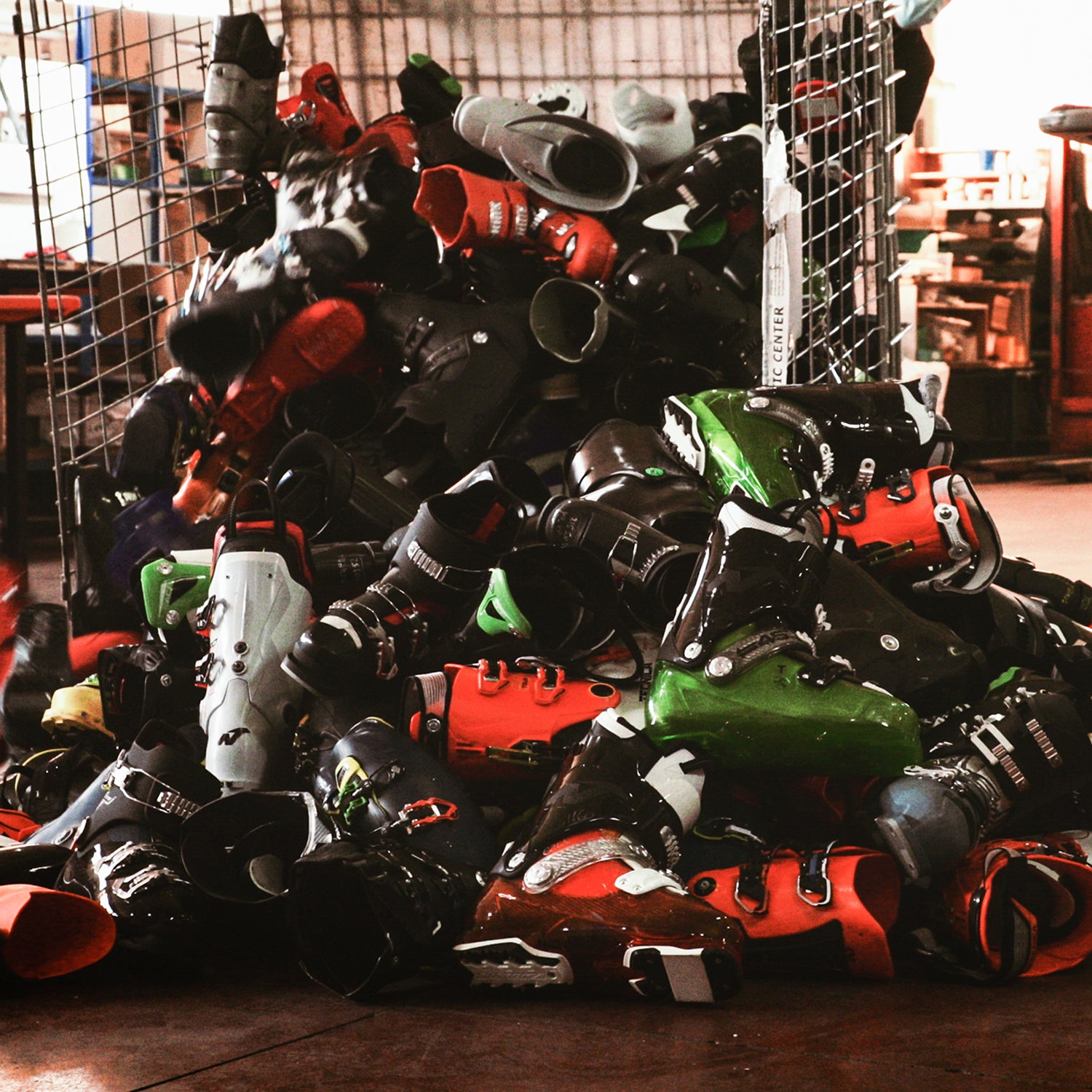 Heading out the door? Read this article on the new Outside+ app available now on iOS devices for members! Download the app.
"Plastic lasted, there was so much plastic in the world that it would never run out." That is the reality depicted in Trashlands, a new novel by Alison Stine published in October. It's about a near-future apocalypse in which plastic becomes the only thing of value because it's the only thing left.
I've been staying up late reading the book, so I might be too far down the dystopian fiction wormhole, but Trashlands doesn't feel so far off from our current reality. Just last week, a National Academy of Science report found that 8 million metric tons of plastic waste end up in the ocean every year, and that the United States is responsible for about a quarter of that. That's more than any other country and more than the entire European Union combined.
We are failing to be responsible for our trash. In the United States, we recycle only about 8 percent of our plastic trash. The remaining waste is everywhere. It's in our beer, our water, our table salt. We each eat about a credit card's worth of plastic every week. Our recycling rates are dismal because we're obsessed with new stuff, and because recycling and reusing the complicated things we make is expensive, inefficient, and hard. The outdoor industry, with its fetish for new materials and focus on complex innovation, is a guilty party in all of this. Gear companies produce literal tons of items that are hard to recycle and repurpose, and less than 1 percent of them are recycled into something new.
If we don't want to burn through every possible resource on the planet or end up in a plastic-choked hellhole like the one in Trashlands, we have to rethink how we use and reprocess waste. But like any kind of structural change, that's easier said than done. The solution can't just come from individual behavior—it also has to come from the producers that benefit from the sale of these products.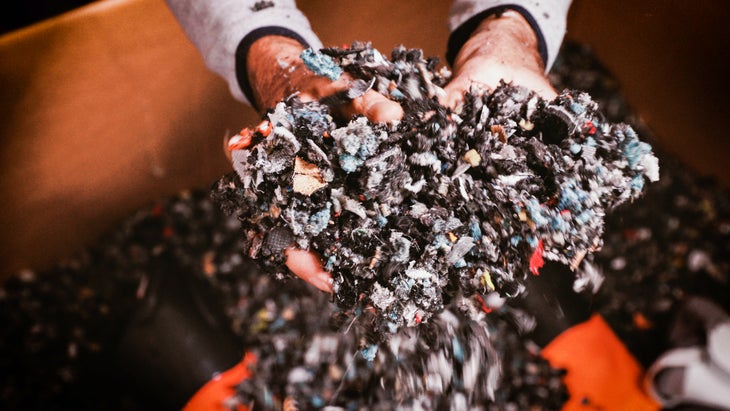 One example of a company trying to take responsibility for its waste is Italian ski boot manufacturer Tecnica. Last month, it announced a boot recycling program, creatively called Recycle Your Boots, which will both repurpose unwanted boots and track what actually gets recycled. The pilot program is launching in eight European countries and works like this: A skier drops their old boots (any brand, not just Tecnica) at one of 238 participating ski shops. Once the shop has a critical mass of 20 pairs, they'll be shipped to Italian manufacturing company Fecam, which will break apart the fabric, plastic, metal, and foam. Then those components will be sorted into reusable or recyclable parts—liners can be shredded and remade into new liners, for instance. Giogrio Grandin, head of innovation for Tecnica, says the company is shooting to recycle 7,000 pairs of boots this year, from which it expects to get 21 tons of plastic.
The program is an interesting example of how many logistical pieces have to come together to recycle even just one piece of gear. A boot buckle alone can have 40 different materials, according to Grandin. In addition to figuring out the finances and logistics of breaking up the parts and putting them back together (and many other things, like the carbon footprint of shipping used gear), Tecnica is trying to benchmark the process to see how much it might actually make a difference in emissions and waste.
"The challenge is quantifying a system that doesn't exist and monitoring all data," says Alessandro Manzardo, an industrial engineering professor from the University of Padova in northern Italy who is running the monitoring part of the project. He says they're trying to study the whole lifecycle of the boots, from production to material recovery to giving those materials a second life. "If we achieve our objectives, within five years we think we can basically reduce impacts by 40 percent," he says.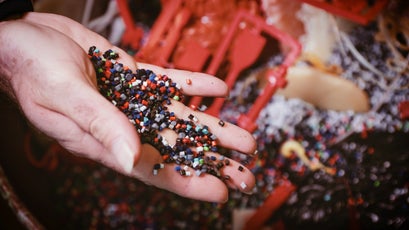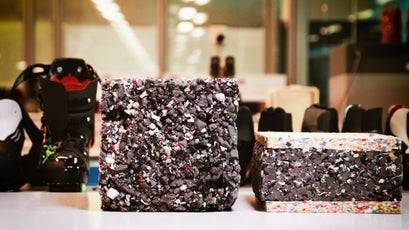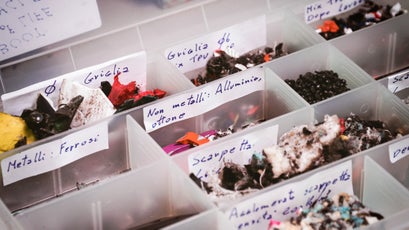 Tecnica is not alone in the gear world in trying to reduce its waste. Brands have worked to reduce plastic packaging, incorporate recycled fabrics and materials, and reroute old gear to be reused. These efforts by companies to hold themselves accountable are laudable, but they are only one part of a broader movement to shift the responsibility of recycling from the consumer to the producer.
Historically, and particularly in the United States, the burden of recycling has fallen to individuals and communities—it's been up to ratepayers and municipalities to create and fund recycling programs, which, predictably, are highly inconsistent from place to place. Even if your community has a good recycling program, it's often voluntary, which means the onus is on the individual, the last person in the supply chain, to complete the recycling loop. That doesn't work particularly well. For instance, a recent study by the state of Colorado found that even when municipalities improved recycling education, rates remained low. The Colorado communities that were doing well had easy curbside pickup, trash rates that incentivized recycling, and well-staffed recycling departments. As with the Tecnica program, the study found that recycling needs to be easy and cheap on the individual level, and producer responsibility and funding can help that immensely.
Other places are also catching on to that idea and trying to figure out how to incentivize the shift. One prominent tool being used is extended producer responsibility (EPR) laws, which require manufacturers to pay into state recycling funds that would cover the costs of recycling and make practices consistent statewide. This shift toward producer-focused recycling reform has worked really well where it's been tried. For instance, when Ireland implemented a similar law, the countrywide recycling rate rose from 19 percent to 65 percent.
While EPR laws have more momentum in Europe than in the United States, in July, Maine passed a bill, sponsored by state representative Nicole Grohoski, that requires packaging producers to cover 100 percent of the cost of recycling their products. Oregon passed a similar but slightly less robust bill in August, and several other states, including California, New York, and Massachusetts, have bills in play. "We're talking about making multinational corporations pay, just like they do in 40 other jurisdictions around the world," Grohoski says.
The scariest part of Trashlands was how quickly the world descended into a wasteland and how close it feels to the moment we're living through. If we don't want the near-future to look like a dark, plastic-covered dystopian novel, we need to approach our waste problem from many different angles, and we need to do it now.
Lead Photo: Courtesy Tecnica Group