Grand Canyon National Monument Offers New Protections for Lands Sacred to Tribes
The Baaj Nwaavjo I'tah Kukveni Grand Canyon monument will protect thousands of square miles from uranium mining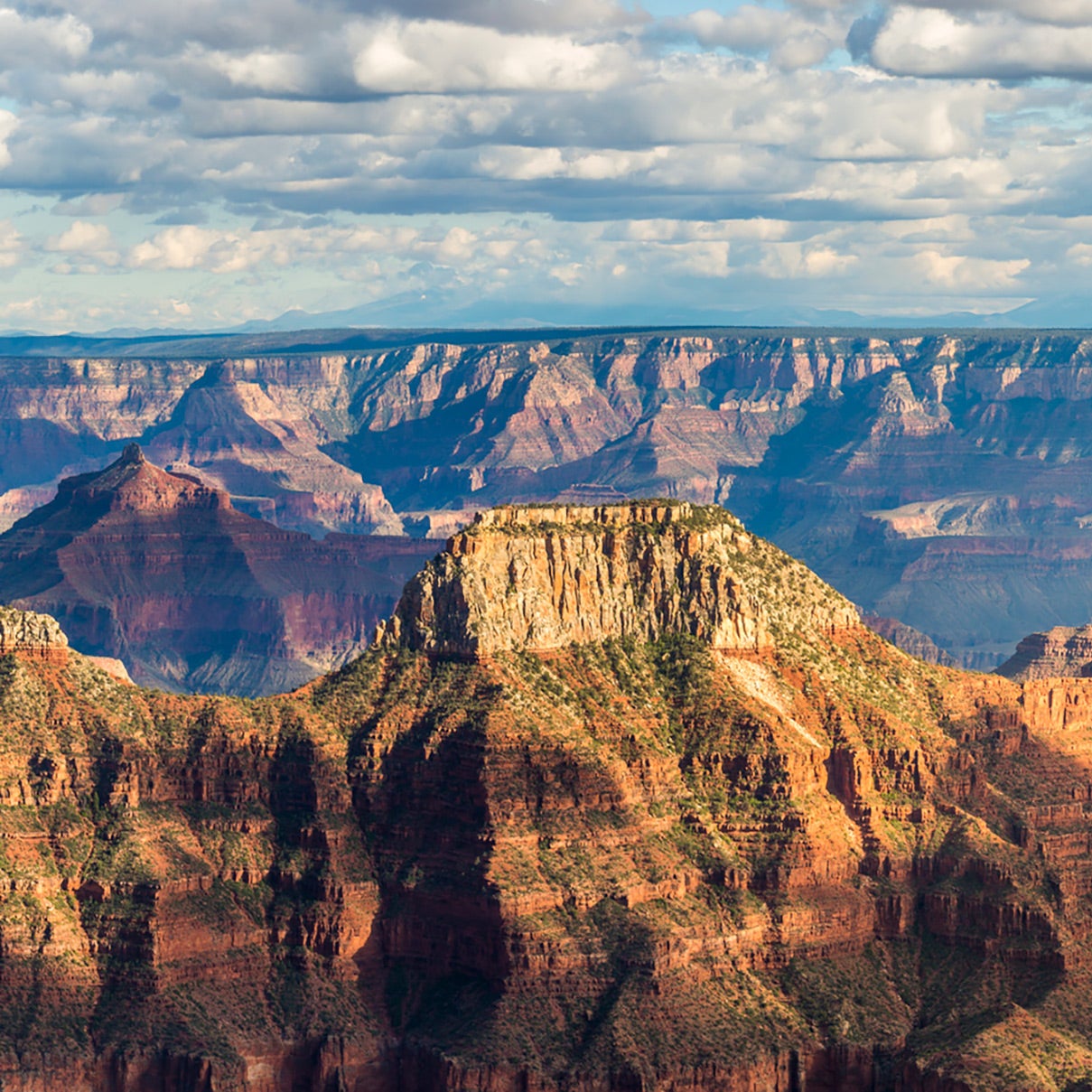 Patrick J. Endres/Getty Images
Heading out the door? Read this article on the new Outside+ app available now on iOS devices for members! Download the app.
The fight against uranium mining has been part of Dianna Sue White Dove Uqualla's life since before she can remember. Uqualla, 64, is Havasupai, and she grew up several thousand feet below the south rim of the Grand Canyon in Supai Village. When she was a child, Uqualla listened to town elders lament the development of mines on the tribe's ancestral territory, and as a young woman, she read about how radioactive contamination from the heavy metal led to hundreds of cases of cancer in nearby native communities. In recent decades, Uqualla has led protests against the mines, including the Pinyon Plain Mine, which is located on sacred ground for the Havasupai.
"There's been a lot of prayer, a lot of singing, asking the land and our ancestors to listen to us," Uqualla told Outside. "The elders before me fought against it, and now I'm an elder and I'm still fighting."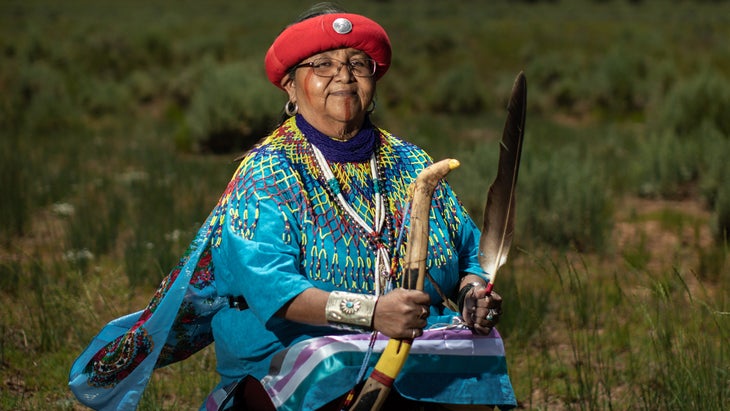 On Tuesday, Uqualla and the Havasupai notched a groundbreaking victory in this decades-long battle. President Biden used his authority under the Antiquities Act of 1906 to create Baaj Nwaavjo I'tah Kukventi Grand Canyon National Monument, a protected area that encompasses 1,562 total square miles in northern Arizona. The new monument—the fifth designated by the president—is split into three distinct regions adjacent to the Grand Canyon: two are near the north rim, while the other, near the south rim, abuts the Havasupai reservation. The designation protects the area against all future mineral claims, and effectively halts developers from prospecting new uranium mines forever.
"Today marks a historic step in preserving the majesty of this place," President Biden said in a press conference on Tuesday. "The Grand Canyon is first among American landmarks, sacred to tribal nations, revered by every American. It speaks to the soul of Americans and reminds us who we are."
Biden announced the national monument in the town of Tusayan near the Grand Canyon's south rim. In his speech, the president repeated the importance of protecting tribal lands as a way to preserve all the chapters in American history—including the bad ones.
"We're all awed by the Grand Canyon, but fewer are aware of its full history. More than a dozen tribal nations have lived here, hunted and gathered, and prayed on these lands," he said. "And 100 years ago they were forced out. They fought for decades to return to these lands, to clear them of contamination, to preserve their shared legacy."
Indeed, tribal nations and conservation groups have for years protested mineral extraction in and around the Grand Canyon, and in recent years have petitioned the government to raise greater protections for land and water. In 2009, U.S. representative Raul Grijalva of Arizona proposed the Grand Canyon Watersheds Protection Act, which proposed curbing uranium claims on a million acres of public land surrounding the national park. The proposed law failed, but in 2012, the Obama Administration ordered a 20-year ban on all new uranium claims on the same swath of land.
Activists urged Obama to designate the land a national monument under the Antiquities Act—one proposal called for the Grand Canyon Watershed National Monument, while another proposed the Greater Grand Canyon Heritage National Monument. But Obama backed away from both proposals after the ideas received an icy response from state lawmakers, and then Arizona governor Doug Ducey, who threatened to sue over the proposal.
But Arizona's shifting political sentiments opened the door for the idea to gain new life in recent years. A 2022 poll showed that Arizona voters displayed strong bipartisan support for banning uranium mining near the Grand Canyon. Governor Katie Hobbs and Senator Mark Kelly (both Democrats) told the Biden Administration that they backed the idea, as did Senator Kyrsten Sinema, an Independent.
In April, a coalition of tribes and state legislators officially called on Biden to create a new national monument. In the months after the request, the Bureau of Land Management held a public hearing on July 18 in Flagstaff, with dozens of people voicing support for the plan.
Tuesday's designation does not end all concerns about uranium extraction, however. According to a fact sheet released Tuesday by the White House, mining claims that predate 2012 will remain in place, and two approved mines within the monument will be allowed to operate. Arizona currently has no operational uranium mines, but a company called Energy Fuels Resources Inc. has been developing the Pinyon Plain Mine just south of Grand Canyon National Park for several years. That project will be allowed to continue.
Curtis Moore, vice president of Energy Fuels, told Bloomberg that the company intends to begin mining its Grand Canyon claim within two years. Moore pushed back on Tuesday's announcement. "It just doesn't seem like great policy to be locking up our best uranium deposits," he said.
Biden's words on Tuesday echoed that of Interior Secretary Deb Haaland, who on Monday said that the designation is another important step toward making native tribes more involved in overseeing public lands. "We are in a new era, one in which we honor tribally led conservation, advanced co-stewardship and care about the well-being of native people," Haaland said.
The new national monument's name includes two indigenous references: Baj nwaavjo means "where tribes roam" in the Havasupai language, while I'tah kukveni means "our ancestral footprints" to the Hopi people. A delegation of tribal leaders stood adjacent to the president as he gave his speech and then signed the designation. Uqualla was among the group—she led a blessing alongside tribal dancers during the ceremony.
"I am so grateful because of the work that has gone into this—some of it was a lifetime of work from our elders," Uqualla told Outside. "They told me 'I'm not going to be here to see the victory but you will.' That is a beautiful thought."
Lead Photo: Patrick J. Endres/Getty Images