Sponsor Content: Danner
Recraftable Boots for the Sustainable Hiker
Want a hiking boot to adventure with you for years to come? Meet the Danner Mountain 600 Leaf GTX.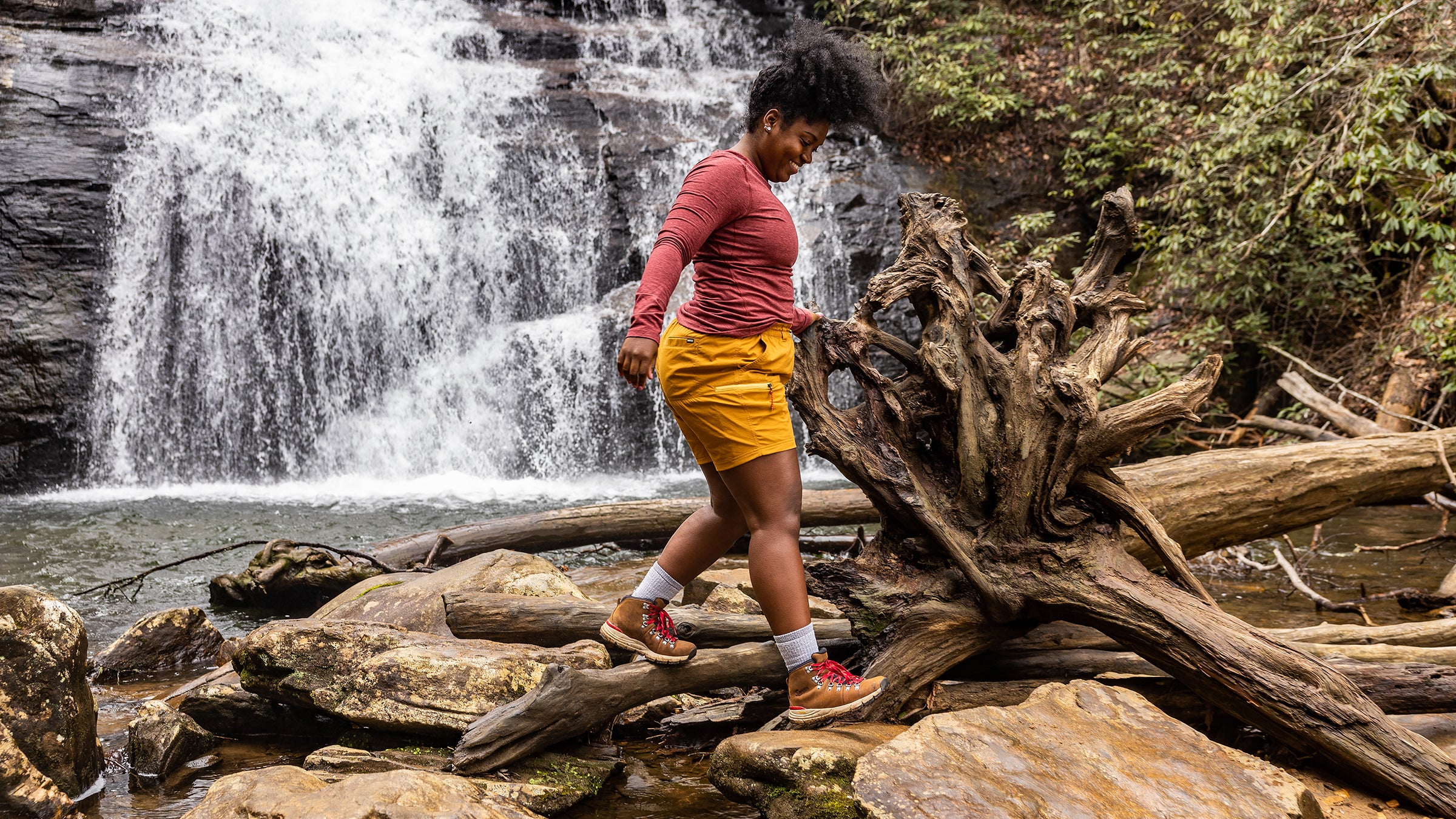 Danner
Your hiking boots are there with you on every adventure, big and small. Whether you're just exploring around town or striking off deep into the wild, every step adds to the story. And as it does to everything, time takes its toll on your boots. After countless miles, outsoles start to wear down and leather needs some love. With the new Mountain 600 Leaf GTX from Danner, these signs of a well worn boot are just the beginning of your next adventure. This new future-focused hiker is eligible for Danner's recrafting services, which can keep it on the trail for years to come. We spoke with Erin Weger, Danner's marketing manager for earned media, to learn more about Danner recrafting and the Mountain 600 Leaf GTX.
Outside: What motivated Danner to start its recrafting program?
Erin Weger: Danner has been recrafting its classic U.S.A.-made boots for decades and was founded on the idea that products should be built to last. In the 1930s, Charles Danner built boots for the loggers—one of the most hazardous jobs in the world at the time—of the Pacific Northwest. The conditions were rough and rugged, and the workers needed the highest-quality, longest-lasting boots.
That commitment to quality gave way to the Danner Recrafting Center in Portland, Oregon, which offers everything from sole replacements to full rebuilds. Recrafting reduces the number of boots in landfills and protects the ecosystems we explore in. Danner is excited to extend recrafting to its modern hikers, including the new Mountain 600 Leaf GTX.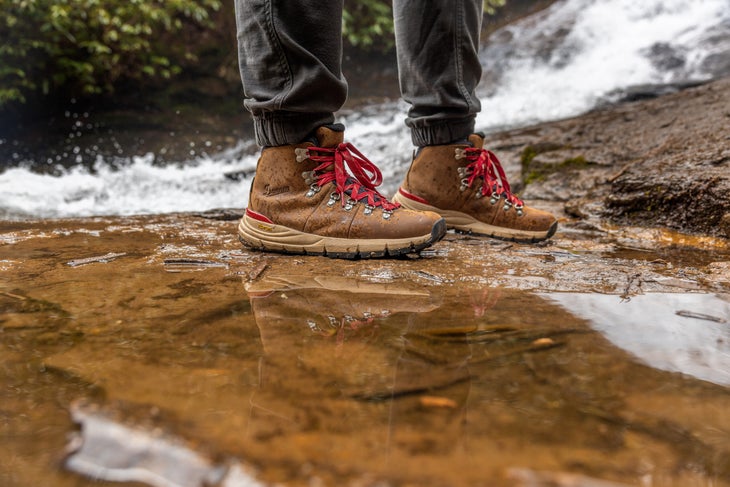 Who is the Mountain 600 designed for?
The Mountain 600 Leaf GTX is made for a variety of terrain and conditions. Everyone from seasoned hikers to folks who are hitting the trail for the first time will enjoy this boot. It has a classic style with hints of Danner's iconic Mountain Light Cascade (featured in the movie Wild). The best part? They feel just as good as they look. 
I live outside Glacier National Park, and I keep these boots in my car at all times. There's a lot of variation in the trails here: I've used them for all kinds of trails from grueling 5,000-foot climbs to easy three-mile loops to exploring scenic alpine lakes. If you're looking for a year-round, dependable adventure buddy, this is the perfect boot for you.
What sets the Mountain 600 apart from other hiking boots?
This boot is comfortable, totally reliable on the trails, looks great, and now it's more sustainable, too. From the first time you put them on, they're ready to hike in with very little if any break-in time. And that's pretty uncommon for a durable hiking boot with all the bells and whistles. This boot really nails the performance side as well. It has a supportive midsole, a grippy Vibram® outsole, and a GORE-TEX waterproof liner made from 45 percent recycled materials. But what truly sets this boot apart is that it can be recrafted with new Vibram® soles and reconditioned leather.
When is it time to send your boots in for recrafting?
Everyone wears their boots differently, so it really depends. If you tend to hike on rough terrain—looking at you, volcanic rock—that'll wear down your outsoles faster than the soft, loamy trails we have near our headquarters in the Pacific Northwest. It also depends how frequently you're hitting the trails and how many miles you're logging. Keeping your boots clean, dry, and well-conditioned goes a long way. All that being said, your boots are ready for recrafting when the outsole tread starts to look worn down or you're starting to feel the trail through your boots too much.
How can you find out if your boots are eligible for recrafting?
The Danner team has developed a great online tool to determine if your boots can be recrafted and which services they're eligible for.
What does the recrafting process entail for boot owners?
There's a full team in Portland dedicated to recrafting boots, and it makes the process simple. Using the online tool, boot owners find the right package for them, and then ship their boots to our Recrafting Center. Once received, the team gets to work recrafting your boots. All of our recrafters truly know Danner boots inside and out, and one person handles your boots through the entire process. If any questions come up along the way, we get in touch. Turnaround times vary, but it usually takes about a month from start to finish. When we're done, your boots are ready for many more years of adventure.
---
For nearly a century, Danner has crafted boots with purpose and integrity—footwear to equip those who choose the unlikely path, those who cut fresh trails, those who pioneer. In 1936, Charles Danner came West to build the best boots loggers had ever known, an effort that resulted in a long-standing heritage brand with a renegade spirit. A spirit that proudly lives on in each pair of Danner boots it makes to this day. Whether you want to hike, work or simply walk around town, Danner boots are meant to take you somewhere. Lace a pair up and Go There. Visit www.danner.com for more information. 
Lead Photo: Danner
Trending on Outside Online