Why Your Next Outdoor Adventure Should Be to a Coral Reef
El Niño is officially here. That's bad news for fragile marine ecosystems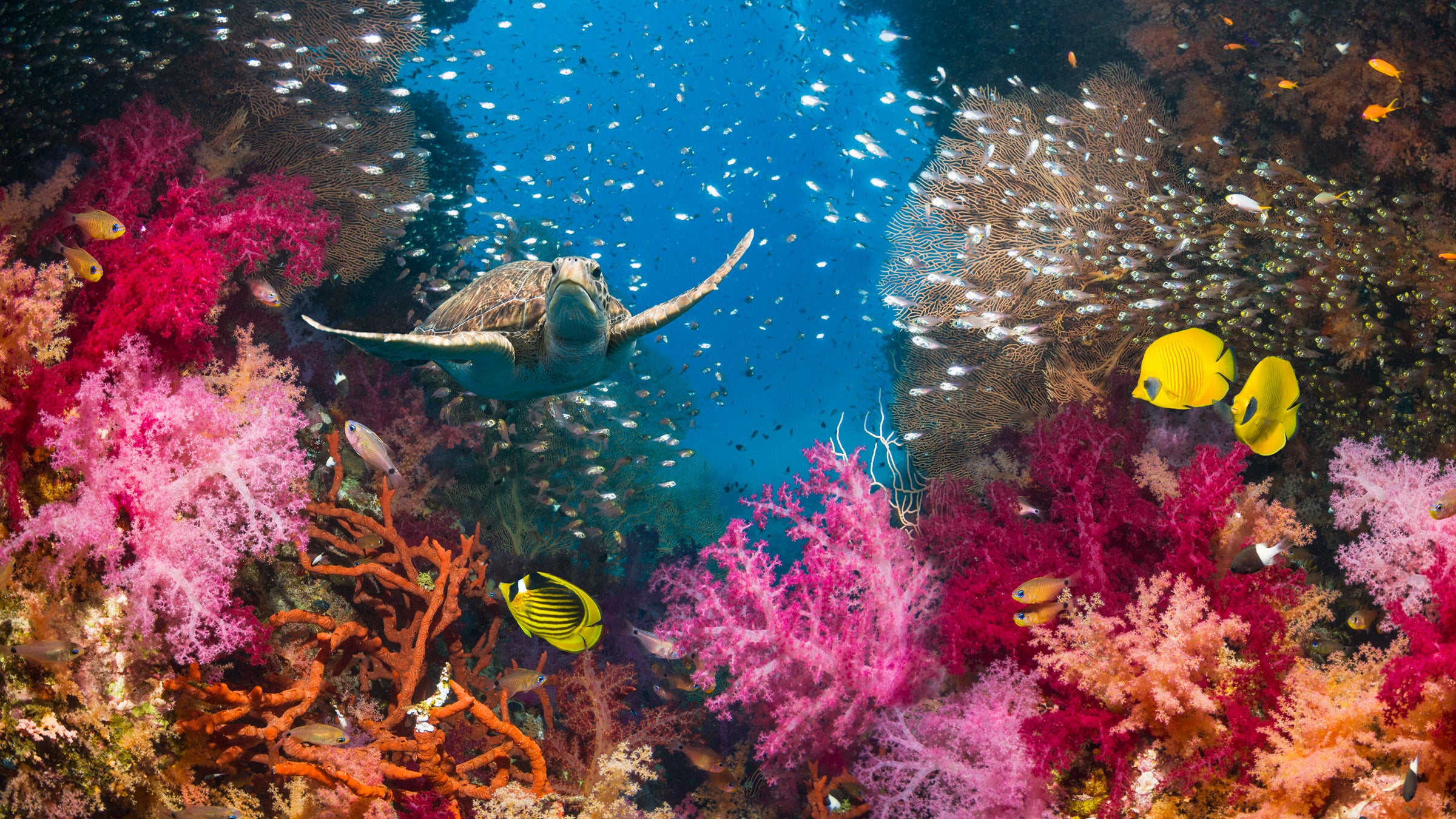 Georgette Douwma via Getty
Heading out the door? Read this article on the new Outside+ app available now on iOS devices for members! Download the app.
In 2020, in the midst of the pandemic, I started hankering for an epic expedition. Like many cooped-up, law-abiding city-dwellers, I wanted fresh air and a sense of adventure after months of the same old thing. As a Backpacker editor, my top picks were predictable: would it be a remote corner of the Gila Wilderness in New Mexico? Summer mountaineering in Washington's North Cascades? Over a distanced beer with a marine ecologist friend, she offered an alternative: go diving in Hawaii, where the coral reef ecosystem had just been hit hard by a die-off event. 
I followed her advice and booked a trip. Diving off the Big Island, I saw that there was plenty of life: giant mantas feeding on phytoplankton at night, dolphins gleefully playing in protected bays, and healthy reefs—tall mustard-hued antler coral to deliciously nobby rice coral. There was death, too: football field-sized graveyards of eerily-beautiful stony coral gleaming white below the surface. It was a shocking reminder that as bad as things are on dry land, from drought to wildfires, it pales in comparison to what's happening just below the surface in one of our planet's most fragile environments. And with El Niño officially underway, we may be on the cusp of a massive die-off.
For the uninitiated, coral reefs, the eye-popping tropical marine ecosystems home to 25 percent of all known marine species, are actually the result of two very cozy organisms: a skeletal invertebrate that provides a reef's structure and a microscopic algae that lives inside the coral, providing nutrients and vibrant hues. When the water temperature rises just one degree celsius above the typical threshold for a period of weeks, the stressed corals expel their symbiotic guests and turn bone white. If it lasts for long enough—often eight weeks—the coral dies, causing ecosystem collapse, fish and all.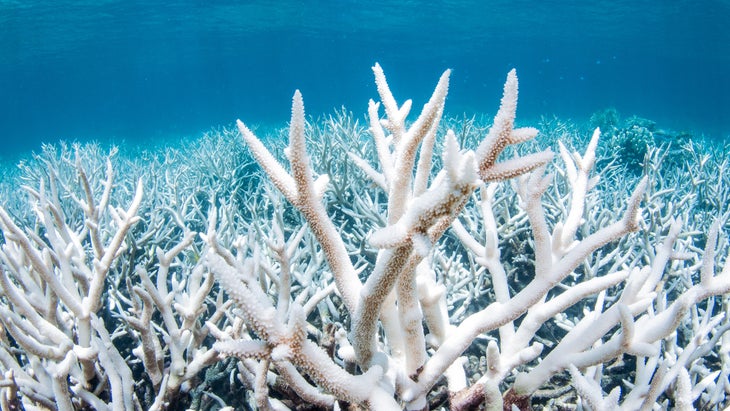 Why the urgency to put your hut-to-hut trek in New Zealand or ski trip to Switzerland on hold? Scientists at NOAA just announced that El Niño, a climate pattern that can drive years'-long warming trends, has verifiably arrived. Historically, that's very bad news for our oceans. While mass bleaching occurred naturally just a few times over the 20th century, it's now happening every few years thanks to climate change. The last time we experienced a significant El Niño event, between 2014 and 2017, over 75 percent of the planet's tropical reefs experienced bleaching events. Over 30 percent reached mortality extremes. Imagine if 30 percent of the planet's tropical rainforests perished in just three years. Scary, right? 
It's not all doom and gloom. We don't know for certain what this upcoming warming period will look like—2019's mass bleaching was much less severe than the culling between 2014 and 2017. And, though they are undisputedly very fragile, tropical reef ecosystems are proving more resilient than scientists initially thought. A recent study from Science Advances showed that some ecosystems handled the last El Niño particularly well thanks to the weather pattern's nutrient-rich upwellings in certain parts of the globe. But that doesn't change my recommendation. If you don't already have one, nab a scuba certification ($200-300, and it happens just once!)—or borrow a snorkel and some fins from a friend. Yes, there's a part of me that selfishly wants to see psychedelic mantis shrimp in Indonesia and six-foot-tall brain coral in Australia for fear that they'll disappear forever. But more importantly, there's nothing that inspires me to be a better climate activist more than a few days swimming in our planet's most fragile and spectacular natural environment.
Lead Photo: Georgette Douwma via Getty
Trending on Outside Online