ESPN Pressured Out of NFL Documentary
Was set to collaborate with "Frontline"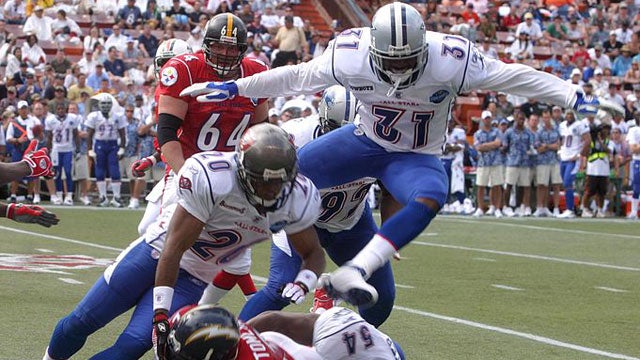 Heading out the door? Read this article on the new Outside+ app available now on iOS devices for members! Download the app.
After coming under pressure from the National Football League, ESPN has pulled out of an investigative project centered on head injuries with "Frontline," The New York Times reports. Both ESPN and the N.F.L have denied the reports.
"Frontline" and ESPN, which pays the N.F.L more than a $1 billion a year to broadcast Monday Night Football, had been working on a two-part documentary for 15 months, set to air in October. According to two sources, ESPN came under fire after a trailer was release in early August, leading to a meeting between high-ranking officials at ESPN and the N.F.L.
At the meeting, which The New York Times described as combative, league officials "conveyed their displeasure with the direction of the documentary, which is expected to describe… the league turning a blind eye to evidence that players were sustaining brain trauma on the field that could lead to profound, long-term cognitive disability."
ESPN denied the reports, saying that their decision related to a lack of editorial control of what would appear on the public television series. But "Frontline" executives refuted the statement, saying executives had understood the ground rules of collaboration for over a year.
The N.F.L was not supportive of the documentary, declining to making key executives available to interview, though it did allow doctors who advised it on concussions to decide for themselves if they'd like to participate.
The league is currently facing a legal dispute involving 4,000 players and their wives who charge the league concealed for decades what it knew about the dangers of head injuries.
Trending on Outside Online