The Microadventure-Filled Life of Alastair Humphreys
The man who coined the term "microadventure" in 2011 looks back on his favorite tiny, big experiences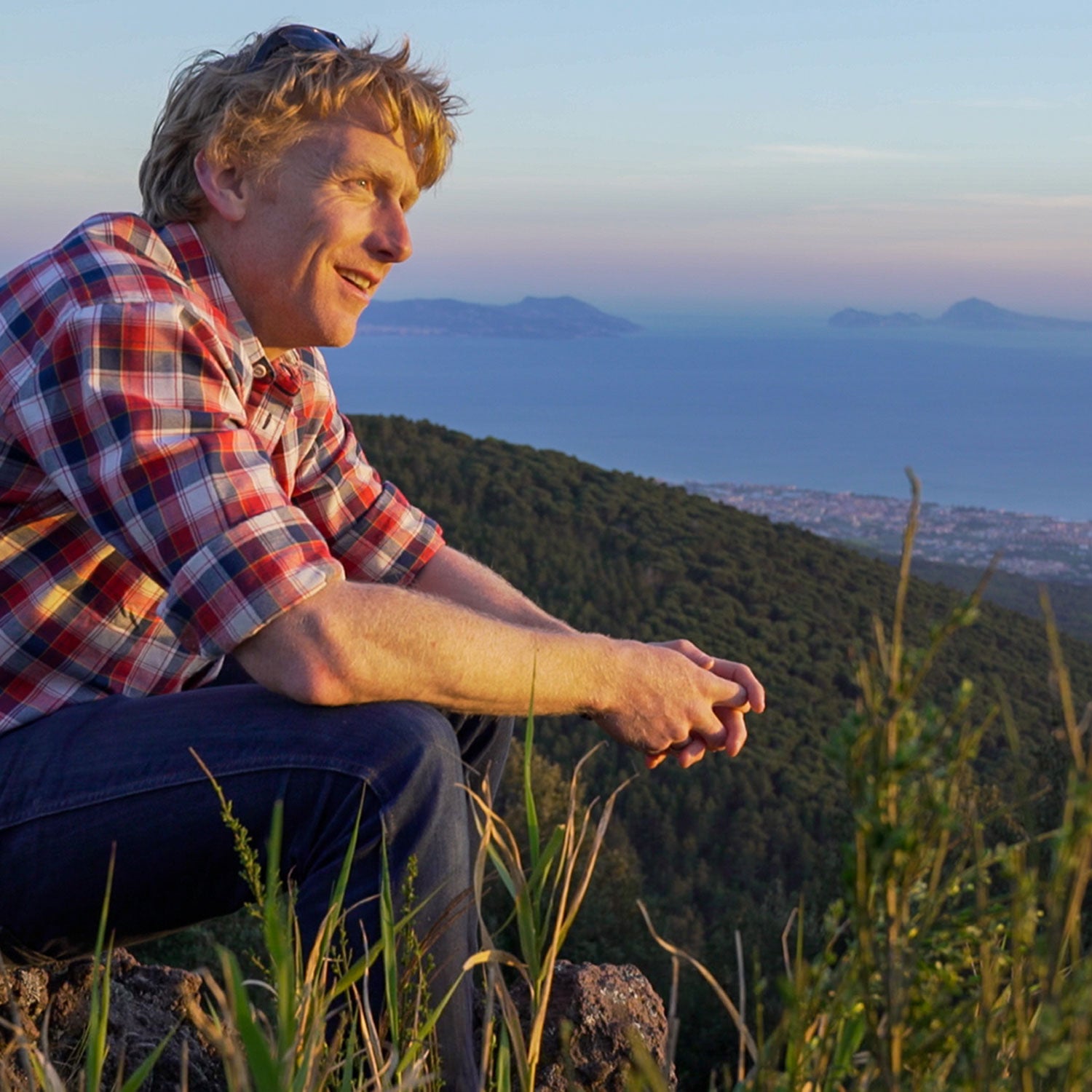 Courtesy of Alastair Humphreys
Heading out the door? Read this article on the new Outside+ app available now on iOS devices for members! Download the app.
Bigger is always better, isn't it? Why eat one donut when you can have a box? Burgers taste better with an extra patty on top. A 10K trail race doesn't come close to the adventure of a double-stuffed ultramarathon. One hundred days of skiing are far more smile-inducing than a handful. But none of this rings true for the father of microadventures: writer, lecturer, and professional adventurer Alastair Humphreys.
Humphreys defines a microadventure as "a shorter, simpler, cheaper, more local, more accessible version of what you deem to be an adventure. It's something that you can squeeze in around the margins of real life."
Before coining the term and starting the bite-sized adventure movement in 2011, Humphreys accomplished many out-of-this-world physical feats. He first gained notoriety in the adventure community in 2005 when he completed a four-year, 46,000-mile bike ride around the world. He also rowed across the Atlantic Ocean, walked across India, ran 150 miles in the heat of the Sahara Desert, and pack rafted Iceland.
Each time Humpreys returned home to Britain from one of his super-sized adventures, he'd do what nearly all professional adventurers do: write articles about the trip, then a book, then go on a speaking tour. In his estimation, he was paid to push himself to the limit, have fun, and chat about it. And he loved it. But as he repeated this formula over a decade, Humphreys noticed an alarming pattern during his lectures.
"What struck me was that I was regularly talking to audiences of hundreds of people who really liked hearing about stories of adventure," Humphreys recalls. "But those hundreds of people weren't going off and having adventures themselves." Humphreys figured there was one main reason folks stopped before they'd even started: the unofficial but not-unspoken grading system of the outdoors, in which we deem certain adventures worthy because of their epic-ness or unworthy in their lack thereof.
To destroy that barrier and help democratize adventure, Humphreys kicked off his microadventure movement. Over the last 12 years he's been advocating for the value of small jaunts: a jump in the river, a run around the neighborhood, camping in your backyard. Since then, microadventuring has become Humphreys's way of life. We asked him to reminisce about his all-time personal favorites. Here's what he said:
Walking Around the M25 In a Week  (The One That Started It All)
The M25 is a circle around London and it's 120 miles. And it's famous in Britain for being a road that everyone hates. It's just synonymous with traffic jams and just dreary commuter life.
But it took me to places I'd never been before. I found some pockets of wildness and beauty amongst all these boring commuter towns. There's some fields, there's some small little woodlands, there's tiny little streams. The snow was on the ground, so you could see there'd been rabbit footprints running through it.
And that was a really big moment for me in thinking, actually, this isn't worse than an adventure at all. A microadventure isn't worse. It's just different. It's like having an espresso. It's just a short shot of adventure.
Cooking in the Woods with a Friend
We went just for an overnight, carrying a steel cauldron that must've weighed 30 pounds. It was absolutely ridiculous. We had sacks of fresh vegetables and a bottle of red wine and cooked all that stuff in the woods.
If you like microadventures just eating cereal bars, then go for it. But if you want to take a huge cauldron and cook a feast, then that's cool too. It's a broad church. And I have to say that was considerably more fun than sleeping for the night in a freezing cold tent on an ice cap in Greenland.
Camping in Austin, Texas
I just drove literally following my nose until I got to some fields, found a bridge over a little creek, parked the car, went down to the little creek, and set up my bivvy bag for the night. Then I started to hear country music. Paddling down the river towards me was a bunch of Texan people who'd been out fishing and were incredibly drunk. They were just amazed when they found this English gentleman planning to sleep on their riverbank.
(Note: the Texans split a bottle of whiskey and a sack of burgers with Humphreys and they talked all night.)
Welsh Inner Tubing
I was in Wales with a bunch of friends and we went to a tractor shop, a place where they sell the huge wheels for tractors. We bought the inner tubes, which are massive. They thought we were a bunch of complete weirdos. We got four tractor inner tubes and we just drifted down a river on these inner tubes and then camped for the evening on the riverbank. The inner tubes transformed into luxurious armchairs for the night.
Scheduled Nights Outdoors
What I've found really helpful is to schedule adventure. One way I started doing that was by putting into my diary the first Wednesday of every month, go climb a tree. I did it for three years.
When your nine-to-five working day finishes, then begins the five-to-nine overnight microadventure time and seeing the five-to-nine as an adventure opportunity. What I've really enjoyed is just getting into the habit of regularly sleeping on a hill for a night.
We did a year of go have a coffee outdoors once a month in different places. Go for a swim, then have a coffee. Go for a bike ride, then have a coffee. The point being, it doesn't matter what you do. You just need to find a way within the framework of your own life to get out regularly, do a bit of exercise, and get out into nature.
The Next Big Little Thing
I bought the map for where I live. You would feel you know your local area quite well, but I decided to really try and get to know it. So once a week, for a year, I went out to explore one single grid square.
I try to walk it or cycle every footpath, every street in that area, go through every wood, and just try and learn everything I could about that one grid square. When I first had this idea, I thought I'd get quite bored and just wish that I was going to the Himalayas instead, because that sounds much more exciting.
But I soon realized that there was so much on this one small map that I live on that I'd never seen before in my life. And after a whole year of it, I'd been to 52 grid squares, but there are 400 on the map, which means I still need to go for another seven years before I've ever even been to everywhere on my map.
As a young guy, I spent ten years of my life believing that the only place I could have adventure was by going to the very farthest end of the world.
And yet, right here, under my nose, is all sorts of nature and discovery that is just full of wonder.
Humphreys is writing a book about his year devoted to exploring the map of his home. Local will be published at the end of 2023.
Lead Photo: Courtesy of Alastair Humphreys