Indefinitely Wild
Bigfoot Is Probably Just a Black Bear, According to Recent Research
Data of Sasquatch sightings in a new preprint finds a strong correlation with bear population density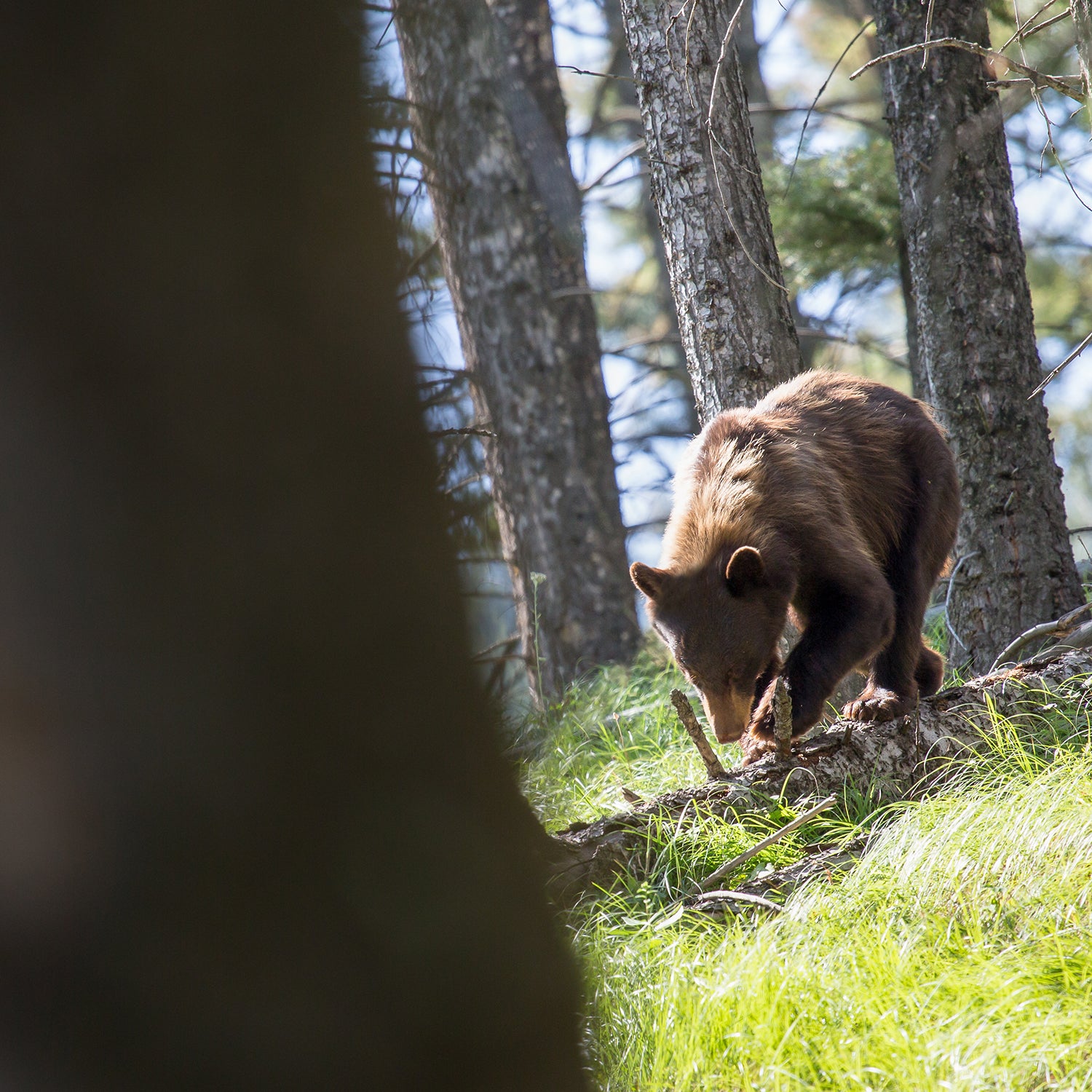 NPS / Neal Herbert
Heading out the door? Read this article on the new Outside+ app available now on iOS devices for members! Download the app.
"If Bigfoot is there, it may be many bears," concludes Floe Foxon, a researcher who just published a preprint analysis of Bigfoot sightings. Their findings suggest that there's a high correlation between documented Bigfoot encounters and dense populations of black bears.
Previous studies of the Pacific Northwest have identified that most Sasquatch sightings occur in areas with large numbers of black bears. But Foxon extended that analysis across the entire United States and Canada. Using a geographic database of sightings compiled by the Bigfoot Field Researchers Organization, Foxon compared entries with local black bear and human population densities.
"Sasquatch sightings are logically a function of the number of people in each state/province available to make a sighting, and the size (land area) of each state/province (because interactions between humans and animals are less likely when each populate an area sparsely)," explains Foxon in the analysis. "Consequently, models were implemented which investigated the possible association between sightings and bear populations while also adjusting for the potential impact of human population and land area."
Foxon applied several regression models to the data sets in an effort to find out if changes to one variable were associated with changes in another.
The result? "Black bear population was significantly associated with Sasquatch reports such that, on the average, every 1,000 bear increase in the bear population is associated with [about] a 2.7 percent increase in Sasquatch sightings," writes Foxon. "Thus, as black bear populations increase, sasquatch sightings are expected to increase also."
Foxon does note that Bigfoot sightings have occurred in places without black bear populations. "Although this may be interpreted as evidence for the existence of an unknown hominid in North America, it is also explained by misidentification of other animals (including humans), among other possibilities," Foxon writes.
Still, the association between the presence of black bears and Sasquatch sightings is strong enough that Foxon is able to draw a direct correlation between the two. The researcher concludes in the preprint, "One sasquatch sighting is expected for every few hundred bears in a given state or province."
Lead Photo: NPS / Neal Herbert