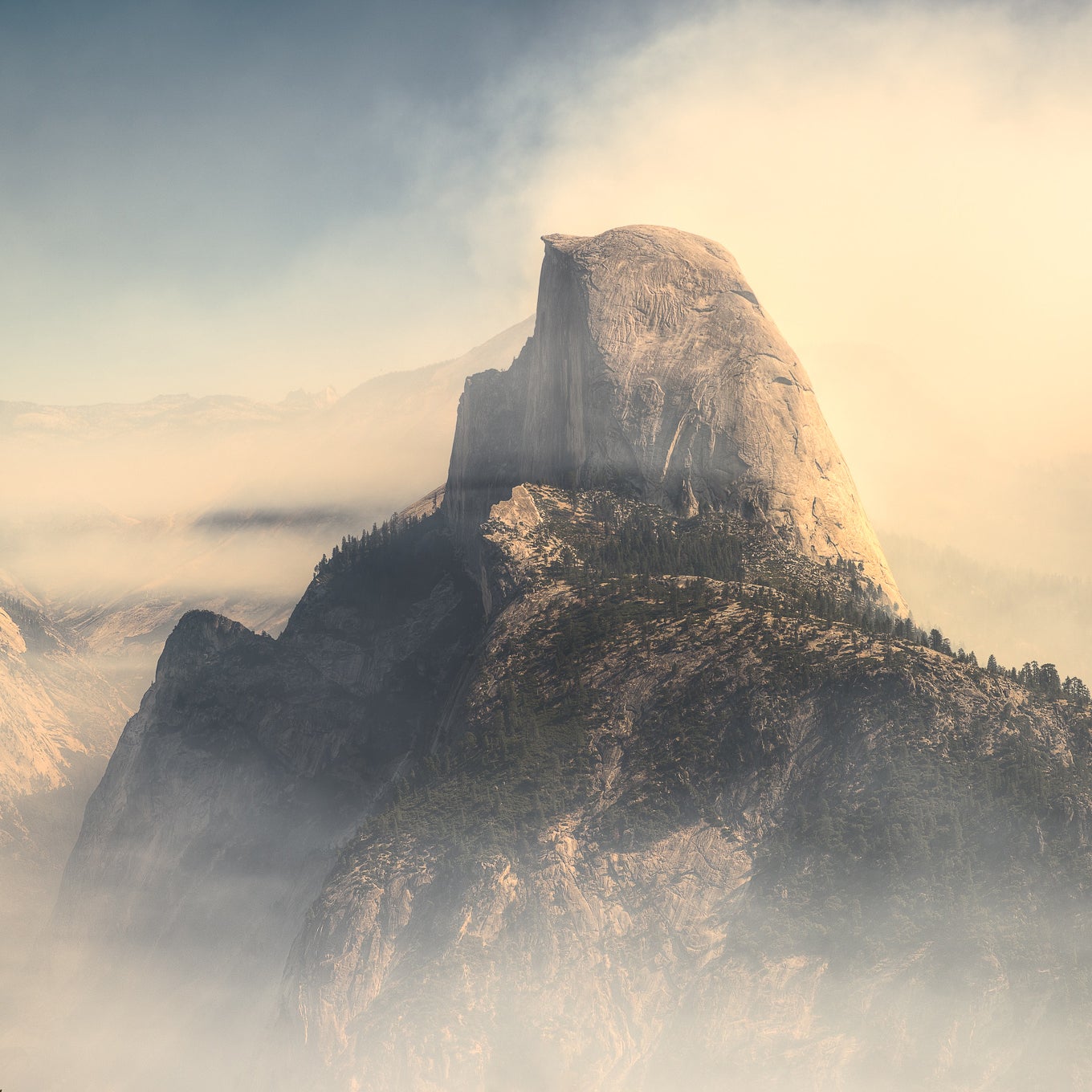 Heading out the door? Read this article on the new Outside+ app available now on iOS devices for members! Download the app.
That mountains kill is part of their appeal. But which mountains kill the most is rather surprising. Here I compiled a list of five of the most dangerous peaks in the United States, then tried to figure out what makes them so deadly. (One big factor? Easy access, but more on that in a bit.)
Before we get into it, let me be clear: there is no comprehensive database of mountain deaths. Depending on where they are, different mountains fall under different managing organizations, search and rescue teams, and law enforcement entities—all of which have their own systems, data, and reports. On some mountains, there are multiple layers of these organizations. On others, there's none. Long story short, this is my best guess of the mountains that see the most death, based on news reports and historical data.
Mount Washington, New Hampshire
Height: 6,288 feet
Lives Claimed: 150
What Makes It Dangerous: Located at the intersection of three major storm tracks, any bad weather moving through the northeast passes over New Hampshire's tallest peak, and likely collides with another storm or two there, for good measure. Additionally, funnel-like topography in the mountain's west channels and compresses the prevailing wind as it approaches the summit. That leads to violent, extremely unpredictable weather conditions that include the highest wind speed ever directly measured by humans—231 miles per hour—and temperatures that sometimes fall below those of Antarctica, especially after you factor in wind chill. Adding insult to injury, the entire mountain is strewn with basketball-size rocks, creating a significant tripping hazard during summer months, while winters bring frequent avalanches. All that lies just a short drive away from both New York and Boston, attracting 250,000 visitors each year. Many show up totally unprepared, leading to the 180 rescues that need to be carried out annually.
Longs Peak, Colorado
Height: 14,259 feet
Lives Claimed: At least 62 
What Makes It Dangerous: To summit Longs along the most popular Keyhole route you must undertake a 15-mile round-trip hike and climb with about 5,000 feet of elevation gain. Many people approach it as a (long) day hike, with minimal preparation or experience. Longs is one of the Colorado's most visibly prominent 14ers—you can see it from downtown Denver. That proximity attracts thousands of people every year, according to a 2002 research survey, yet only a fraction of those hikers reach the summit. Running out of daylight is the most common cause of a failed summit—local wisdom says you should be departing the trailhead at 3 a.m. if you want to be successful and summit before a thunderstorm rolls in. But the thin air, low temperatures, high winds, and precarious terrain are also major challenges. Two years ago, a ten-person special forces team had to be heli-vaced off the summit after falling victim to altitude sickness.
Mount San Antonio, California
Height: 10,046 feet
Lives Claimed: Unknown
What Makes It Dangerous: Believe it or not, the tallest peak in Los Angeles County (AKA Mount Baldy) actually offers legit winter mountaineering and partially lift-accessible backcountry ski routes. Despite its location, Baldy is a real mountain, with steep terrain and unpredictable weather. Wind, in particular, is a risk here. Simply factoring in its elevation, the summit will be 35 degrees colder than temperatures at the beach, but the two are just a two-hour drive apart. And to summit Baldy, you just park in the parking lot and start hiking. Heck, if the ski lifts are running, you can even hitch a ride halfway up. Given the rest of the area's famously stable weather—it's 72 and sunny outside as I write this from Hollywood—the mountain often catches hikers off-guard. No records on total fatalities are kept, but a typical news report during winter reads: "Two hikers have fallen and died on Mount Baldy in the last week, and 22 hikers and two dogs have been rescued by via helicopter."
Mount Rainier, Washington
Height: 14,406 feet
Lives Claimed: Over 400
What Makes It Dangerous: The most heavily-glaciated peak in the lower 48, Rainier requires ropes, crampons, ice axes, and several days to climb. And climbers have to beware of avalanches, rock and ice falls, and crevasses. It's also the most prominent mountain in the lower 48, looming above Seattle. That means it attracts over 10,000 climbers every year—nearly twice the total number of people who have ever summitted Everest.
Half Dome, California
Height: 8,844 feet
Lives Claimed: Unknown
What Makes It Dangerous: It's hard to put a total number on lives claimed by Half Dome, due to its massive popularity (up to 50,000 hikers a year), and the variety of activities that take place on it. In general, Yosemite National Park sees 10 to 12 accidental deaths per year, and only occasional fatalities on this definitive granite peak. People like to climb it, hike it, and even jump off it. Lightning is also a particular risk and has even killed hikers who took shelter in a shallow cavern. Hiking to the summit is 8.6 miles one-way, with 4,800 feet of elevation gain. The route passes two waterfalls, which pose hazards of slipping, falling, or drowning, before climbing the bald granite summit itself. The final 400 feet to that summit are the trail's most visibly harrowing section, requiring hikers to climb the steep face using steel cables bolted into the rock. The Park Service has actually made that section safer in recent years, with a mandatory permit system imposed in 2010 that has reduced overcrowding. Even without a 45 minute bottleneck on the cables, as up to 100 people waited to climb them, accidents still happen. A 26-year-old woman fell to her death from the cables in 2011, when the rock was wet from recent rainfall. Another man fell to his death that same year.
Lead Photo: Brendan Lynch Photography (www.Y