Forrest Fenn's Treasure Is Up for Auction
Among the items for sale is a glass jar that apparently contains Fenn's 20,000-word autobiography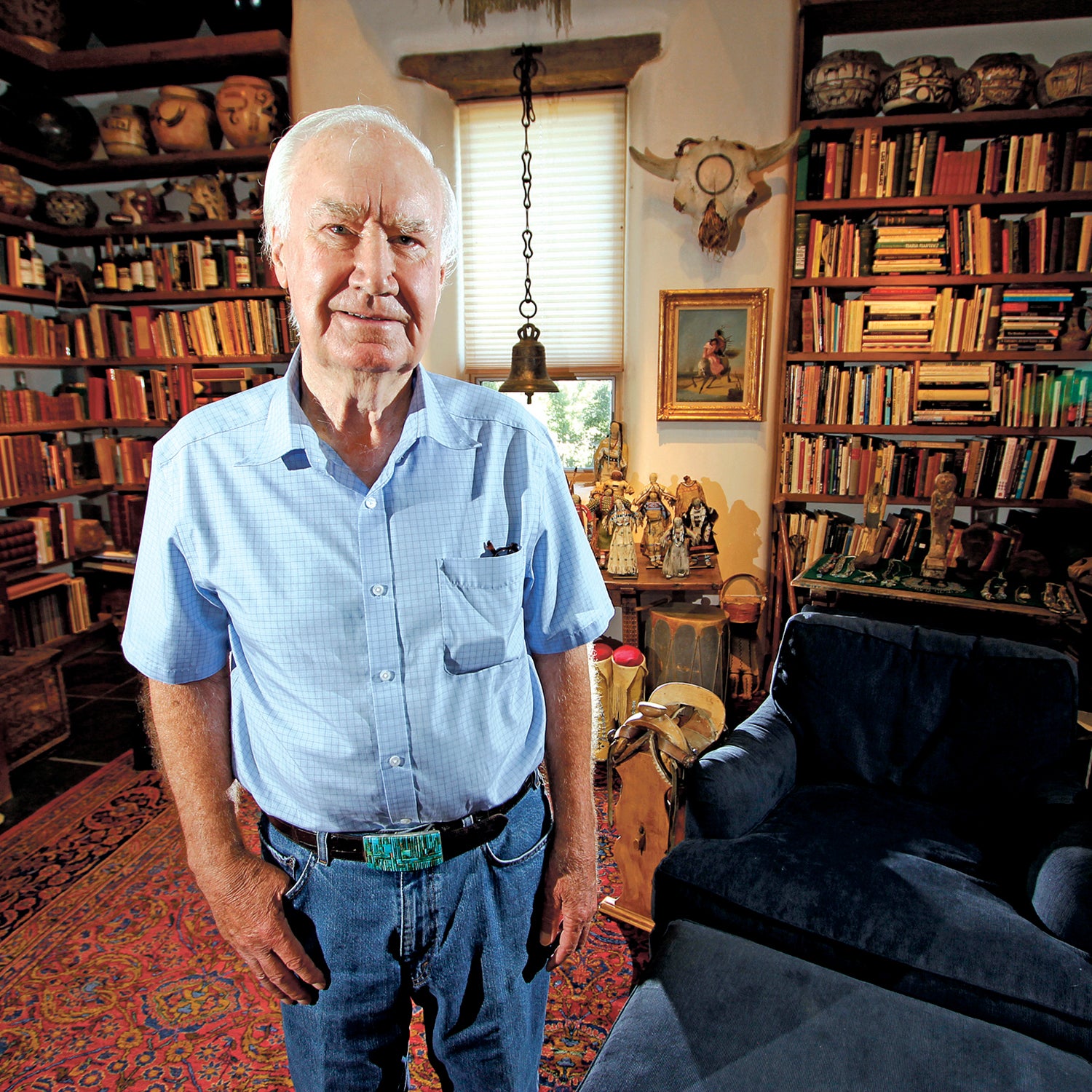 Heading out the door? Read this article on the new Outside+ app available now on iOS devices for members! Download the app.
In 2010, New Mexico author and art dealer Forrest Fenn hid a treasure chest in the Rocky Mountains, and for the next decade, scores of searchers turned their lives upside down in pursuit of gold. Now, owning some of Fenn's storied jewels will only require cold, hard cash.
Last Friday, a Dallas-based auction house opened online bidding for 476 items found in the chest, including centuries-old gold jewelry, coins, and other artifacts collected by Fenn. Among the collection's standouts are a 549-gram Alaskan gold placer, a 1928 Saint-Gaudens Double Eagle coin, and a Colombian gold pectoral from circa 200-600 A.D., according to a news release from Heritage Auctions.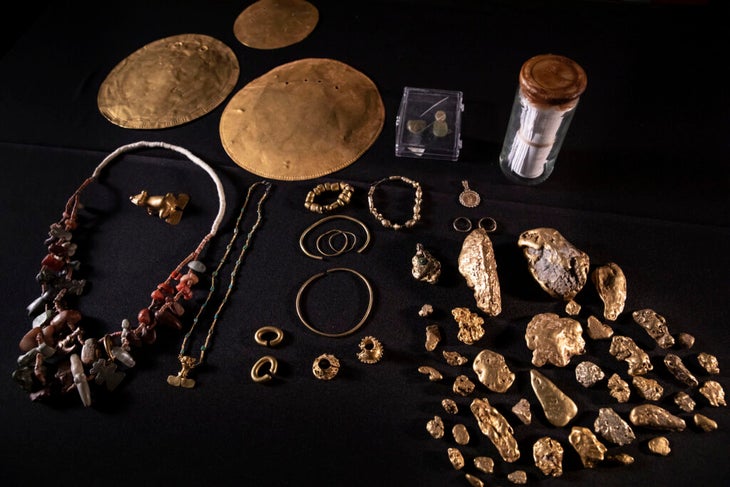 The auctioneer acquired the items from Tesouro Sagrado Holdings, LLC, which bought the treasure chest from Michigan native Jack Stuef, the man who found Fenn's treasure in 2020. A recent batch of court documents shows that Fenn's treasure was likely buried in Yellowstone National Park. The chest, the dragon bracelet, and a few other items are not for sale, because the proprietors of Tesouro Sagrado Holdings have kept them. Bidding closes on December 12.
In a blog post last week, Stuef said he no longer owns any of the treasure and has no financial interest in its future sale.
"After my identity was revealed almost two years ago, some fans of the treasure hunt reached out to tell me they hoped they could purchase an item from the treasure to commemorate their own adventures searching for it," Stuef wrote. "I'm happy that today those people finally have the opportunity to do so, with a large number of items from which to choose."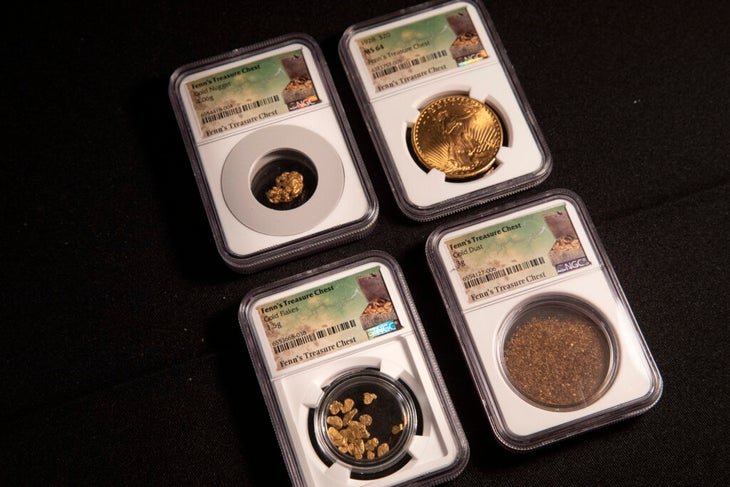 Perhaps the most coveted object for Fenn devotees is a wax-sealed glass jar that purportedly contains his 20,000-word autobiography. As of Tuesday afternoon, it was going for $13,000.
In his 2010 memoir The Thrill of the Chase, Fenn wrote that he included the autobiography "because maybe the lucky finder would want to know a little about the foolish person who abandoned such an opulent cache." The printed text is so small, he wrote, that a magnifying glass is needed to read it.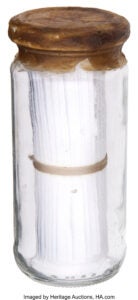 With Fenn's 24-line poem as their only clue, treasure hunters dedicated their lives to scouring the Rocky Mountains. Some searchers blew through their savings and abandoned their careers. One man served time in prison after he was caught digging up graves at Yellowstone National Park. Five people died during their obsessive searches.
Stuef, then a 32-year-old medical student, found the treasure on June 6, 2020. Three months later, Fenn died at age 90.
For some Internet sleuths, the chase never truly ended. To this day, conspiracy theories abound online about how the chest was discovered.
Lead Photo: LUIS SÁNCHEZ SATURNO