Forrest Fenn's Treasure Sells for Less than a Condo in This Mountain Town
Buyers snapped up 476 items found in Fenn's chest in an online auction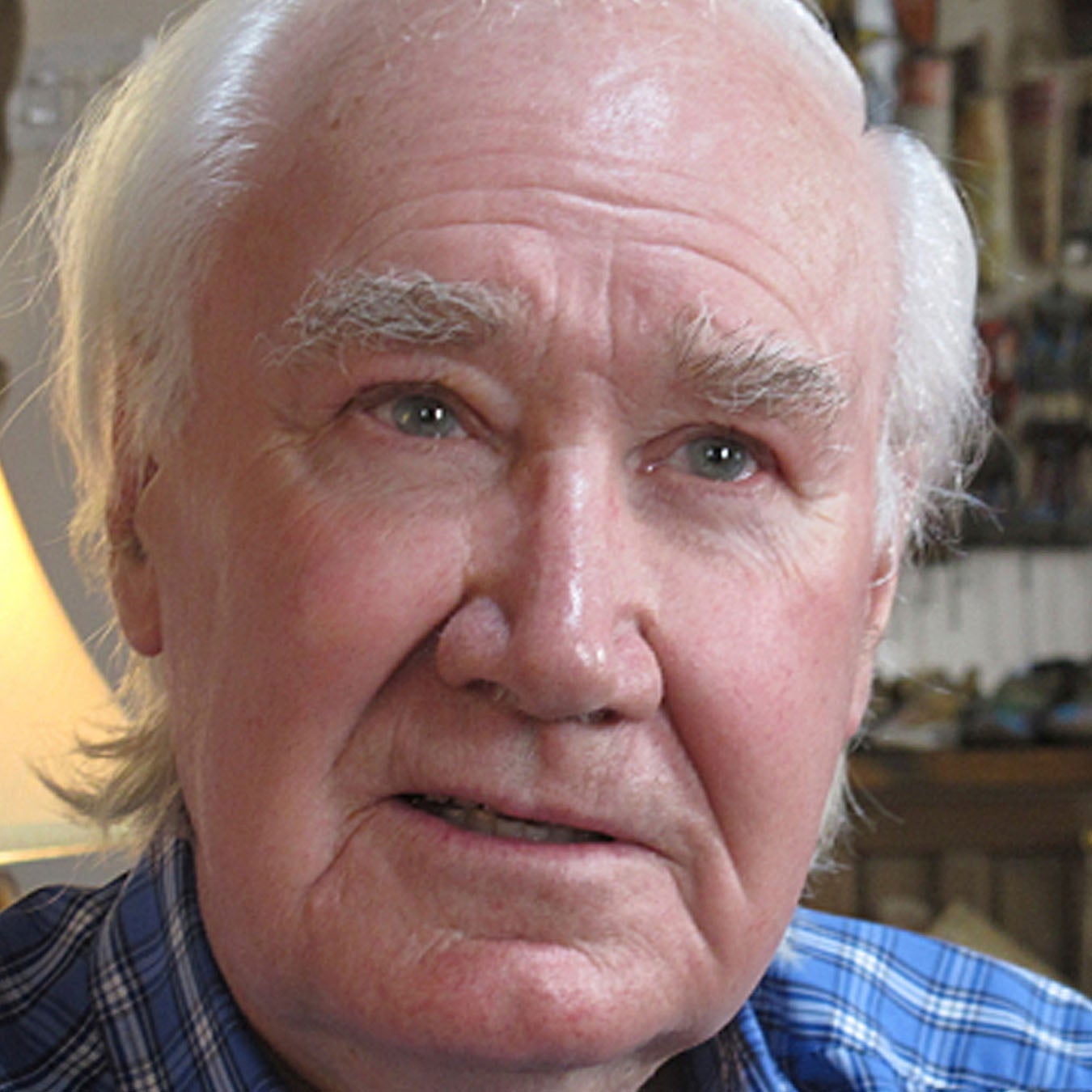 Lynda M. González/Heritage Auctions, HA.com
Heading out the door? Read this article on the new Outside+ app available now on iOS devices for members! Download the app.
The online auction of items from Forrest Fenn's famed treasure chest closed on Tuesday. In total, the sale generated $1,307,946.
All 476 artifacts in the collection were sold, and a total of 1,643 people placed bids for a piece of the fortune, Heritage Auctions communications director Robert Wilonsky told Outside.
A 549-gram Alaskan gold nugget brought in the most cash, with the highest bidder taking it home for $55,200. The next highest price was for a wax-sealed glass jar purportedly containing Fenn's 20,000-word autobiography, which went for $48,000. In his 2010 memoir The Thrill of the Chase, Fenn wrote that he included the autobiography "because maybe the lucky finder would want to know a little about the foolish person who abandoned such an opulent cache."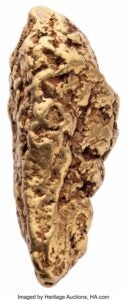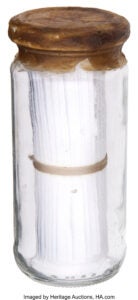 The sale is yet another wrinkle in the saga sparked by Fenn in 2010, when the late art dealer hid the chest filled with gold and jewels somewhere in the Rocky Mountains. Obsessives searched far and wide in pursuit of the riches, with a 24-line poem as their only clue. One man served time in prison for digging up graves at Yellowstone National Park. Five people died while looking for the cache.
The Dallas-based auction house acquired the bulk of the treasure from Tesouro Sagrado Holdings, LLC, which bought the chest from Michigan native Jack Stuef, the man who found Fenn's treasure in 2020. A few of the items, including the chest and dragon bracelet, were kept by the proprietors of Tesouro Sagrado Holdings.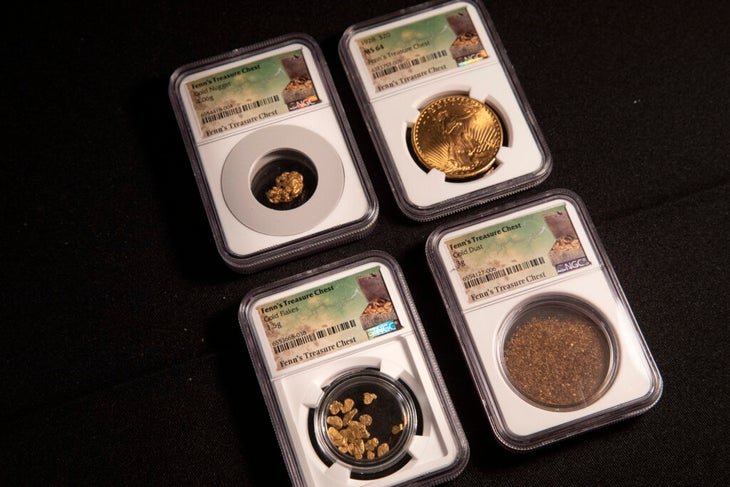 In a blog post last month, Stuef said he no longer owns any of the treasure and has no financial interest in its sale.  
"After my identity was revealed almost two years ago, some fans of the treasure hunt reached out to tell me they hoped they could purchase an item from the treasure to commemorate their own adventures searching for it," Stuef wrote. "I'm happy that today those people finally have the opportunity to do so, with a large number of items from which to choose."
Fenn, who died in 2020 at age 90, admitted he never knew how much the treasure was actually worth. Nevertheless, news reports over the years have thrown around estimates of $1 million to $5 million.
This auction is not a definitive valuation of the treasure—not all of the items in the chest were up for sale, after all—but we now know that you can buy a decent chunk of Fenn's curiosities for less than the asking price of a two-bedroom condo in Boulder, Colorado.
Lead Photo: Lynda M. González/Heritage Auctions, HA.com