Game Over
In 2009, Outside readers met Colton Harris-Moore, a smart, slippery teenager who became notorious for stealing cars, boats, and planes in the Pacific Northwest. The climax came a year later, when Harris-Moore swiped a small plane in Indiana, landed in the Bahamas, and vanished.
Heading out the door? Read this article on the new Outside+ app available now on iOS devices for members! Download the app.
Colt knew that the tower crew at the Monroe County airport in Bloomington, Indiana, started work at 6:30 a.m. Dawn began brightening the eastern sky at 5:53, so there was plenty of light outside as he raised the hangar's big bifold doors. He rolled the Cessna out, then closed and locked the doors behind him. With any luck, no one would notice that the plane was missing for hours—maybe days, if he caught a break like he had when he crashed his third stolen plane and no one paid any attention to its emergency beacon.
Colt cranked the engine and taxied to the runway. At exactly 6:01, a security camera captured Cessna Corvalis N660BA taking off into the clear purple sky. It was July 4, Independence Day.
Since his April 2008 escape from juvenile detention in Seattle, 19-year-old Colton Harris-Moore had outfoxed and outrun the authorities time and again for 26 months. In Washington's San Juan Islands, near where he grew up, he'd become famous for stealing planes, a crime all the more audacious because Colt had never had a formal flight lesson. On May 16, 2010, he pirated a $400,000 sport yacht and left the San Juans, then hopscotched across the country in a series of stolen trucks and boats. With the FBI, bounty hunters, and numerous local authorities trying to track him down, at the end of June Colt made camp in a small copse inside the fence at Monroe County Airport, waiting patiently for just the right airplane to land. At noon on July 3 his ship came in. Colt watched as the Cessna landed and had its oil changed and fuel tanks filled. Conveniently, the mechanic left the keys inside the plane.
Colt now had a fine plane and a plan that made sense, at least to him. Instead of a short hop, this time he planned to leapfrog far ahead of his pursuers. Not that he had any reason to be concerned that they were catching up to him. After all, he had just spent an entire week at an airport within a half-mile of where he'd dumped the last stolen car. This flight would be the big one—bigger headlines, bigger splash. He had a plane that could carry him out of the country to where he thought the good life lived.
On paper, the Corvalis could just make it to Cuba. In 1904, Teddy Roosevelt signed an extradition treaty with Cuba that covered fugitives wanted for larceny, which would include Colt's crimes. Complicated relations between the two countries since La Revolución, however, had made the treaty unworkable, and Cuba had become a possibility for certain fugitives. Flying there direct from the United States without a flight plan can be dangerous, though, and not just because of the risk of miscalculating fuel and dropping into the Straits of Florida.
Instead, Colt veered east and flew out over the Gulf Stream with a different destination in mind. Fittingly for a story that so far had included UFO sites, ancient Indian burial grounds, and Bigfoot hunters, a little over four hours after he'd taken off from Indiana the Barefoot Bandit entered the Bermuda Triangle.
Around 11:15 a.m., several Bahamians noticed the Cessna circling north of Sandy Point, a small village on a beach-fringed spur at the south end of Great Abaco. Private planes often buzz the area—either to take aerial photos of the scenery or to scout for a stretch of coast on which to carve out a development—so no one paid much attention to it.
Sandy Point Airport serves this sparsely populated end of the island, but Colt didn't dare use the runway. It was daylight, plus he figured there'd be customs and immigration officers there to greet planes. He'd have to execute another off-field landing. (Of the four previous planes he'd stolen, two endured hard off-field landings, so he'd had some practice.) Colt settled on a section of sugary bog, the margin of a wetland covered in marsh grasses and mangrove sprouts.
With at least one Bahamian looking on in disbelief, the Corvalis came in lower and lower—apparently under control but far from any sensible landing spot—and crashed into the swamp. Calls went out to the Royal Bahamas Police Force (RBPF) and the Royal Bahamas Defence Force (RBDF), the country's sole military branch.
Normal landing speed on the Corvalis is 70 miles per hour, and once it touches down on a runway it requires about 1,200 feet to roll to a stop. As soon as Colt's main gear hit the muck, though, it was as if he'd landed on peanut butter. The nose of the plane slammed down onto the front wheel, which burrowed into the soft sand, collapsed, and was torn from the fuselage. An instant later, the nose itself hit, the propeller whipping into the ground and the blades bending backward like banana peels.
Instead of using 1,200, the plane went from flying to full stop in an eye-bugging 150 feet.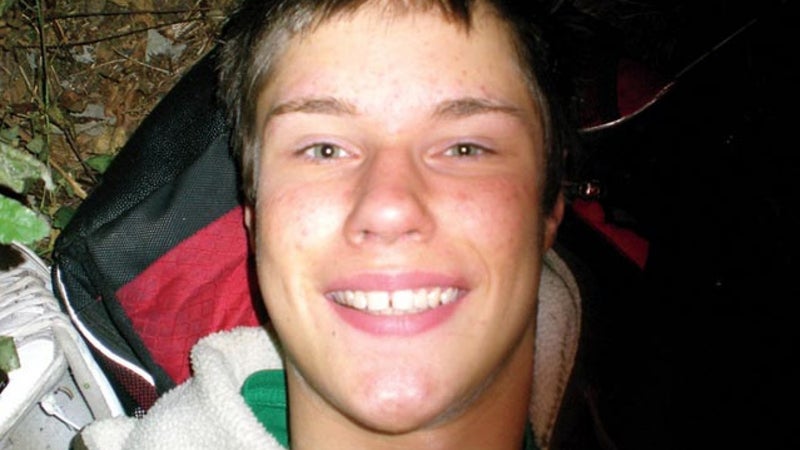 When Colt gathered himself and lifted the Corvalis's gull-wing door, he was 1,050 miles from where he'd taken off. He could officially check off another item from the collage shopping list he'd made in detention, artwork that included Rolex watches and Cadillac emblems. He'd made it to the Caribbean.
The landing was rough enough to set off the plane's distress beacon, which began signaling that N660BA had gone down hard at 11:44 a.m. The U.S. Coast Guard in Miami picked up the signal and immediately went into search-and-rescue mode. 
The Coast Guard tracked down the plane's owner and then alerted the Bahamians that it had been stolen. RBDF soldiers set out for the site by boat but, because it was low tide, couldn't get close. Once again a combination of luck and choosing the right spot had given Colt enough time to get away before the cops arrived. As it was, Colt almost stumbled into an RBDF trooper later that day who got close enough to report seeing a white male "with lacerations" who ran off when he was spotted.
Whether he got cut up in the crash or while picking through the mangroves, Colt was in good enough shape to make his way the eight or so miles to Sandy Point, a fishing village of about 400 people. The owner of a little gas station and convenience store says that sometime after dark, Colt stopped by to fuel up with food. He broke in and left with a Gatorade and two bags of potato chips, then stole a brown Chevy Tahoe and aimed it north up the highway for the 48-mile drive to Marsh Harbour, the island's single-stoplight main town.
The Bahamians told the Coast Guard that they were planning a mission to the crash site for early the next morning and requested air support. At 6:11 a.m. on July 5, a USCG Guardian jet detoured on its way to deliver spare parts to Guantánamo Bay, Cuba, and arrived on the scene. The pilots had no trouble spotting the downed plane and reported, "Does not seem to be in distress." They stayed at the site for three minutes and didn't see anyone in the area.
Later that morning, after a four-hour slog, Bahamian police officers got to the plane. As expected, they found no one. Cushions had been taken out of the Cessna and laid on the ground in the shade of the wing. There was also a bucket beside the plane with used towelettes inside.
---
I was on a boat trip over the Fourth near my home on Orcas Island, in the San Juans, and didn't hear the news about Colt until late the next day. It was already almost tomorrow Bahamas time, but I picked up the phone. Who can you call at midnight in the Bahamas? Fortunately, the Out Islands have been like a second home to me for the past 30 years, and among many friends and acquaintances I had a buddy who owns a bar—Johnny Roberts.
The party was in full swing at Nipper's on Great Guana Cay, just across the Sea of Abaco from Marsh Harbour. Johnny had heard the first coconut telegraph beats about Colt—that Nassau had sent a team of detectives to Great Abaco that day—but told me no one was sure where the kid was. He said to call his cousin Tim Roberts over at Marsh Harbour's Concept Boat Rentals in the morning and he'd have the latest word.
The FBI had already posted a $10,000 reward for Colt's capture. Apparently by taking his road show international, Colt had irked and embarrassed them enough to finally admit publicly that they were after him and to offer a bounty.
The universal reaction to the news that Colt had gone to the Bahamas was "Dumb move." I wasn't so sure. Everyone said he'd be spotted immediately—and not just because he stood six foot five. They thought a white kid in the Bahamas would stick out like a sugar cube in a cup of coffee. Not so. After the Spanish had wiped out the Lucayans who originally inhabited the islands, the Abacos were settled by British Loyalists who'd fled the United States at the end of the Revolutionary War. Even today, when countrywide 85 percent of the Bahamas is black, half the residents of the Abacos are white.
There's also a population of expats in the Abacos, and the 2,000 or so vacation homes there are mostly American owned. Parts of Great Abaco seem more like a suburb of Fort Lauderdale. Plus it was regatta week.
If he planned on getting by as he had in the Northwest islands—by playing Goldilocks in unattended homes—he had hundreds to choose from. As for the rest of Colt's MO, there are three airports on Great Abaco. Marsh Harbour and Treasure Cay always have small planes tied down out on the field. A Cessna with a full tank of gas could make it from Abaco to the Yucatán, Cuba, the Turks and Caicos, the Dominican Republic, Puerto Rico, or as far south down the Caribbean chain as the Virgin Islands. For boat selection, there are hundreds of all sizes and styles in the Abacos, both in marinas and moored at private docks.
Arrayed against him at the moment was only a small contingent of RBPF officers in Marsh Harbour. Even though the Bahamian police announced that they were sure they would very quickly round up the young miscreant, it felt to me as though Colt had done his homework. Either that or he was just very lucky in that he'd picked another welcoming, unsuspecting community.
---
Over the next two days, Colt was up to his usual antics on Abaco. He broke into a dive shop, a restaurant, the local FedEx building, a bike shop, and the Abaco Cancer Society thrift shop. Colt stole clothes, food, some cash, and a first-aid kit.
First thing Wednesday morning, July 7, my phone rang. It was Tim Roberts, who'd been keeping me apprised of any Colt news. But this time something was wrong. "Bob," he said in a hoarse whisper, then paused. I immediately thought he was going to tell me that Colt was dead. After a long moment, Tim said, "I can't talk louder because there's a TV crew in here sniffing around for information."
He said he'd just heard that a boat had disappeared from the marina. I asked him what kind. "Forty-five Sea Ray," he whispered. New and tricked out, a 45-foot Sea Ray Sundancer is a $750,000 sex bomb of a power boat.
"That's him," I said. "Any idea where it went?" I could hear Tim shuffling the phone around before he said one word into cupped hands: "Preacher's." A friend of the boat's owner had spotted the Sea Ray grounded on a reef off Preacher's Cave, at the north end of Eleuthera, the next island south. I thanked him for the tip and hung up.
"Colt rocked the whaler and then did something that set his course for the foreseeable future: He decided to turn around and come back to the dock. He was laughing. "Did you hear about the plane I crashed?" he asked.
It was a very ballsy trip. Colt had to start a boat and sneak out of a crowded marina that was supposed to be under surveillance. Then he had to navigate the shallows around Marsh Harbour's Eastern Shores before running about 20 miles south through the Sea of Abaco. At Little Harbour, he was forced to leave the protection of the fringing islands and flushed out into the deep blue. Ironically, as Colt steered the Sea Ray into the open Atlantic, he motored directly past the luxury resort where the dreaded paparazzi—in the form of American TV crews—were staying.
I spoke with friends who were sailing to Eleuthera that day, and they reported that sea conditions were very rough. Colt had a lot of boat under him, capable of doing more than 30 knots, but he still had to pound his way across 56 miles of open ocean that was more than 13,000 feet deep, with big swells rolling in on his port beam the entire trip. It must have been one hell of a ride.
---
The Bahamian authorities and the rest of the media believed Colt was still on Great Abaco, and indeed there were several more sightings of the Barefoot Bandit reported on the island. Police and defense-force soldiers poured into Marsh Harbour and patrolled the streets with shotguns and automatic weapons. But I decided to go with what my gut was telling me. Thirty sleepless hours after leaving Orcas Island, I landed at North Eleuthera Airport on Saturday evening, July 10—the Bahamian independence day.
Eleuthera is a gangly 110-mile-long island shaped like a marlin's skeleton picked clean by sharks. It made the most sense that Colt would stay up in the north, near the bay that separates "Lutra" from its satellite cays, including nearby Harbour Island, two miles away. After checking out bee-and-bat-filled Preacher's Cave and finding no sign of Colt, I had a few Kaliks at a rum shop called Coakley's International Sporting Lounge, on Three Island Dock. There'd been a recent burglary here; Gatorade, water, honey buns, and Snickers bars were missing. Colt. I figured he would come back there to forage again, but the dock was so busy with people heading over to the big Homecoming party at the Bluff, a small village on the other side of the island, that I assumed he'd stay away that night. Bad assumption. A friend and I left Coakley's and joined everyone at the Bluff for heaping plates of lobster and cracked conch, stiff rum drinks, and live music. 
An employee from Romora Bay Resort and Marina on Harbour Island, 19-year-old Mauris Jonassaint, arrived at Three Island Dock a couple of hours after I'd left. Mauris stood at the end of the pier talking to a friend while they waited their turn for a taxi to the Bluff. Suddenly, they heard a boat engine coming toward them. The water was pitch black except for the reflection of lights from Harbour Island. Mauris says they figured it was a boat coming to pick someone up, but he could tell it was moving way too fast through the shallows.
A small white hull appeared out of the darkness, headed right for the dock. Everyone started waving it off, shouting, "Whoa! Slow down!" When the driver got close enough to see that there was a crowd of people there, he immediately spun the boat around and started back for open water. Mauris and the others watched, dumbfounded, as a tall white guy in a light T-shirt and camouflage shorts ran the boat aground on a submerged rock within sight of the pier.
Colt had busted into a vacation home at Whale Point, a finger of North Eleuthera. He broke in looking for one thing: a key to the shiny new 13-foot Boston Whaler Super Sport sitting on a trailer outside. He found it in the garage, then muscled the half-ton boat and motor into the water and started its 40-horsepower Mercury outboard. The unsinkable $10,000 Whaler, designed for use as a yacht dinghy and all-purpose sport boat, wasn't big enough to get Colt farther down the Bahamas chain, but it was plenty of boat for buzzing between the islands at the top of Eleuthera.
Colt rocked the Whaler free and then did something that set the course for his foreseeable future: he decided to turn around and come back to the dock. He stopped the boat about 20 feet away from the pier and shut off its engine. Mauris says he was laughing.
Colt looked up at Mauris and said, "Did you hear about the plane I crashed?"
"That was you do that?" 
"Yeah," admitted Colt. 
"What's your name?" asked Mauris. 
"Colton Harris." 
Mauris says Colt was very friendly and relaxed, and as they started talking he sat back and put his bare feet up on the gunwale. Mauris asked why he'd come to the Bahamas. Colt said he didn't have enough fuel to go to Cuba.
Colt answered every question Mauris and his friend asked. He told them he was from Camano Island and still planned on getting to Cuba. "I asked him how he's getting there and he said, 'Plane.' My buddy was playing with him and said he wanted to go. But Bandit said, 'No, I fly alone.' "
While they were chatting, the current carried the little Whaler toward the dock. Mauris and his friend knew about the $10,000 FBI reward and watched as the boat came closer and closer. When Colt was just about within jumping range, though, he calmly reached over and started the engine, moving the boat back out of reach, then stopping again.
Mauris says the conversation went on for more than half an hour when Colt started to get agitated. "I ask him if he miss his mom, and he's like, 'Yeah,' so I said, 'Then why don't you go back home?' "
"Too many cops," said Colt, who then asked, "So where are your cops?" 
"We don't have that much cops," answered Mauris. 
"Well, call them," said Colt. "I'm bored.… I want to get chased." 
Naturally, Mauris thought Colt must be joking. "But then he started to get mad, saying, 'Call the cops, call the cops! I want to get chased! For real, call them! Call them!' "
Mauris tried to calm Colt down. "I'm like, 'There ain't no cops, man.' "
And there weren't. No one had called them, even though everyone on the dock had figured out that it was the famous Barefoot Bandit bobbing in front of them.
After Colt got mad, Mauris signaled to his buddy, who pulled out a cell phone. He didn't dial the RBPF, though; he called friends who had a boat, whispering to them to hurry up and get there, that they had the Bandit "right here at the dock."
Colt screamed, telling the authorities to get the lights off him. "Don't come any closer!" he yelled. "I'm not going back to jail! Don't come any closer or I'll kill myself!"
Colt spotted the guy making the call. "Why is that guy on the phone?"
Mauris told him not to worry about it. Colt gave a big smile and said, "I'm gone!"
He started up the outboard and began to pull away, turning back to yell to Mauris, "Read about me on the Internet!"
---
The whaler blasted away toward Harbour Island. Across the bay, at the island's Romora Bay Resort, Colt pulled up to the dock and ran onto the grounds heading east, leaving the boat's engine running. At 11:43 P.M. Kenny Strachan, the resort's security guard, approached Colt but backed off when Colt brandished a pistol as he ran away. Strachan called the Harbour Island police and then ran down the dock and took the key out of the Whaler. 
A few minutes later, Eleuthera's chief inspector, Roston Moss, woke to banging on his door. All the landlines were down, and there was only intermittent cell service because a boat anchor had snagged an underwater cable two days before. Given word that the infamous Barefoot Bandit was armed and trapped in a patch of woods near Romora Bay, Moss knew he'd need more manpower to have any chance of corralling the outlaw who'd escaped so many police operations over the past two years. Moss pulled on a pair of denim shorts, threw his bulletproof vest over a muscle tee, grabbed his 9mm, and ran out of the house in his slippers.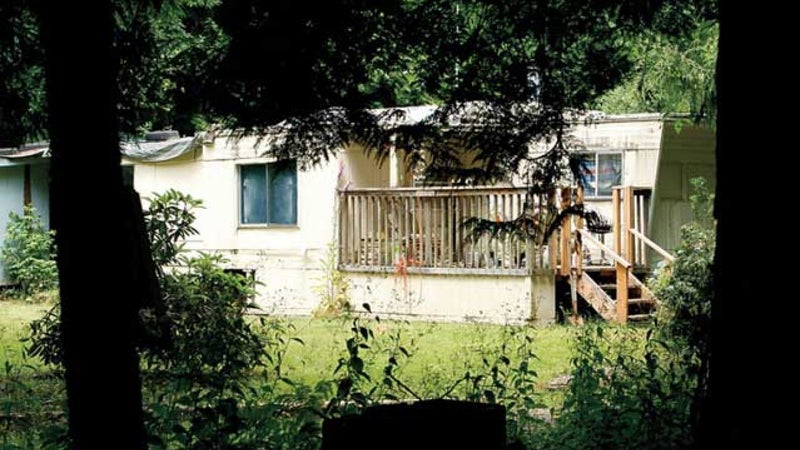 Moss used a hotel's Vonage connection to make calls that were relayed via radio to officers who were spread across Eleuthera, still out policing the late-night independence day festivities. By 1 a.m. he had 16 men. He broke them into two teams. With no night-vision equipment and no dogs, his strategy was simply to contain Colt in the area until sunrise, when he'd be easy to spot in the low scrub. Moss led Team One, which included unarmed members of the local crime watch. Their job was to seal off the island so Colt couldn't escape. Team Two—all cops packing Uzi submachine guns, shotguns, and their 9mm sidearms—was ordered to continue patrolling the edges of the tree line to keep Colt bottled up.
Dawn would break in five hours.
Moss and his team drove to the island's other marinas, telling them to "remain on red alert" so Colt couldn't grab another boat. 
"It seemed like half the island was up and around by now," says Moss. Many came up to the chief inspector asking to be deputized. He told them to just keep their eyes open but not to put themselves in danger, since this was an armed fugitive.
Time dragged on, with no sightings and no action for more than two and a half hours. Everyone was tired and bleary-eyed. Talk among the cops dropped to occasional whispers, then to nothing. Kenny Strachan, now with his shotgun strapped across his back, walked out onto the dock and sat down.
At 2:45 a.m., Chief Inspector Moss got a report of a possible escape boat on Pink Sand Beach. He and his team drove across the island to check it out. As soon as they left, Colt made his move.
Kenny and another guy were on the dock near the marina office, discussing whether Colt might be able to sneak back and take one of Romora's boats.
"Just then a white guy come up and say he heard a boat startin' ," says Kenny. "We listen and suddenly hear boat engines bog down and go whooooo, like when you go full throttle. We start yellin', 'Dat's him! Dat's him!' "
Colt had managed to creep from the woods east of Romora Bay and through the cordon of Team Two cops. He crossed the resort grounds and then made it out onto the dock. At the farthest corner of the marina lay the Lady BJ. The owners of this 76-foot aluminum yacht—a Miami real estate investor and his family—were fast asleep belowdecks with the generator thrumming and air conditioners blowing. They never heard Colt climb down off the dock onto the 32-foot Intrepid they'd towed over from Key Largo as their sport boat. The keys were on board, and Colt fired up the pair of 275-horsepower Mercury outboards.
With a full tank of gas in what the Bahamians call a go-fast boat, he had the range to get to Nassau or Cat Island or Rum Cay or Long Island, or to lose himself amid the hundreds of Exuma cays, all before daylight. If he could just get out of the bay.
Colt opened her up and headed south toward the deep cut between Harbour Island and Whale Point that led to open water.
---
The cops of team two, led by RBPF's Sergeant Hart, ran down to the dock with guns ready, but Colt's boat had already disappeared into the darkness. The only chance to catch him was to find a boat of their own. Hart asked the owners of a 92-foot yacht called Picasso if the RBPF could borrow their sport boat, Dr. J, a 27-foot Boston Whaler Outrage powered by twin 250's. With one or two people aboard, Dr. J could top 50 mph, just like Colt's Intrepid. However, along with Sergeant Hart and three more RBPF officers, who were laden with body armor and weapons, the boat's owner, another visiting boater, and the boat's captain, Ron Billiot, also got aboard. Billiot cranked the engines, tossed off the lines, and headed out into the dark bay. They were already about four minutes behind Colt, and all the extra weight meant there'd be no way the Whaler could catch the Intrepid in a chase. All they could hope for was a lucky break.
A few minutes after the Dr. J took off, Moss arrived at the dock and commandeered another civilian boat. This one wouldn't start, so they tried another. It started, and with Moss, five cops, and the captain on board, it roared off into the pitch-black night.
It was the first time the chief inspector had been out on a boat after dark in this area. Fortunately, he wasn't driving, because the deceptively calm bay hides a nasty surprise for anyone in too much of a rush to check the charts.
Colt, never afraid of going full speed at night, blasted south along Harbour Island. He only had to make it to the end of the island, just 1.1 miles from Romora, and he'd be able to pick out the smudge on the horizon that marked the inlet leading to open water and continued freedom. He'd broken through to unlock whole new levels of the game.
Then, suddenly, everything went to shit. Three-quarters of a mile south of the marina, the Intrepid abruptly slowed, as if the seawater had turned to Jell-O. The engines growled and the propellers churned. Colt had hit a sandbar.
Colt's hand came up; it was holding a pistol, and he fired a shot.
Two things conspired to finally end the Barefoot Bandit's long run. First was the sandy shoal that stretches more than halfway across the bay between Harbour Island and North Eleuthera. To get to the Whale Point cut, boaters have to first steer toward the Eleuthera shoreline to skirt the bar. It's marked on charts and obvious on satellite photos. It's also easy to spot during the day, when the shallows glow a brilliant aquamarine compared with the deeper blue of the surrounding waters. At night, though, it's invisible.
The other thing that got him was also invisible that night. One of Colt's first fascinations, and one of his very first words—the moon—betrayed him. Hitting its darkest phase that morning, the new moon brought dramatic tides. It had sucked water off the sandbar until it sat dead low tide at 2:22 a.m., less than an hour before Colt showed up. A few hours and another 18 inches of incoming tide later and he would have skimmed right across.
Aboard the Dr. J, Ron Billiot knew all about the sandbar. He slowed as he neared the shallows, and they switched on the spotlights. A light-colored hull popped out of the darkness. Idling closer, the men could see Colt at the controls of the Intrepid's center console, one hand on the throttles, one on the wheel. The police began shouting at him: "Stop!" "It's over!" "You're caught!" "Put your hands up!"
Colt's hand came up; it was holding a pistol, and he fired a shot. The officers, each with an Uzi or a shotgun aimed at Colt, saw the muzzle flash but didn't return fire. They yelled at him to drop his weapon.
Colt screamed back, telling them to get the lights off him. "Don't come any closer!" he yelled. "I'm not going back to jail! Don't come any closer or I'll kill myself!" He raised the gun to his temple.
The cops weren't going away, though. After a few tense moments, Colt pulled the gun away from his head. He turned back to the boat's controls, pushing the throttles forward. The Intrepid dug down in the stern, the props chewing into the bottom, but slowly it began to make headway. Colt had bogged down at the shallowest part of the bar, and now his boat's powerful engines were plowing through the sand, taking him toward deeper water.
On the Dr. J, Billiot told Hart that if the Intrepid got just a little farther it'd be off the sandbar, and they'd never be able to catch it. The Barefoot Bandit would get away again.
Back at Romora Bay, Kenny Strachan stood on the dock staring out at the black water when he heard what sounded to him like a war: "Bloom bloom bloom bloom bloom! On and on and on. I thought, Oh my God, they killed him!"
The first shotgun blast hit the port-side outboard engine and peppered the engine well. Other officers fired their Uzis, the 9mm bullets spraying the starboard engine. At least two rounds went toward the center console, where Colt was standing. One passed through the stainless-steel piping at the middle of his seat, tore through the cushion, and cracked the windshield. A second punched into the steel pipe and ricocheted inside until it was spent. Another round went well high and ripped into an aluminum outrigger ten feet above the waterline.
The police officers finally ceased fire after pumping at least 20 rounds into the Intrepid, killing both of its engines. Acrid smoke filled the still night air. For a moment, the only sound was the soft rumble of the Dr. J's outboards.
"Stop shooting! I can't hear! I can't hear!" Colt rose from the deck of the Intrepid, screaming and waving his arms.