Just How Dangerous Are Zip Lines?
Accidents on zip lines in Southeast Asia have left Western tourists with lifelong injuries. As adventure parks make their way across the Pacific and open in every U.S. state, the question to ask: Is anyone regulating them?
Heading out the door? Read this article on the new Outside+ app available now on iOS devices for members! Download the app.
On the morning of July 13, 2015, Rich Sayre and his family arrived at the thatched-roof reception center of Flight of the Gibbon, a treetop adventure park outside of Chiang Mai, Thailand's second-largest city. Sayre, who leads Nike's footwear quality team, lived in the country in the late 1990s and was back for a vacation with his wife, Lisa, their two daughters, and a Thai exchange student they had hosted at their home in Oregon. This was to be the highlight of the girls' trip: zooming from one canopy platform to the next along three miles of braided-metal cables suspended up to 100 feet above the forest floor.
In the past decade, zip-lining has become one of the most popular activities in Chiang Mai, which attracts more than 8 million tourists each year. Out of 14 local zip-line parks, Flight of the Gibbon is the oldest, most widely touted, and—at about $100 per person—the most expensive. The company boasts a half-mile cable that represents "one of Asia's longest single zip-line flights" and promises that its zip lines "exceed qualifications for the highest safety standards in the world." At the time of the Sayres' visit, the company's website noted that "attention to every detail of this protocol has allowed us to fly hundreds of thousands of people on our zip lines without incident." The company runs two other zip-line parks in Thailand and a third located near Angkor Wat, Cambodia's ancient temple complex. Trip Advisor awarded Flight of the Gibbon its Certificate of Excellence for earning high reviews five years in a row, from 2011 to 2015.
At the Chiang Mai reception center, the Sayre family donned helmets and harnesses and received a safety briefing in which they were instructed how to ride the lines. Then they headed into the fragrant tropical forest. They ascended a staircase to the first platform, where they watched as one of their guides, called Sky Rangers, clipped in to a short cable and glided over to the next platform. The guests followed one by one, with a second Sky Ranger bringing up the rear. They sailed across several lines and crossed a hanging bridge. Lisa was enjoying herself when, she says, a Sky Ranger instructed her to pick up the pace. "What's the rush?" she thought. "I wanted to wait and talk to my family."
A Zip Line Accident from Hell
After about an hour, the group arrived at a 980-foot cable that sagged across a wide valley. The setup was designed to use gravity to slow riders on approach so that guests need only raise their legs for a clean landing. Peering across, Rich couldn't see the landing platform through the dense vegetation. "You are basically jumping blind," he says.
Lisa had broken six ribs, as well as her tailbone and pelvis, and had suffered a partially collapsed lung. Moving could have killed her.
A Chinese woman in the group clipped in and disappeared into the greenery. The Sky Ranger radioed his partner at the other side to alert him that she was coming. Without waiting for a response, he signaled for Lisa to go, according to a criminal complaint against Flight of the Gibbon filed by the Chiang Mai public prosecutor. She took off with a running start. A moment later, Rich heard an awful smack, like a wooden bat hitting a baseball. "The sound was horrible," he says. Lisa came back into view, dangling from the line in her harness, unconscious and limp. The Sayres' daughters began screaming. After 30 seconds, Lisa kicked. "We knew she was alive," Rich says.
The Chinese woman, Zi Lei, who goes by Hazel, had stopped just short of the landing platform, according to a written statement she later provided to the Sayres. The Sky Ranger told her to seize the overhead cable while he tried to finagle her onto the platform with his legs. But the cable dug painfully into her hand and she let go, drifting backward to the low point in the line, out of sight of the launch platform. A moment later, Lisa came rocketing across. The collision knocked out both of them. When Hazel came to, the first thing she saw was Lisa's bloody face, inches from her own.
Over the next half-hour, guides retrieved the women and laid them out on the landing platform. Hazel was disoriented. "I felt a lot of headaches and a lot of pain in my body. I couldn't move," she wrote in her statement. Lisa remembers nothing after the collision. She was having trouble breathing and couldn't see out of her right eye, which was developing a nasty purple bruise.
Jessica Bienstock, a physician with the Johns Hopkins University School of Medicine who was on another tour nearby, heard the commotion and hurried over to the platform. She was horrified to see the Sky Rangers encouraging Hazel and Lisa to get up. Lisa had broken six ribs, as well as her tailbone and pelvis, and had suffered a partially collapsed lung. Moving could have killed her. Bienstock asked the guides to bring a backboard and call the "ambulance"—a Toyota pickup with a metal canopy on the back. Someone brought a first-aid kit, but, according to Bienstock, there was almost nothing in it except gauze, medical tape, and Band-Aids.
After a pit stop at a nearby clinic to drain fluid from her right lung, Lisa finally made it to the Chiang Mai Ram hospital two hours later. Doctors there discovered damage to her optic nerve. In hopes of saving her vision, the family paid $20,000 to have her flown to Bumrungrad International Hospital in Bangkok, about 300 miles to the south. Lisa was in the intensive care unit for three days while Rich debated whether to approve a risky surgery to save her vision that would involve cutting open her skull. "Ultimately, we decided not to do it," he says.
Gary Searle, Flight of the Gibbon's current managing director, disputes the Sayres' account but declined to comment in detail because of pending litigation. The Sayres have filed a $1.4 million lawsuit against the company.
---
Rising Injuries and Deaths
Before they were tourism attractions, zip lines were used to ferry people, goods, and livestock across remote jungle ravines. American biologist Donald "Monkey Man" Perry pioneered the first canopy zip line for research in 1979 using 1,200 feet of polyester rope that connected three tree crowns high in the Costa Rican rainforest, where he was studying primates.
In 1996, Canadian entrepreneur Darren Hreniuk adapted Perry's concept to launch the self-proclaimed Original Canopy Tour in the cloud forests of Monteverde in northern Costa Rica. As an aerial alternative to familiar attractions like whitewater rafting or nature hikes, zip-line parks exploded in popularity. Today, there are dozens in Costa Rica alone, and hundreds, if not thousands, strung up in tropical destinations around the world. According to Guinness World Records, the longest zip line on earth is the 8,300-foot Monster at Puerto Rico's Toro Verde Adventure Park, which sends riders careening at 93 miles per hour.
Now they're coming to a city near you. In the past five years, hundreds of commercial zip-line parks have opened in the United States. At least 400 are open nationwide, and more are on the way. You can zip-line across ski runs in the off-season at Hunter Mountain in New York or over giraffes at the Columbus Zoo. In Paso Robles, California, you can ride the Pinot Express zip line over the Santa Margarita Ranch vineyard. You can even zip-line in your own backyard using DIY kits from companies like Slackers and Ripline.
It may seem straightforward to send one person at a time over a fixed line, but the risks of zip-lining are more in line with whitewater rafting than riding a roller coaster. A 2015 study in the American Journal of Emergency Medicine found that the number of zip-line injuries in the United States has increased from a few hundred per year in the late 1990s to more than 3,600 in 2012. (Unfortunately, no one tracks total participation, so it's impossible to determine an injury rate per capita.) Researchers at Ohio State University found that almost 12 percent of zip-line injuries resulted in fractures or other injuries requiring hospitalization, making zip-lining mishaps at least as serious as rock climbing.
There is no central repository of fatalities, but more than a dozen news reports describe people dying on zip lines in the United States since 2006. In 2015, a 12-year-old girl at a YMCA camp in North Carolina died after her tether snapped over a 40-foot canyon. The same year, an 18-year-old man in Tennessee died after a gruesome fall when his neck became entangled in the safety harness. Last May, a woman died at Sundance Mountain Resort after colliding with a falling tree. In August 2016, a woman fell to her death after becoming disconnected from the safety wires at the Go Ape Tree Top Adventure in Delaware. By comparison, more than 300 million people visit amusement parks each year, and only 3.8 deaths occur annually, according to a report from the U.S. Consumer Product Safety Commission.
The relatively high rate of injuries and deaths from zip lines may be due to the fact that safety regulations across the country are variable and haven't kept pace with the growing industry. "Right now, it's kind of a patchwork of regulation that varies from state to state," says Shawn Tierney, executive director of the Association for Challenge Course Technology (ACCT), one of three industry organizations that publishes voluntary standards. "Most zip-line regulations come from amusement rides, and that doesn't quite fit," he says.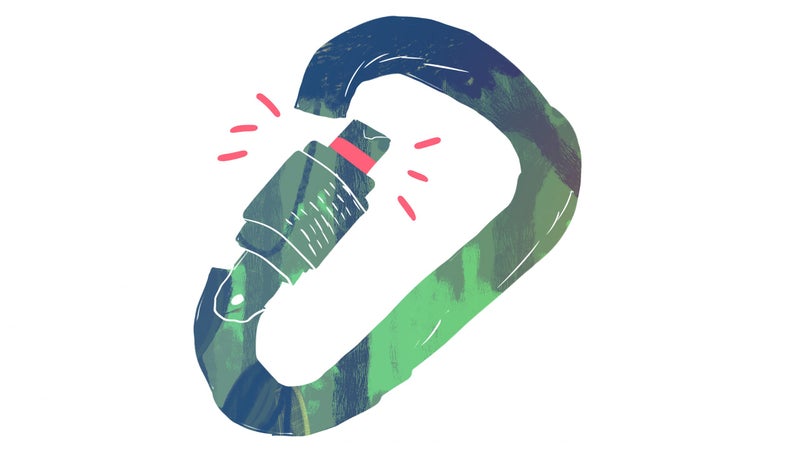 How Are Zip Lines Regulated in the U.S.?
In about half of all U.S. states, primarily those in the Midwest and on the East Coast, commercial zip lines are overseen by state agencies responsible for oversight of roller coasters or elevators. In most places, including Illinois and Georgia, the state labor department oversees zip lines. In Florida, the task falls to the Department of Agriculture. In Connecticut and Maine, it's the state fire marshal. And in states like Arizona or Virginia that lack state oversight, zip lines may be subject only to city or county regulations. In Shenandoah County, Virginia, for example, building inspectors are responsible for vetting zip-line platforms.
However, regulators don't typically inspect individual zip lines in person. According to a summary of regulations compiled by zip-line vendor Experiential Systems, officials often review only engineering plans and operation manuals for permit approval and licensing and simply require operators to undergo annual third-party engineering inspections. Zip line accidents in North Carolina and Hawaii have spurred calls for mandatory safety regulations in those states, but such measures are unlikely to include state inspectors on the ground. "We don't have enough manpower," an official told Hawaii News Now.
The ACCT's goal has been, in part, to fill that gap by laying out uniform safety standards. In January 2016, the American National Standards Institute, an umbrella organization that oversees voluntary standards for everything from chairlifts at ski resorts to carabiners for climbing, accredited the ACCT's zip-line-specific standard, which lays out specifications for things like braking systems and staff training. Several states have already begun to incorporate it into law. West Virginia's Zipline and Canopy Tour Responsibility Act, which passed in 2011, requires operators to "construct, install, maintain, and operate all ziplines and canopy tours in accordance with ACCT [standards]."
"Right now, it's kind of a patchwork of regulation that varies from state to state."
But without official safety statistics and consistent regulations, it's not easy for consumers to know whether a zip line is safe to ride. The ACCT does not vet zip-line courses directly, but it does provide training and certification for inspectors and maintains a list of accredited vendors that design and consult with zip-line parks. Tierney recommends that potential riders ask operators whether they've had accidents, whether the zip line was built and inspected by an accredited vendor, and whether they are licensed by the government. "This is where the 'buyer beware' adage comes into play," he says. "People have to do their homework."
Done safely, zip-lining can be a family-friendly activity, but it's not necessarily something that should be undertaken on a whim where information may be scant and regulations lacking. Ken Jacquot, president of Challenge Towers in North Carolina, an ACCT-accredited vendor that has inspected zip lines in the United States and Central and South America, says the industry is improving overall, but he's seen plenty of shoddy designs. "When you have people flying at certain high rates of speed, you want to make sure you slow them down in time," Jacquot says. "There are people putting stuff up that doesn't necessarily do that."
---
Zip Lines Abroad
If regulations and oversight are inconsistent domestically, they're almost nonexistent internationally. Flight of the Gibbon, with its stellar online reviews and polished English website, appears to be a safe, well-oiled operation. Yet its complicated history is enough to engender concerns about nascent zip-line enterprises around the world.
Flight of the Gibbon was the brainchild of New Zealander David Allardice, an adventurer with first descents on rivers in Myanmar and Tibet under his belt. In 1999, he co-founded a luxury resort in Nepal that offered bungee jumping, canyoneering, and a high ropes course. Chiang Mai, Allardice thought, would be the perfect place for a zip line. "It's one of the best ways that kids and people of all ages can experience the jungle," says Eric Southwick, who worked closely with Allardice as the operations manager at Flight of the Gibbon's Chonburi location, which opened in 2009.
In 2007, according to former employees who spoke on the condition of anonymity, Allardice joined up with an American businessman named Steven McWhorter, whom he met through the expat network in southeast Asia, and Steve Saunders, a Brit who owns the Sanctuary spa resort in Koh Phangan, in southern Thailand. The men identified a site for a zip line just north of Chiang Mai. Over the next year, the three men erected more than a dozen zip lines in the forest, along with hanging bridges and abseil stations, former employees say.
The names of McWhorter, Allardice, or Saunders do not appear on company documents filed with the Thai Department of Business Development. Flight of the Gibbon's Gary Searle claims that McWhorter was a consultant and denies that he has been a partner or manager. Saunders, Searle says, advised the company but is currently not a shareholder. (McWhorter did not respond to multiple requests for comment. Saunders could not be reached for comment.) McWhorter's wife, Supaporn "Nina" Chumsri, registered a company called Tree Top Adventure Co. Ltd. in 2007 to obtain a tourism license for Flight of the Gibbon and remains listed as a principal shareholder of Tree Top. Her Thai relatives also established Fire Fly Services Co. Ltd. and, later, Sky Walk Adventures Co. to pay foreign employees of Flight of the Gibbon, including managers and safety officers, who required work permits, according to former employees.
"We work with people, and people are not perfect. They never are."
Allardice took safety seriously—training employees, requiring drug tests, and making them sign a strict protocol—according to Southwick and another zip line expert who worked at Flight of the Gibbon and asked to remain anonymous. He was also fastidious about pruning trees to ensure that Sky Rangers had clear line of sight between platforms. On longer lines, Sky Rangers were required to provide radio confirmation that the line was vacant before sending riders down. Allardice had test customers secretly ride the zip lines to make sure standards stayed high. But according to several former employees, without constant oversight, Sky Rangers were often lax about safety, lowering customers too quickly during abseils and clipping a second rider onto a line before the first one had been properly transferred to the platform, according to several former employees. In response to these accusations, Searle told Outside, "We work with people, and people are not perfect. They never are." He also noted that safety has been a priority since he became part of the company's board last year.
Zip Line Accidents and Lawsuits (or Lack Thereof)
In 2012, disaster struck. A woman from Bangkok named Khun Poo stalled out on a 2,600-foot line during a heavy rainstorm and was struck by a second customer. She broke her hip, requiring two operations. She still needs a cane to walk. The same year, a Taiwanese businessman named Parry Lin also failed to reach the landing platform on an 980-foot line—the very same where Lisa Sayre would have her zip line accident. A Sky Ranger careening down the line crashed into him, feet-first. Lin suffered seven broken ribs and two broken vertebrae, according to a report filed with the Chiang Mai Tourist Police. The company paid his Thai hospital bills, according to Lin's wife, Christine Liaw, but it took Lin a year to recover in Taiwan, and he still has trouble working a full day. "It is like a nightmare in our mind," Liaw told Outside.
Following that zip line accident, Allardice emailed Liaw. He wrote that he wanted to gather as much information as possible to "make sure it does not happen again." But she didn't respond, and he never followed up with her. On April 25, 2013, at age 56, Allardice died of melanoma on his visit to a zip line he was building in Cambodia. Flight of the Gibbon posted a glowing remembrance of him on the website, praising him for "making our company the best it could be."
If an accident like this happened on U.S. soil, we might expect a lawsuit, negative publicity, and a flurry of new regulations from local authorities. But when tourists are far from home, in a place like Thailand or Ecuador, typically they don't take the time to file lawsuits or campaign for change, which would involve navigating foreign bureaucracy. And since there isn't direct oversight of zip-line parks in many developing countries, it's easier for accidents to occur without consequences.
Southwick stopped working for Flight of the Gibbon after Allardice's death. The current safety manager, Bryan Schwartz, who previously worked under Allardice, said in an email to Outside that Flight of the Gibbon has kept up the late co-founder's high standards. "The basics of all our safety procedures were designed by him, and they have been continually updated to meet international standards." Schwartz wrote. "I take considerable pride in our operation, particularly in our safety."
---
The Consequences
On March 29, 2016, the two Sky Rangers who led the Sayres' tour turned themselves in to the police during a criminal inquiry into Lisa Sayre's accident. In October, they pled guilty in court to charges of "negligence and causing grievous bodily harm" by failing to properly communicate with each other using their radios. The moment was bittersweet for Rich and Lisa, who traveled back to Thailand to testify at the Sky Rangers' trial. "It doesn't matter which guide is guiding the trip," Rich says. "These horrific collisions keep occurring."
That's one reason the Sayres filed a $1.4 million civil lawsuit against Flight of the Gibbon in Buriram Provincial Court in September. They allege that the company is liable for the negligence of its employees, and they're seeking $85,000 for medical expenses paid in Thailand plus $560,000 in future expenses they anticipate in the United States. The Sayres are also seeking $560,000 for disability and loss of work, along with $140,000 for the company's failure to take responsibility for the accident. A civil trial against the company and one of its main agents, a relative of McWhorter's wife, is scheduled for March.
Lisa, who is 58, remains blind in her right eye. She can walk and has started taking dance classes again, but she still suffers from back pain. Her CT scans indicate that she had two strokes shortly after the accident. Lisa stumbles over words and has trouble following conversations. "Life is more challenging than it used to be," Rich says of Lisa's disabilities. "She's 58. What's life at 68 or 78?"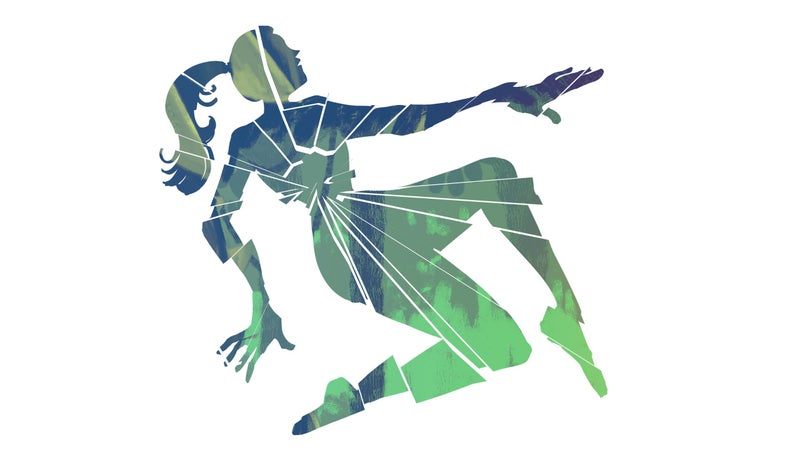 Flight of the Gibbon isn't the only Chiang Mai outfitter having trouble keeping tourists safe. Two deaths at other zip lines there have drawn the ire of local authorities. In June 2015, a Chinese tourist at Skyline Adventure wasn't attached to a safety line and fell off a 90-foot platform to his death. Then, in October 2015, a tourist reportedly broke her neck during a bizarre accident at Flying Squirrels, when two tourists were intentionally placed on the same zip line. Last April, under pressure from the Ministry of Tourism and Sports, all zip-line operators in Chiang Mai reportedly agreed to abide by a set of regulations, which included better training for guides, improved brakes, and the use of two safety lines.
In an interview with Outside in August, Searle said Flight of the Gibbon takes safety seriously through third-party inspections by engineers, quarterly visits from EMS officers, and thorough training of Sky Rangers. "Our safety record places us among the very best zip-line courses in the world," he said. The company's website now touts its adherence to ACCT standards, and Searle says it plans to be the first in Thailand to employ a full staff certified by the ACCT. "We are really sorry that somebody got hurt," Searle says. "At the end of the day, we are constantly improving."
Such assurances may ring hollow to three Israeli tourists who visited the park on December 16. According to the Bangkok Post, all three visitors, including a seven-year-old boy, collided with one another on a line and were taken to the hospital. The most seriously injured was a 40-year old woman, Orit Rov, who was placed in intensive care and has since been released. Flight of the Gibbon shut down for two weeks, and the police promised an investigation. (Requests to Rov for comment were not returned.)
By mid-January, Flight of the Gibbon was back in operation. The company has updated the safety section of its website. It no longer features a claim about its unblemished safety record.