Sponsor Content: HIRSCH WHISKEY
Meet the New Generation of Modern-Day Explorers
The scientists, athletes, and photographers redefining our sense of adventure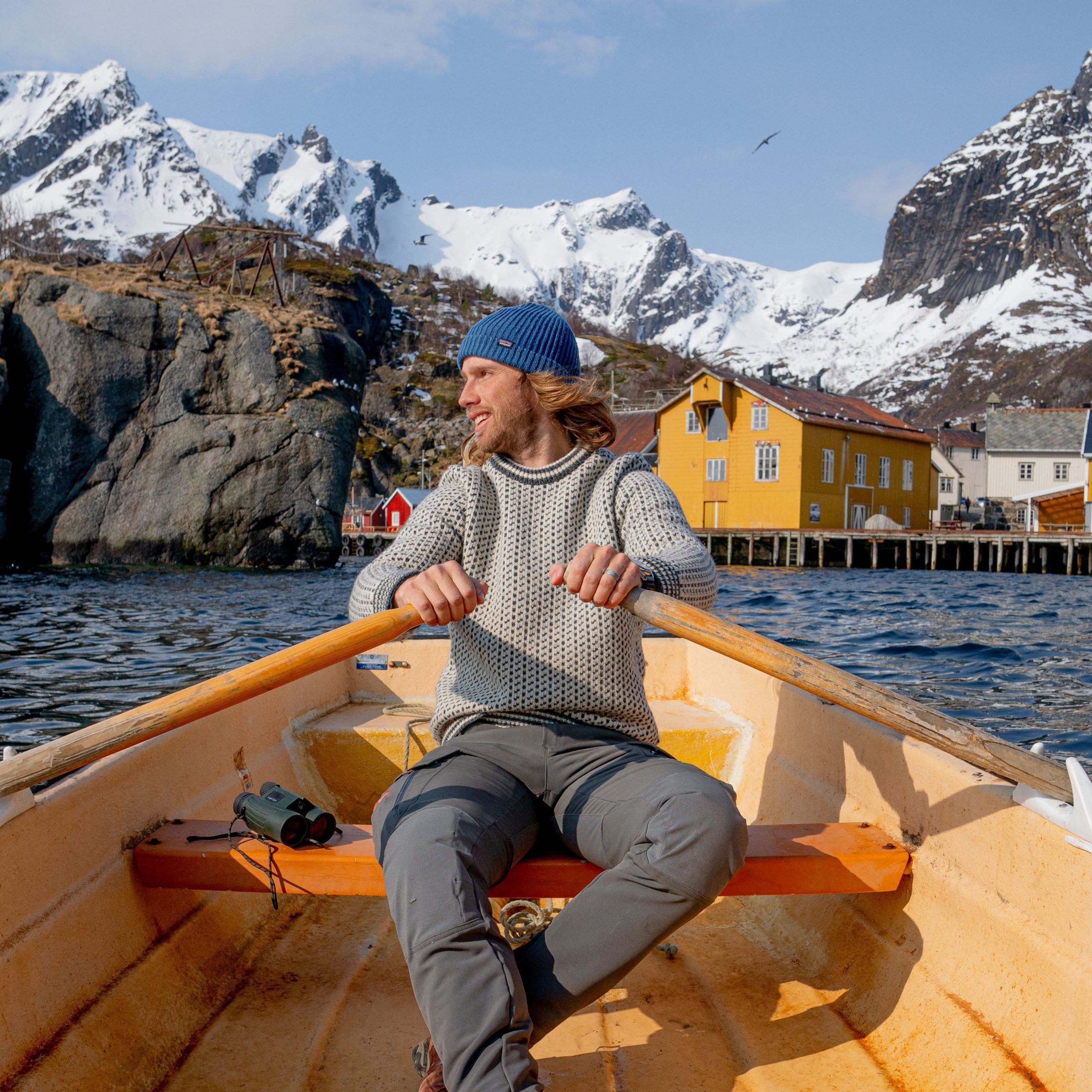 It's hard to say exactly what adventure looks like these days. And that's a good thing. Instagram, #Vanlife, the rise of glamping, and adventure-minded brands like HIRSCH Selected Whiskey, which is sponsoring a new crop of explorers (like Charles Post and Rodrigo Trevino, below), have all helped transform the landscape. Plus you've got the explosion of diverse adventure- and outdoor-focused communities, nonprofits, and groups. The result is that it's never been easier to find your people, find inspiration, and find your own flavor of adventure. Don't believe us? Here are four explorers who are navigating the world in their own way, on their own terms.
Charles Post: The Ecology Evangelist
Charles Post has a hard time describing what he does for a living. He's an ecologist by training, but also a filmmaker, writer, photographer, and founder of a nonprofit. The common theme that unites all his work: connecting people with the natural world around them.
It's why he co-founded The Nature Project, which partners with professional athletes to teach underserved kids about the joys of getting outside. It's also why he's made award-winning films about raptors and bighorn sheep that people actually want to watch. Even his Instagram is designed to get people excited about nature. "I like showing hunters or surfers that the migration patterns of butterflies are super rad," Post says, "and distilling complicated themes in a way that can be shared over a drink."
Whatever project Post is working on, it all boils down to developing a deeper relationship with nature. And for that, he says, all you have to do is take a closer look around. "Get to know the names of the animals around you. Learn five birds that frequent your yard. You'll be amazed at the joy this knowledge will spark."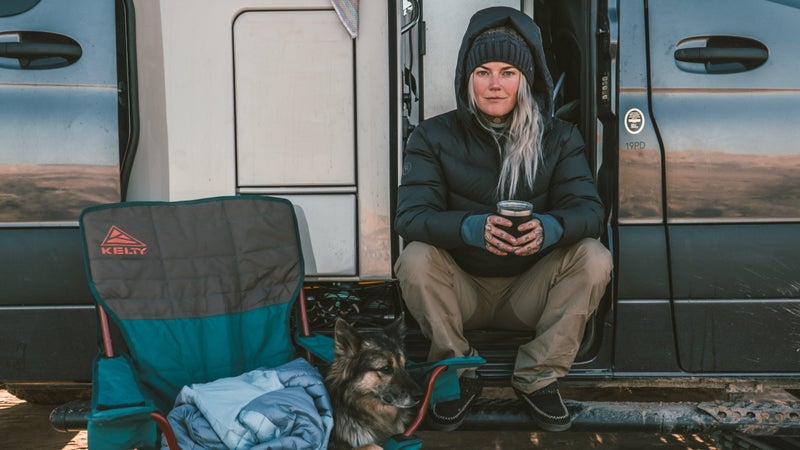 Kalen Thorien: The Perpetual Beginner
For Kalen Thorien, it began with skiing. Although she didn't start until she was 16, by her twenties she had established herself as one of the hardest-charging pro skiers in the game. Soon after, she realized that she'd like doing other things—fly-fishing, backpacking, riding badass motorcycles—just as much as skiing.
So a few years ago she reinvented herself as a multisport adventurer. "One summer, my goal was to wake up in a tent as often as possible," Thorien says. "I pack-rafted, backpacked, explored the Grand Canyon…I call it my 'summer of love.'" This year, Thorien is changing trajectories again, giving up a static home for life in a 4×4 rig and switching from riding street-centric Harley Davidsons to trail-ready dual-sport motorcycles. "Reinventing yourself is important for every explorer, whether you get paid to do this or not," Thorien says. "You think you have one idea of what you want to do. Then you have a night out with your friends, and you come up with a better idea, and you go for it."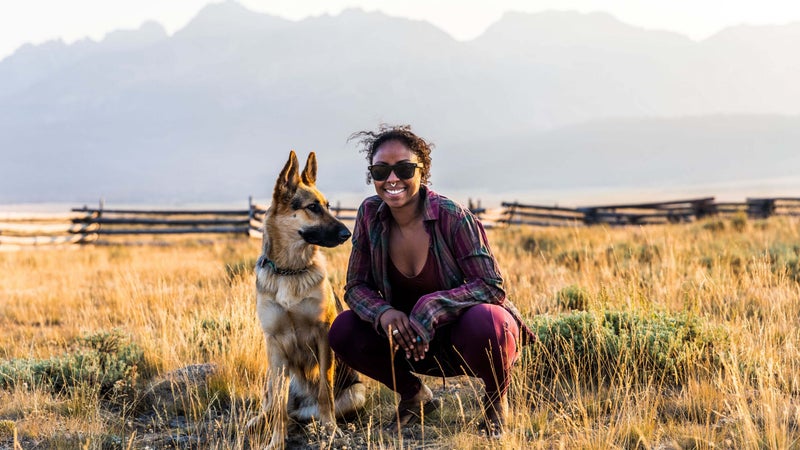 Noami Grevemberg: The #vanlife Inclusivity Advocate
Freedom and constantly changing scenery are great. But for Noami Grevemberg, who's been living in her van full-time since 2016, it always comes back to the people. "We live in a 35-year-old Volkswagen, so we break down a lot. Strangers have fixed our van, offered us food, been so kind and generous when we were at the lowest of lows. I've learned to put trust in human beings…it changes you."
So much so, in fact, that in 2019 Grevemberg founded Diversify Vanlife, a platform designed to amplify little-heard voices in the nomadic world. "There's a big part of our community that doesn't fit the narrative that you see in mainstream media," Grevemberg says, adding that it's not just minority races, genders, and sexual orientations that are getting overlooked, but people in a lower tax bracket too. "The way vanlife is represented right now feels like gentrification in a way. How do we create space for someone who can't afford the $60,000 rig? There are so many ways to pursue nomadicism, and all those stories deserve to be told."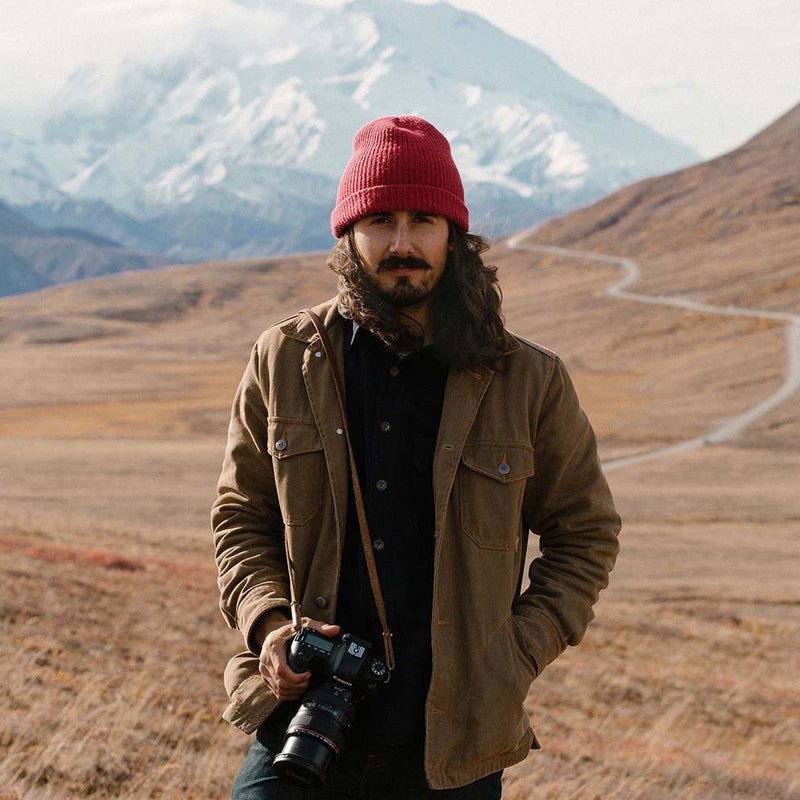 Rodrigo Trevino: The Horizon Chaser
Rodrigo Trevino has a plan. As soon as the pro photographer finishes converting his Chevy Silverado 2500 into an off-road camper, he's heading south to surf Baja for a couple of months. "Maybe swim with the whale sharks," he says. Or he'll head north to surf and hike through the Pacific Northwest. The direction isn't important. What's important is that he's on the road, with no strict itinerary. "I want to let the weather guide me. My photography is more organic when I let the flow take me places."
The key for Trevino was figuring out how to get in that flow. He had a more traditional job (he worked at Avis Rent A Car) for years, but felt trapped. "When I finally got on the road, I felt like a dog at the dog park off-leash." And while he's been chasing that feeling ever since. These days you're just as likely to find him backpacking or glamping as you are in his off-road camper, shooting for brands such as Blundstone and Paka Apparel. "I'm lucky to have the job that I have," he says. "But people don't have to go so far to find adventure. You can find adventure 30 minutes away, or right down the street. Just get outside."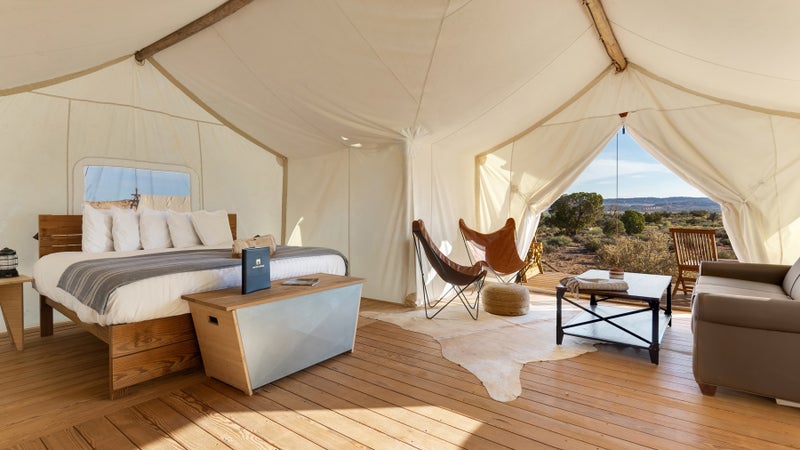 Be Your Own Inspiration and Win Big
Outside and HIRSCH Selected Whiskey, The Horizon, are teaming up to give one lucky winner the ultimate glamping getaway from Under Canvas, worth up to $5,000. All you need to do is show us how you're redefining exploration in your life for a chance to win the grand prize. Enter your photo below or share a public photo on Instagram with #ChaseYourHorizonContest and @HirschWhiskey.
---
Founded in 1974 by A.H. HIRSCH, today HIRSCH Selected Whiskey continues to chase new and unique expressions of whiskey as a modern explorer would chase their horizon. The newest offering —is an adventurous, forward-looking interpretation of a Straight Bourbon — a love letter to the modern-day explorer chasing new and uncharted territory.