The Most Dangerous Games
Tips for surviving seven of the world's deadliest adventures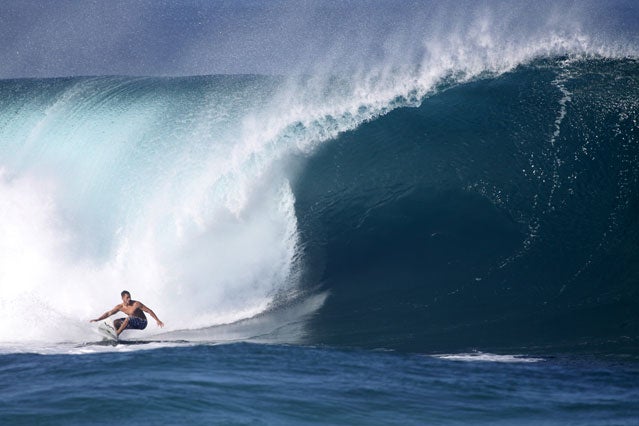 Mana Photo/<a href="http://www.s(Photo)
Heading out the door? Read this article on the new Outside+ app available now on iOS devices for members! Download the app.
Why do we seek out the gnarliest singletrack, the murkiest whitewater, and the steepest ski runs? Why don't we just sit on the beach and watch the waves roll in rather than surf them? It's called the element of danger, and it's what pumps up our adrenaline and makes the finish line so sweet. While it's impossible to totally eliminate danger from any outdoor pursuit, good fitness, prudent planning, and a little bit of skill can minimize it. But there are a few trips out there where danger—and even death—are a serious possibility. Here are some of the U.S. and Canada's riskiest adventures, and our strategies for surviving them.
The Most Dangerous Trips: Hiking Long's Peak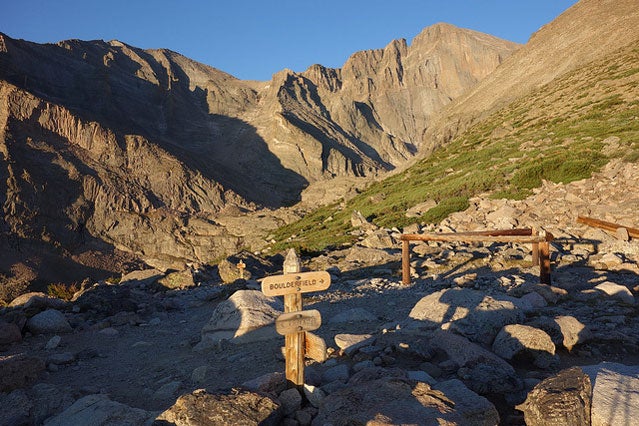 Wake up before sunrise on a summer morning in Estes Park, Colorado, and the most abundant wildlife you'll see is bleary-eyed hikers heading off to the trailhead for the Keyhole Route up 14,259-foot Long's Peak, the tallest summit in Rocky Mountain National Park.
The 15-mile roundtrip up Long's is not really a hike. It's more like a gauntlet of fickle weather, lung-withering climbs, and long drops capped with a brutal 1.5-mile technical scramble through a boulder field to the summit. At least 57 people have perished trying to knock off the mountain since 1968, an average of one to two deaths per year. Luckily, the last two years have been relatively safe, but in 2010, two peak-baggers fell to their deaths from 300-foot ledges in separate instances on the Keyhole Route.
Stack the odds in your favor by starting early and turning back at the first sign of foul weather, lightning, or altitude sickness. If you lose the trail, which can be hard to follow in some locations, backtrack until you find your way—sheer drops can be hiding behind any boulder.
The Most Dangerous Trips: Climbing Denali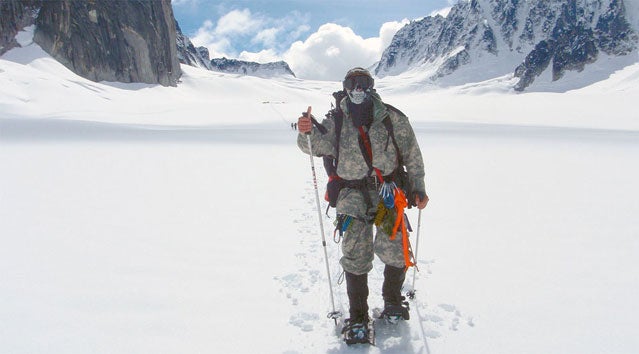 Denali is deceptively short for a man-eater. At 20,320 feet, it's a fraction of the height of peaks like Everest or K2. But Denali's 18,000-foot vertical rise from its base plateau makes climbing it a three-week slog, one that takes its toll on would-be summiteers. Of the 1,200 or so adventurers who attempt the mountain each year, the vast majority on the West Buttress Route, a little more than half make it to the top. And while most of them make it back down, a disconcerting number don't. During 2011, seven climbers died, and in the 2012 season six mountaineers lost their lives, including four Japanese climbers who were caught in an avalanche and a Finnish man attempting a ski descent of the mountain.
What makes Denali so deadly? For one thing, climbers underestimate the peak because of its height. But its high latitude and complex weather patterns make Denali unpredictable. And climbers' sheer exhaustion on the descent has made Denali Pass, a 45-degree slope on the way back to high camp, a veritable graveyard for tired mountaineers.
Keeping safe on Denali means turning back at the first sign of trouble. Signing on with a guide service like Alpine Ascents International ups your chances of success and survival. But even that is no guarantee—in 2011, a rope team led by a veteran guide took a tumble, killing two clients.
The Most Dangerous Trips: Paddling the Forks of the Kern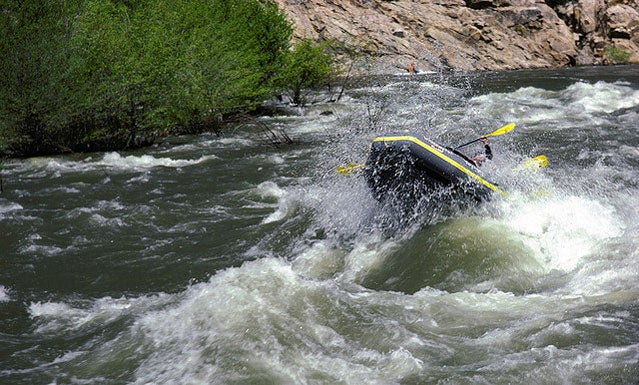 You've been warned—at the entrance to Kern Canyon, an information sign tallies the number of deaths on the river since 1968. At last count, it stood at 266. That stat hasn't dissuaded thousands of paddlers from braving the 22-mile stretch of classic Class IV and V rapids just north of Bakersfield, California, over the decades. The body count is so high for several reasons. First, the risk is worth it: the Forks of the Kern, which originates in the Golden Trout Wilderness and rolls through the Sequoia National Forest, is one of the most beautiful and challenging river trips in the world. Second, many of the Class V monsters are unscoutable, meaning paddlers literally don't know what they're getting into.
Most of the river's fatalities come from unprepared newbies, swimmers, and jackasses taking on the river with pool toys. Still, last year two rafters drowned on the river. In an editorial, Bakersfield Fire Chief Douglas Greener implored everyone to stay vigilant. "I recall my own Fire Department swift-water rescue training years ago and the impression the Kern River made on me," he wrote. "What appeared to be a relatively calm surface concealed angry momentum and force. It only takes being battered and bounced around once to know that endeavor should be entered into tentatively."
Even better, enter into it with professional help. There are half a dozen world-class guide services operating on the Kern, and in the last 30 years only two people have died on guided rafting trips. Kern River Outfitters is a good bet.
The Most Dangerous Trips: Surfing Pipeline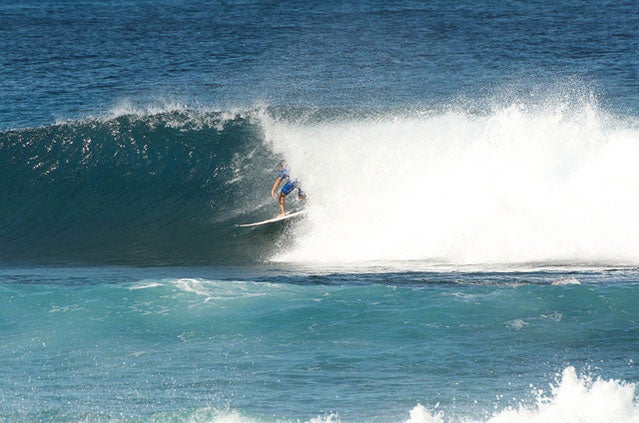 Pipeline at Banzai Beach on Oahu's North Shore is the world's most iconic surf break, and a strong contender for most dangerous. The wave, which averages eight to nine feet but can hit up to 20, is known for it's perfect tube. It's also famous for being shallow, with a hard lava reef lurking just feet below the surface. A wipeout can lead to a severe case of reef rash, a head wound, or worse, can grab and hold you under. To compound things, a rigid pecking order at Pipeline means pros and locals are entitled to the best, cleanest waves. Visitors and Pipe virgins have to fight for unpredictable "scrap" waves. That's what got aspiring Japanese pro Moto Watanabe in trouble in January 2010. He launched into what looked like an average swell only to have the wave mutate into a massive curl, driving his head into his own board. He died 11 days later. While the Pipeline averages one death per year, it's indiscriminate, taking pros and novices alike.    
If you have the brass to challenge the Pipe, start out on a day with smaller swells. Not only will you avoid some of the jostling at the lineup, you'll get a crash course in how to survive it. When the wave catches up to you—and it will—make sure to keep clear of your board, which can cause injuries, and go down feet first in case you get slammed into the reef.
The Most Dangerous Trips: Biking Porcupine Rim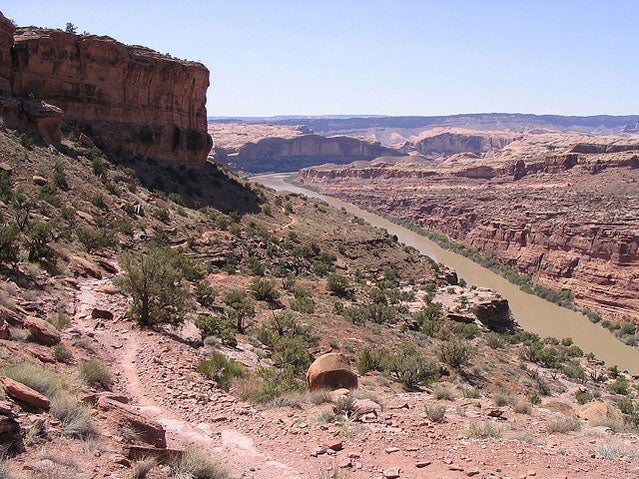 Porcupine Rim is second only to Slickrock as the most popular bike trail in Moab, Utah. But just because it's in the Disneyland of trail riding doesn't mean anyone is watching over you. Once you leave the parking area, you're on your own for eight miles of jeep road and three miles of steep, techy singletrack. That's a recipe for tired, dehydrated, and inexperienced cyclists to get into trouble, and they do. Over the years there have been over 65 rescues called for on the trail, from falls to unprepared bikers caught in freak blizzards. In 1995, two boys from Iowa plunged 150 to their death after veering off the trail, while in 2005 a 15-year-old girl on a family bike ride died of dehydration on the trail.
Keeping safe on the Porcupine means planning for the desert. Like any trip into the backcountry, check the weather, but be prepared for anything. Most of all, bring more water than you think necessary—the high desert has a way of wicking away moisture at an incredible rate. And if you're rolling solo or in a small group, let someone know where you are. If you don't show up at the bar that night, they'll know to call search and rescue.
The Most Dangerous Trips: Skiing Delirium Dive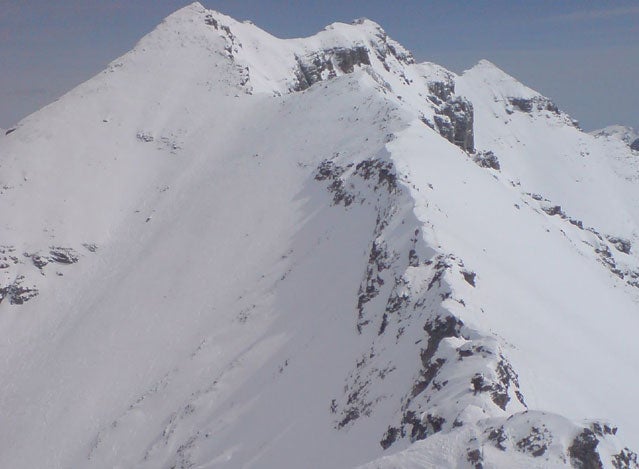 When it comes to skiing deaths, the Grim Reaper spreads the pain equitably across U.S. ski resorts and backcountry slopes. According the Ski Industries Association, roughly 40 people per year die while skiing and 40 more sustain life-threatening injuries on terrain ranging from backcountry bowls to bunny slopes. While it's hard to pick the place with the most danger, the Delirium Dive freeride zone at Sunshine Village in Banff makes our knees tremble. Just to enter the 50-degree drop zone you need to prove you have an avy transponder, a shovel, and a partner; the 1,600-foot double black chute is always primed for avalanches. Once you catch your breath and dip your tips over the initial 40-degree lip, you're on your own. 
Even though it's in-bounds, surviving Delirium means having a backcountry mentality—no one is there marking corduroy lines for you, so scout your routes from below and don't experiment. Large hidden bands of rock and unstable snow can turn an exhilarating run into a deadly one.
The Most Dangerous Trips: Running the Barkley Marathons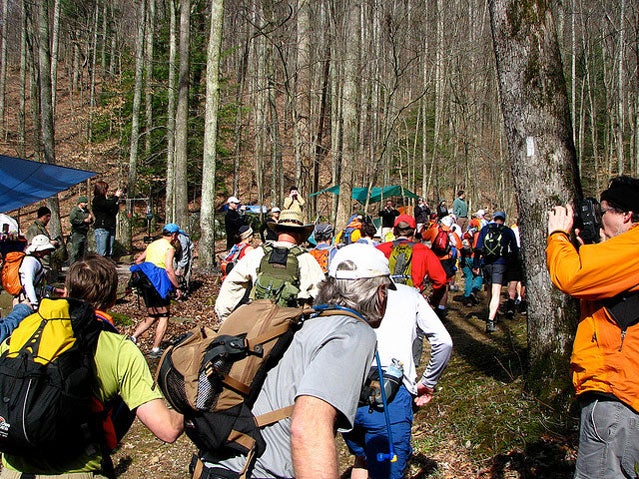 Ultramarathons are difficult by definition. But the Barkley Marathons, a 100-mile run through Frozen Head State Park in Tennessee dubbed "the race that eats its young," seems to be designed to cause maximum pain. That's because the masochistic loop with 59,000 feet of elevation gain tends to destroy its racers—since it began in 1986, only 11 out of 700 competitors have ever completed the race in the allotted 60 hours. The race consists of five, 20-mile loops through the steep Appalachian forest, much of it off road and off trail, requiring a map and compass to navigate. Finishing one loop in under 10 hours is considered an elite time.
But the real danger is in the terrain. The slick climbs and ledges that racers navigate in the dark mean sleep-deprived runners can take a nasty fall at any moment. In 2006, one racer became lost in the woods for over 30 hours after completing just three miles of the course. No one even noticed.
So how do you survive the Barkley? Don't worry, you'll probably never get the chance. The 25 to 35 spots are allotted to elite ultramarathoners and hardcore amateurs who learn the arcane registration process—which includes writing an essay and handing over your license plate—from Barkley's crazed alumni.
Lead Photo: Mana Photo/<a href="http://www.s