Do Not Follow Your Phone into Mount Vesuvius
The outdoor world has produced another horror story involving a clumsy tourist, a lost cell phone, and a search and rescue mission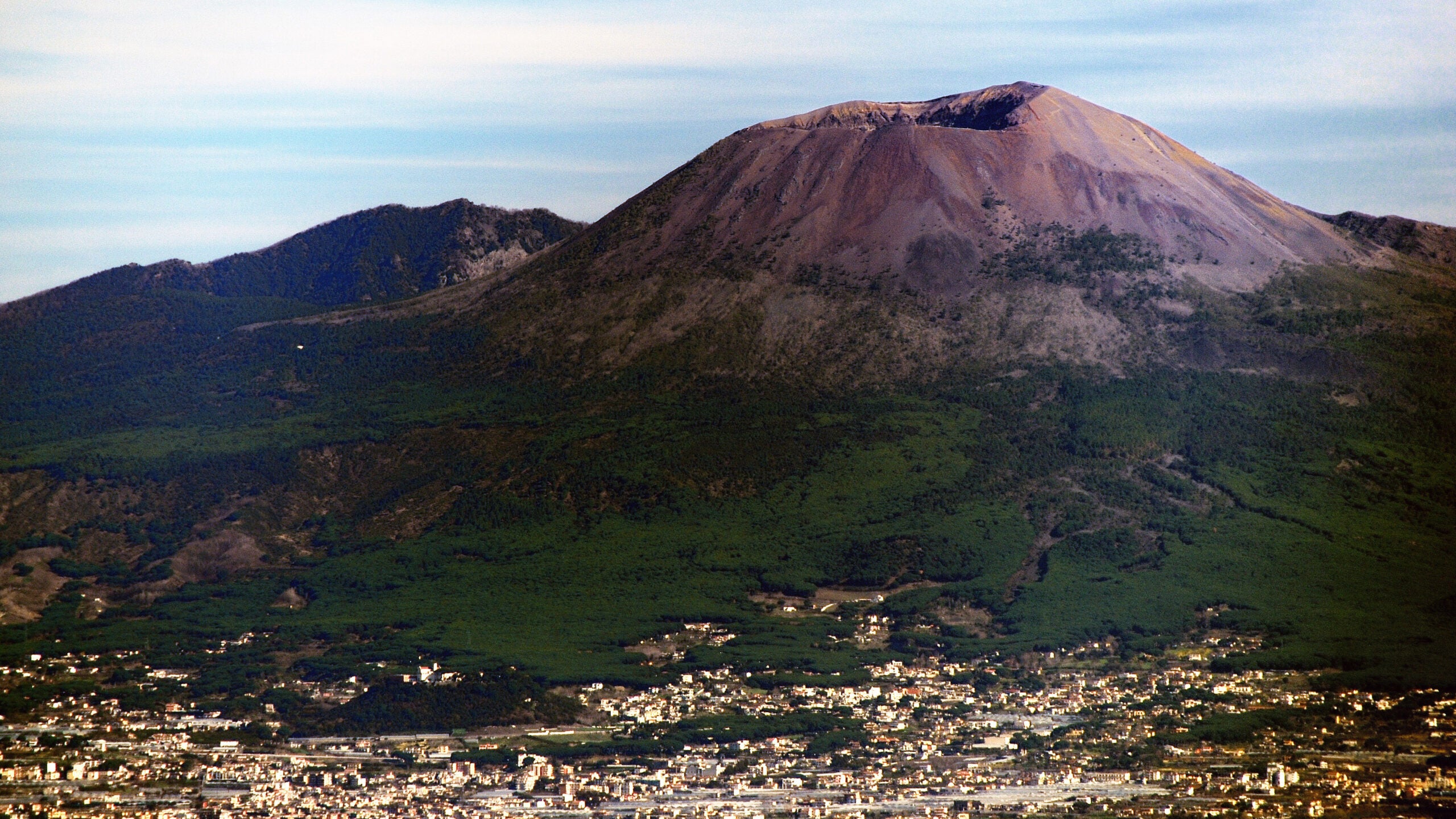 Bruno Brunelli/Getty Images
Heading out the door? Read this article on the new Outside+ app available now on iOS devices for members! Download the app.
Over the weekend, an American tourist visiting southern Italy slipped and fell into the crater of Mount Vesuvius while chasing after his fallen phone. The tourist, identified as 23-year-old Philip Carroll of Maryland, hiked to the summit of the 4,200-foot active volcano alongside several friends and family members on a closed trail, officials said. Then, when he reached the top, Carroll stopped to snap a selfie, only to drop his phone into the volcano's 900-foot-deep caldera.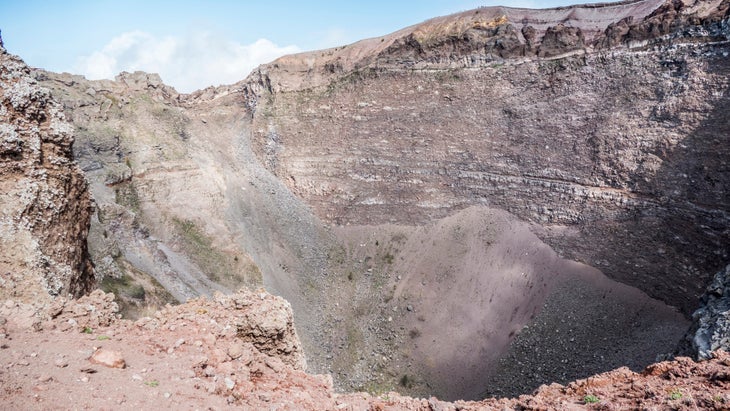 That's when things went off the proverbial rails. Rather than bid adieu to his phone and seek out the nearest electronics store to purchase a backup, Carroll scrambled down the rocks to try and retrieve it. And, because his phone was on a steep and rocky slope, he lost his footing and fell.
"He tried to recover it, but slipped and slid a few meters into the crater. He managed to stop his fall, but at that point he was stuck," Paolo Cappelli, the president of the Presidio Permanente Vesuvio—a base atop the mountain—told NBC News.
Eventually, guides from the mountain were able to rappel into the volcanic crater and help him out.
"He was very lucky. If he kept going, he would have plunged 300 meters into the crater," Cappelli added.
He was treated for scrapes on his arms, legs, and back.
This story comes just a few months after the bizarre tale of the unnamed woman in Washington State who attempted to retrieve her lost cell phone from a trailhead toilet, only to lose her balance and careen into the mountain of human waste below the bowl. That woman had to call firefighters (via her retrieved phone) to help her climb out of the mess.
While researching the trailhead toilet story, I spoke to a fireman who participated in the rescue and several experts in vaulted latrines. They all agreed that some places are far too dangerous—or far too gross—to enter while retrieving a lost item.
A stinky, filthy pit toilet is one such place, they said. I think we can all agree that an active volcano is within the same realm.
Here's my take: Phones are replaceable. No selfie, high score in Candy Crush, or Strava upload is worth saving, if doing so places you in close proximity to  human poop or magma. Backup your device. Download your photos regularly. And never feel so connected to your phone that you are willing to risk your life to save it.
In the trailhead toilet story, firefighters hosed down the woman, who quickly recovered her phone and drove away.
In Italy, the situation is a bit less amicable. According to ABC News, Carroll and his party were charged with encroachment on public land. A spokesperson said he expects Carroll to receive an undisclosed fine for his foolish decision.
I think the bumps, bruises, and public shame are probably punishment enough.
Lead Photo: Bruno Brunelli/Getty Images