Nick Paumgarten on the Thrill of His First Daffy
Quite possibly the most storied, most coveted, most majestic of all tricks—held for three glorious seconds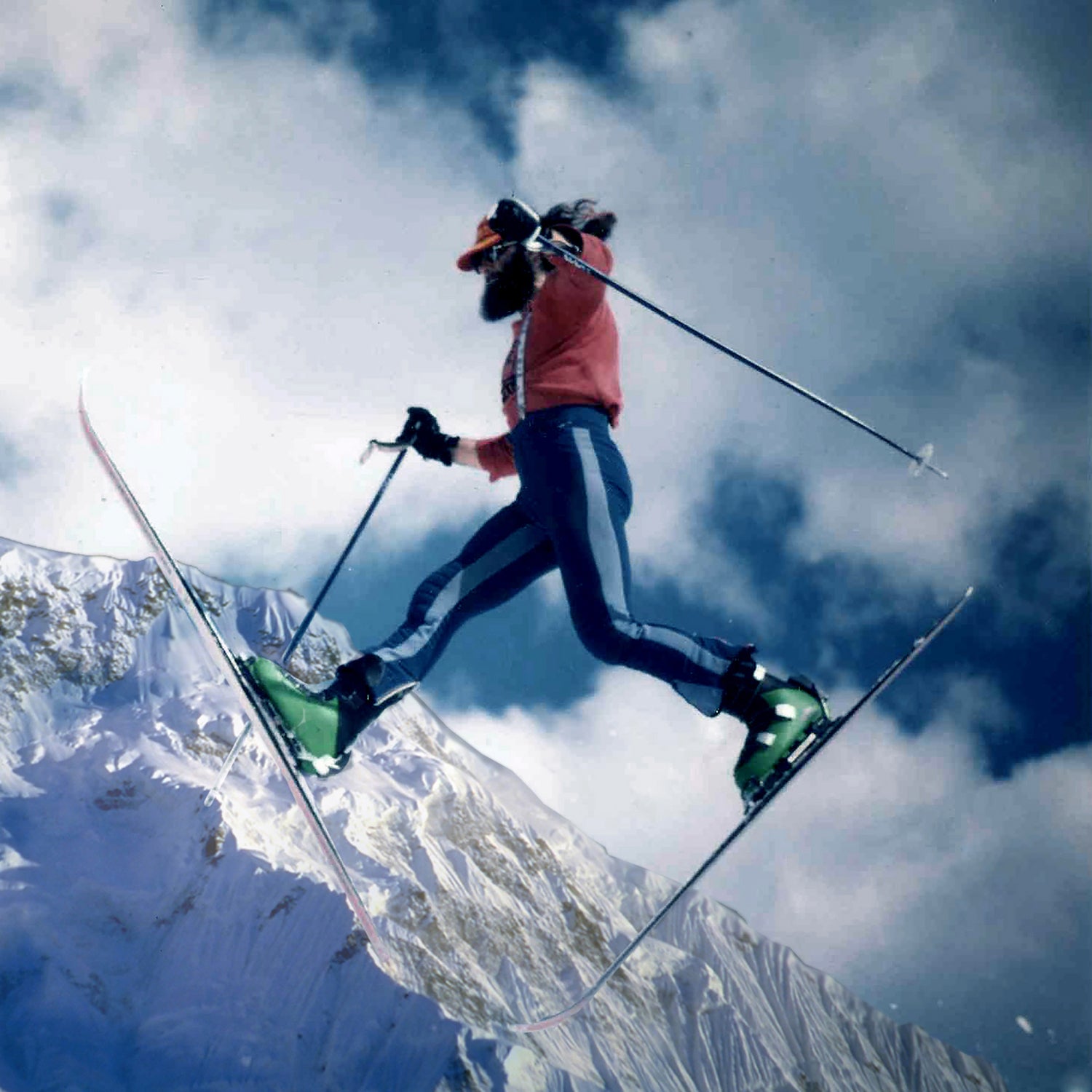 Christian Bachellier(Photo)
Heading out the door? Read this article on the new Outside+ app available now on iOS devices for members! Download the app.
I can get down a ski hill nice and clean, but I've never been an air guy. Now that I'm almost 50, I prefer to keep the skis on the snow. Even in my oblivious, invincible years, I was wary of the ether. Like any kid, I pogoed off boulders, kickers, and cat tracks, but I'm ashamed to admit that I could hardly wait to land. Cliff jumping? No thanks. I was a guy, and remain one, who had never done a flip off a diving board.
Still, I always coveted the daffy, the ultimate ski-poster air. The daffy has hot-dog roots but enough vestigial cred to induce a new-schooler to tip his trucker hat. Primitive but pure. Goofy but magisterial. Like a supersonic hurdler, you hold one leg out in front, more or less straight and parallel to the ground, and thrust the other leg back. Front ski pointed to the heavens, the other toward the earth's core. You can hint at it pretty ­easily, but to really do it right—to hold it for a moment like those champs in the old posters with pom-pom hats and bell-bottom suits—you need some legitimate hang time. You have to commit.
So one day I went for it. It was on a college ski trip with some friends. Five of us were sharing a room—four guys and one woman, who was my girlfriend. We were doing laps on the old Little Cloud double at Snowbird in Utah. Conditions: powder that'd been shredded and left to bake in the sun, aka mashed potatoes. Gear: rear-entry Salomon boots, puny Rossignol slalom skis, and bindings cranked to eleven. Launching pad: a semi-abandoned cat track that passed under the lift, worn out enough to allow for a long straight-line approach from above. Mood: frisky. States: altered. I waited until a buddy and my girlfriend were within view, on their way up the chair, and then pushed off.
I still maintain that I held the daffy for at least three seconds and that I flew so high that I nearly hit my girlfriend. Both claims remain under dispute. But no witness can deny that I felt glorious sailing through the glinting sun, legs Gumbied, poles thrust high, Salt Lake at my feet, Dick Dale in my mind's ear, the world holding its breath.
Did I stomp it? Of course not. I ate it. Undone by mashed potatoes and overweening pride, I tomahawked under the lift, spewing gear, until I finally came to rest—shades smashed, brain bruised, pole snapped in half—in a mogul trough, amid joyous hooting and hollering from the chair. The previous morning, a powder day at Alta, I told my girlfriend, who had never skied deep snow, "See you at lunch." So you could say I was due. That first daffy turned out to be my last.
Nick Paumgarten is a staff writer at the New Yorker. His last story for Outside was about heli-skiing in Iceland.
Lead Photo: Christian Bachellier
Trending on Outside Online