Pam Houston on (Finally) Finding True Love
At 55, writer Pam Houston finally let herself fall.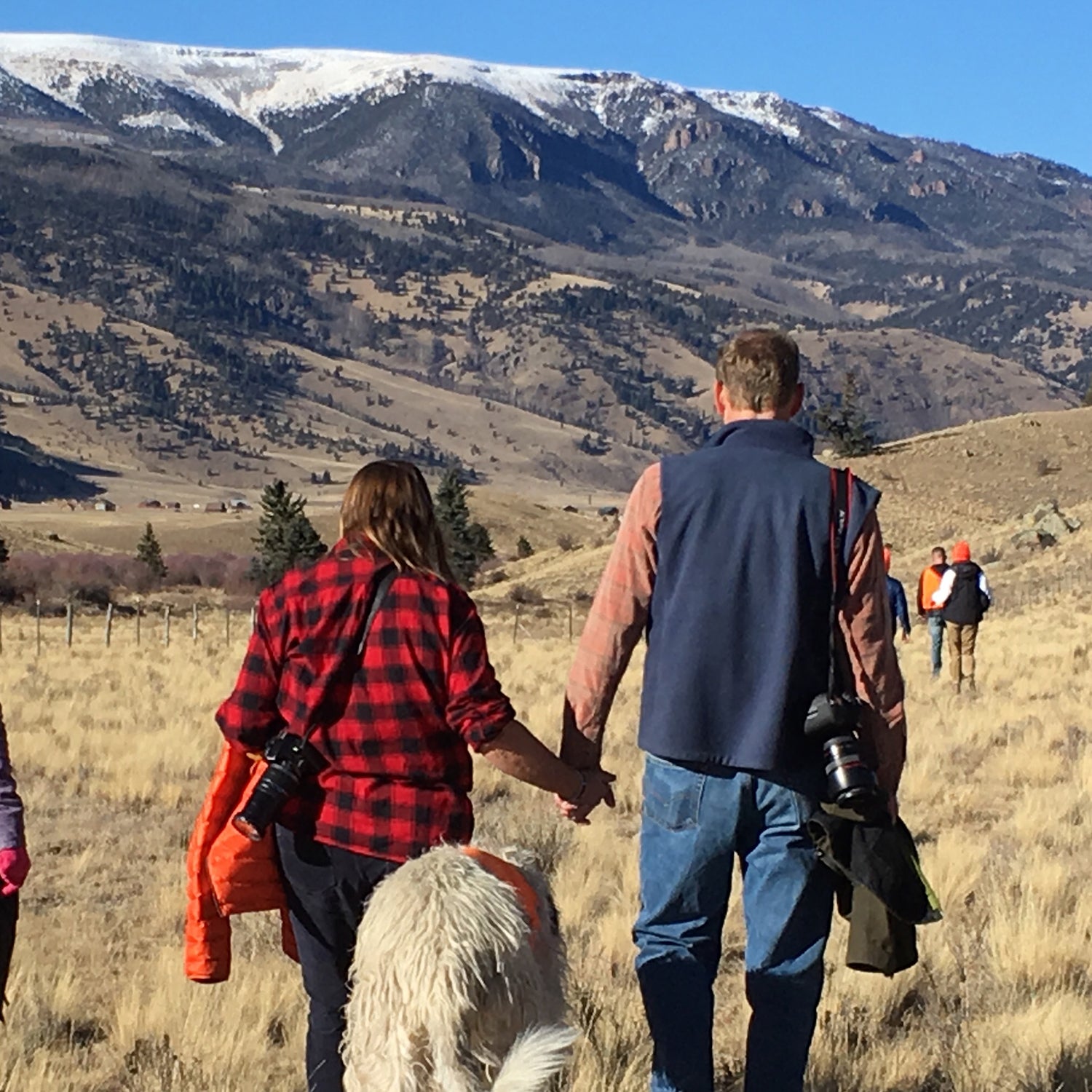 Kae Penner-Howell(Photo)
Heading out the door? Read this article on the new Outside+ app available now on iOS devices for members! Download the app.
Last fall, I met a Forest Service lifer named Mike, a long and lean natural athlete who, like me, chose southwestern Colo­rado's high country as the place to spend his life, and who, also like me, loves more than anything to hike long distances and sleep on the ground. On our first date, he made me ahi steaks and roasted butternut squash. On our second, we sat upon a downed cottonwood log behind his house on the banks of the Rio Grande, and he asked if I thought I could love all the way, really give and receive, drop the ego, drop the walls, and take the leap. I was 55 years old, and it was the first time anyone had asked me such a question. My answer was, God, I hope so.
But in truth, I had never come close. I had my excuses, one being that my father broke my femur, among other things (my confidence, my trust), when I was a little girl. I had loved some men over the course of my life, but not all the way, nor without walls, and I knew I sucked at receiving. Unsurprisingly, I'd become good at finding men who had little to give, until I ran into Mike. The first time I put my hand on his leg, I could feel his energy running right into the ground like a tree. When I told my friend Becky about him, she said, "Oh, Pam, he sounds wonderful, in the same way a mountain is wonderful."
Mike called when he said he would, showed up on time, bought me gluten-free crackers and Smokey Bear earrings and offered to go to the feed store with me before I'd even said I was due for a restock. Every time I tried to whirl up some kind of trouble to see if I could shake him (no, I'm not proud of that), he would tell me not to water the weeds of unhappiness, and when that made me even madder, he'd say, "Pam, I'm patient, I'm happy, and I'm present," and who could ask for more than that?
A couple of weeks ago, Mike and I were hiking along the top of a formation called Long Ridge, a spine of igneous rock and mixed conifer forest dotted with grassy parks—prime winter forage for our resident elk. What I love most is watching him watch the landscape and feeling him watching me watch the landscape, feeling our love for each other get all mixed up in the ways we love this ridgeline, those spruce trees, that serpentine river below.
Until recently, I've called my relationship to the mountain-meadow ranch that is my home the one truly successful love story of my life. It feels miraculous, if not entirely surprising, that one love story gave rise to another. When Mike asks how I know I won't get tired of him, I say, "I've been looking at Red Mountain out my kitchen window for a quarter century and have never loved it more than I do right now." It's taken me a lifetime to understand that my limitation is an old tale I no longer need to tell myself. I am learning to love a man the way I love a mountain, and that requires learning to love myself the way I love a cliff.
Pam Houston is the author of several books, including Cowboys Are My Weakness and Contents May Have Shifted.
Lead Photo: Kae Penner-Howell