Paradise Lost: John and Ann Bender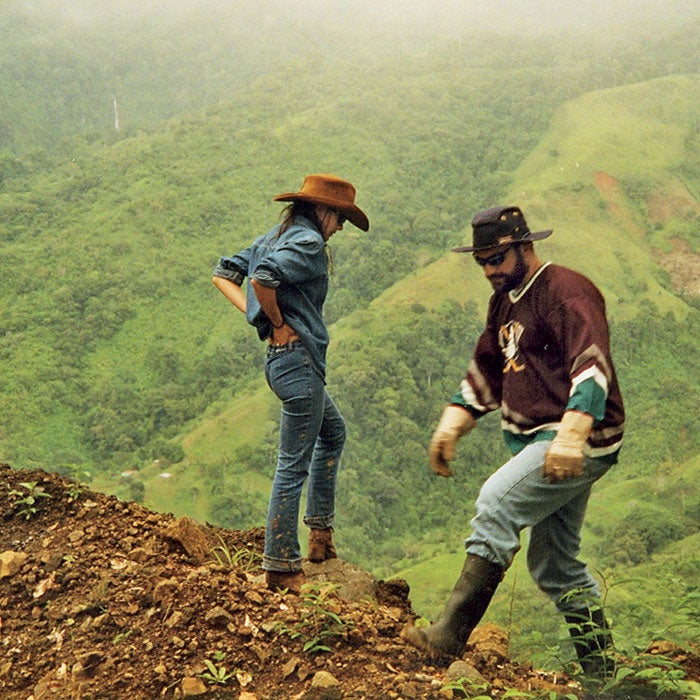 Courtesy of the Patton family(Photo)
Heading out the door? Read this article on the new Outside+ app available now on iOS devices for members! Download the app.
A brilliant American financier and his exotic wife build a lavish mansion in the jungles of Costa Rica, set up a wildlife preserve, and appear to slowly, steadily lose their minds. A spiral of handguns, angry locals, armed guards, uncut diamonds, abduction plots, and a bedroom blazing with 550 Tiffany lamps ends with a body and a compelling mystery: Did John Felix Bender die by his own hand? Or did Ann Bender kill him to escape their crumbling dream?
John and Ann inspecting road damage after a landslide. The couple weren't alone on Boracayan; they also hired teams of armed rangers, full-time animal caretakers, researchers and security guards.
Read the full story: Love and Madness In the Jungle
Boracayan under construction. The interior structure of those house took up 8,000 square feet, sitting about 2,500 feet up on top of La Florida de Barú's highest mountain.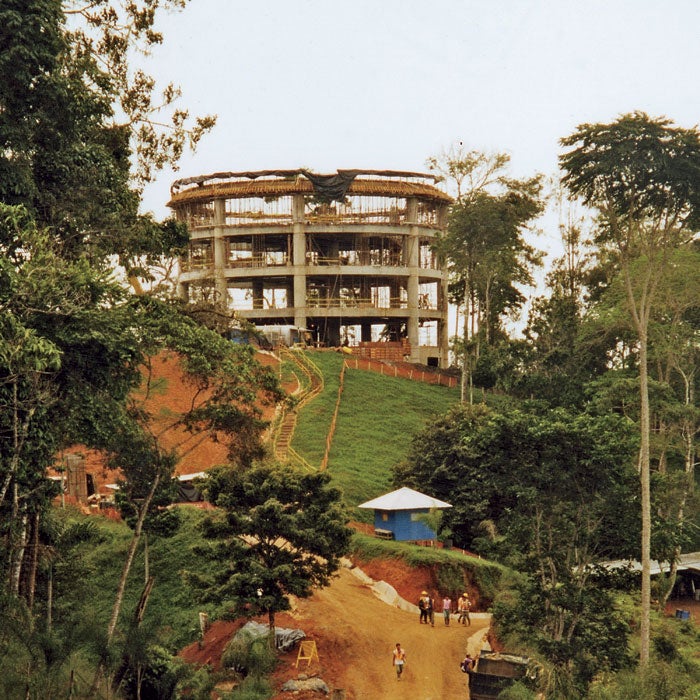 ---
John and Ann on their wedding day in 1999. They'd met through a mutual friend a year earlier and bonded over all they had in common, including manic depression.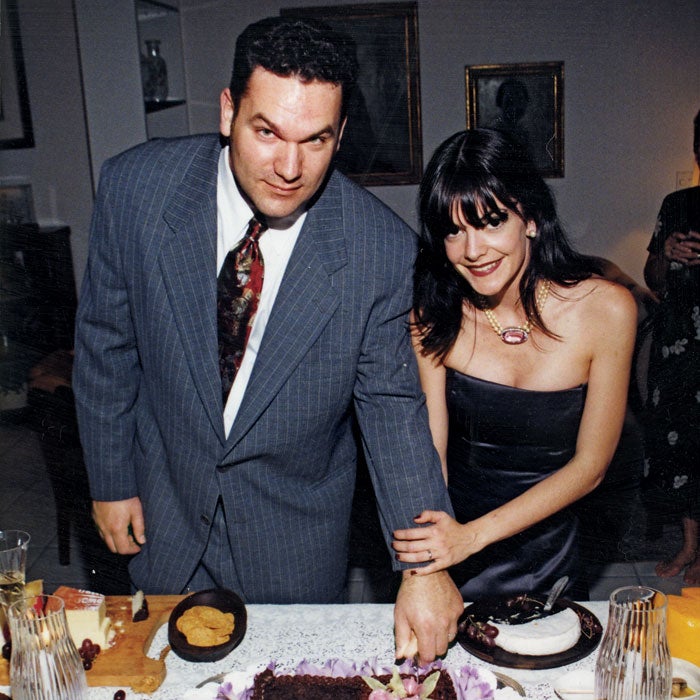 ---
Ann Bender assembling a telescope.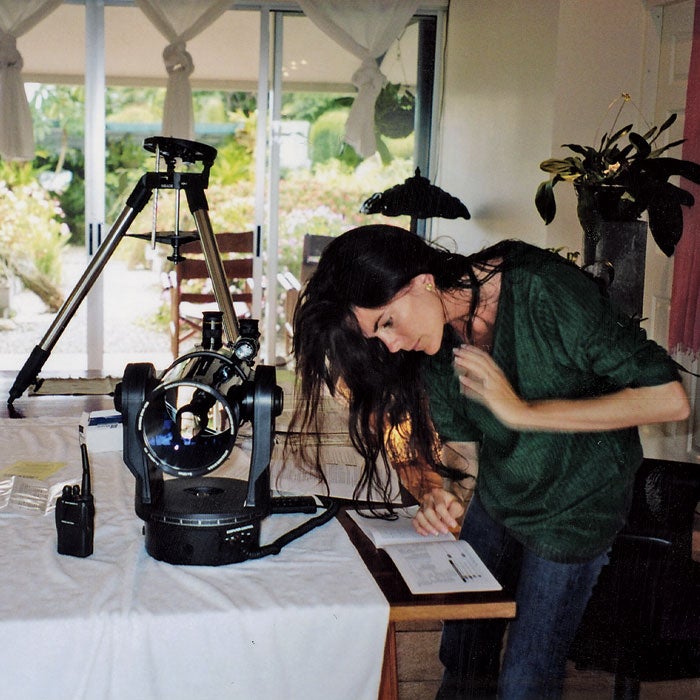 ---
The moat John had built around Boracayan. After a series of run-ins with angry locals and abduction threats starting in April 2001, John only became more paranoid, continuously fortifying the house and buying weapons.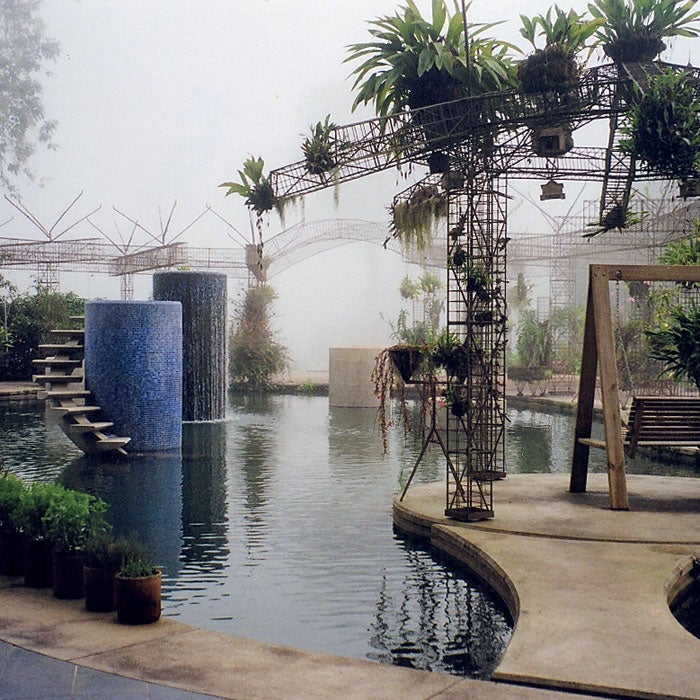 ---
The Pacific view from the main house. The Benders built their house with no external walls and could see all the way to Panama and Nicaragua from the second floor.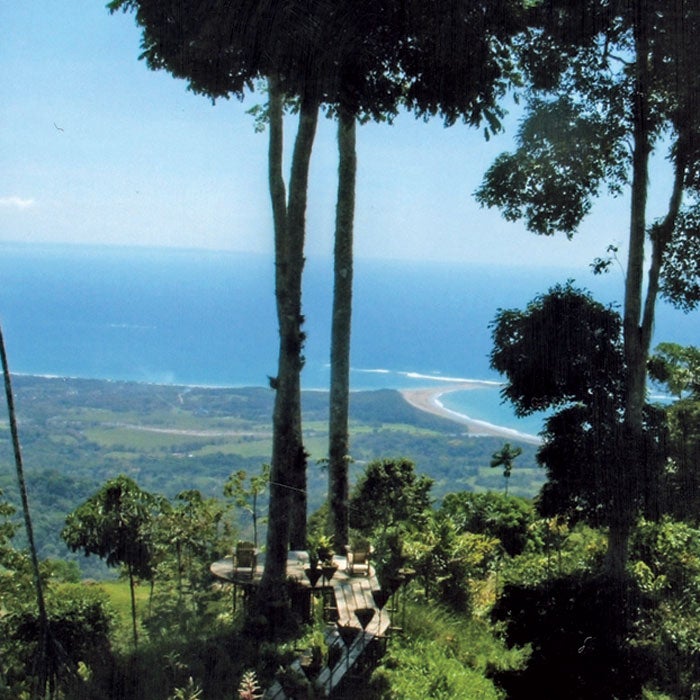 ---
A family dinner in 2006, with Ann's mother, brother, and grandparents.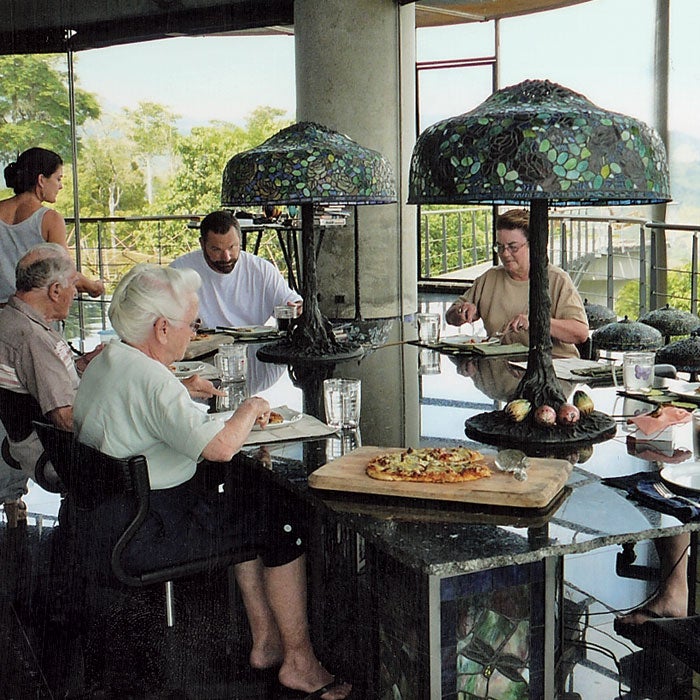 ---
Ann with a three-toed sloth in 2006. Boracayan's first and foremost purpose was to serve as a large-scale private haven for endangered, abandoned, or injured animals.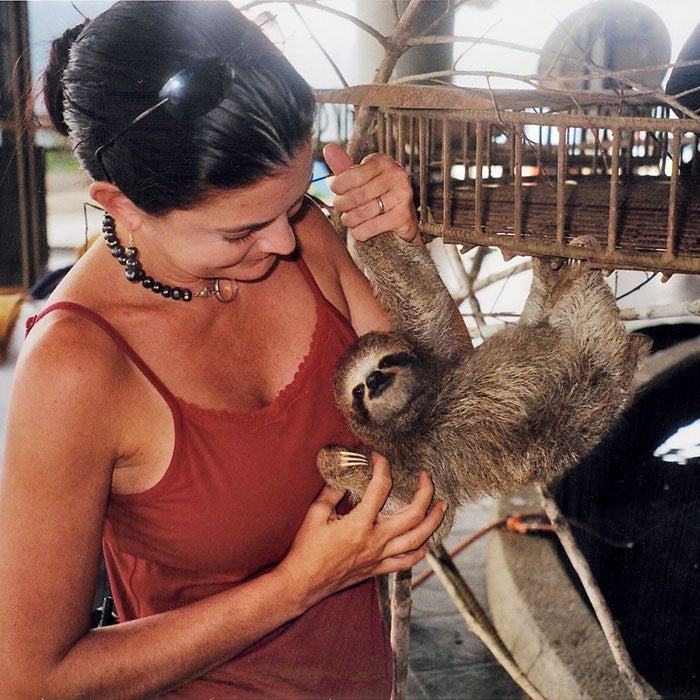 ---
The moat and swimming pool at Boracayan. The Benders' sprawling compound also included four separate houses and a helipad.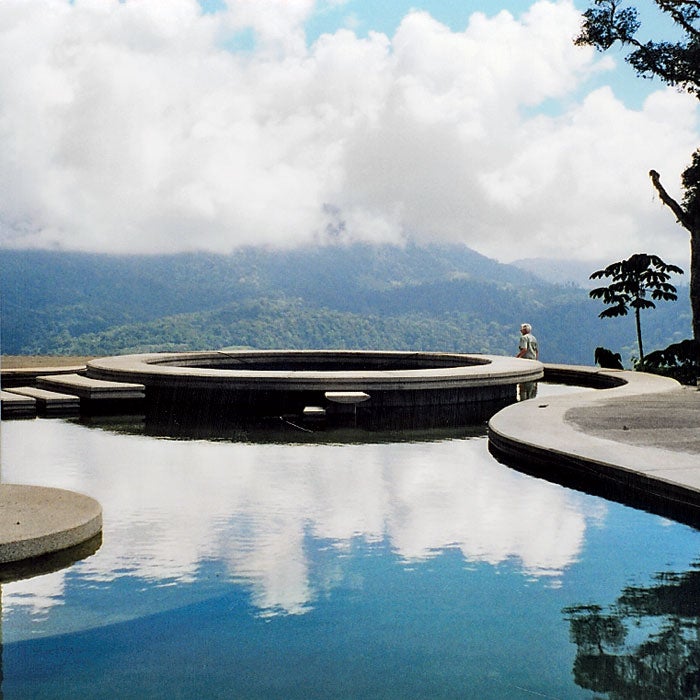 ---
The Benders in 2002, four years after moving to Costa Rica and eight years before John's death.
Read the full story: Love and Madness In the Jungle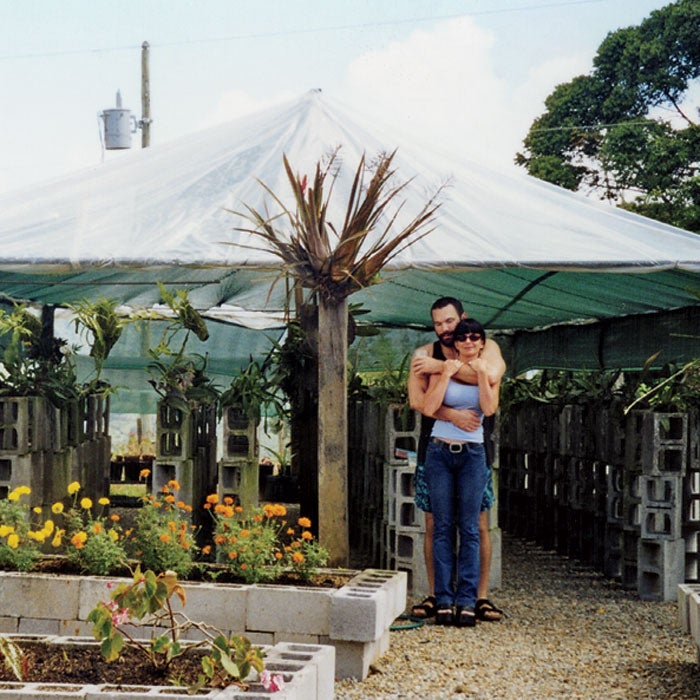 Lead Photo: Courtesy of the Patton family