Skiing Makalu: The Trek to Base Camp
After a long and wet week, the team attempting to ski the world's fifth-highest peak has made it to the base of Makalu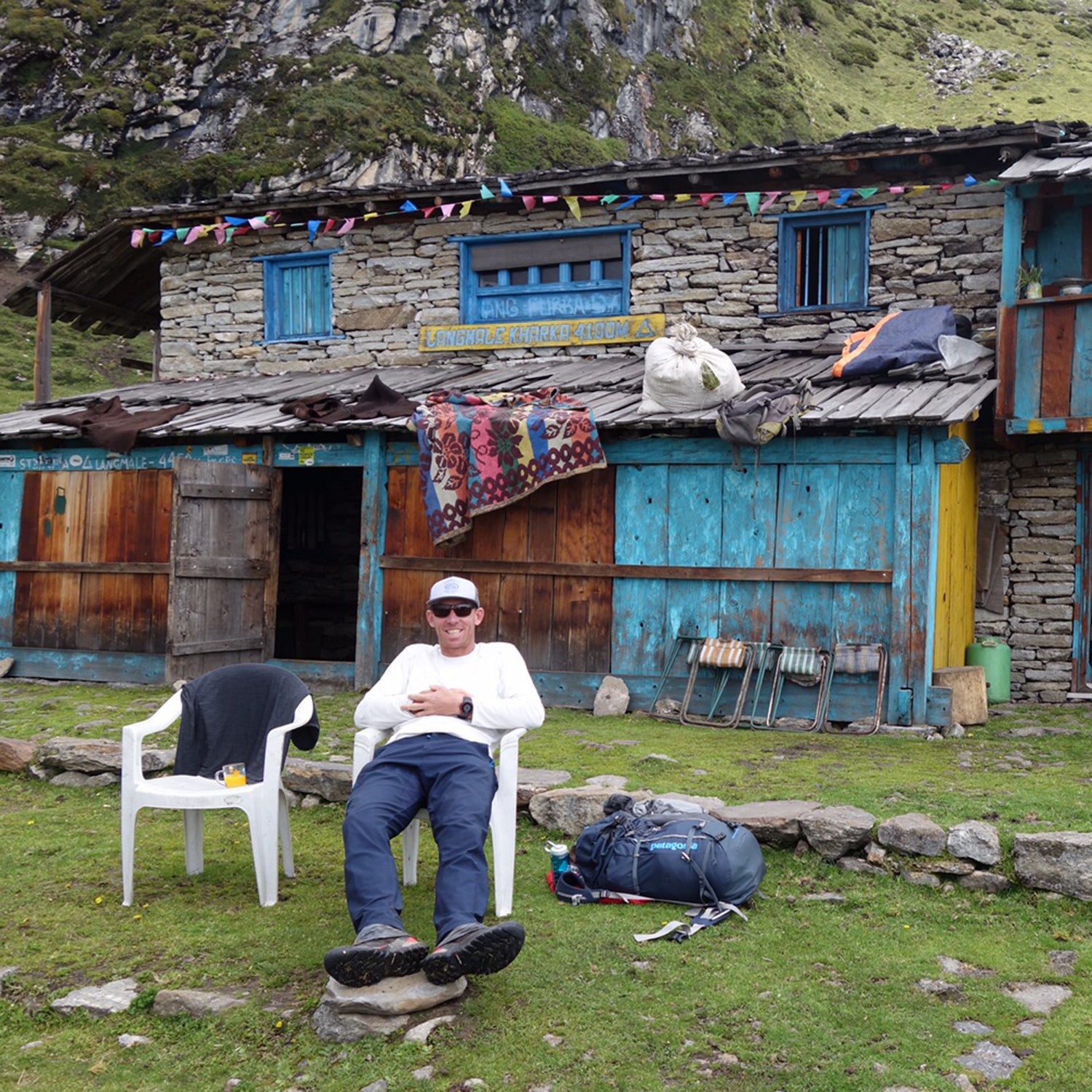 Heading out the door? Read this article on the new Outside+ app available now on iOS devices for members! Download the app.
After six days of trekking up through the Arun and Barun Valleys of the Himalaya mountains in Nepal, we have arrived at the foot of the world's fifth highest peak. Over the last week we hiked from 1,200 feet above sea level to nearly 16,000 feet. 
We started in sweltering heat and jungle then trudged along muddy trails teeming with leeches and spiders as big as your palm in the middle elevations, and eventually we bounded up over 14,000-foot passes in chilly monsoonal rain. From there, we walked down through silty glacial rivers that had overtaken the trail in the height of this monsoon season, soaking our shoes and socks to the point where none of us even bothered trying to keep them dry. An umbrella was perhaps the most important item I brought with me on the trek in. It provided the most shelter from the downpours that occurred everyday while walking.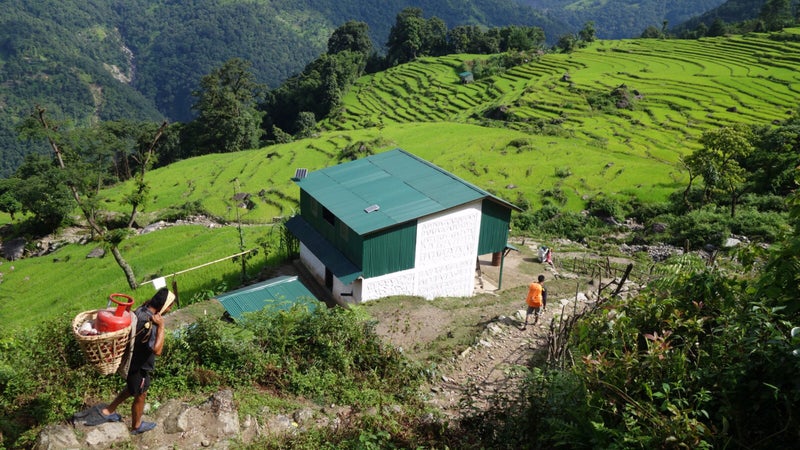 Just a few miles to the West lies the much more developed and frequented Khumbu Valley, the gateway to Mount Everest from the Nepal side. By comparison, the Makalu region is much more remote, with fewer travelers passing through, far more rugged trails, and smaller, less developed human settlements. The combination of the weather, topography, and lack of other foreigners made for an authentic and adventurous experience—one I think we were all grateful for but are not necessarily eager to repeat again any time soon.
This season we are the only team attempting Makalu. That is perhaps due to the earthquake this past spring, which scared many climbers and trekkers away from returning to the country, even though Nepal needs tourism now more than ever in order to recover and rebuild. We hope our expedition shows that the country is ready for visitors to trek and climb here. On a more micro level, being the sole team attempting an 8,000-meter peak creates a huge amount of work for a small group of climbers. Usually multiple teams share the efforts of providing gear and putting in the effort to fix the route on such large peaks, but for better or worse this time around it will be up to just our team of five western climbers, four hired Sherpa climbers, and three hired kitchen staff at base camp. 
Now that we are at base camp and the trek is behind us, our attention has turned toward our objective: reaching the summit of Makalu and skiing down. This next phase of the expedition will require an enormous amount of patience, hard work, and luck.
Today, we leave for advanced base camp, at around 18,500 feet. From there we will begin the slow and arduous process of carrying loads, establishing camps, and painfully acclimatizing to higher altitudes. Summit or not, I've found that these expeditions unearth a certain rawness and openness about human nature, they strip us down and force us to face ourselves in our truest form. Which is, I suppose, why I continue to seek out these types of challenges.