A 13-Year-Old Fell into the Grand Canyon and Survived
The boy said he was moving out of the way of people taking photos when he lost his grip and fell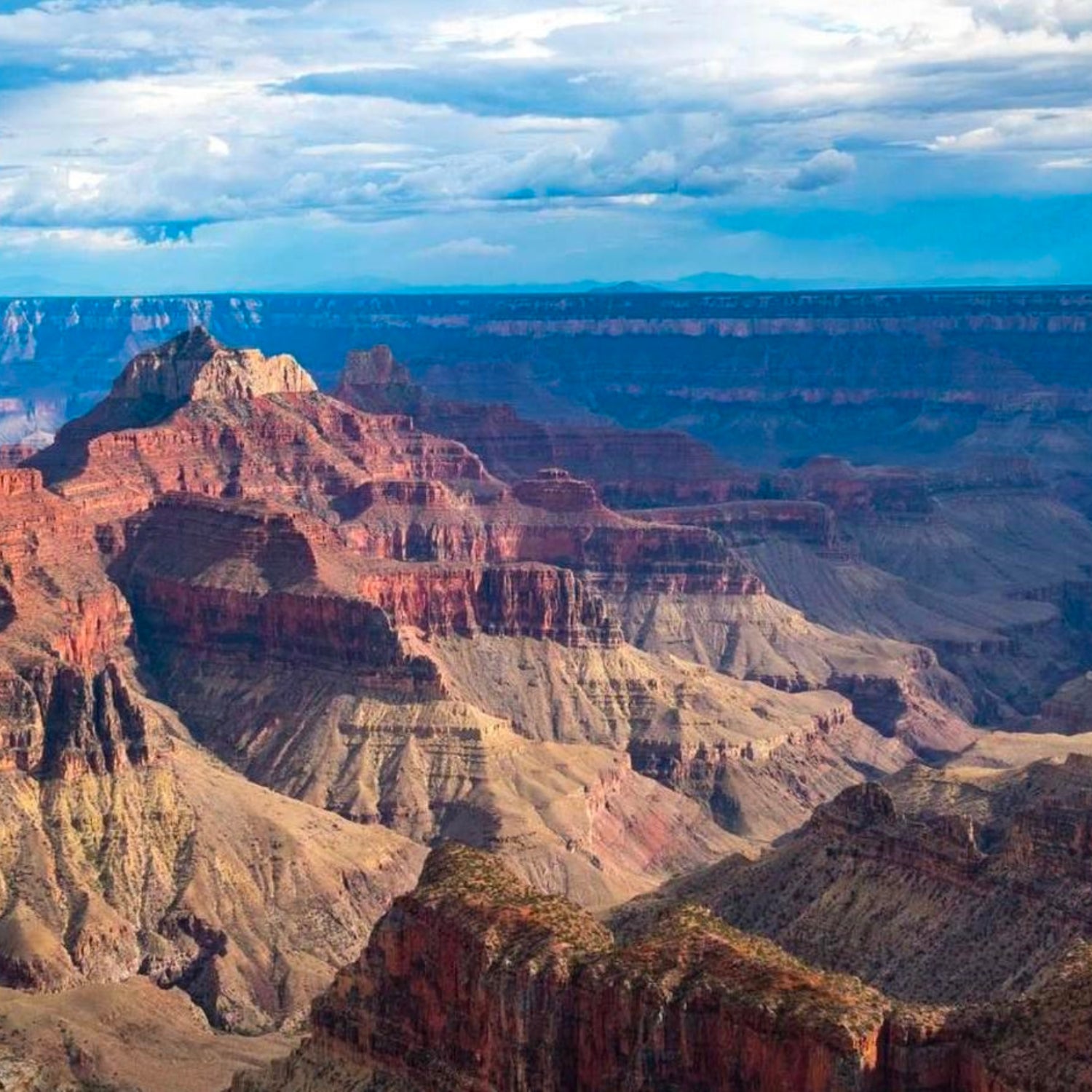 National Park Service
Heading out the door? Read this article on the new Outside+ app available now on iOS devices for members! Download the app.
A teenager from North Dakota is on his way to recovery after he slipped and fell into the Grand Canyon last week.
On Tuesday, August 8, 13-year-old Wyatt Kauffman fell approximately 70 to 100 feet below Bright Angel Point on the canyon's North Rim, according to a news release from the National Park Service. Kauffman suffered nine broken vertebrae, a ruptured spleen, a collapsed lung, a concussion, a broken hand, and a dislocated finger in the fall, Phoenix news station KPNX reports.
But he escaped with his life. Kauffman told reporters that he was actually trying to be courteous to other tourists when he slid over the edge.
"I was up on the ledge and was moving out of the way so other people could take a picture. I squatted down and was holding on to a rock. I only had one hand on it," Kauffman told KPNX. "I lost my grip and started to fall back."
Officials arrived on the scene a short while later and determined that a helicopter rescue was not possible. Instead, a Grand Canyon National Park's search and rescue team used ropes and a litter to bring the teenager to the North Rim's edge. The rescue operation took two hours and involved nearly 40 emergency personnel, according to KPNX. Kauffman was later airlifted to a hospital in Las Vegas.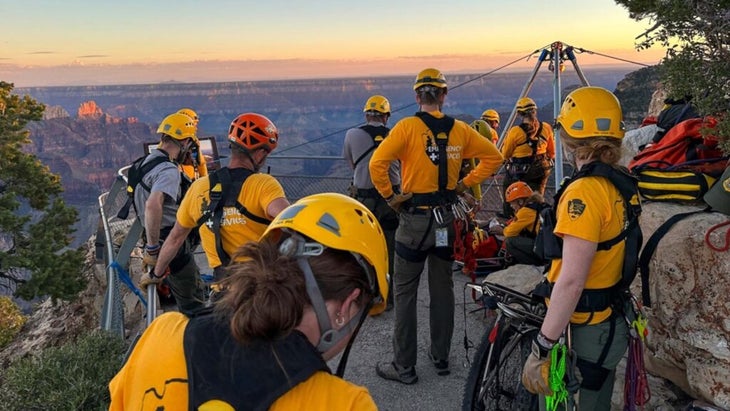 "After the fall, I don't remember anything," he said. "I just remember somewhat waking up and being in the back of an ambulance and a helicopter and getting on a plane."
The boy's father, Brian Kauffman, was home in North Dakota when he received "one of the most heart-wrenching phone calls" about his only child's accident.
"We're just lucky we're bringing our kid home in a car in the front seat, instead of in a box," he told KPNX.
The 13-year-old was discharged from the hospital on Saturday.
The Bright Angel Point overlooks the Bright Angel Trail, which hikers use to access the Colorado River from the North Rim. The short pathway to the lookout is "exposed to the elements" and "surprisingly steep in some sections," according to the National Park Service. Officials say visitors should stay on designated trails and keep a safe distance of at least six feet from the edge of the North Rim.
In August 2022, a 44-year-old man hiking near Bright Angel Point fell 200 feet below the rim and died. He was hiking off-trail when he tripped over the edge, officials say.
There have been at least two fatal falls at U.S. national parks in recent days. On Friday, August 11, a California woman fell to her death while hiking in Wyoming's Grand Teton National Park. And on Saturday, August 11, a woman died and a man was critically injured after they fell 300 feet while descending a couloir in Rocky Mountain National Park.
Lead Photo: National Park Service