This Viral Avalanche Video Is Far Too Close for Comfort
A British tourist trekking in Kyrgyzstan was enveloped by a massive slide. Rather than take cover, he filmed the whole thing. We are... glad he's OK.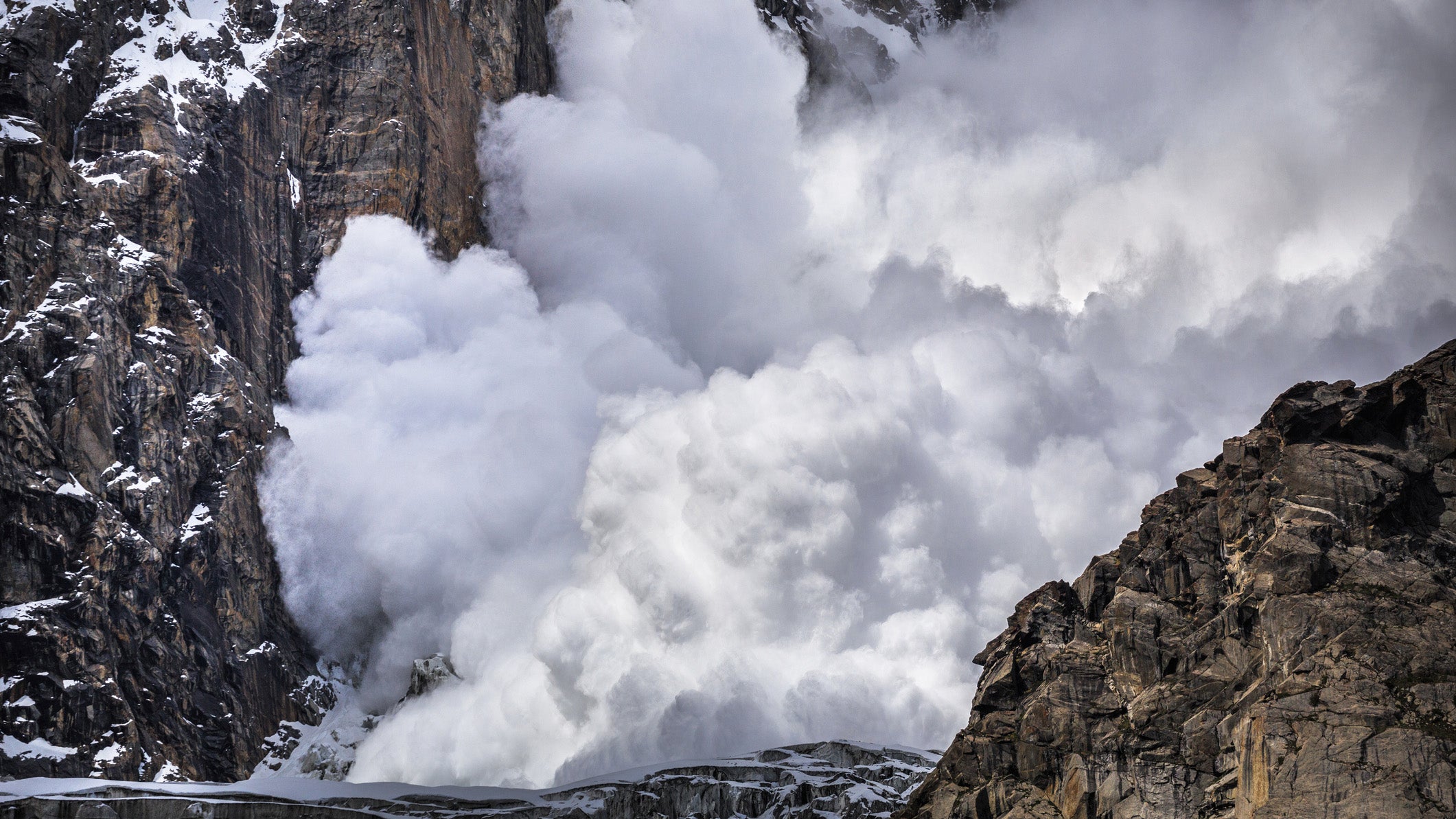 Feng Wei Photography/Getty Images
Heading out the door? Read this article on the new Outside+ app available now on iOS devices for members! Download the app.
Don't try this on the trail—or anywhere else for that matter. 
Over the weekend, a British hiker named Harry Shimmin filmed himself being enveloped by a massive avalanche that occurred in the Tian Shan mountains of Kyrgyzstan. The slide resulted from the collapse of a glacier, and it spilled rocks and ice into a gully and then down onto the cliffside where Shimmin was standing with his phone. 
"While I was taking pictures I heard the sound of deep ice cracking behind me," Shimmin wrote online. "I'd been there for a few minutes already so I knew there was a spot for shelter right next to me."
Rather than seek shelter, though, Shimmin stood his ground and filmed the massive avalanche until it was only a few feet away. He later posted his video to Instagram, where it was quickly circulated online. 
Shimmin said he was on a guided tour of the range alongside eight Brits and one American when he caught the moment on camera. He said he was separated from the group when the slide began. 
In the video, Shimmin can be heard saying, "Oh God, oh dear God," as a massive wall of snow and ice thunders toward him. At the last second, he ducks behind a rock face, and his camera captures images of snow and ice shooting over his head. 
"Behind the rock it was like being inside a blizzard," he wrote. "Once it was over, the adrenaline rush hit me hard. I was only covered in a small layer of snow, without a scratch."
Others in Shimmin's hiking party weren't so lucky. Once he rejoined the group, he discovered that two members had sustained injuries. The American, a woman, suffered a deep gash and had to be transported via horse for three hours to a nearby medical center. She flew back to the United States afterward, he said. 
By Monday morning, the video had been watched 540,000 times. Shimmin told Outside he'd been contacted by so many news outlets that he was now charging money for interviews. 
"I'm very aware that I took a big risk," Shimmin wrote online. "I felt in control, but regardless, when the snow started coming over and it got dark / harder to breath [sic], I was bricking it and thought I might die."
Lead Photo: Feng Wei Photography/Getty Images
Trending on Outside Online