What Happened to Cody Dial? A New Discovery Raises More Questions
The discovery of human remains in Costa Rica complicates theories on his mysterious 2014 disappearance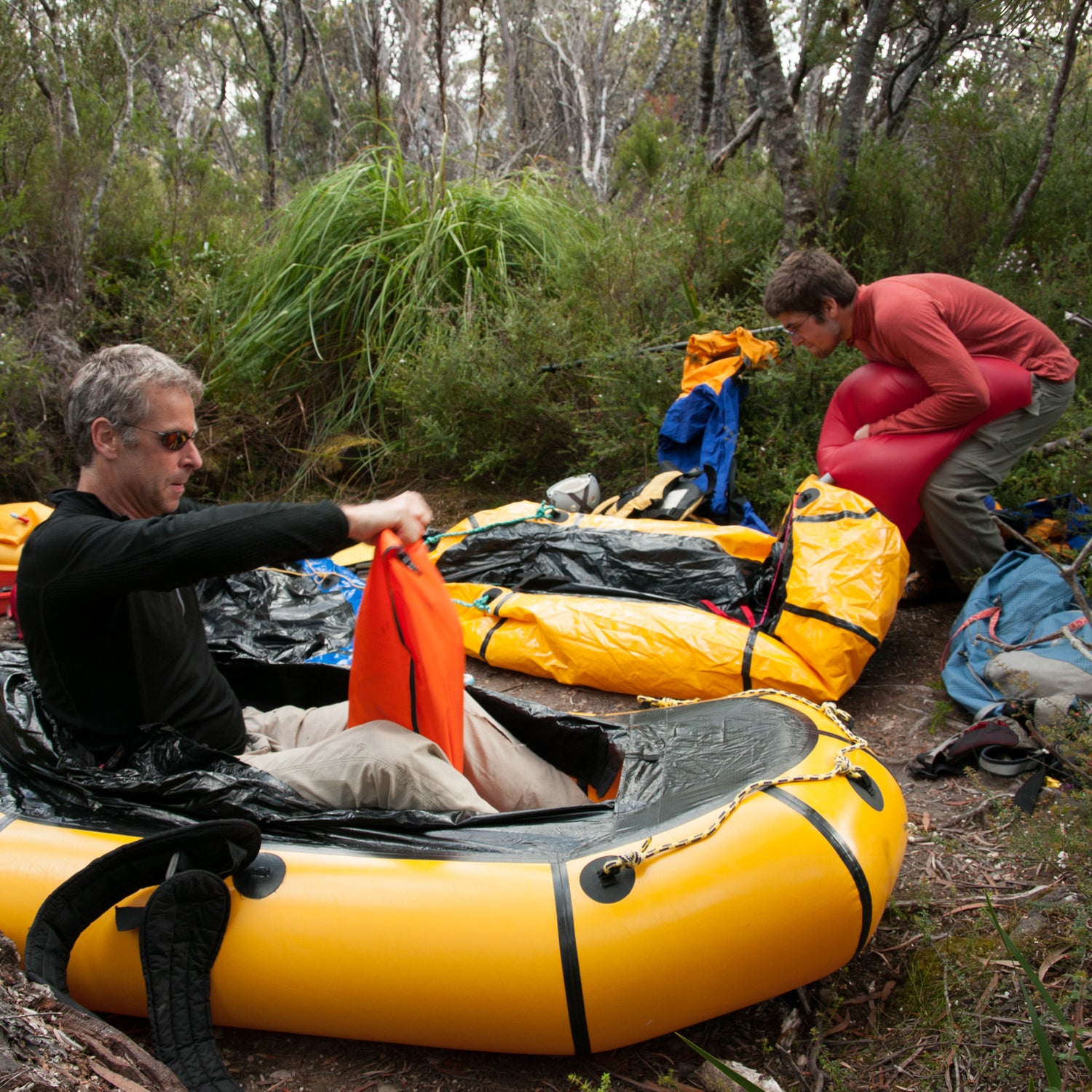 Heading out the door? Read this article on the new Outside+ app available now on iOS devices for members! Download the app.
On the morning of May 19, travelers in the vast Corcovado National Park in Costa Rica, discovered what could be the remains of Cody Roman Dial, son of the legendary Alaskan adventurer Roman Dial. Cody disappeared in July 2014 while traveling alone in Corcovado, and his father has been looking for him ever since.
By coincidence, Roman was scheduled to meet with FBI officials in Washington on May 20, a long hoped-for meeting in which Roman intended to enlist more help with his search. Instead, the FBI told him that the body of a young man had been found in Corcovado. Roman and his search team flew to Costa Rica on May 21 to help identify and recover the remains. They appear to be Cody's, Roman confirmed in an e-mail sent Sunday night: "It's his stuff definitely. Only thing missing are his glasses as far as I can tell." He said that it will be a month or so before they can get a DNA match from the bones.
Roman has spent two years combing the Costa Rican jungle on foot and fighting for the attention of authorities to aid his search. Over time, he began to believe that his son had been murdered. And investigators working with Roman even identified a suspect. The remains have complicated Roman's understanding of the case. "His money and passport suggest no foul play," he told Outside on Sunday.
Roman Dial has spent two years combing the Costa Rican jungle on foot and fighting for the attention of authorities to aid his search. Over time, he began to believe that his son had been murdered.
In a second twist of timing, a six-part documentary on the search for Cody debuted May 22 on the National Geographic Channel. Much of Missing Dial focuses on the challenges Roman's team of outdoor experts encountered while traveling through Corcovado. It also lays out an early theory of Roman's: that Cody, age 27 and an expert outdoorsman when he disappeared, was murdered in the jungle. Director Aengus James, who returned to Costa Rica this weekend with Roman, says he initially intended to identify a suspect in the final episode, but told Outside on Monday that the resolution of the series will likely be reworked.
"We are where we are today because of the continued efforts by Roman and (Dial's wife) Peggy (and) the local community here who also desperately wants to know what happened," James wrote. "There is a tangible investigation studying his remains to determine the cause of death."
Prior to the discovery, says James, the team had worked with Costa Rican authorities. "We turned over our findings immediately and we've been in contact with Costa Rican authorities the whole time," he says. "And they confirmed that [their suspect] has become their sole suspect as a direct result of evidence we turned over."
According to James, the 2014 discovery of Cody's backpack in a hostel near the park's entrance was a pivotal moment in their investigation that led them to believe foul play might have been involved. Roman concluded that Cody had either completed his initial trip and then re-entered the park with minimal supplies, without contacting his family, which seemed unusual, or that his bag was taken from him after he was killed. 
The human remains were found in an area between the small towns of Dos Brazos on the park's northeastern edge and Carate on the southern Pacific coast. The towns sit about eight miles apart, but are separated by mountainous terrain and are not connected by any sanctioned trails. Under Costa Rican law, visitors to Corcovado must travel with a licensed guide, and Dos Brazos is not an official entry point. But in his final e-mails home, Cody made it clear he intended to travel illegally from the town alone.
Corcovado, a 160-square-mile park on Costa Rica's Pacific coast, is one of the most diverse and lush jungles on earth. It can also be a dangerous place for solo travelers. The park is filled with illegal gold mines, and violence often breaks out between rival miners and police. It also has no shortage of natural dangers: cliffs hidden by foliage, rivers that lead to box canyons or over waterfalls, and venomous snakes. 
Cody was at least the second American to disappear in the park in recent years. David Gimelfarb, a 28-year-old doctoral student from Chicago, went missing under similar circumstances in August 2009. Like Cody, Gimelfarb was in Corcovado between stints at grad school, and traveled into the park alone. 
Cody had been to Corcovado once before, as a teenager tagging along on one of his father's research trips. The elder Dial has a Ph.D. in biology from Stanford, and has been a professor at Alaska Pacific University for more than two decades. Corcovado was a favorite of his research destinations. On his APU website, Roman detailed trips where he and his students would dangle from ropes high in the park's trees to study monkeys.
Corcovado was supposed to be Cody's second-to-last stop on a multi-month tour of Central America's largest national parks. He told his parents that after Costa Rica, he would be heading to Panama and then home to Alaska for graduate school in the fall.
Lead Photo: Courtesy of the Dial family