The Word of Explorer Henry Worlsey: "Onward"
One of the world's great polar explorers died on January 24 after traveling alone across Antarctica for 71 days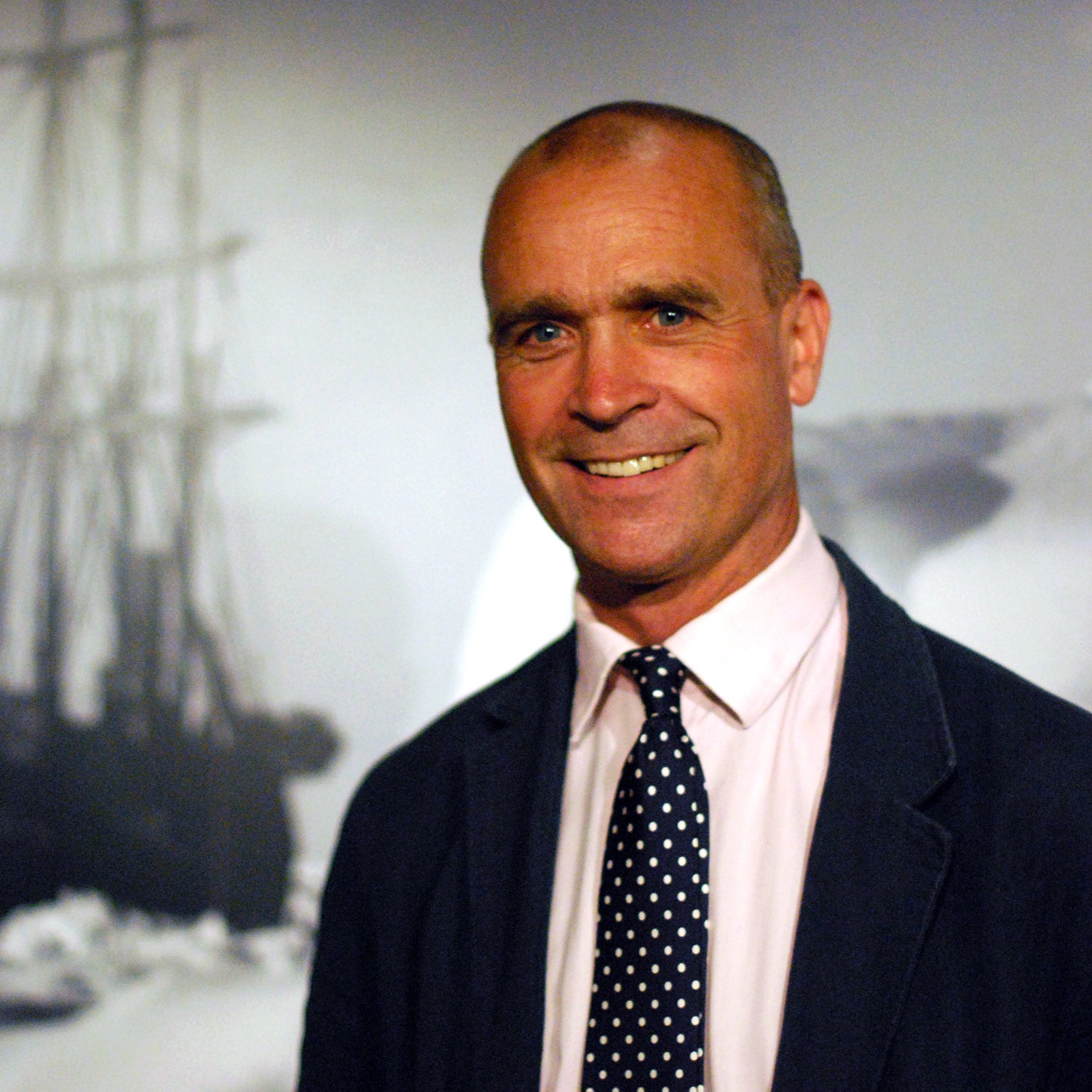 Heading out the door? Read this article on the new Outside+ app available now on iOS devices for members! Download the app.
We have lost one of the great polar explorers of our time, British Army officer Henry Worsley. Worsley was nearing the end of his epic attempt to become the first person to ski solo and unsupported across the icy continent, when he requested an evacuation Friday.
Worsley had been out on the ice for 71 days and had skied 913 miles, passed the South Pole, when he made the call. He'd been laid up in his tent for two days, exhausted. During the trip he'd kept a voice blog and, on the day of his evacuation, issued his final entry, saying he was out of time, out of energy, and did not have the ability to "slide one ski in front of the other."
"When my hero, Ernest Shackleton, was 97 miles from the South Pole on the morning of January the 9th, 1909, he said he'd shot his bolt," said Worsley, who was aiming to complete Shackleton's unfinished 1921 journey through Antarctica. "Well, today I have to inform you with some sadness that I too have shot my bolt."
"I will lick my wounds, they will heal over time and I will come to terms with the disappointment," he added.
"I will lick my wounds, they will heal over time and I will come to terms with the disappointment."
Despite a swift extraction to a hospital in Punta Arenas, Chile, Worsley died on Sunday, after surgery, from complete organ failure caused by bacterial peritonitis. He was 55 years old, and leaves behind his wife, Joanna, and two children, Max and Alicia. An outpouring of condolences followed, including a note from Prince William, a patron of Worsley's expedition: "He was a man who showed great courage and determination and we are incredibly proud to be associated with him."
As a member of the British Army, Worsley had served in Afghanistan, Bosnia, and Kosovo, before retiring as a decorated Lieutenant Colonel in 2015, weeks before he set out on his Antarctic expedition. But it wasn't his first trip to the South Pole. In the past decade he completed successful recreations of the 1911 South Pole expeditions of Roald Amundsen and Robert Falcon Scott, the first men to reach the South Pole. But Worsley's latest journey was his first one alone.
I had dinner with Worsley in Punta Arenas a few times before his expedition. He was worried that being alone for more than two months would take a psychological toll. Having completed a 40-day solo ski to the South Pole myself in 2006, I was pretty sure he was going to be pleasantly surprised. Cutting a line between the great blue sky and the relentless white surface of Antarctica gives one pause to tune into the deeply spiritual, meditative quality of the journey.
"It's like seeing the world anew."
About a month after he set out, just before Christmas, I called Worsley on his satellite phone. "Well? What about the being alone, eh?" I asked. He chuckled through the crackling connection and I could picture his big warm smile. "What a strange, beautiful experience," he said. "I really get what you meant now. It's like seeing the world anew." And then there was a pause, followed by another chuckle, "It's still jolly hard though!"
That was the last time I spoke to him.
Worsley had a habit of signing off many of his messages and emails with a single word, a word that he lived his life by. It seems so apt for all of us who will continue to mourn his passing. The word of Henry Worsley: Onward.
Hannah McKeand is a British polar explorer who formerly held the record for the solo unsupported speed record to the South Pole, and holds a Guinness world record for having skied to the pole six times. She teaches courses on polar expedition preparation.