Georgia Cyclists Kill Bill Requiring Bike Registration
State lawmakers pulled a bill that would have require cyclists to register their bike and restrict when and where cycling is allowed.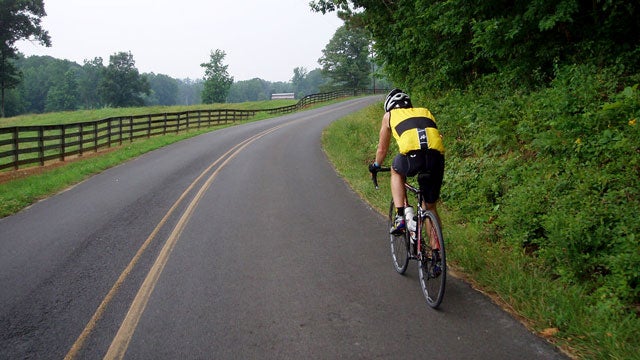 Heading out the door? Read this article on the new Outside+ app available now on iOS devices for members! Download the app.
"Can I see your license and registration?"
Cyclists would be asked that question if a state bill requiring them to register their bicycles became a Georgia law. However, state lawmakers nixed the bill at a town hall meeting last night after the overwhelming majority of speakers—purportedly in the hundreds—came out in opposition to the bill.
House Bill 689 would have required cyclists to buy licence plates for their bicycles and pay a $15 annual registration. Noncompliance would have come with a misdemeanor offense and a $100 fine. The law would have also prohibited cyclists from riding more than four abreast and would have restricted "when and where cycling is allowed."
The bill was introduced in response to complaints from north Georgia drivers  about groups of cyclists clogging the roads and causing safety hazards.
"I live in the north end of the county on a very curvy, beautiful road," James Syfan, one of the complainants, told the Atlanta Journal Constitution. "I can't tell you the times I've just about had to hit the ditch because of a bicyclist."
But local cyclists say treating bicycles like cars isn't fair.
"The reason we tax, register, and require licenses for motorists is because cars are inherently dangerous and creative negative externalities and social impacts," said statewide advocacy group Georgia Bikes! in a statement, "A bicycle does none of these things, and in fact is a common sense solution to many of these problems."
What do you think? Should cyclists be required to pay the same fees as motorists?