Should We Warn Hikers About Dangerous Trails?
Seven hikers have died on 14ers since May, an unusual string of fatalities that has Aspen officials wondering what measures they're obligated to put in place to keep people safe in the mountains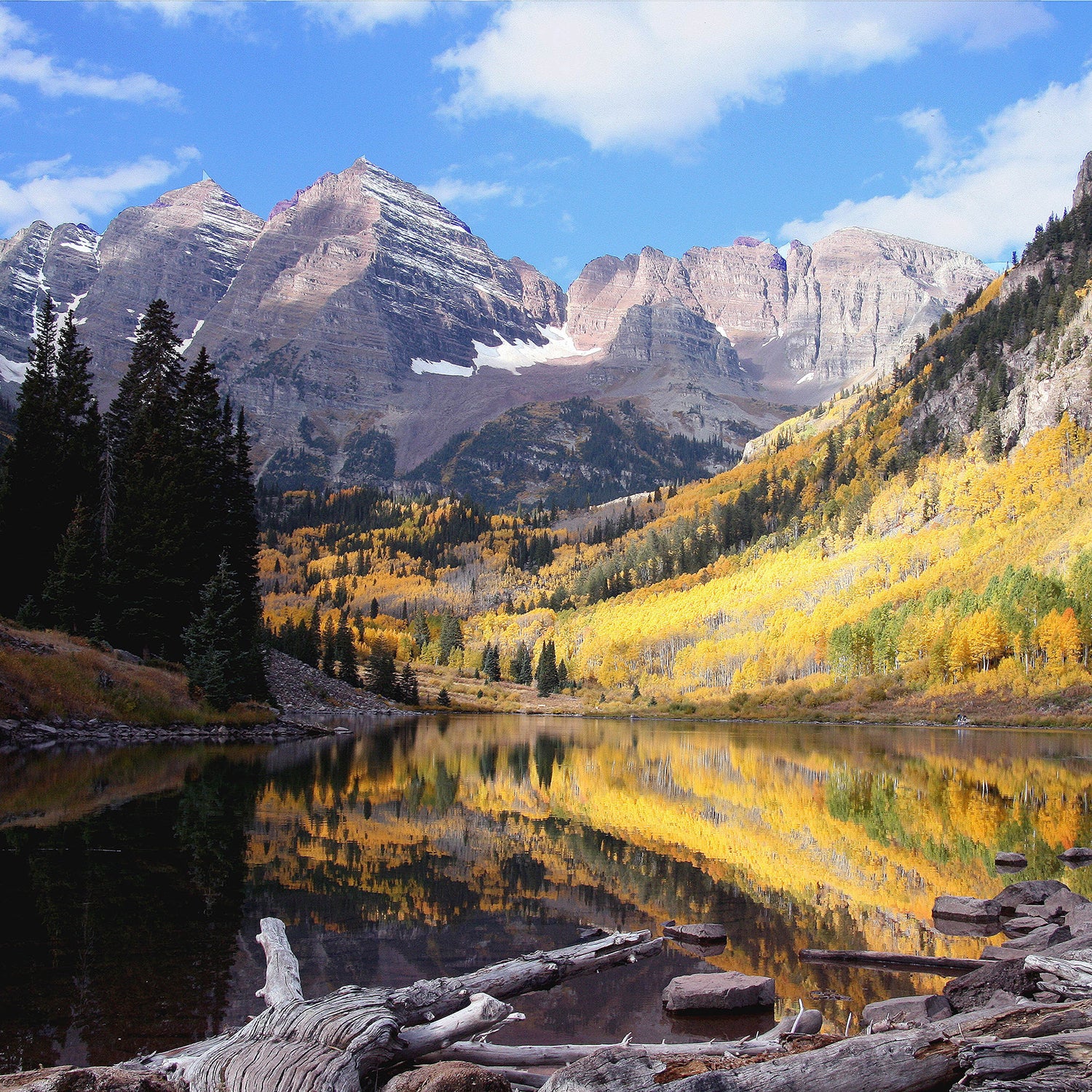 Heading out the door? Read this article on the new Outside+ app available now on iOS devices for members! Download the app.
Living in a mountain town, where many pursue high-risk, high-reward activities, one can become oddly accustomed to untimely death. But in Aspen, Colorado, this summer, an unusual number of fatalities on 14ers in the surrounding Elk Mountains has sparked debate among local officials. Who, exactly, bears responsibility for these tragedies? And what exactly should be done to prevent them? 
Since the end of May, two climbers have died while attempting the Maroon Bells, the iconic pair of 14,000-plus-foot peaks southwest of town, and five have died on 14,131-foot Capitol Peak, a few valleys to the west. The deaths include a young local couple who fell while apparently trying to find an alternate route down from Capitol's summit, and a 21-year-old from the Denver area who was attempting his first 14er and fell in almost the exact same spot as the couple the week prior. Just when it seemed like things had calmed down, another climber got off-route and had to be plucked off the mountain by helicopter. 
In the wake of these accidents, the question is: Should public-land managers do more to control how hikers recreate in these places, or is it up to hikers to assess the risk for themselves, then act accordingly? 
It's a hot debate throughout Colorado right now. On one side are people like Pitkin County Sheriff Joe DiSalvo, who thinks officials are doing a poor job warning people of the dangers of the high country. He cites the fact that since 2013, 16 people—including the seven this year—have died on the Maroon Bells and Capitol Peak, according to data compiled by his office. "If we had 16 deaths in four to five years on the highway, I guarantee you I'd have a line of people out my office door saying, 'What are you going to do?'" says DiSalvo, who takes the lead on search and rescues and decides when to send volunteers from Mountain Rescue Aspen into the field. "It's a public safety hazard. These numbers are saying we're not informing people well enough." 
The Colorado Tourism Office, along with the Colorado Outdoor Recreation Industry Office, took the rare step of issuing a press release about the summer's tragedies. "There's a frustration and a concern that people are getting in over their heads," says the tourism office's executive director, Cathy Ritter. "Colorado isn't a sanitized experience. The adventure is real, and you need to be prepared for it." 
Should public-land managers do more to control how hikers recreate in these places, or is it up to hikers to assess the risk for themselves, then act accordingly?
Add inexperienced hikers to the Elks' rugged topography and you get a formula for tragedy. The seven 14,000-foot-plus mountains in the range—known for its rotten, loose rock and jagged summits—are a big step up from popular 14ers like Mount Elbert or Bierstadt, where mellower hiking trails lead to the summits. Consequences of a wrong move or an error in judgment can be high. "I have a huge sense of respect for the mountains around here," says Mike Marolt, a fourth-generation Aspenite who, with his brother Steve, was the first American to ski from above 8,000 meters. "They're more dangerous in a lot of ways than the stuff I do in the Himalayas and the Andes."  
Hikers have access to reams of information about how to climb these mountains, including the in-depth website 14ers.com, which offers trip reports and a forum for questions. "What's causing a lot of people to be alarmed is the number of accidents related to people who seem to be getting off-route," says CFI executive director Lloyd Athearn, "It's shocking to me that people might be getting in serious trouble when there is such a fabulous resource out there."
But that democratization of route data could actually lead to more problems: anyone with a laptop can now research a route and think they have enough information to attempt to climb these peaks. "At the risk of sounding like a cranky old guy with gray in his beard," says Athearn, "it appears there's been a change over time in how people approach the mountains. In the old days, you'd connect with a mountaineering club or other climbers, and people would teach you in a progression of more serious mountains how to do this. Now, there's very little experience learning the mountain craft." 
So what to do to mitigate risk in these inherently dangerous places? DiSalvo wants to see Aspen implement some sort of route marking on the Elk Range's hardest summits. "My argument is, no route marking at all is an invitation for people to be killed," he says. "Why not just make it known which is the safest way to ascend?"  
Florida resident Roger Marcil, whose son died on Capitol, agrees. "There's no reason for Carlin and Ryan [the couple who fell this August] to have perished," he says. "There's no reason anyone should be up on Capitol and take that way down. It wouldn't be that hard to have a sign."
Critics claim that approach could lead to even less personal responsibility. "I don't think it's a solution," says Karen Schroyer, district ranger for the Aspen-Sopris Ranger District of the White River National Forest. "My concern is that we'd be inviting more inexperienced climbers to the mountains. And it's not our role as public land managers to dictate which way people should go on our peaks." 
What she'd like to see is "standalone, in-your-face signage that makes it very clear what the risks are of climbing these peaks," she says. In other words, education and an it's-on-you-to-make-the-right-choice mentality.  
The seven 14,000-foot-plus mountains in the Elk range are a big step up from popular 14ers like Mount Elbert or Bierstadt, where mellower hiking trails lead to the summits.
DiSalvo and Marcil also advocate for a rating system based on difficulty, similar to ski runs, which are ranked from green to black. Stephen Szoradi, managing partner of Aspen Alpine Guides, proposes using the three categories standardized in the Alps: an easy path, a hiking trail, and an alpine route that requires true mountaineering skills. "Then you can determine yourself if it's appropriate to go on that trail. It doesn't need a big sign that says, 'Risk of death,'" he says.
Whether any of these proposals move forward will likely be determined after September 14, when the Pitkin County Sheriff's department, Forest Service representatives, Mountain Rescue Aspen volunteers, local guides, and other stakeholders will meet. There, they will address address both what their specific message will be and how best to spread the word—whether through social media, website links, or basic mountaineering clinics.  
The results will likely be visible next spring. "There's no more skirting around this," says DiSalvo. "Some would say you're discouraging tourism. I really don't care. My job is public safety."
One thing everyone seems to agree on is the need for a public-awareness campaign that clearly communicates the preparation, skill level, and risk assessment required for all the 14ers—and particularly the ones in the Elks. Marcil hopes to share the message by speaking out about the fate of his son and his son's girlfriend. "They spend thousands of dollars looking for people," he says, referring to law enforcement and search and rescue groups. "Why not spend the money on making sure those people have good gear and education instead?"
No matter what measures are taken, of course, risk will never be 100 percent mitigated. "The mountains can never be made entirely safe," says CFI's Ahearn. "Overcoming challenge and adversity is one of the reasons people climb them. There need to be places in our world where people can go out and just experience raw nature, regardless of what gets dished out."
Lead Photo: David Rupert/Unsplash