Chris McCandless: Back to the Wild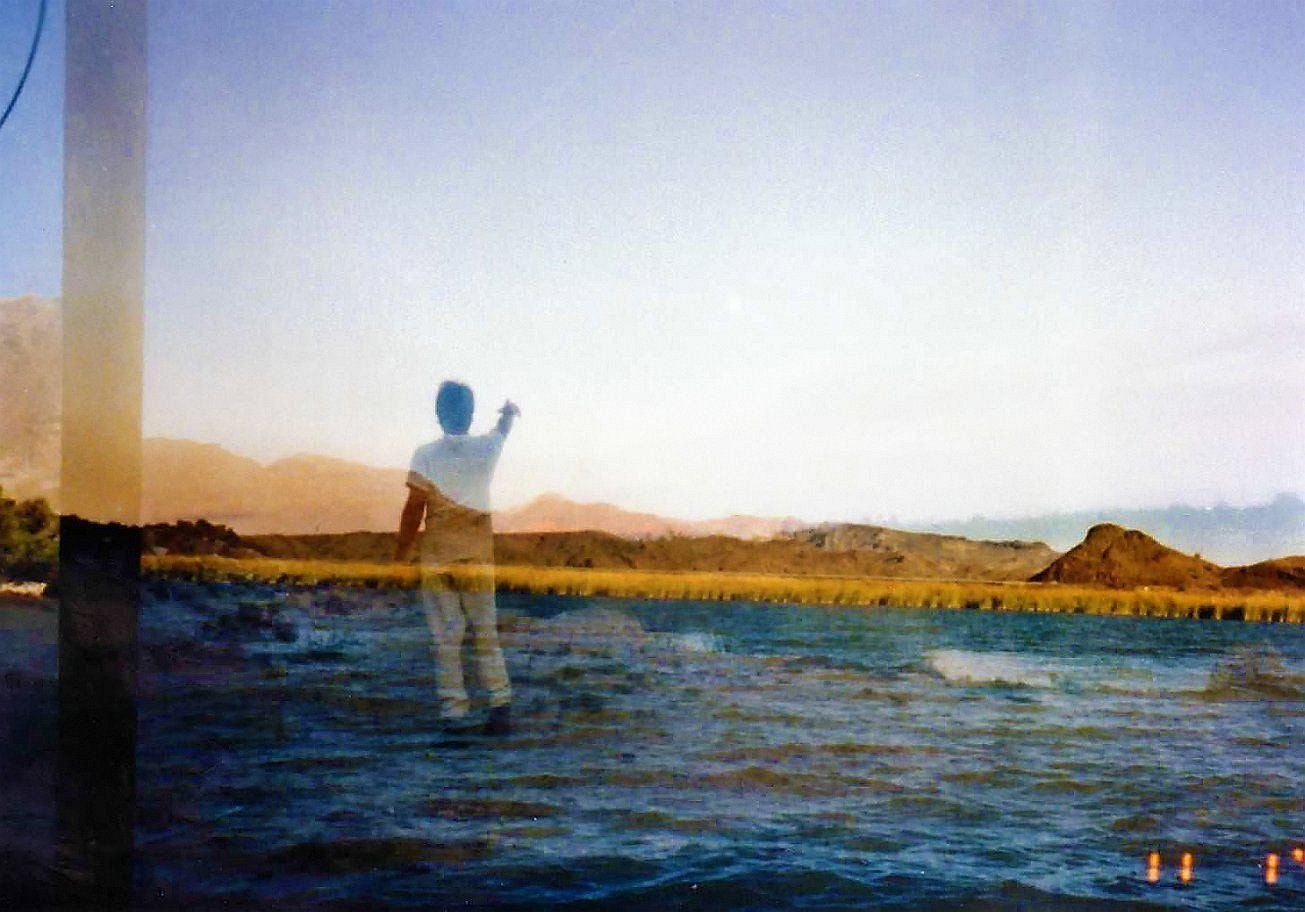 Heading out the door? Read this article on the new Outside+ app available now on iOS devices for members! Download the app.
Christopher McCandless at the Sea of Cortez
On August 18, 1992, Christopher McCandless died alone in a bus in the Alaskan backcountry. Before his stay in the bus that others now visit as a pilgrimage, he journeyed all over North America. This gallery features some of the photos and notes from his ramblings.
WHERE: Colorado River headed to Mexico
WHEN: November 1, 1990
Whether double-exposed purposefully or by fate, this specter image shows Alex pointing to the future, which focuses on traveling south via the Colorado River until it reaches its terminus at the Sea of Cortez in Mexico. Every horizon brings a fresh awakening to his adventuring soul.
Christopher McCandless at Colorado River
WHERE: Colorado River north of Blythe, California in the Palo Verde diversion canal
WHEN: November 15, 1990
The still water acts as a camera which captures the reflected ruins of an old railroad brdige and part of the Palo Verde irrigation system. The only sign of man is the rippling of the water possibly made by Alex's paddle.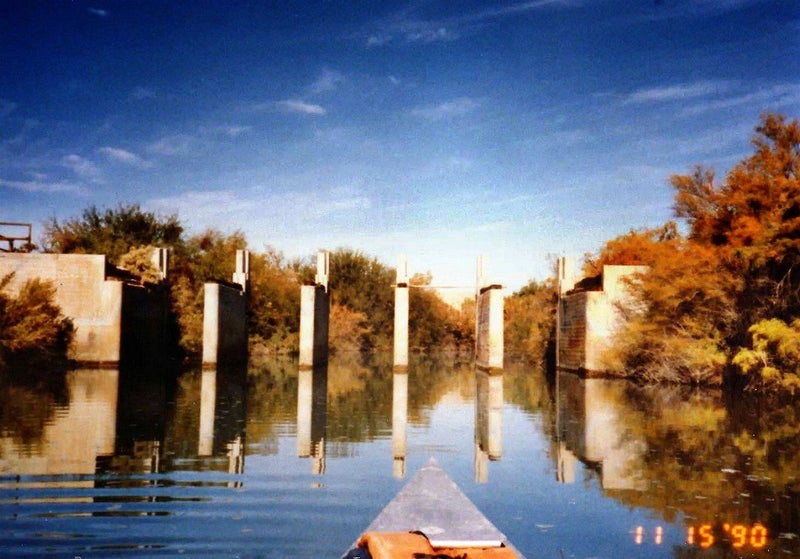 ---
Christopher McCandless
WHERE: Jan and Bob's mobile home at The Slabs
WHEN: Late December 1991
Alex finds contentment among the Slab denizens who, like him, do not judge others by outward appearance.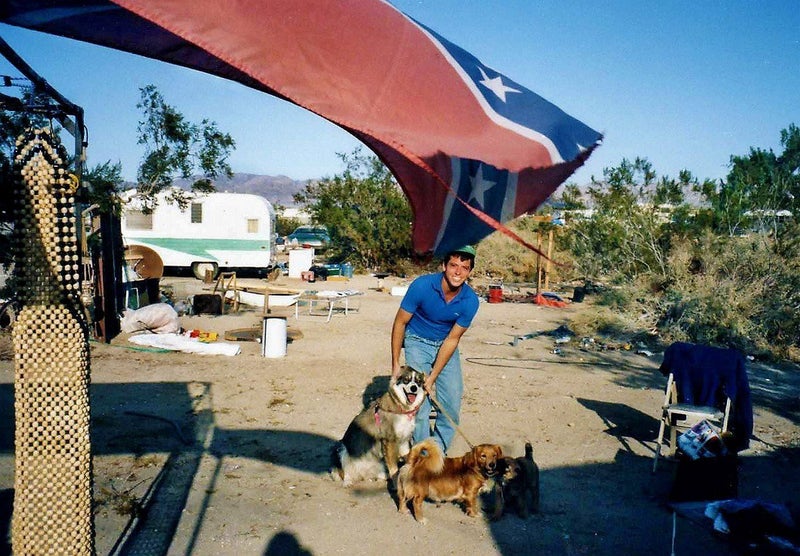 ---
Russell Fritz
An unedited excerpt from a letter dated january 19, 1993 to Wayne Westerberg from Russell Fritz follows:
"The following Sunday I went back to his camp. I asked him if he wanted to take a rider around and see the area; Indio, Rancho Mirage, Cathedral City, Palm Springs and The Tram. That evening we ate at The Sizzler, having steak and lobster. I told him he could come back anytime and we would have dinner together. We became good friends. I taught him leather crafting and he made himself a belt. I enjoyed listen to him talk."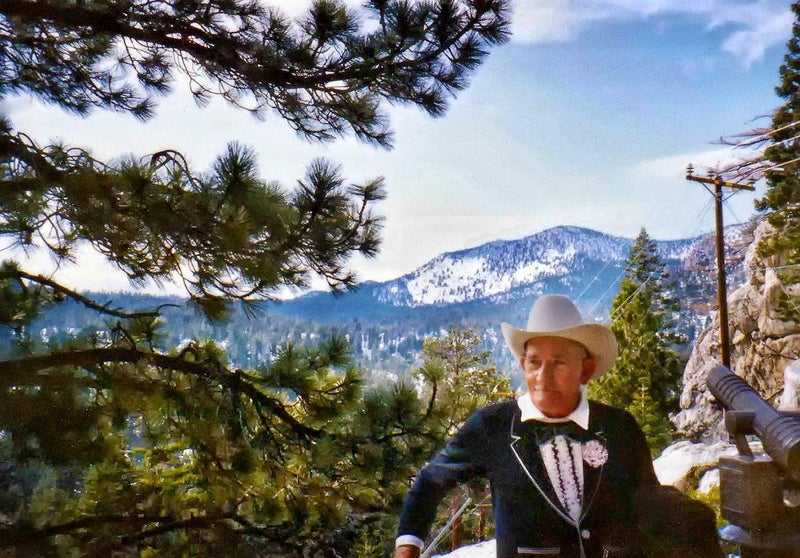 ---
Christopher McCandless in South Dakota
WHERE: Carthage, South Dakota
WHEN: March 1992
After a day's work at the grain elevator, friends and workers join Wayne in the office to unwind. Shown facing the camera left to right are Wayne, Troy Hamilton from Wayne's harvesting crew and Alex. With his back to the trio is one of Wayne's hunting buddies, Dan Magnio the owner/operator of a local restaurant.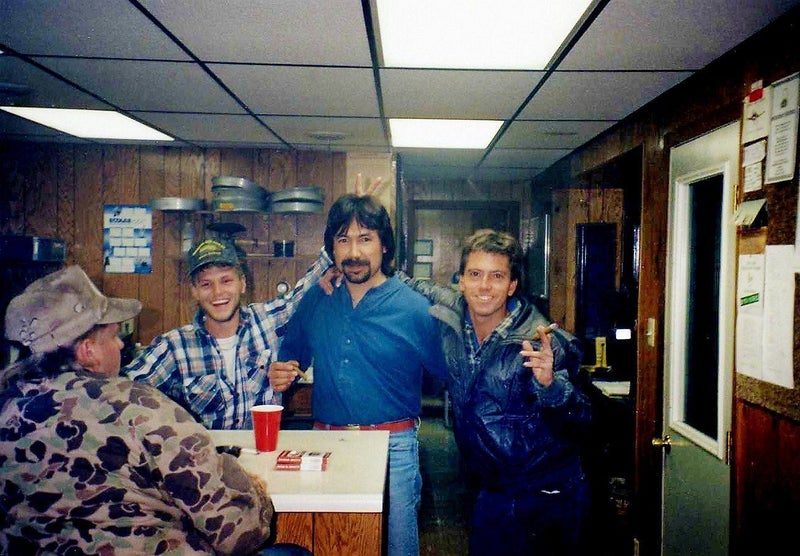 ---
Christopher McCandless
WHERE: Near Stampede Trail, WHEN: April 30, 1992, Alex's log notes: 3. Denali Day
Alex witnesses a rare sight. Mt. McKinley or Denali, its Athabasca name, is seldom seen this clearly. overwhelmed by its splendor, he takes this jubilant self-portrait demonstrating the strength he gains from the majesty he beholds. During his time on the Stampede Trail, Alex writes this passage inspired by Henry David Thoreau. It is similar to the words he penned in South Dakota during Trek # 8 bearing the title "Aesthetic Creed." "I am reborn. This is my dawn. Real life has just begun. Deliberate living. Conscious attention to your immediate environment and its concerns. examples include: a job, a task, a book, anything requiring efficient concentration. Circumstance has no value. It is how one relates to a situation that has value. All true meaning resides in the personal relationship to a phenomenon….what it means to you."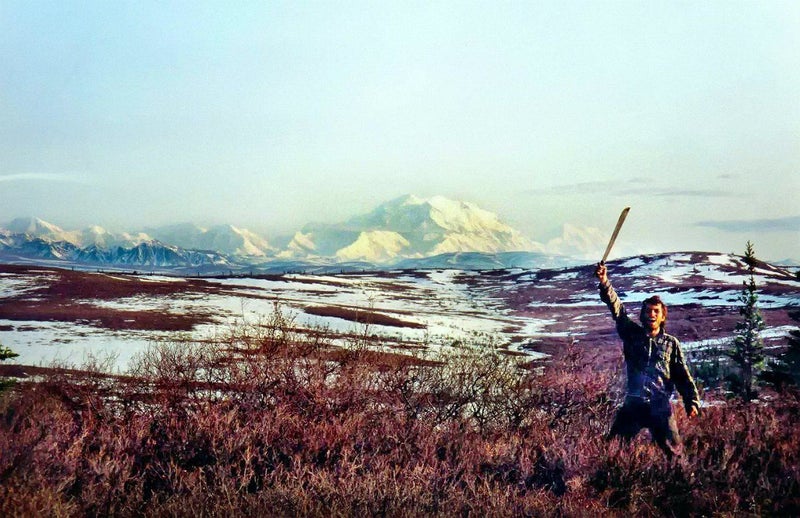 ---
Magic Bus
WHERE: Bus 142 on Stampede Trail
WHEN: May 1, 1992
The sun sets on Alex's new dwelling place where he finds warmth and shelter from the elements. This marks the end of the first day at the magic Bus. These words by Henry David Thoreau reflect the atmosphere of his new home:
"Our life is frittered away by detail. Simplify. Simplify."
Walden, Henry David Thoreau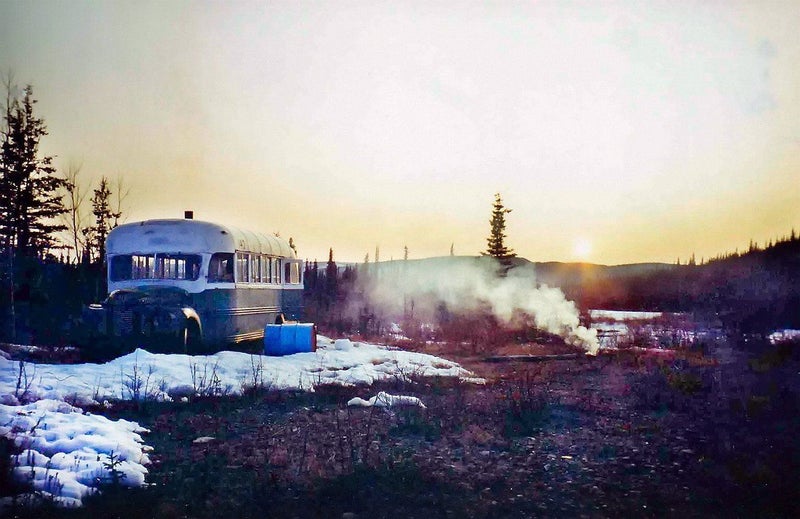 ---
Christopher McCandless
WHERE: Outside Bus 142, WHEN: July 3, 1992, Alex's journal: 67. Depart Bus, Feeling that his journey into the backcountry has come to an end and his dream of living off the land fulfilled, Alex takes steps to return to civilization. This passage reflects his psyche. "No man ever followed his genius 'til it misled him. Though the results were bodily weakness yet perhaps no one can say that the consequences were to be regretted. For these were a life in conformity to higher principles. If the day and the night are such that you greet them with joy and life emits a fragrance like flowers and sweet-scented herbs, is more leastic, more starry, more immortal, that is your success. All nature is your congratulation, and you have momentarily to bless yourself. The greatest gains and values are farthest from being appreciated. We easily come to doubt if they exist. We soon foget them. They are the highest reality. the true harvest of my daily life is somewhat as intangible and indescribable as the tints of morning or evening. It is a litle stardust caught a segment of the rainbow which I have clutched." Walden, Henry David Thoreau