What You Missed: Drone Helps California Crews Find Hiker
California rescue aided by drone, Mikaela Shiffrin chases ski record, and turkey trot Strava art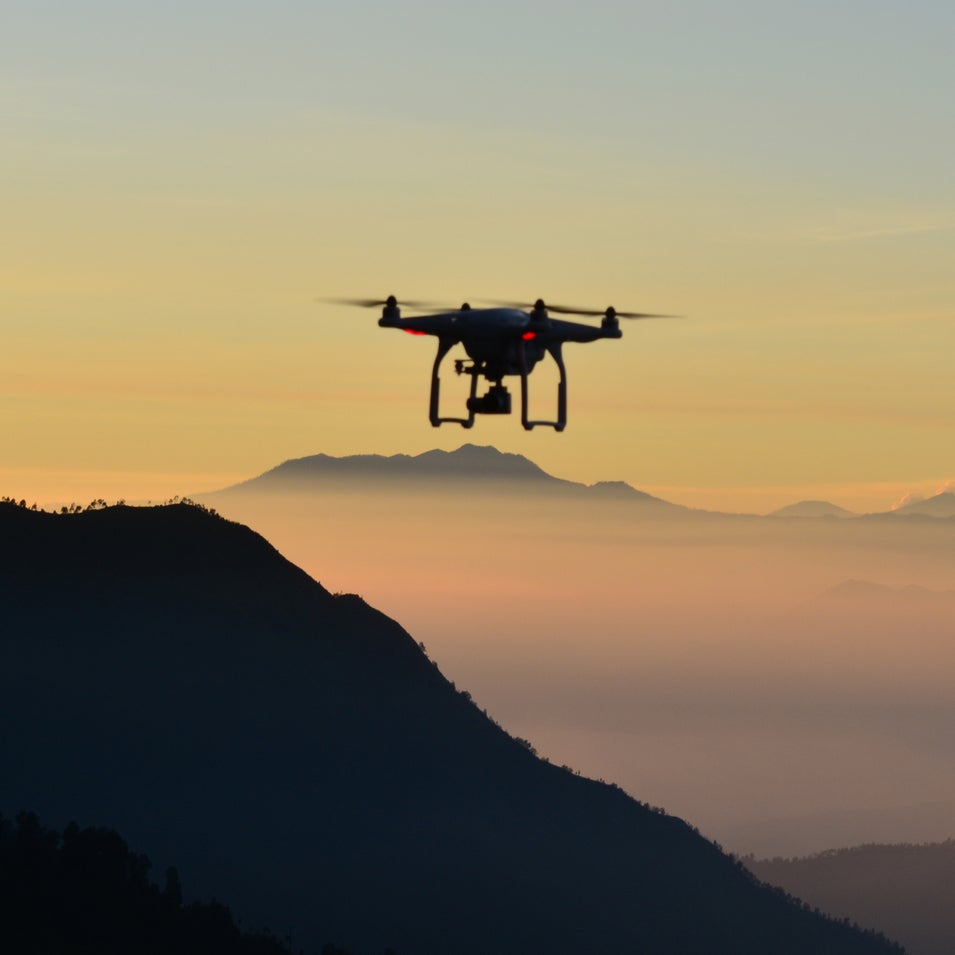 (Wan Fahmy Redzuan Wan Muhammad / EyeEm/Getty Images)
Heading out the door? Read this article on the new Outside+ app available now on iOS devices for members! Download the app.
Welcome to What You Missed, our daily digest of breaking news and topical perspectives from across the outdoor world. You can also get this news delivered to your email inbox six days a week by signing up for the What You Missed newsletter. 
---
Flying drones continue to prove their value in search and rescue operations.
On Sunday, crews in Santa Barbara, California, used a drone equipped with thermal imaging to locate a hiker lost amid rugged terrain north of the city. At 6 P.M., Santa Barbara Search and Rescue received a call of a missing hiker on the Cold Springs Trail, and shortly thereafter crews took a call of a person in distress on the nearby Cathedral Peak Trail.
It was well after sunset when the SAR and a local team of firefighters ascended the trail to search for the missing person. The SAR launched a drone to fly over the area ahead of the crew. After the team made verbal contact with the hiker, the overhead drone was able to confirm the hiker's location, allowing the team to provide food and water, and complete the rescue.
SAR teams across the country are quickly incorporating drones into their everyday operations, yet nobody knows for sure how many of them are currently in use. Earlier this year contributor Dan Schwartz wrote a feature for Outside on the topic: "Why Drones Are the Future of Outdoor Search and Rescue." According to the story, the Mountain Rescue Association, which operates 106 rescue teams in North America, estimates that approximately 80 percent of its members now have drone programs in some state of development.
"Drones don't replace the ground search-and-rescue guys," Keenan Campbell, director of an emergency management office in rural Bureau County, Illinois, said in the story. "We'll always need boots on the ground. But the eye in the sky makes things so much easier."
Sunday's rescue in Santa Barbara is the latest anecdote to support this perspective. And it's not the first time Santa Barbara SAR has used a drone in action. In October, a drone helped its crew determine that a person supposedly clinging to a cliff was actually a mannequin used in a film shoot. 
Mikaela Shiffrin Chases Ski Record in Finland
American skiing phenom Mikaela Shiffrin has history in her sights at this weekend's Alpine Skiing World Cup in Levi, Finland.
If she wins Sunday's slalom event, Shiffrin will tie Sweden's Ingemar Stenmark with 46 World Cup victories in a single discipline. Stenmark dominated the giant slalom in the seventies and eighties, recording his final World Cup win in 1989. With her 45 World Cup slalom victories, Shiffrin already owns the women's all-time winning record, having surpassed the previous mark of 43 wins set by Lindsey Vonn in the downhill.
After securing four medals at the 2021 Alpine World Ski Championships, Shiffrin is now the most decorated American skier in history, with two Olympic titles, six world championship wins, and 70 total World Cup victories across six different disciplines.
Yet her victory on Sunday is hardly guaranteed. Shiffrin endured back spasms earlier this month and decreased her training load to deal with the pain. She's only recently returned to her normal skiing volume in the lead-up to the Finnish race.
Still, the back pain is a minor setback when compared to the torn ligaments, bone fractures, and other major injuries that top skiers often face. Now 26, Shiffrin said she's been lucky to avoid a catastrophic injury thus far.
"Looking back on my career I think it's a really cool thing to have gotten through this far with a fewer amount of injuries than a lot of people may expect," Shiffrin told the Associated Press.
Now That's a Turkey Trot
Turkey Trots are set to return on Thanksgiving after a year hiatus, and at least one runner is ready to take his trot to the next level.
Member Exclusive
"Your Bike Might Need a Kickstand If…" Contributor Eben Weiss defends the beleaguered device that helps your bike stay upright. Outside
Around the Outside Network
"Five Keys to Finding the Right Bike Fitter" Choosing the right specialist is the first step in any bike fit. Triathlete
"The Best Skiing Takes Place After Dark at Mount Hood Skibowl" Contributor John Clary Davies remembers a twilight ride in an empty powder playground. Ski
"Why You Should Use Trekking Poles" Here's how a good set of poles can help you overcome sore and wobbly legs. Backpacker
"Get Ready for 2022 with Our 10-Week Base-Building Plan" This running program will build your endurance and jump-start your winter training. Trail Runner
Lead Photo: (Wan Fahmy Redzuan Wan Muhammad / EyeEm/Getty Images)