What You Missed: Crews Rescue Dog on Mexico's Highest Peak
Hikers rescue stranded dog on Pico de Orizaba, Mikaela Shiffrin ties World Cup wins record, New Zealand MP bikes to childbirth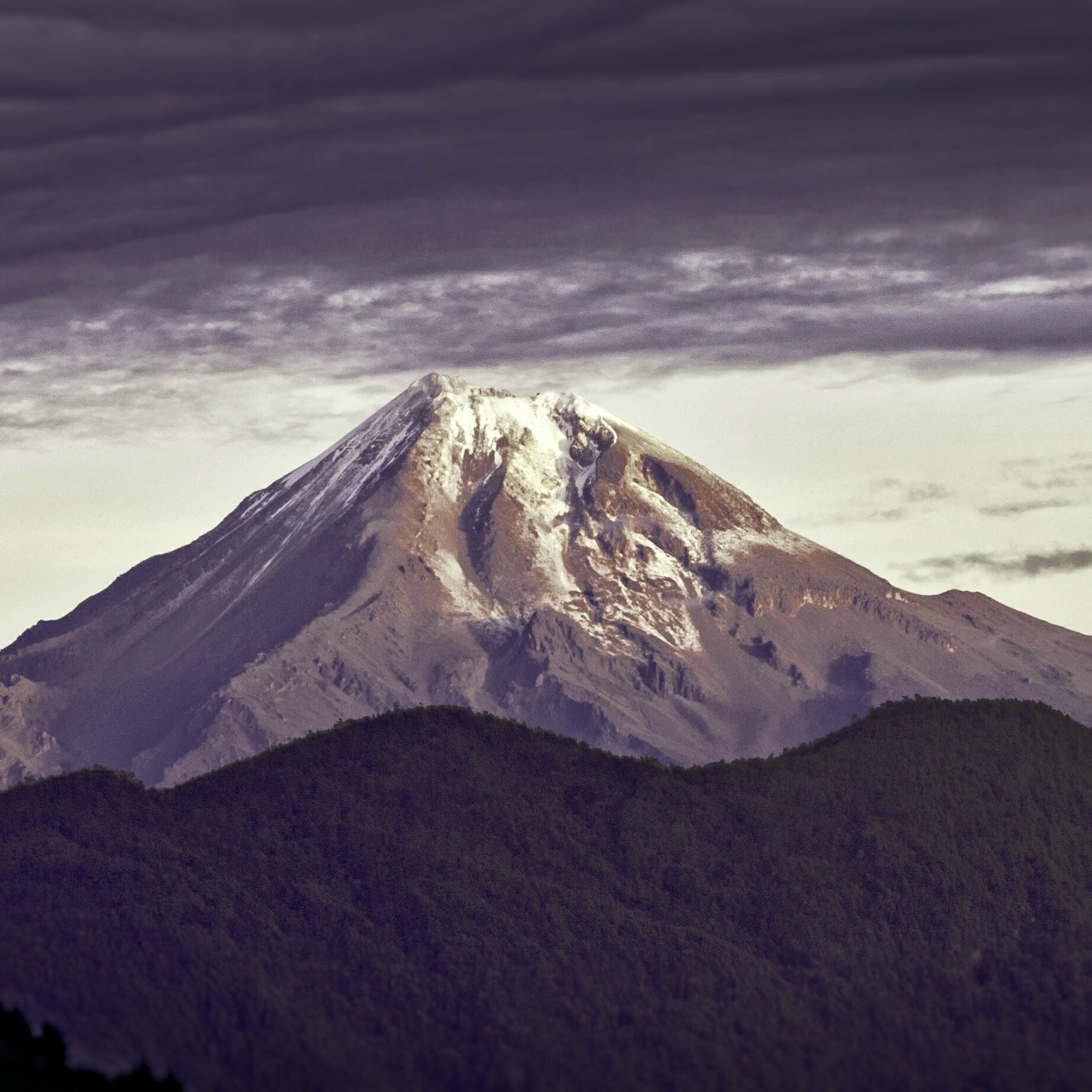 (Armando Ruiz Marquez / Getty Images)
Heading out the door? Read this article on the new Outside+ app available now on iOS devices for members! Download the app.
Welcome to What You Missed, our daily digest of breaking news and topical perspectives from across the outdoor world. You can also get this news delivered to your email inbox six days a week by signing up for the What You Missed newsletter. 
---
How far would you go to rescue a dog?
On November 22 a team of climbers in Mexico ascended the country's highest peak to save a stray dog that had spent a month stranded near the top of 18,491-foot Pico de Orizaba.
A climber named Hilario "Layo" Aguilar posted a report on Facebook from the rescue mission on the dormant volcano in southern Veracruz, which is the third-highest mountain in North America. According to Aguilar, climbers on the peak reported seeing a malnourished stray dog living on the mountain. The dog, which climbers named Canelo, had followed a team of hikers up the trail in mid-October after he was given food. The dog then stayed on the mountain for weeks despite frigid temperatures and rugged terrain.
Aguilar organized the mission after a worker from a local animal shelter contacted him about rescuing the animal. He and 30 climbers from the Mexican Alpine Club ascended the peak. They located Canelo near the summit, attracting the dog with food and water.
"He responded to the language of a human puppy," Aguilar wrote on Facebook. "My friends took out food and we gave [it to] him, he was very hungry. A friend took out a thermos with water and he almost finished it."
The rocky and rugged trail was a challenging descent for the dog, so climbers loaded Canelo into a backpack.
Like many good dog stories, this one has a happy ending.
According to Aguilar, Canelo was treated at a local animal hospital and is expected to make a full recovery from his adventure. While Aguilar himself could not take in Canelo, adoption offers are already pouring in.
"Hopefully all the puppies in the mountains are lucky enough to be Canelos and be rescued," Aguilar wrote.
Mikaela Shiffrin Ties Skiing World Cup Record
Mikaela Shiffrin has added her name to skiing's history books once again.
On Sunday the Olympic gold medalist won the slalom event at the Alpine Skiing World Cup in Killington, Vermont. In doing so, she tied a 32-year-old record for most World Cup wins in a single discipline, with 46 victories. The record was previously held by Sweden's Ingemar Stenmark, who dominated giant slalom racing in the eighties and nineties.
Shiffrin's victory was made sweeter by its connection to her personal history in the sport—she attended the nearby Burke Mountain Academy and grew up racing at the famed Vermont ski resort. Shiffrin also defeated her newest rival, Petra Vlhova of Slovakia, who won the opening two rounds of the World Cup series.
In the slalom event, skiers complete two runs on a short and steep course with plenty of turns, and the combined time of the two runs determines the champion. Shiffrin trailed Vlhova after the first run, but a costly error by the Slovakian on the second round helped Shiffrin secure the win.
Shiffrin missed some training sessions earlier this year due to a minor back injury, and the win on Sunday is a sign that she's approaching her peak condition.
"When I compare this season to last season, I see so much more energy," Shiffrin told The New York Times. "I made a mistake in the second run, but I came back. For me, it's a good sign."
Ride Of a (New) Lifetime
Julie Anne Genter, a member of New Zealand's Parliament, is known for her support of bike infrastructure. On Saturday Genter took her cycling support to a new level, riding to the hospital at 2 a.m. as she was going into labor. Everyone is happy and healthy.
Member Exclusive
"I Choose to Remember the Bike Ride" Contributor Tracy Ross decided to take her brother on a bike tour across Kansas to help his recovery from alcoholism, which led to a funny, endearing, and maddening experience. Outside
Around the Outside Network
"Should You Carbo-Load Before a Big Hike?" Gorging on pasta before a race works for marathon runners, but it may not be the best practice for hikers. Backpacker
"The Training Secrets Behind the Norwegians' Stunning Ironman Debuts" Kristian Blummenfelt and Gustav Iden both recorded amazing Ironman finishing times this year. Triathlete analyzes their preparation. Triathlete
"The Fine Art of Balancing Running with Parenting" Two running moms offer sage advice on how to balance parenting with athletic pursuits. Trail Runner
"How to Get Your Women-Led Outdoor Startup Funded" Angel investor Kate Delhagen discusses how female entrepreneurs can secure financial backing. Outside Business Journal
Lead Photo: (Armando Ruiz Marquez / Getty Images)