Portraits of the Pacific Crest Trail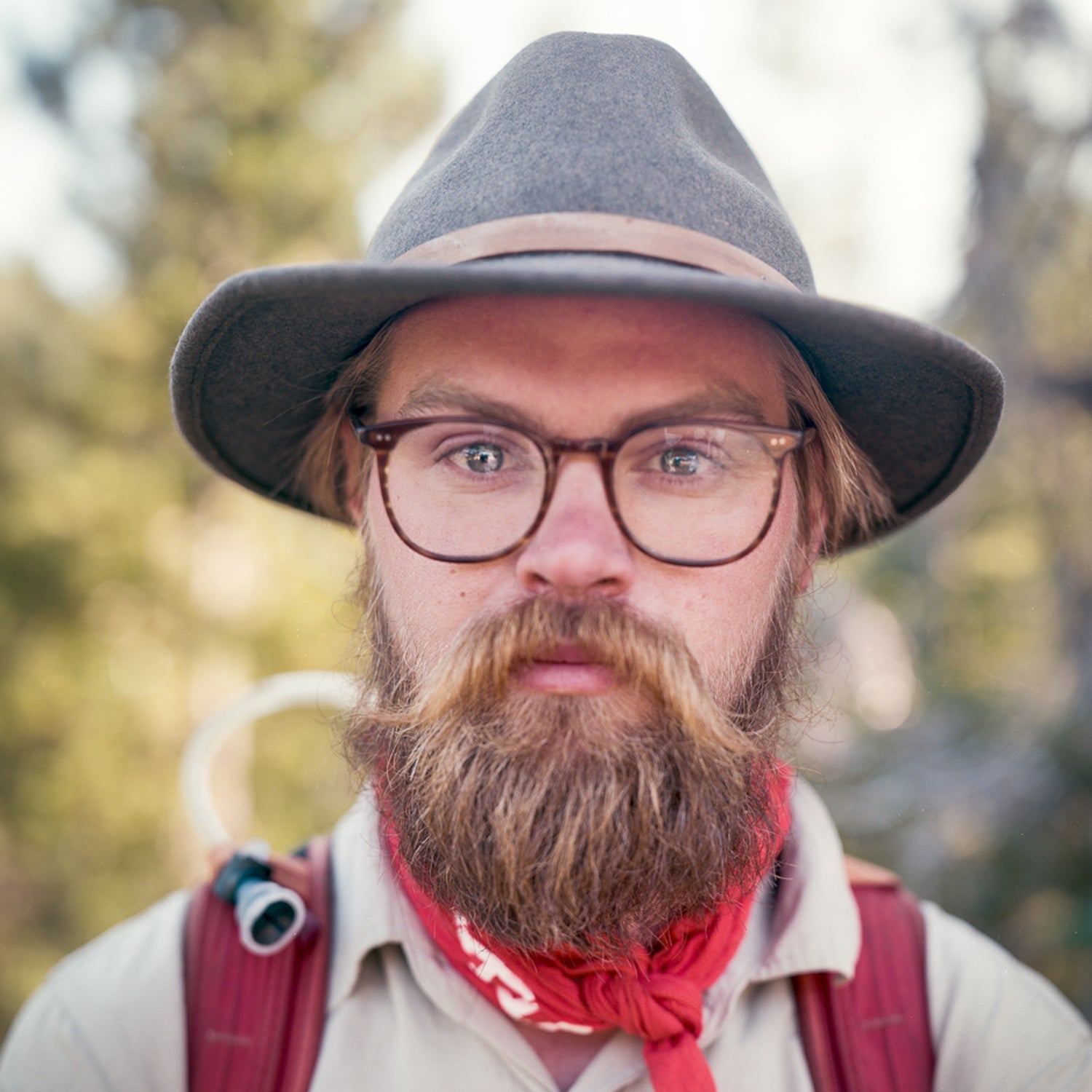 Heading out the door? Read this article on the new Outside+ app available now on iOS devices for members! Download the app.
Returning from a summer weekend in Tahoe, photographer Ian Tuttle passed a few strangers on the side of the road and asked if they needed anything. Just beer, they said. Tuttle's new friends were doctors hiking the Pacific Crest Trail whenever they got a few weeks off work. The group shared some drinks and went their separate ways. The San Francisco–based portrait photographer, whose clients usually wear ties in a lit studio, left inspired.
Tuttle returned to the PCT and set up camp three times throughout the summer, capturing moments on the 2,663-mile trail. He made portraits of those he met and even followed up with a few after their time on the trail.
Trail Name: Dirtwolf
Mile: 2,259.5
Tuttle: I received the following note from Dirtwolf after he finished hiking: "I met a girl on the PCT, a trail runner, who after one epic week on the road through Yosemite and Northern California convinced me to move in with her once I finished the trail. So I did."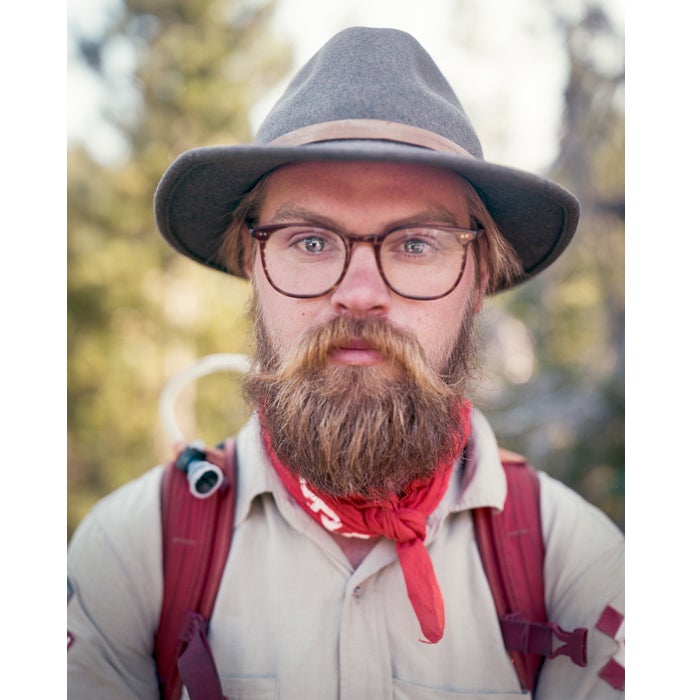 ---
Trail Name: Happy Feet
Mile: 1,071
Her Notes from the Trail: "I didn't have a name for the first 500 miles. I was dealing with really bad blisters, and my brother priority-mailed new shoes to a cafe that I'd be at the next day. He was upset that I didn't have a trail name, so he called me 'Happy Feet' in a group text to my family. I also have a pink penguin on my pack, and he has one too."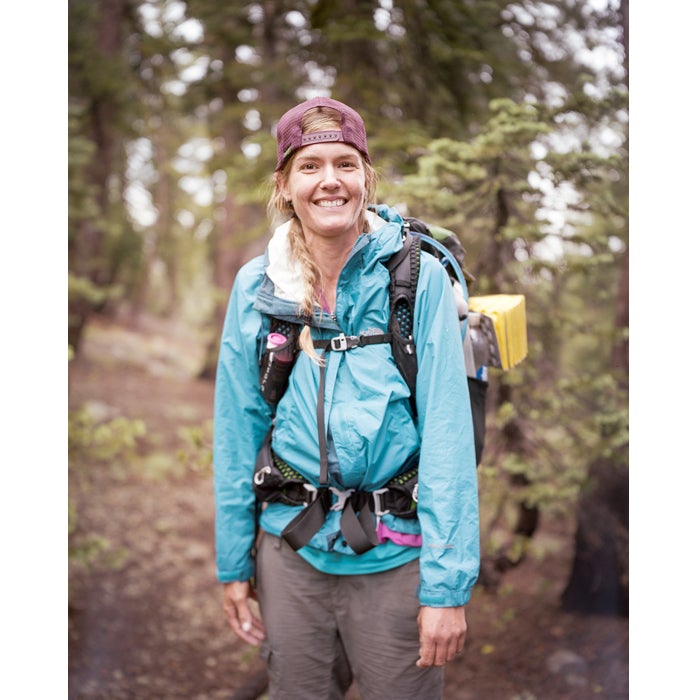 ---
Trail Name: Justin
Mile: 1,606.5
Tuttle: Justin, 20, and his brother Luke, 22, hiked together to the halfway mark of the trail, and then agreed to split up to experience the trail individually. We were on Sawyers Bar Road where it crosses the PCT, about a 10-mile hitchhike to Etna, known for its cold beer. Justin caught a ride with a trail angel—a volunteer who helps PCT hikers—named Lionheart, who had just brought his brother back to the trail from town. Luke and Justin bid each other safe travels. From the passenger seat of Lionheart's truck, Justin yelled out, "Hey, Luke, can I borrow your ID for town?"
---
Trail Name: Space Age
Mile: 1,071
Tuttle: Space Age took a leave of absence from his job at NASA in Houston to hike the PCT. His fully loaded pack weighed 45 pounds. "Do everything you can to keep your head in the game. Because it's mental. The physical conditioning comes automatically. The mental part is the hard part."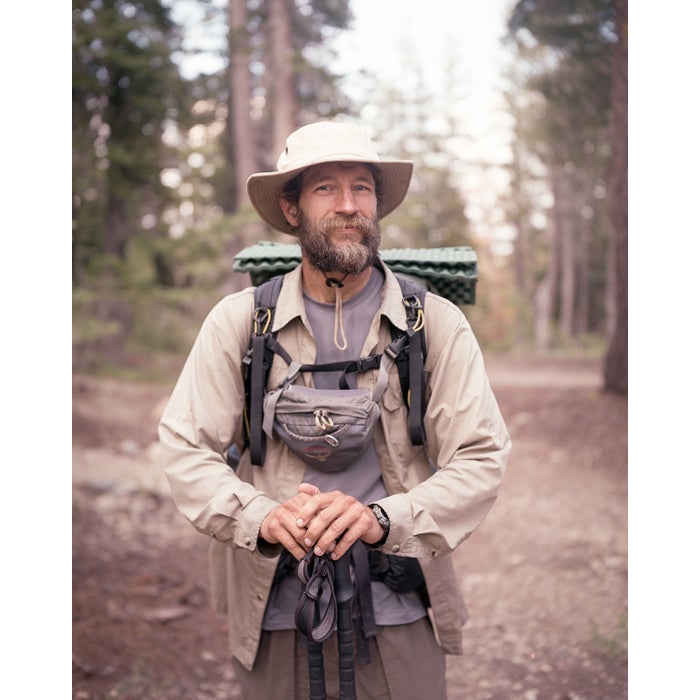 ---
Tuttle: My first camp was on July 16, 2014, at mile 1,071, near Carson Pass in California. Second camp was on July 21, 2014, at mile 1,606.5, near Etna. Third camp was on August 21, 2014, at mile 2,259.5, north of Mount Adams in Washington.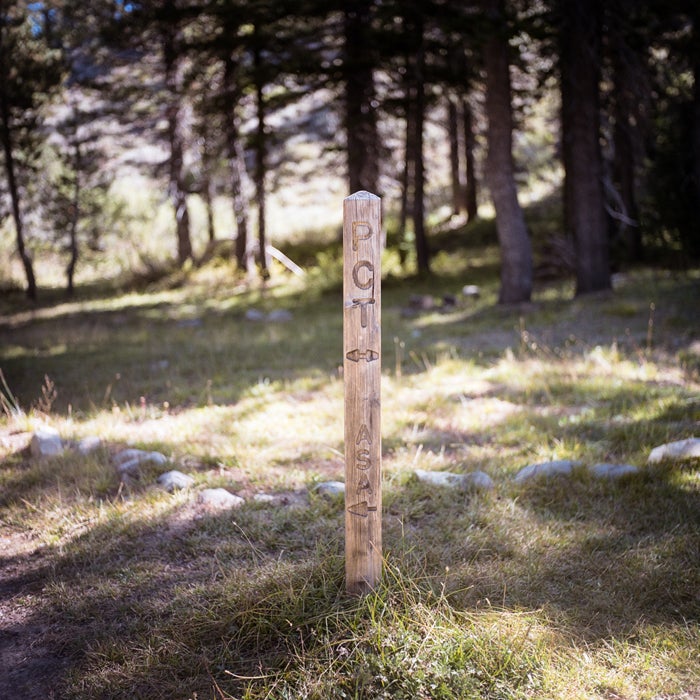 ---
Trail Name: Eleven
Mile: 1,071
Her Notes from the Trail: "I hiked the Appalachian Trail, and as soon as I was done I just wanted to be hiking again."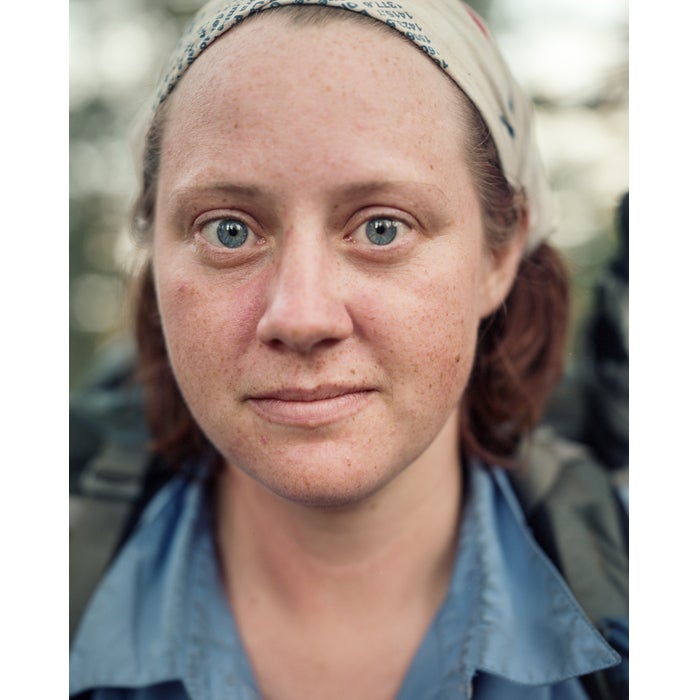 ---
Trail Name: Blanco
Mile: 1,606.5
Tuttle: I asked Blanco, who had come from Bavaria, when he learned of the PCT. He said, "I saw a documentary about the Appalachian Trail and was intrigued. Then I learned about the Continental Divide Trail and the PCT. Now here I am!"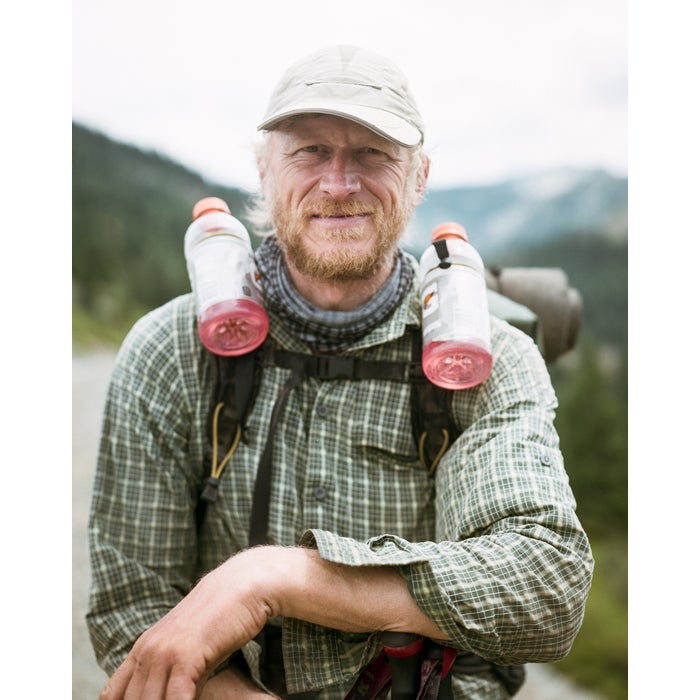 ---
Trail Name: Far Out
Mile: 1,071
Tuttle: Far Out wrote me after he finished: "My walk ended in Canada and cold rain on September 25 with amazing friends. The longer I'm off the trail, the more I miss it. Things I miss? Cowboy camping under desert nights, stuffing my face full of amazing at the Stehekin bakery, laughing with friends about EVERYTHING, going to the bathroom outside, and the flux of the trail." I should also mention that Far Out made the kilt himself.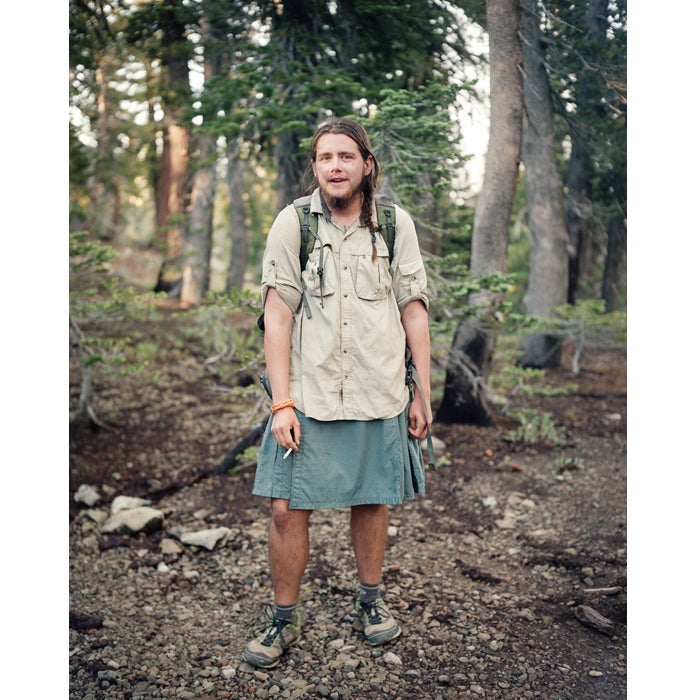 ---
Trail Name: Sarah
Mile: 1,071
Tuttle: Sarah and her boyfriend, Chris, made it to Chester, California, before they were thwarted by wildfires. They resumed their hike after taking a month off.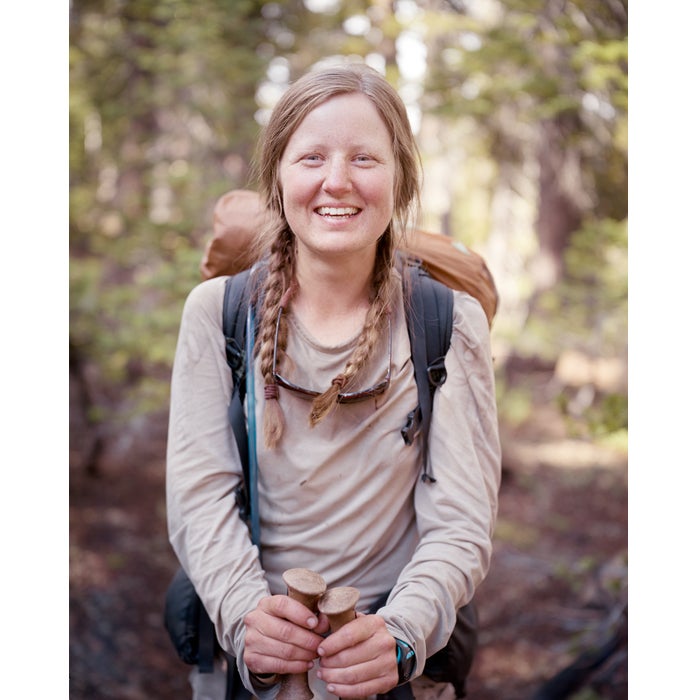 ---
Tuttle: I elected to use my 1951 Graflex Speed Graphic 4×5 view camera for this project. I hoped it would fit the off-the-grid lifestyle of the hikers.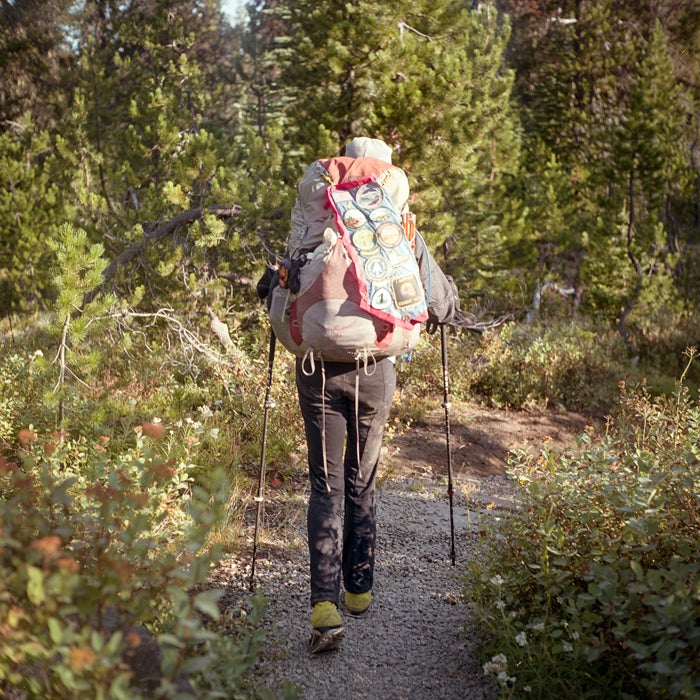 ---
Trail Name: Steamy
Mile: 2,259.5

Tuttle: Steamy hiked the PCT in 2011, but heavy snowfall made the Sierras impassible, so he started afresh this year. "I saw a bear cub playing around just off the trail about a week ago."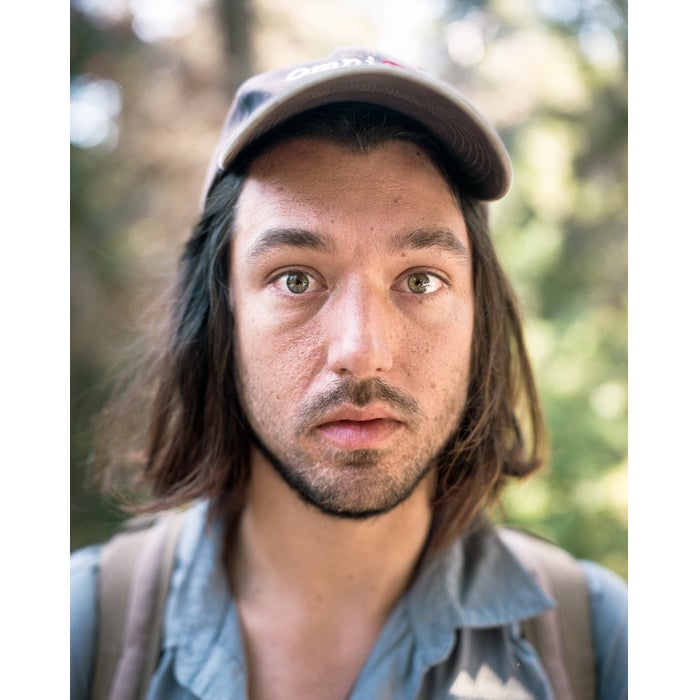 ---
Trail Name: Alan
Mile: 2,259.5
Tuttle: When I asked Alan, 67, if I could photograph him, he said, "Oh, my mother will be so excited." I received a note from Alan after he finished. "The gods smiled on me (most of the time), and I finished the PCT on September 8."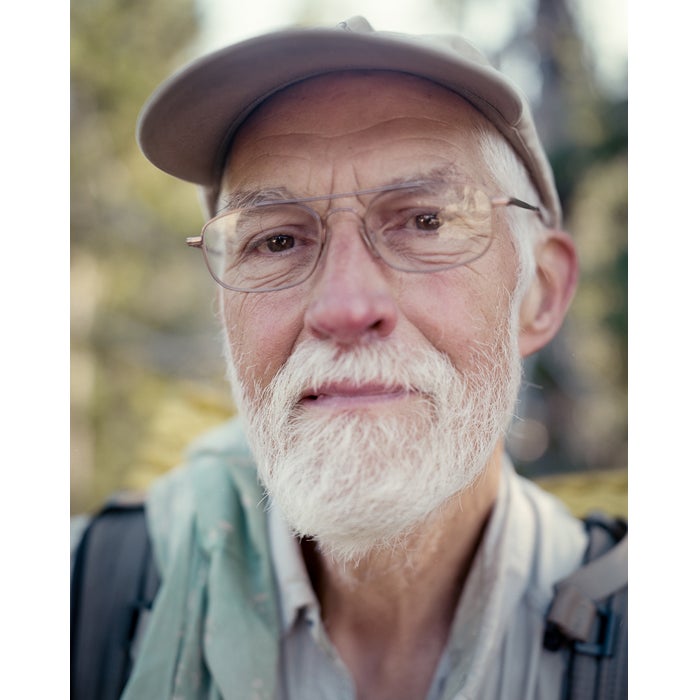 ---
Trail Name: Buttercup
Mile: 1,606.5
Tuttle: I asked Buttercup, a retired U.S. Marine, what he was going to do when he finished the trail. He said, "My wife is meeting me at the Canada border. We sold our home. We're just traveling after this!"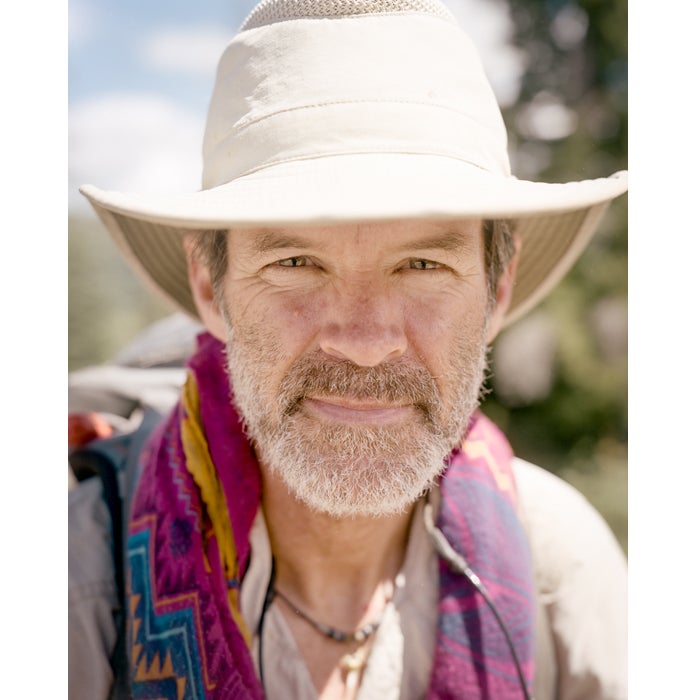 ---
Tuttle: Sometimes days would pass and I wouldn't see anyone. Other days I'd have a congregation form around the cooler, and I'd sit and listen to hikers swap stories about weather, campsites, wildlife, and trail angels.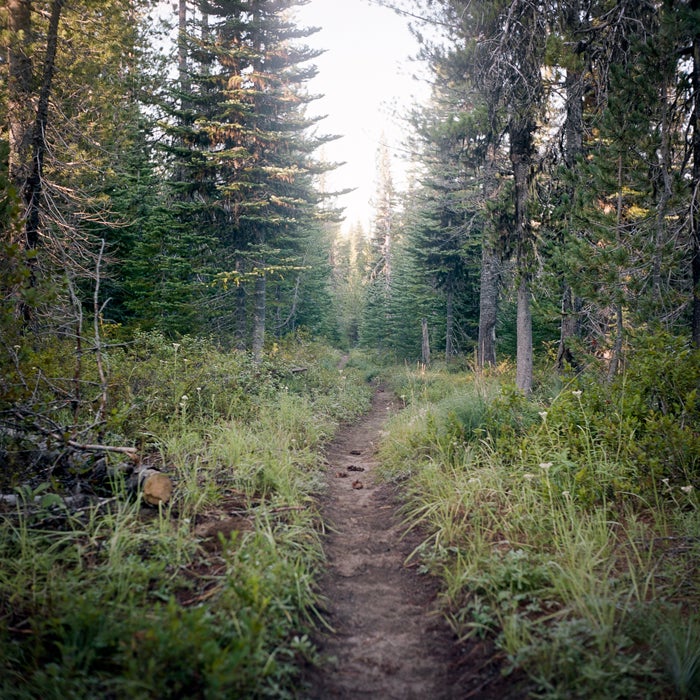 ---
Trail Name: Nat
Mile: 1,071
Tuttle: Nat is a composer and recorded sounds along the trail, which he then mailed to eight colleagues along the way. In turn, those eight composers recorded their own compositions based on the sounds of the PCT. "When you're out day after day, your vision, hearing, feeling, all your senses change," he told me. Nat and his wife, Erin, hiked the entire trail together and celebrated their one-year anniversary halfway through their journey.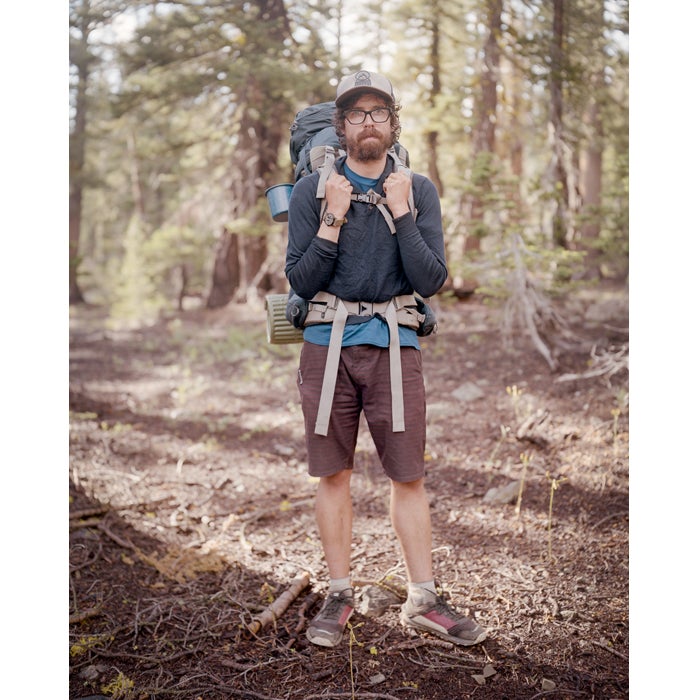 ---
Trail Name: Namaste
Mile: 1,071
From: Portland, Oregon
Tuttle: "What would you tell your 'Day 1' self?"
Namaste: "Don't worry about anything. The worst days are psychologically bad rather than physical."
Tuttle: "How did you earn your trail name?"
Namaste: "I like to do yoga on the side of the trail. You can chop down a tree all day, but it helps to stop and sharpen your axe."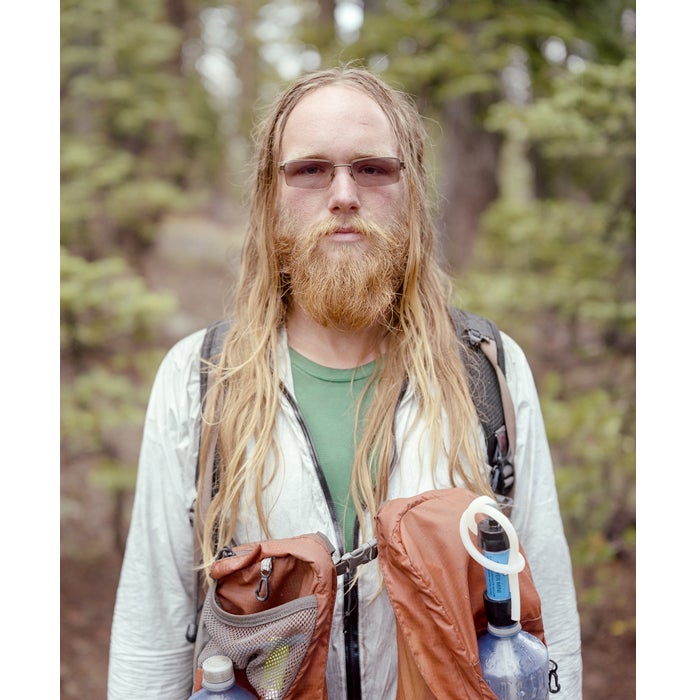 Trending on Outside Online