The Problem with Claiming a Fastest Known Time in the 21st Century
An unknown hiker from Atlanta claims to have broken the Appalachian speed record. The question is: Can she prove it?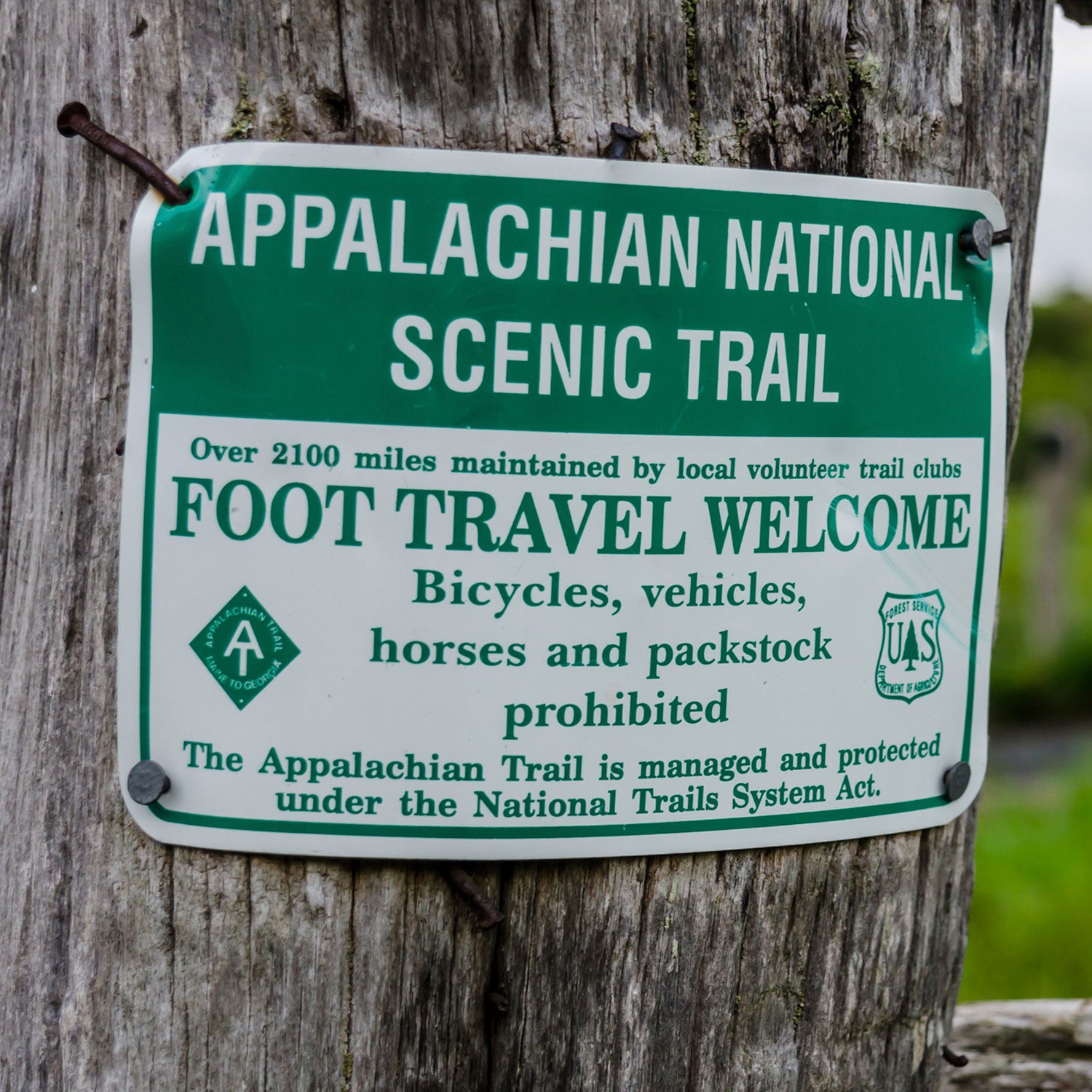 kellyvandellen/iStockphoto(Photo)
Heading out the door? Read this article on the new Outside+ app available now on iOS devices for members! Download the app.
About 12 hours after ultrarunner Karl Meltzer summited Springer Mountain on September 18, smashing the record for the Appalachian Trail's Fastest Known Time (FKT), a 31-year-old former Army equipment repairer named Kaiha Bertollini arrived at that same terminus. She didn't come with a crew, and there were no reporters or fans waiting for her. The only other person around was a fellow thru-hiker and friend. He snapped a photo of her pulling off her sports bra—one of her signature moves for photo ops on the trail—and raising her arms in victory. A day later, she made an audacious announcement: Bertollini, who goes by the trail name Wild Card Ninja, claimed she had completed the trail in 45 days, 6 hours, 28 minutes and 16 seconds–16 hours faster than Meltzer.
Trail forums and social media erupted in a firestorm of doubt and condemnation: Bertollini's claim was impossible, hikers said, particularly given that she didn't have a support crew. (The standing self-supported hiking record—54 days and some change—was set by Heather Anderson last year.) Critics on web forums and Bertollini's Facebook page, pointed out Bertollini's lack of battle scars, the cellulite on her thighs, the fact that she drank and smoked cigarettes on the trail. All evidence, they argued, indicated that Wild Card Ninja is a fraud. "Your story doesn't ring true," wrote one of the more polite detractors. "Claim whatever you want, but know that most people won't believe it as credible unless you can prove and document each day."
In the days following, Bertollini, who lives in Atlanta, has remained steadfast–defiant, even. She's been inundated by messages and emails suggesting that she admit the hike was a hoax, that she should retract the claim and try again next year. "I kind of want to say, 'Go fuck yourselves," Bertollini told me on a video call Thursday. "They're trying to get me to admit I lied, to something I didn't do. Where's the integrity in that?"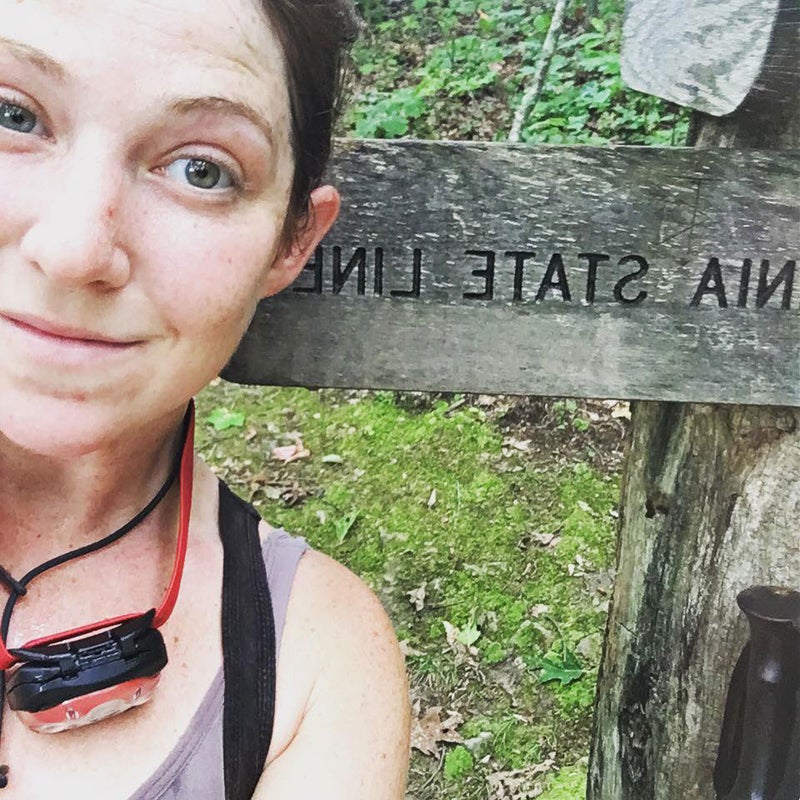 Bertollini has challenged doubters to complete a 50-mile day with her as proof. She's said she'll do the whole trail again if need be. Still, few in the hiking world believe her. Their brazen skepticism raises some important questions about how and why FKTs are established or proven in the first place.
No governing body or oversight committee sanctions Fastest Known Time records.  Historically, announcing that you broke one was proof enough. That's what David Horton did in 1991, when he completed the first fully-supported competitive hike of the Appalachian Trail (he finished in 52 days and some change). The same was true more recently, when Andrew Thompson set the supported record in 2005, and again when Liz Thomas set the unsupported record in 2011. In both cases, the hikers sent their times to Peter Bakwin, a well-known figure in the world of FKTs and the creator of FastestKnownTimes.com. Bakwin added their names to the growing narrative of record holders, and their accomplishments became as official among the trail community as unofficial records can be.
This kind of laissez faire approach used to work, says Bakwin, because few people even attempted FKTs. Warren Doyle announced the first Appalachian Trail FKT in 1973 and, for the most part, the same handful of hikers—who all knew each other—made attempts on the nation's long trails, until the past seven or so years. Recent high-profile attempts like Meltzer's and ultrarunner Scott Jurek's, last year—which have shaved the margins down to hours and minutes—have necessitated more precise tools of measurement. And the increased number of attempts has made the honor-system approach seem antiquated.
It's a stringent standard—quite possibly the strictest one any hiker has been held to in FKT history.
"Now we have these instances where someone unknown pops up," Bakwin says. "Without any sort of background in racing ultras or hiking long trails, that person has no established credibility. That means we have to put more emphasis on details," like daily mileage counts, resupply logs, and detailed sleep schedules.
The problem first came to a head in 2009, when Brett Maune–another unknown in the world of speed hiking–announced he had broken the FKT on the 210-mile John Muir Trail through California's Sierra Nevada range. The hiking community responded in much the same way it has to Bertollini, calling Maune a cheat and a liar. Bakwin was one of those skeptics. He refused to post Maune's record without a detailed narrative of the attempt, complete with date-stamped evidence. Maune sent a flashdrive containing both, along with videos corroborating his story.
"Turned out, Maune wasn't a fraud," says Bakwin. "He was just too busy getting a Ph.D. in physics to hang out with the FKT crowd." Still, says Bakwin, it wasn't until two years later, when Maune won the 100-mile Barkley Marathons in Tennessee–arguably the most punishing race on the continent–that naysayers quieted down about his Muir trail record.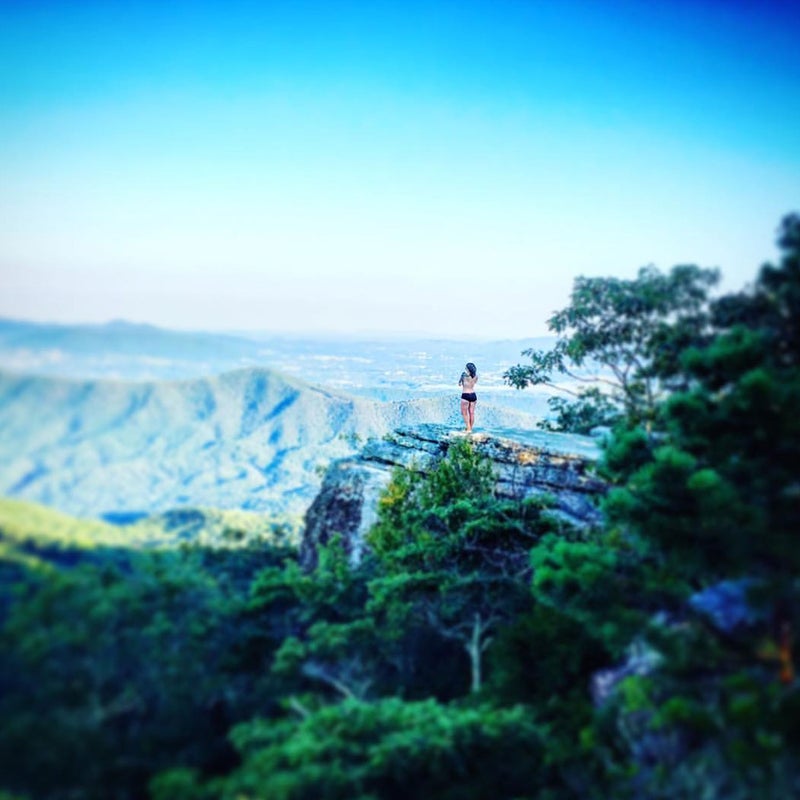 A similar situation occurred this summer, when Belgian dentist Karel Sabbe claimed he had set the FKT on the Pacific Crest Trail. In that case, it was David Horton who adjudicated the claim: when criticism over Sabbe's route erupted, the ultrarunner agreed to send all of his Strava data to Horton. In the end, the latter decided Sabbe's record was probably legit. Horton neither represents nor reports to any organization. Instead, he and Warren Doyle have what Horton calls a "gentlemen's agreement" that they will serve as the unofficial record keepers of FKTs.
The two juries–Doyle and Horton, and Bakwin–also have no articulated relationship with one another, but both acknowledge the records the other has authenticated. And they're both equally skeptical of Bertollini. She didn't adhere to best practices that have become commonplace among people making FKT attempts, they say. That begins with an announcement that such an attempt is underway. The three men say that someone making a legitimate FKT attempt will invite people to come out and participate or observe, and that the person's journey will include some kind of publicly accessible trail journal or photo diary.
Here's the rub: Bertollini more or less did all that. She announced her attempt on Facebook; she posted photos with location stamps; she invited people to join her on the trail. So what's the problem?
For starters, Wild Card Ninja is about as much of an outsider in the hiking community as Maune was in 2009. She did her first section hike—a 500-mile stretch from Virginia to Springer Mountain—the beginning of this year, then decided to thru-hike the whole trail shortly thereafter. She's brash and emotional. She doesn't look the part—she wears eyeliner and short-shorts on the trail. It's been easy for hardcore hikers to dismiss her.
But Bertollini also served in the Army for nearly four years, and there's something to that kind of training.
"They basically taught us how to go for a 15-mile run after you've eaten a burger and smoked a couple of cigarettes. And then they made us do it all over again," Bertollini says. She also says she was honorably discharged only after she was the victim of a brutal sexual assault perpetrated (and videotaped) by men in her unit.
Of course, this background doesn't prove her FKT claim. For that kind of confirmation, Bakwin says he'd need to see the detailed log of her days as well as date-stamped photos. (Bertollini says she's willing to compile both as soon as her waterlogged phone is repaired.) For his part, Horton wants definitive GPS data. Even then, he says, he'll remain skeptical. He says he'll want evidence of the physical effects of the hike, too.
"That kind of thing eats you alive," says Horton. "She looked like the same person before and after. The average hiker loses 20 or 30 pounds. That may not be a valid tool, but it's as valid as anything else."
"We're never going to verify every step any person has taken. In the end, it really just comes down to what seems possible."
Former record holder Liz Thomas disagrees. She says she lost just four pounds during her FKT, and that such an attempt is nowhere near as punishing on the body as a typical thru-hike. She's also uncomfortable with the idea of having to use technology to document every step—something that wasn't required of her when she claimed and was awarded the FKT. Her reputation, admits Bakwin, was all the confirmation he needed before adding her to the board. That was true of other FKT holders, including Jennifer Pharr Davis, who set the supported record in 2011. Heather Anderson carried a SPOT GPS tracker last year, but Bakwin didn't ask for the data when verifying her record.
However, times have changed, Bakwin says. Today, if you want a place on his website, you should consider providing him with data from a SPOT or other live-time tracker—like the ones Jurek and Meltzer live-streamed on their websites. Without that, Bakwin says, there's a whole lot of data crunching that's going to need to happen.
Since Bertollini made her claim, a video has emerged showing her hitching a ride to a Virginia hostel during the period she says she was working on her record attempt. That evidence certainly doesn't help her case, but it doesn't entirely discredit it, either. A "self-supported" attempt is simply defined as one that doesn't include a dedicated, pre-arranged crew. In other words, you can get off the trail and resupply whenever and however you need to, so long as you hike every step of the trail. During her attempt last year, Heather Anderson decided not to accept rides into resupply stops, but that was because of rules she set for herself, not because of any clear external stipulation.
For Bertollini's FKT claim to be taken seriously, she's going to have to prove she returned to the exact spot where she hitched that ride, among several other hurdles: Horton wants her to demonstrate that she hiked every other inch of the trail. It's a stringent standard—quite possibly the strictest one any hiker has been held to in FKT history. In fact, it might be impossible for any hiker, even with all the available technology.
No doubt, the case of Kaiha Bertollini, however it shakes out, is going to change the way hikers are awarded FKTs. Increased scrutiny of devices and reporting will almost certainly follow. But even the most precise GPS trackers can never guarantee that every single inch of the trail was covered in record time. Until the technology advances, these records come down to the assessment of three men and the general good will of the hiking community.
"We're never going to verify every step any person has taken," says Horton. "In the end, it really just comes down to what seems possible."
If there's one thing we've seen in recent years, the record of what's possible will continue to be broken.
Corrections:
(09/24/2023) A previous version of this article misspelled Peter Bakwin's last name. It's Bakwin, not Bawkin. Outside regrets the error.
Lead Photo: kellyvandellen/iStockphoto